Within six months of graduating from Trinity, alumni from the Class of 2021 have achieved their goals of employment, graduate studies, volunteer service, and other fulfilling pursuits.
Recent data gathered from members of the Class of 2021 showed a 97-percent positive outcome rate, according to Joe Catrino, the executive director of career and life design at Trinity. Seventy percent of respondents have secured full-time employment and 23 percent are continuing their education, while others are employed part-time, traveling, or are volunteering through organizations like the Peace Corps and Teach for America.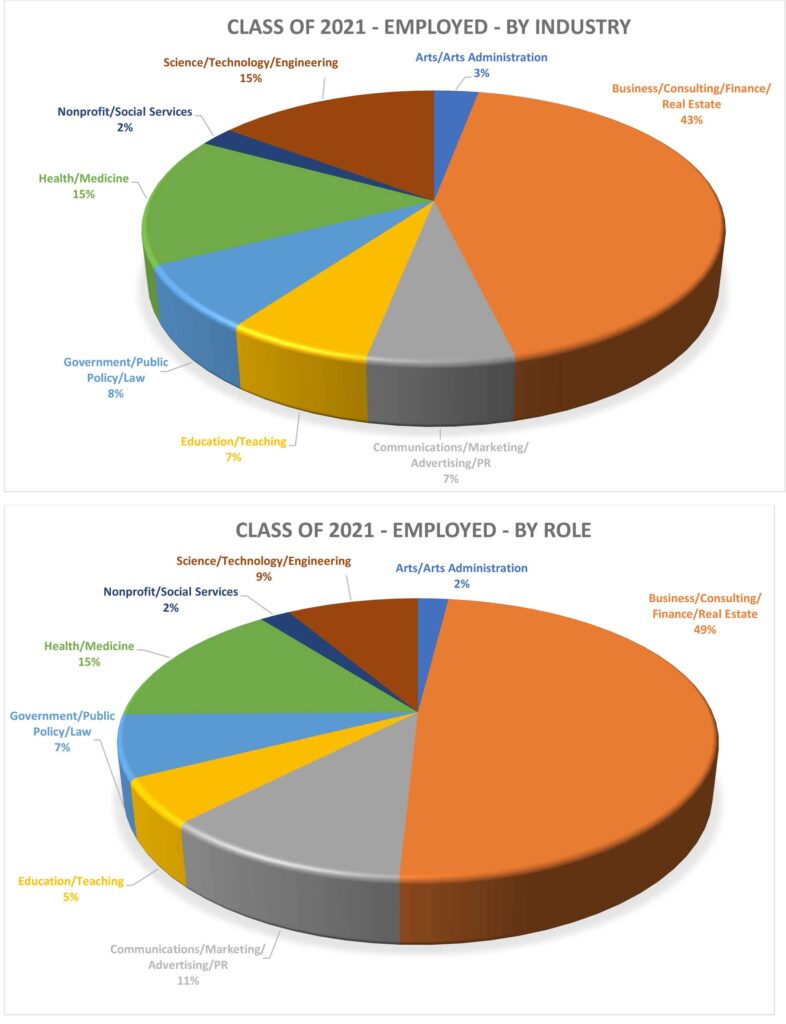 The young alumni have found work in a wide variety of fields and roles (see pie charts): business, consulting, finance, and real estate; science, technology, and engineering; health and medicine; government, public policy, and law; education; communications, marketing, advertising, and public relations; the arts and arts administration; and nonprofits and social services. Some notable employers include Bank of America, the Dana Farber Cancer Institute, General Motors, Morgan Stanley, and Reebok, among many other nationally- and internationally-known companies and organizations.
"This data tells us that, even during a pandemic, Trinity students are successful in whatever they choose to pursue," Catrino said. "It demonstrates how powerful the Trinity network is and how prepared our students are for the workforce."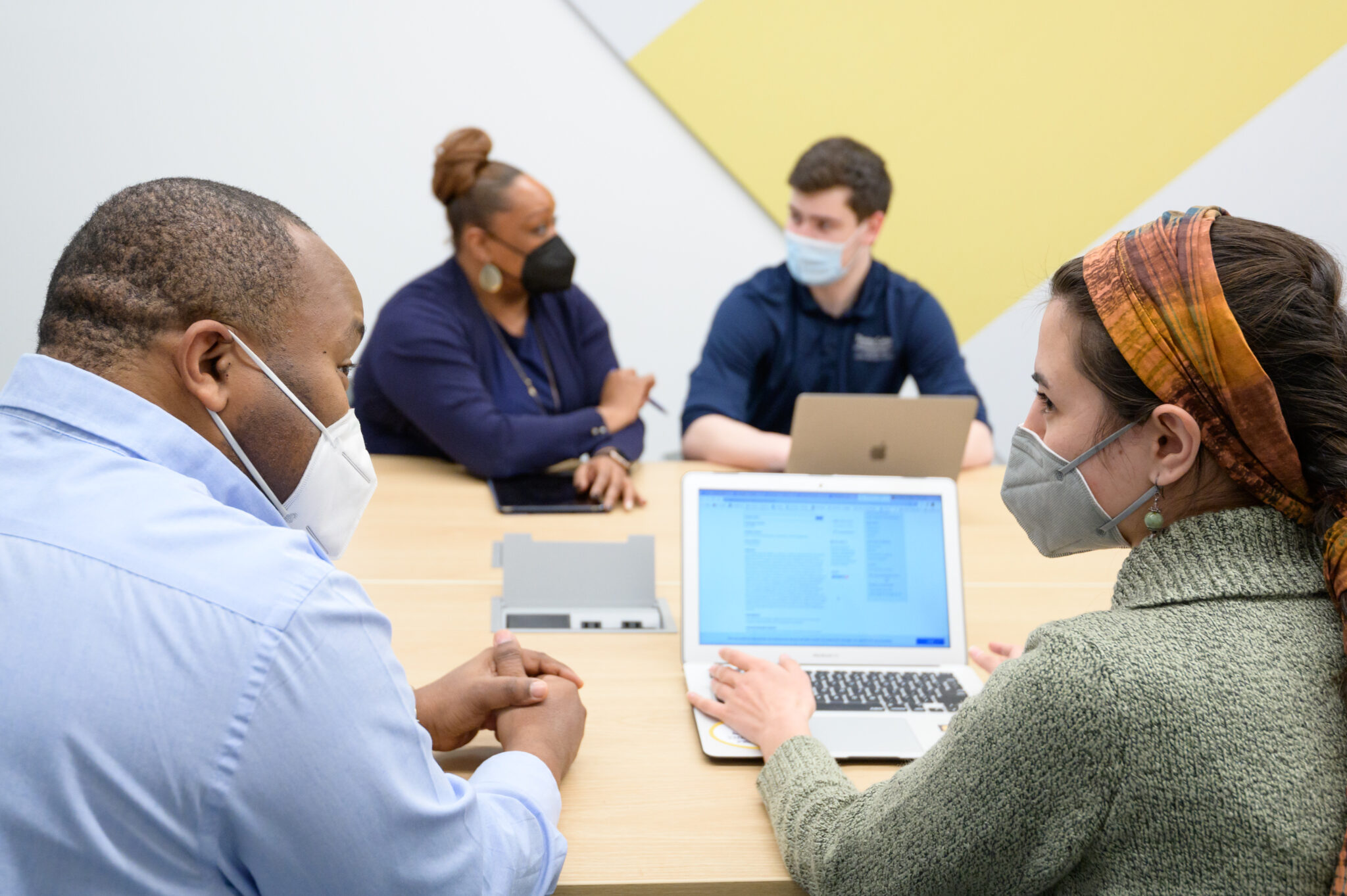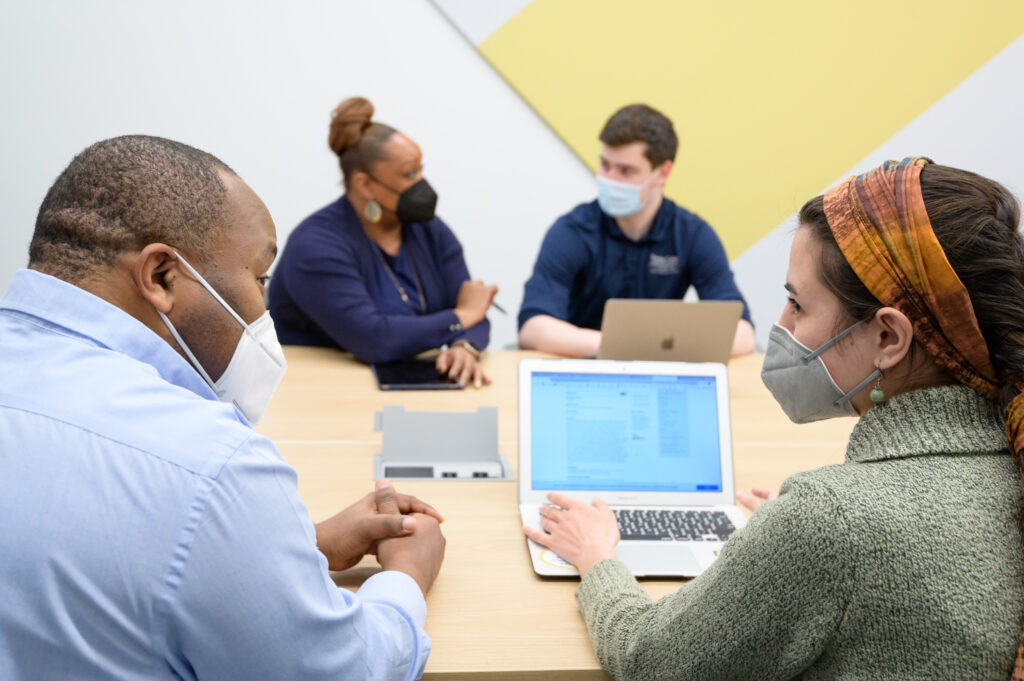 Trinity's Career and Life Design Center works with students throughout their time at the college to first learn about themselves and then learn how their skills and interests can take them where they want to go. "Career and Life Design is more than just the place you go to work on making plans for after Trinity," Catrino said. "We help students navigate and design their Trinity experience, support them with goal setting and decision making, and assist them in connecting with alumni and searching for internships. We encourage students to recognize their skills and leverage those skills to be prepared for the future of work. Students are prepared for life after Trinity."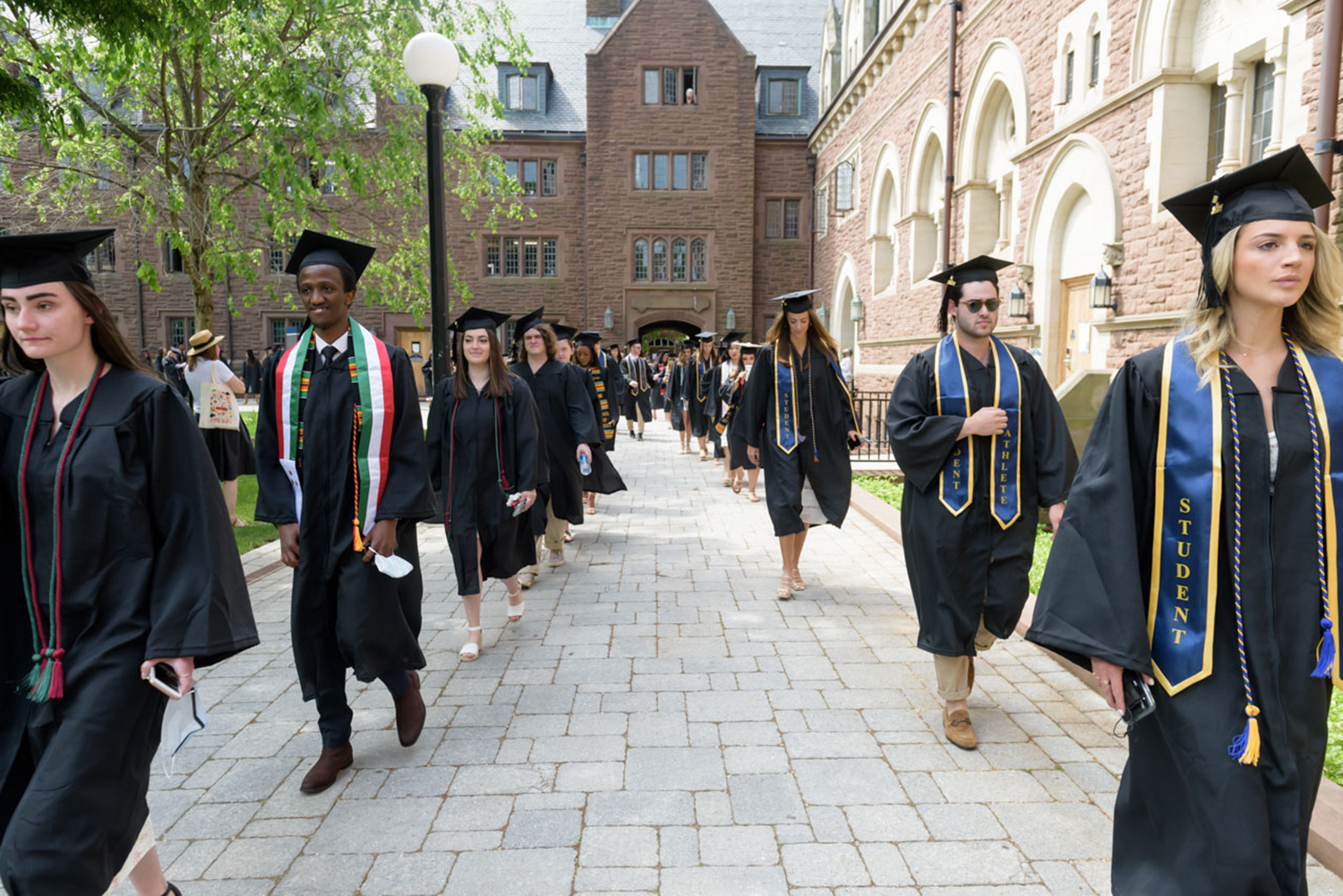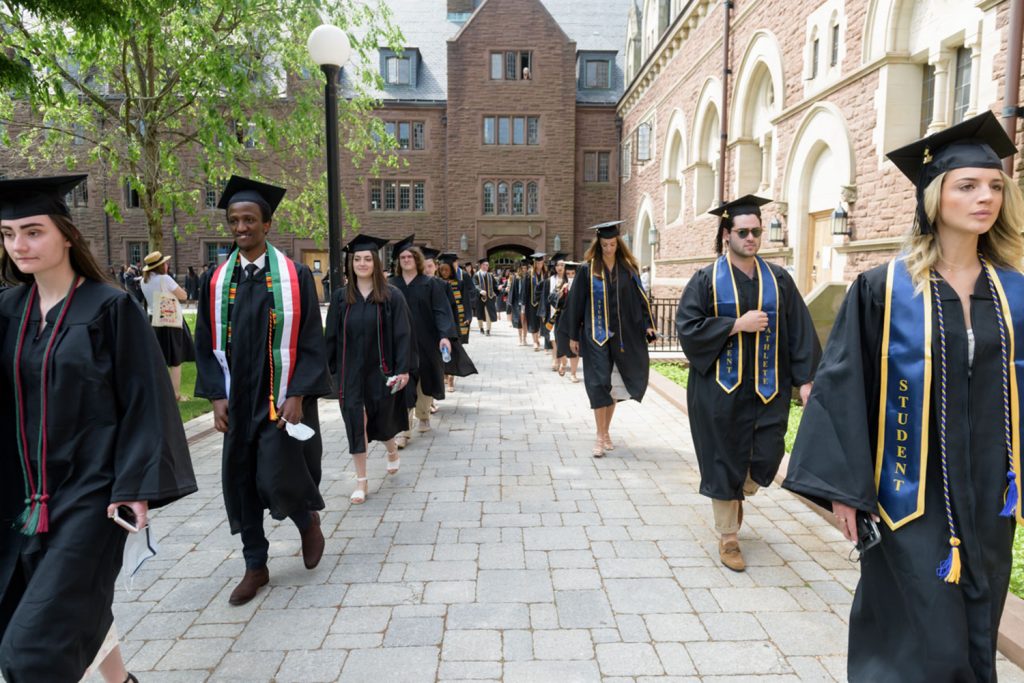 The Career and Life Design Center offers one-on-one career coaching, in addition to help with things like writing personal statements for graduate school and determining professional industries to explore. Students also are introduced to alumni, parents, and friends of the college who work in various fields. The Connect mentoring program—which matches Trinity seniors with alumni working in their fields of interest—is just one of the many programs and events organized by Career and Life Design to help students explore careers, design career plans, build skills, and network with alumni and employers. Using the career management system Handshake, Trinity students and alumni can search for jobs, internships, and fellowships. Additionally, the Bantam Career Network offers a community in which students engage with alumni, and alumni engage with each other.
Below, alumni from the Class of 2021 talk about where they are now, what helped them get there, and the advice they have for current and future Trinity students:
Olivia Barden '21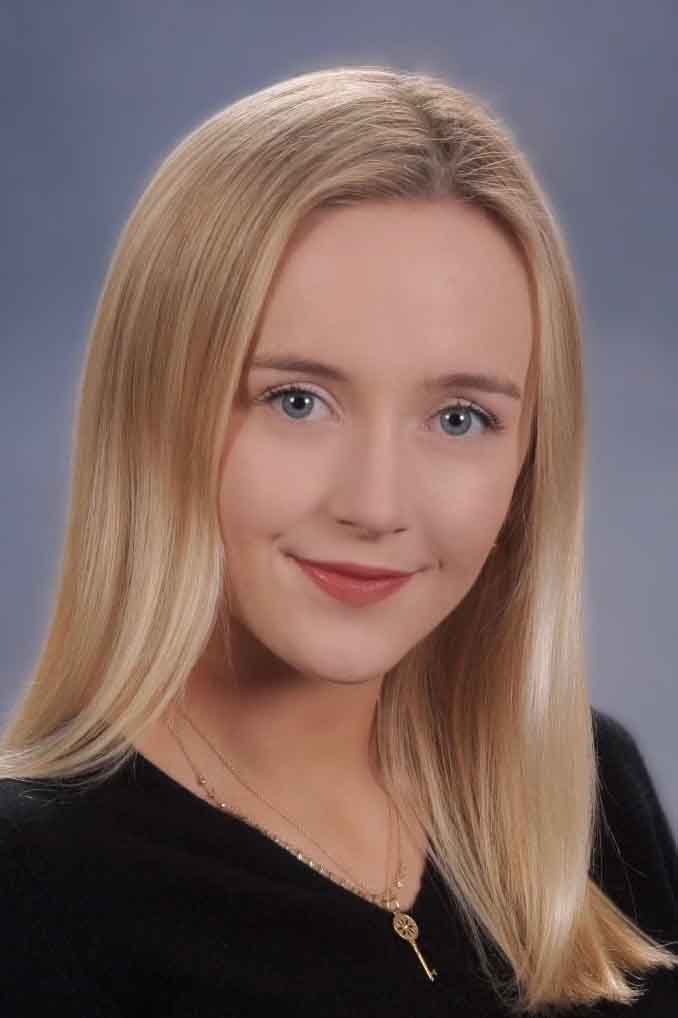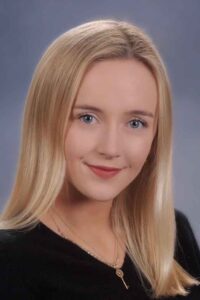 After earning her degree from Trinity with a major in economics and a minor in formal organizations, Barden is now a financial institutions group analyst at BlackRock in New York City.
"My focus on experimental economics during my senior year helped me explore how humans are influenced by various factors in their environments. I was specifically interested in how these factors come together to inform market behavior," said Barden, who is from New Canaan, Connecticut. "My time as the events chair for the Mark Twain Center for the Study of Human Freedom was also a great outlet to connect with leaders of various industries, helping me to broaden the scope of my interests. In my current position, I am constantly staying up to date with the economy and learning how market movements may impact client portfolios. My studies and extracurriculars at Trinity gave me the fundamental skillset and knowledge to navigate this area of my position."
Barden said that faculty and staff at Trinity helped her focus her interests and build connections. "[Kathryn Wasserman Davis Professor of Economic Organizations and Innovation and Director of the Shelby Cullom Davis Endowment] Edward Stringham helped to connect me with former Trinity students to conduct interviews that would contribute to various papers I wrote, which was extremely beneficial to not only my learning of the subject at the time, but also to figuring out what I was most interested in," she said. "My time working with Severn Sandt and the Career and Life Design Center opened up a lot of opportunities in terms of networking. Notably, practice interviews with Trinity alumni were a critical part of my preparedness. I found that our alumni base was always willing to help, and I have made numerous connections and found great mentors that I'm still in touch with today."
Marquise J. Brinkley '21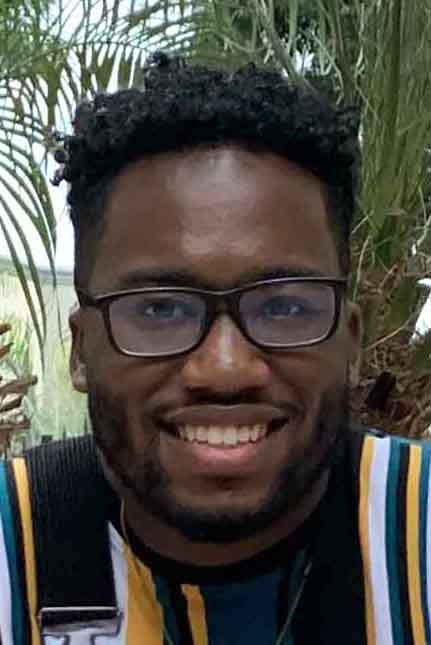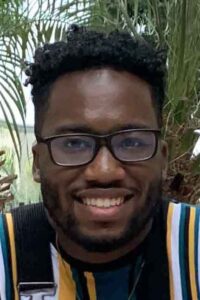 With a bachelor's degree from Trinity with majors in film studies and psychology, Brinkley is now an MFA candidate at the Loyola Marymount University School of Film and Television in Los Angeles, studying writing and producing for television.
"As a current student of a screenwriting program, I use what I learned at Trinity more than I could have imagined," said Brinkley, who is from Bronx, New York. "My psychology background comes in handy when I'm creating a new character or trying to figure out why they act the way they do. And as for film studies knowledge, I draw inspiration from it whenever I reflect on the great films I was introduced to while in the program."
Brinkley said that serving as the social chair in Imani, the Trinity College Black Student Union and then later as the co-founder and president of the Digital Media Club reinforced the idea that he wanted to continue to be in a creative environment after leaving Trinity. "That, in turn, prompted me to apply and attend film school," he said.
The Career and Life Design Center helped to connect Brinkley with alumni who were thriving in the professional fields of which he aspired to be a part. "Meeting such alumni throughout the course of my four years at Trinity showed me that the future I wanted was achievable and made me work harder to obtain it," Brinkley said. "My advice for current and prospective Trinity students is to connect with people doing what you want to do in the long run, whether that be classmates, professors, alumni, or someone you find on LinkedIn. And once you connect with those people, learn all that you can from them and use the newfound knowledge to help guide you into choosing the best post-grad path."
Kiera Flynn '21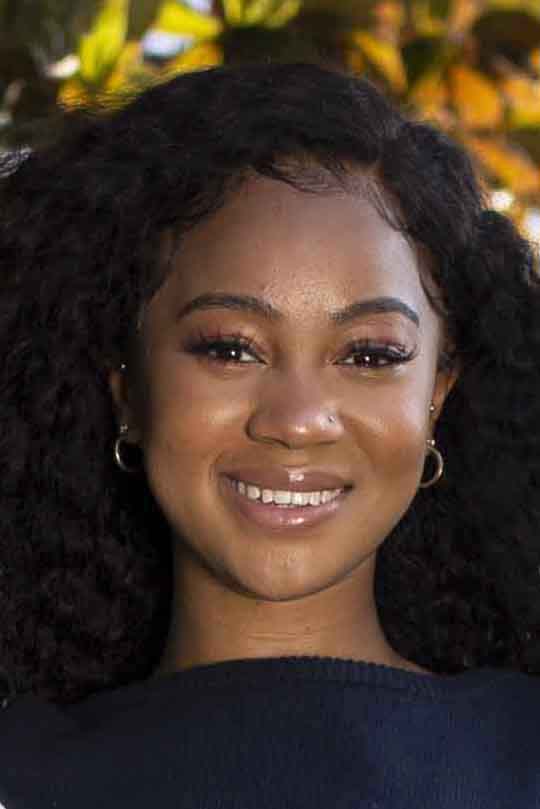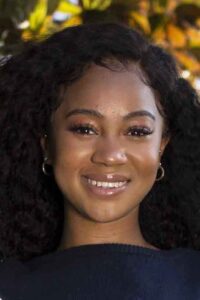 Flynn earned her Trinity degree with a major in neuroscience and a minor in human rights studies. She is now a postbaccalaureate student at Northeastern University in Boston and a referral specialist working remotely for Connecticut Children's Medical Center in Hartford.
"While at Trinity, I was on the pre-med track. I am now able to apply the knowledge I obtained from Trinity to my courses at Northeastern University," said Flynn, who is from East Hartford, Connecticut. "I am also able to analyze and understand conditions children are diagnosed with through my position at work."
Flynn was not sure what career she wanted to pursue when she arrived at Trinity, but decided to become a physician after taking neuroscience courses. "I've always been passionate about human rights," she added. "Through my human rights courses, I learned about the disparity in health care for people in lower-income communities, specifically women of color, and those who are incarcerated. Learning these facts has been the driving force in my goal to become a physician to bridge the gap for women of color and those who are incarcerated."
While working at the Career and Life Design Center as a service ambassador, Flynn learned the importance of networking and connecting with alumni. Flynn encourages present and future Trinity students to take advantage of all the college has to offer, "whether it's doing research within your respective major, attending events or programing at the Career and Life Design Center, or tapping into the alumni network to make connections. Ask questions, be an active member of the community, and be willing to give and receive help, because it will take you a long way."
Kyle Long '21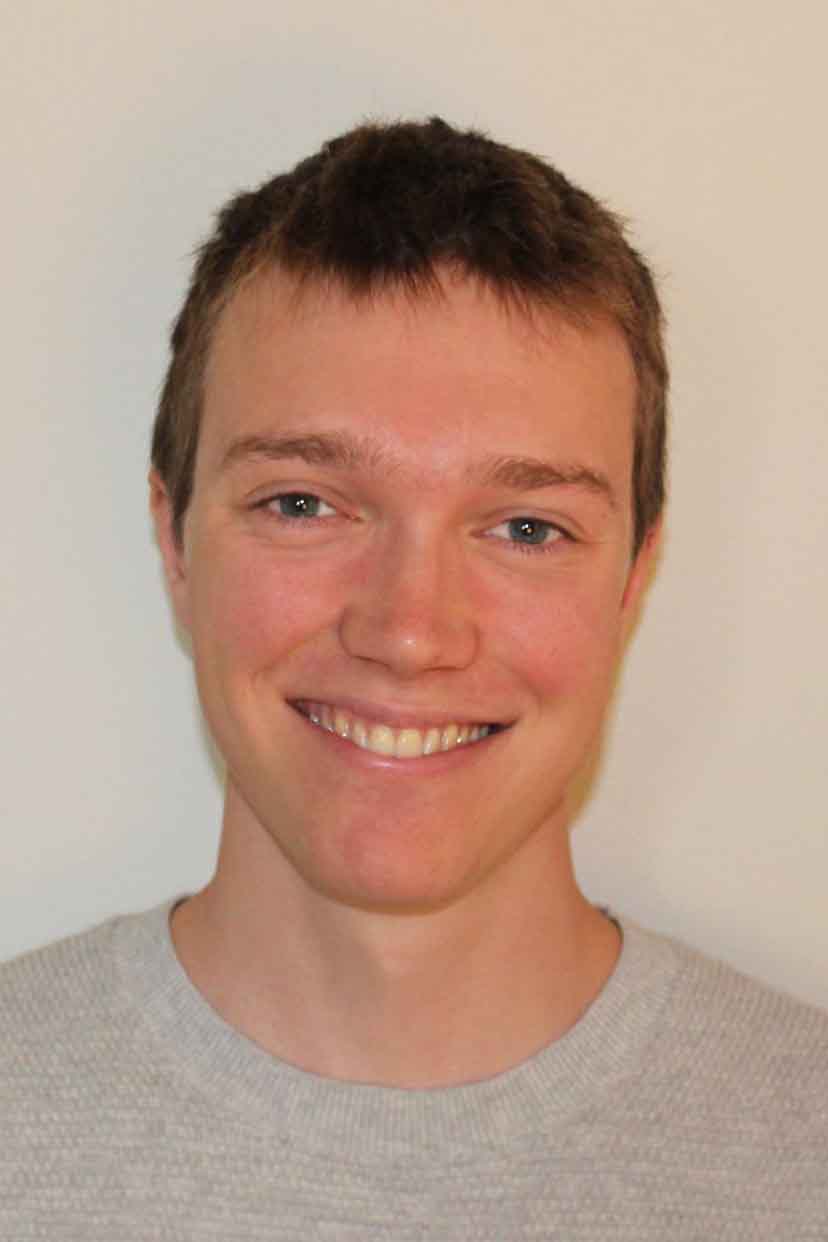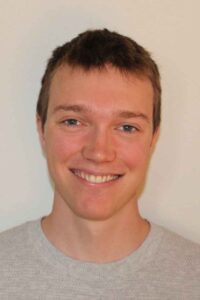 The work that Long did while earning his Trinity degree helped him develop the skills that he is using in his job as a software developer for General Motors in Austin, Texas. Long majored in interdisciplinary computing with physics and minored in film studies. "I studied computer science at Trinity and I learned a lot of the foundational knowledge that I can now apply to my job while I'm writing and reading code," said Long, who is from Cape Elizabeth, Maine.
Long said that the computer science work he did at Trinity taught him to use creative problem solving. "It prepared me for a variety of different software disciplines: front-end, back-end, full stack," he said. "One specific class that has helped me a lot at my job was 'Intro to Databases.'"
The advice that Long offers to others preparing for their careers after Trinity involves thinking about how to match your own interests with the opportunities available to you. "Make sure to spend time learning about technologies that interest you and how they are used in the real world," he said. "Working on personal projects can be really helpful for your first job."
Abigail Riskevich '21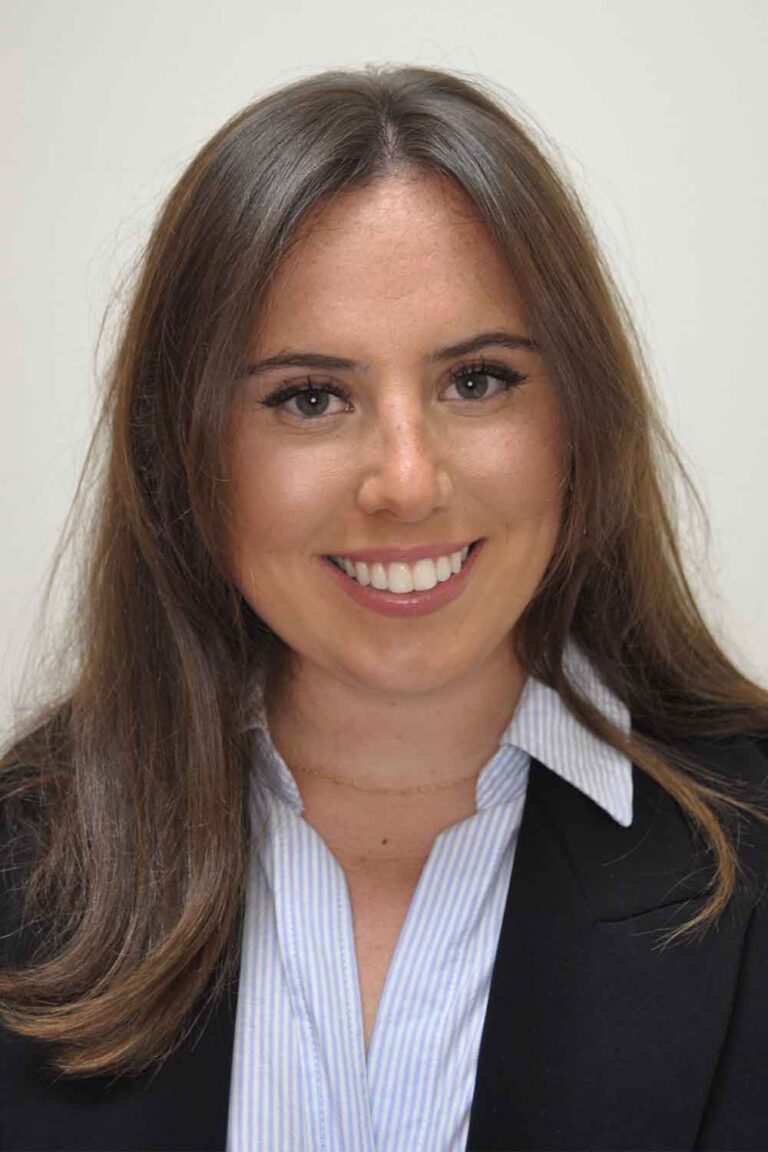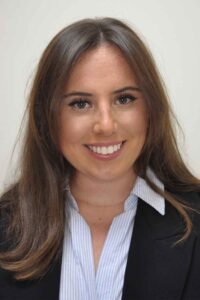 Riskevich majored in political science and minored in English at Trinity. After coming to Trinity from Minnesota, she is now an account executive at Prosek Partners in New York City, working in the field of business public relations. Riskevich said that her Trinity education taught her how to work hard and be resourceful. "My current job connects with both my major and minor at Trinity. My political science major provided me with strong research skills which I use every day at my job, whether that be researching new reporters in the private equity, asset manager, and credit space or searching for relevant themes or topics that my clients could speak to," she said. "My English minor taught me how to be an excellent writer, which is crucial for writing press releases, media pitches, bylines, LinkedIn social posts, etc."
At Trinity, Riskevich worked with the Career and Life Design Center through its mentorship program, which she called the most helpful experience when it came to preparing for a career after college. "I spoke with my mentor, Allyn Magrino '89, once a week for a few months and she gave the best advice for seeking out your first job and advice around being successful as a woman in public relations," Riskevich said. "After the mentorship program ended, my mentor continued to help me by reviewing my cover letter and resume. She coached me through the entire process, and I couldn't be more thankful."
The most important advice that Riskevich has for current or prospective Trinity students is all about networking. "Trinity has such an incredible alumni program, and it is important to take advantage of the resources Trinity provides," she said. "I am at Prosek Partners due to networking with Trinity alumni."
Erkin Verbeek '21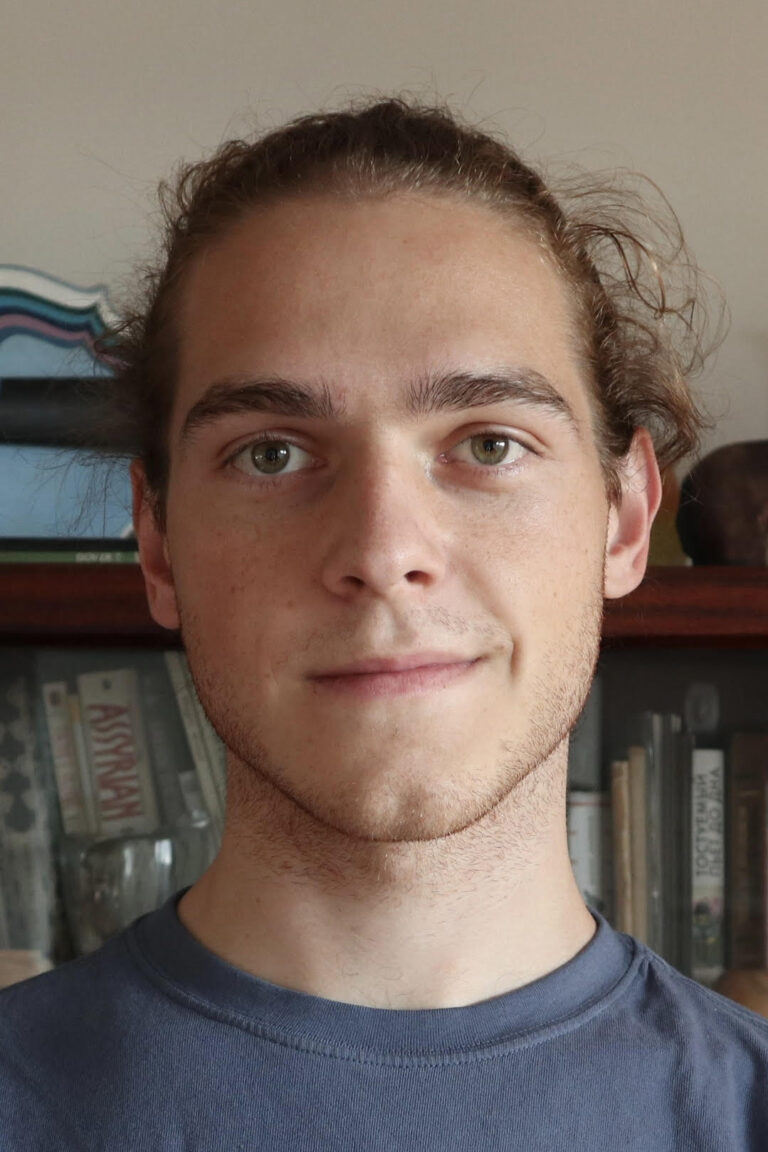 Verbeek double-majored in computer science and mathematics at Trinity and is now a graduate student in the Massachusetts Institute of Technology's Center for Computational Science & Engineering in Cambridge, Massachusetts. He also is an intern for the software company NVIDIA, based in Santa Clara, California.
"My graduate program in computational science and engineering is a perfect combination of my Trinity College computer science and mathematics majors," said Verbeek, who is from Bethesda, Maryland.
"At NVIDIA, I work on systems-level programming optimizations for simulation software," he said. "The materials I learned in 'Intro to Computer Systems' and 'High-Performance Computing' prepared me well for the systems-level programming optimizations work I do with NVIDIA."
The experiences of conducting research alongside faculty also proved to be meaningful to Verbeek's path after Trinity. "While at Trinity, I was also fortunate enough to work with Professor of Engineering Lin Cheng on vehicle network simulations, as well as to write a thesis with Associate Professor of Mathematics Per Sebastian Skardal on simulating epidemic disease spread. The skills that I acquired and refined during these two research projects have been invaluable to my graduate research simulation work, as well as the simulation work I do at NVIDIA."
Verbeek recommended that Trinity students with interest in attending graduate school should take advantage of as many research opportunities as possible at Trinity. "Participating in undergrad research will give you a good sense of what graduate school is like, while also allowing you to hone the skills required to do well in a graduate program," he said.