The following grants were awarded in fiscal year 2023:
FACULTY GRANTS
Humanities
Zayde Antrim, Professor of History and International Studies, was awarded an Institute for Advanced Study (IAS) residential fellowship in Princeton, New Jersey. She will spend the Spring 2024 semester at the IAS working on her book project, Embodiment and Eroticism in Arabic Middle Literature: The 1001 Nights and Beyond. The fellowship will allow Professor Antrim to extend her quadrennial leave for the full 2023-24 academic year.
Davarian Baldwin, Paul E. Raether Distinguished Professor of American Studies, was named a 2022 Freedom Scholar by the Marguerite Casey Foundation in recognition of his research and engagement in organizing that advances a racial and economic justice agenda. The $250,000 award has no restrictions allowing recipients considerable flexibility in pursuing their scholarship.

Sarah Bilston, Professor of English, received a National Endowment for the Humanities Fellowship allowing her to complete her book, The Hunt for the Lost Orchid. This six-month fellowship (January – June 2023) with an award of $30,000 allowed Professor Bilston to extend her quadrennial leave for the full 2022-2023 academic year. This award follows her NEH summer fellowship completed in July and August 2022.
Jordan Camp, Associate Professor of American Studies, received multiple fellowships for his book project, The Southern Question. He has been appointed a 2023-24 fellow at the UConn Humanities Institute (award of $50,000) and has also been awarded a Stuart Hall Fellowship from the Hutchins Center for African and African American Studies of Harvard University (award of $25,000) and a fellowship from the Schomburg Center for Research in Black Culture of The New York Public Library (award of $35,000).
Sara Kippur, Associate Professor of Language and Culture Studies, received the prestigious Camargo Fellowship for the Spring 2024 session. Her proposal, Oppède: A Cultural History of an Artists' Commune in Wartime France, was one of 14 selected out of a pool of 763 applications. Professor Kippur will spend the Spring 2024 semester in Cassis, France with a cohort of artists and researchers from around the world.
Physical/Natural Sciences
Chandranil (Nil) Chakraborttii, Assistant Professor of Computer Science, was awarded a $9,904 Faculty Research Grant from the NASA CT Space Grant Consortium. This grant supports his research using machine learning to analyze data from NASA solar observatory missions to find, explain, and predict anomalies in solar phenomena, promoting a scientific understanding of solar effects on Earth and the interplanetary environment. Two students participated in this research with Professor Chakraborttii during the summer of 2023.
Michelle Kovarik, Associate Professor of Chemistry, and Cheyenne Brindle, Charles A. Dana Research Associate Professor of Chemistry, received an American Chemical Society (ACS) SEED grant to provide stipends for students from underrepresented backgrounds to participate in chemistry research projects during the summer. Each professor developed a project for a high school student (or recent graduate) to work on during the eight-week summer SEED program. In addition to the $5,500 ACS grant, the program is supported by a matching grant from the Connecticut Valley Section of the ACS.
Sally Bernardina Seraphin, Assistant Professor of Neuroscience, was awarded the Whitman Fellowship at the Marine Biological Laboratory (MBL) in Woods Hole, MA. This prestigious fellowship included lab space at MBL, research supplies, and housing for nine weeks in the summer of 2023, total value of approximately $32,000. This was the second consecutive summer that Sally spent at MBL. She focused on her project, Evo-Devo Approaches to Stress in Centrolenidae. She was also awarded a supplemental grant to allow two Trinity students to join her to conduct research in Woods Hole.

Ewa Syta, Associate Professor of Computer Science, received a National Science Foundation grant of $317,909, part of an $850,000 collaborative research project, Applied Cryptographic Protocols with Provably-Secure Foundation, with the University of Connecticut. The project goal is to make the internet more secure focusing on the Public Key Infrastructure.  The funds will support both Professor Syta's efforts, as well as Trinity students participating in the Summer Research Program and academic year research.
Social Sciences
Elise Castillo, Assistant Professor of Educational Studies, was named a National Academy of Education (NAEd)/Spencer Postdoctoral Fellow. The fellowship award of $70,000 will cover salary and research expenses during the fellowship period, the Spring 2024 and Fall 2024 semesters. Professor Castillo will use this time on her research project, Asian American Students' Views on School Choice and Integration Policy in New York City.
Dan Douglas, Director of Social Science Research and Lecturer in Sociology, received a $5,000 grant to provide evaluation support to Manchester Community College on their Teaching for Prowess Program. The grant included support for a student research assistant to conduct field observations in Mathematics classrooms. He also gave a keynote address related to this work at the CT State Community College's Professional Learning Day.
Hernan Flom, Visiting Assistant Professor of Political Science, received a $2,500 Centennial Center Research Grant from the American Political Science Association for his research on The Politics of Violence in Latin America. Specifically, he will analyze the patterns and sources of variation in police killings, repression of social protests, and citizen abuse. The grant will allow him to conduct fieldwork in Cali, Colombia and Belo Horizonte, Brazil.
Isaac Kamola, Associate Professor of Political Science, received an American Association of University Professors (AAUP) grant of $18,000 for Phase 2 of his Faculty First Responders project. The project monitors dozens of right-wing websites known to publish outrage pieces that portray faculty and academic institutions as hostile towards conservative students and ideas, and supplies resources to faculty and administrators to help them respond constructively to attacks. He also received a grant from the Climate Social Science Network to allow time to write a book chapter on the Atlas Network in Africa.
Ibrahim Shikaki, Assistant Professor of Economics, was named a PARC U.S. Research Fellow by the Palestinian American Research Center (PARC) and will spend the summer of 2024 in Palestine working on his project, A History of Palestinian Economic Pedagogy and Policy. He will survey economic educators and researchers at major Palestinian universities and research centers using fieldwork methods.
Anna Terwiel, Assistant Professor of Political Science, received an American Association of University Women (AAUW) American Postdoctoral Research Leave Fellowship to work on her book project, The Politics of Prison Abolition. The $50,000 award will allow Professor Terwiel to extend her sabbatical leave and focus on her research during the entire 2023-24 academic year.
Student Grant Recipients
Two Trinity engineering students received NASA CT Space Grant Awards. Ananya Swamy '23 (working with Professor Clay Byers) received a $1,075 grant for her project, Muscle Activation Visualization System for Microgravity Environments. Kevin Clark '23 (working with Professor John Mertens) received a $1,500 grant for his project, Geothermal Energy Systems.
Albert Ananyan '24 received a Projects for Peace grant of $10,000 for his project, DiliKar: a light industry training and capacity-building center for Artsakh Refugees. This project will train Artsakh Refugees in Dilijan, Armenia in textile-oriented skills to assist with economic and social integration of the refugees. Projects for Peace awards approximately 125 grants each year and Trinity College students have received at least one grant every year since the 2007 program creation. These grants are administered through the Center for Urban and Global Studies.
Institutional Grants
Project Grants
The Henry Luce Foundation, provided $20,000 to support Trinity's Primus Project: Slavery, Race and the Reconstruction of Trinity College. The Primus Project supports student research, community outreach, and the preparation of research for public presentation. Faculty and students working on the project, assisted by Watkinson Library staff, established and developed a digital map visualizing the relationships of College trustees and administrators to Hartford businesses and the Atlantic slave economy in the 1820s, 1830s, and 1840s, when Trinity was still known as Washington College.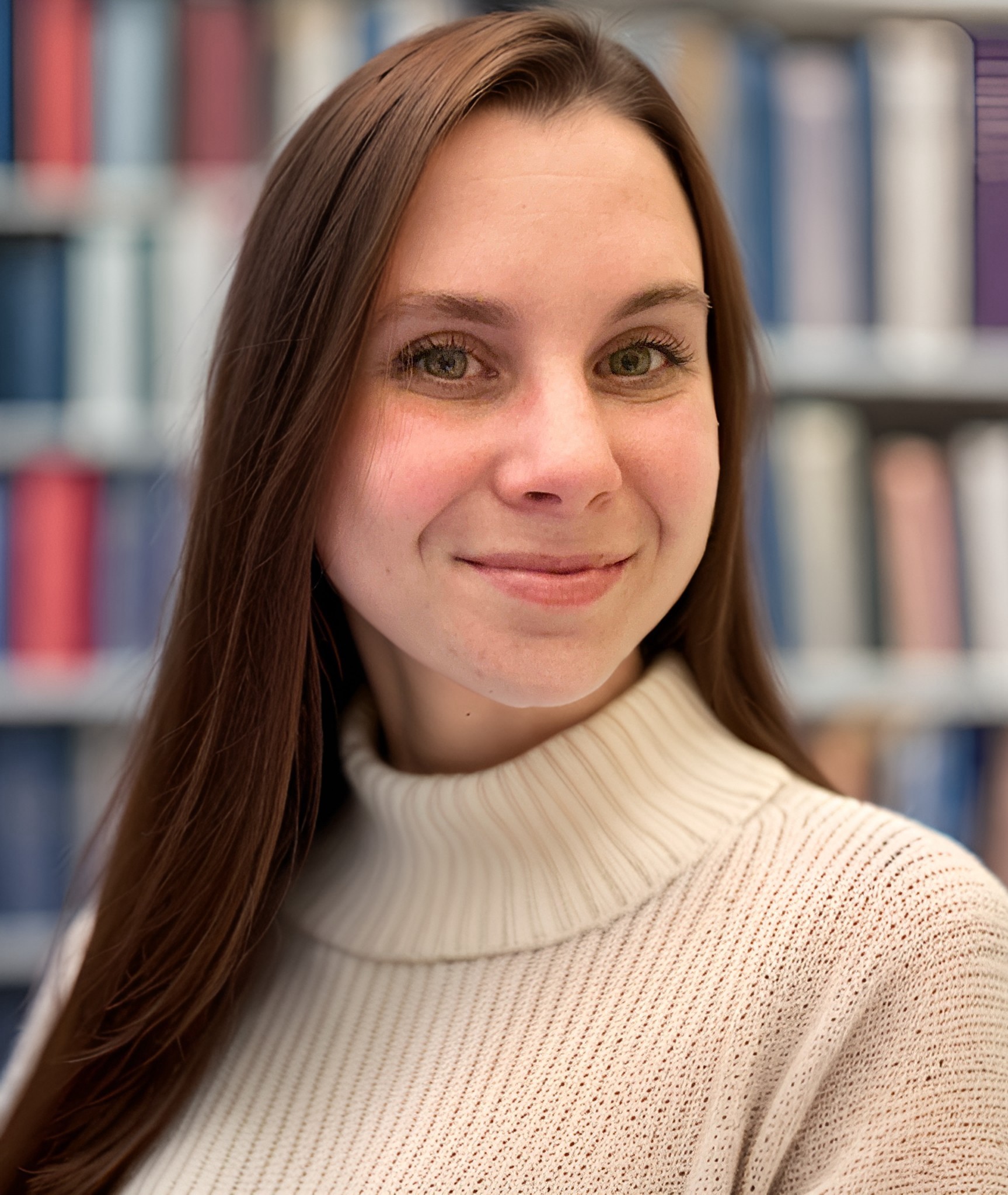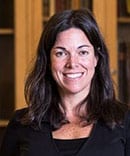 The Watkinson Library received a UCLA Modern Endangered Archives Program (MEAP) grant of $50,000 for the project, Liberating the Caribbean Imagination: Illuminating the Lloyd Best Archive in Trinidad and Tobago through Digitization, Preservation, and Access. Led by Christina Bleyer, College Librarian, Associate Vice President of Libraries and Digital Learning, and Amanda Matava, Digital Archivist, the project team will create a digital archive of the Trinidad and Tobago Review, the last full copy of the newspaper. This is part of a larger archiving project to organize, secure and digitize Lloyd Best's archives ensuring all original materials remain in Trinidad and Tobago and digital archives are accessible throughout the world.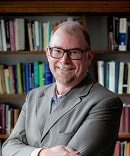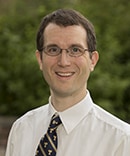 Trinity's Watkinson Library received grants from the Gladys Krieble Delmas Foundation ($5,000) and the Rare Book School of the University of Virginia ($1,000) to conduct its Watkinson Library Institute. Led by Eric Stoykovich, College Archivist and Manuscript Librarian, and Eric Johnson-DeBaufre, Rare Books and Special Collections Librarian, the institute will teach instructors (Trinity faculty and staff) as well as local high school instructors or faculty from other institutions of higher education how to incorporate special collections into their syllabi.
Trinity's Theater and Dance Department received a $7,500 grant from the Edward C. and Ann T. Roberts Foundation for its fall dance production, JOY!, a performance and educational project directed by internationally renowned choreographer/director Tandy Beal. JOY! will celebrate Trinity's Bicentennial and its commitment to facilitating robust arts activity and engagement across greater Hartford. There will be three free public performances, and a student matinee/lecture-demonstration at the Hartford Magnet Trinity College Academy (HMTCA). This project has been led by Peter Kyle, Associate Professor of Theater and Dance.
The Connecticut State Department of Economic and Community Development awarded $100,000 to the Dream Camp at Trinity College program using American Rescue Plan Act (ARPA) funds to help communities hit hardest by the pandemic. The grant supported after-school programing for Hartford area youth during the 2022-23 school year. Students in grades 1 through 8 came to Trinity's campus twice per week throughout the school year and participated in academic tutoring, enrichment activities, arts and crafts, games, and physical activities.
Dream Camp also received new grants in FY 2023 from the following foundations to support its summer camp program: the Barnes Foundation, Ensworth Charitable Foundation, Enterprise Holdings Foundation, Farmington Bank Community Foundation, Stanley D. and Hinda N. Fisher Fund, Hartford Foundation for Public Giving, Elizabeth M. Landon and Harriette M. Landon Charitable Foundation, George A. & Grace L. Long Foundation, the William and Alice Mortensen Foundation, and the Charles Nelson Robinson Fund.

Hybrid Pathways, a Hartford-based IT firm, provided an $11,500 grant to Trinity to support the Computer Science Department's spring semester Technology and Leadership internships for students; Women in Computer Science events; Trinity's inaugural Cybersecurity Mini-Conference; and a scholarship for the Tech-Edge summer program. Ewa Syta, Associate Professor of Computer Science, and Nil Chakraborttii, Assistant Professor of Computer Science, were instrumental in this grant over the past year. Hybrid Pathways also hosted two paid interns at their company during the summer. Now in its third year, this partnership has grown each year.
The Rathmann Family Foundation supported the Friends of Trinity College Baseball and Friends of Trinity College Softball with grants of $50,000 each. These funds supported team travel, uniforms and equipment. In particular, funding helped the teams meet travel expenses that continue to increase. Softball Coach Keyes was able to purchase equipment to create individualized hitting plans for players and Baseball Coach Adamski was able to purchase a coach-to-catcher wireless system for better pitch calling.
Trinity's Residential Learning Community received a grant of $5,500 from the Connecticut Council on Problem Gambling through their College Campus Gambling Prevention Initiative to raise awareness about the risks associated with gambling and positively impact the campus community environment. Trinity's initiative included four programs focused on different campus student groups: resident advisors, Greek Life, the general student population, and student athletes.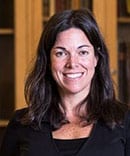 Christina Bleyer, College Librarian, Associate Vice President of Libraries and Digital Learning, and Aidalí Aponte-Avilés, Senior Lecturer and Language Coordinator in Language and Culture Studies, received a $10,000 Humanities Research for the Public Good Sustaining Grant from the Council of Independent Colleges for their Voces de la Migración (Voices of Migration) oral history project in partnership with the Hartford Public Library. Funding supports students in collecting and recording/documenting oral histories, pop-up public programming at the Park Street Branch of the Hartford Public Library, and two public programs with the Hartford History Center, the special collections and archives of the Hartford Public Library. This competitive grant was only open to prior Humanities Research for the Public Good grantees and it allowed Trinity to expand upon its Voces de la Migración project.
Ryan's Circle of Giving awarded Trinity a grant of $2,878 for its Learn to Skate and Play Hockey program. The program will provide scholarships for Hartford children to take skating/hockey lessons at Trinity's Koeppel Community Sports Center Albert Creighton Williams '64 Rink.



Trinity's Center for Hartford Engagement and Research (CHER) / Community Services received a $10,564 grant through the Hartford Public Schools to provide after school tutoring and mentoring for students at the Hartford Magnet Trinity College Academy (HMTCA). This project is one component of HMTCA's Scaling Equity Innovation Grant. Leads on the project include Abby Fisher Williamson, Associate Professor of Political Science and Public Policy and Law and Director of CHER, and Liliana Polley, Director of CHER Strategic Partnerships. CHER also received additional funds to provide a 10-day Life Design workshop for HMTCA students early in the summer of 2023. The workshop was led by Joe Catrino, Executive Director of Career and Life Design, and Peter Maribei, Associate Director of Career and Life Design.
Chandranil (Nil) Chakraborttii, Assistant Professor or Computer Science, and Terri Williams, Director of Faculty Grants and Sponsored Research, were invited to participate in a two-day workshop, Funding the Future: Workshop on Proposal Development for Computer Scientists and Grant Officers on March 14-15, 2023. Sponsored by The Council of Independent Colleges and the National Science Foundation, this workshop's goal was to help junior faculty and grant administrators prepare successful NSF proposals.
Scholarships/Financial Aid Grants
The Davis United World College Scholars Program continued supporting students who matriculated at Trinity following graduation from a United Word College International Baccalaureate high school program. The Davis UWC program is the largest private funder of international scholarships. Trinity received $1,675,000 in 2022-23 to support its 79 Davis UWC Scholars.
The MasterCard Foundation African Leadership Academy awarded Trinity $72,000 for its Akwayna Scholars program to support students from Africa who are studying in the US. An ongoing relationship since 2013, the support for Trinity will end in June 2024 with the graduation of the final two Akwayna Scholars. The MasterCard Foundation is continuing its commitment to students from Africa but is now supporting students studying solely at universities in Africa.
Scholarships for Illinois Residents, Inc. provided $580,524 for scholarships for seven students from Illinois for the 2022-23 academic year. The Lincoln Scholars were awarded scholarships that covered their tuition, room, board, fees, books and supplies.
The Taylor Educational Foundation awarded Trinity $270,000 for scholarships for deserving students during the academic year. Trinity College is one of three colleges to receive funds for student support.
The New York Community Trust (A. Evelyn Cronquist Fund) provided a grant of $3,120 for current use scholarships for Trinity students.