The Film Studio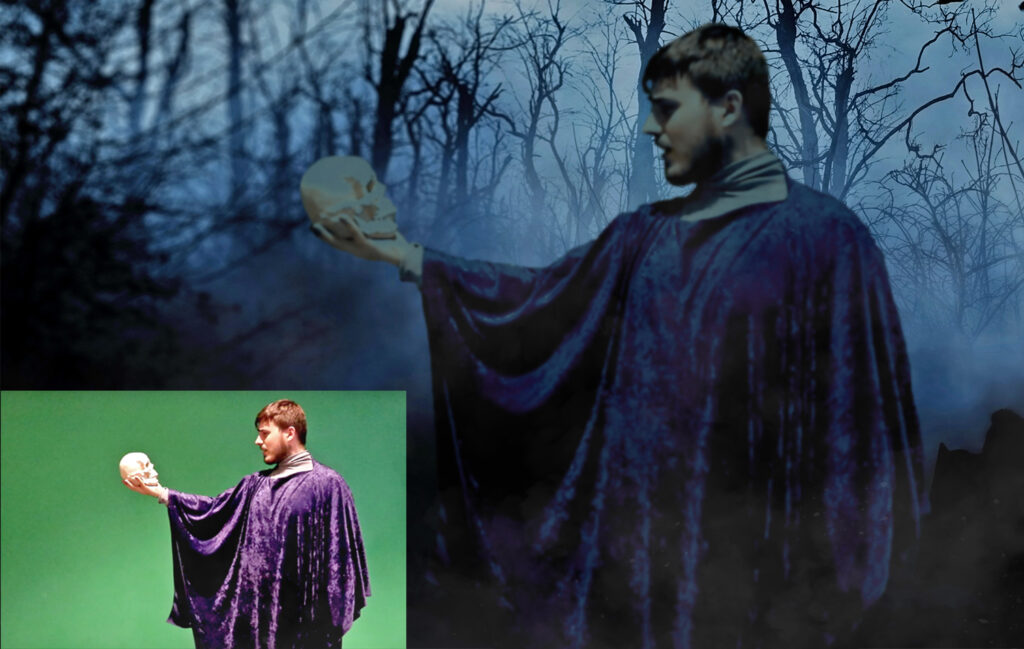 The Film Studio is housed in the new CCAN (Crescent Center for Arts and Neuroscience) building and is the main hub for film production at Trinity, used for film production classes, shooting films, storing equipment, and other purposes. The Film Studio is designed for maximum flexibility and ease of use. It has one green screen wall, one wall with a variety of mounted backdrops for interview purposes and a sound-proof booth for recording everything from voice-overs to podcasts. Furnished with collapsible tables and stackable chairs, it can also be converted to a lecture/meeting space. Finally, black curtains can be pulled over all of the walls to convert the studio into an intimate screening room.
The Film Studio is part of the Arts and Creativity Corridor within the CCAN building. The corridor also includes a Media Performance Studio (Theater and Dance) and a Digital Media Lab (Studio Arts) as well as a Student Art Gallery (Studio Arts).
Adjacent to the Arts Corridor is a common space for gathering. The CCAN building embodies the core concept of the liberal arts by combining both arts and science spaces in a common location. This common space provides a setting for students involved in all of the arts, as well as the sciences and humanities, to meet and exchange ideas to foster creativity and collaboration across multiple disciplines.
The Film House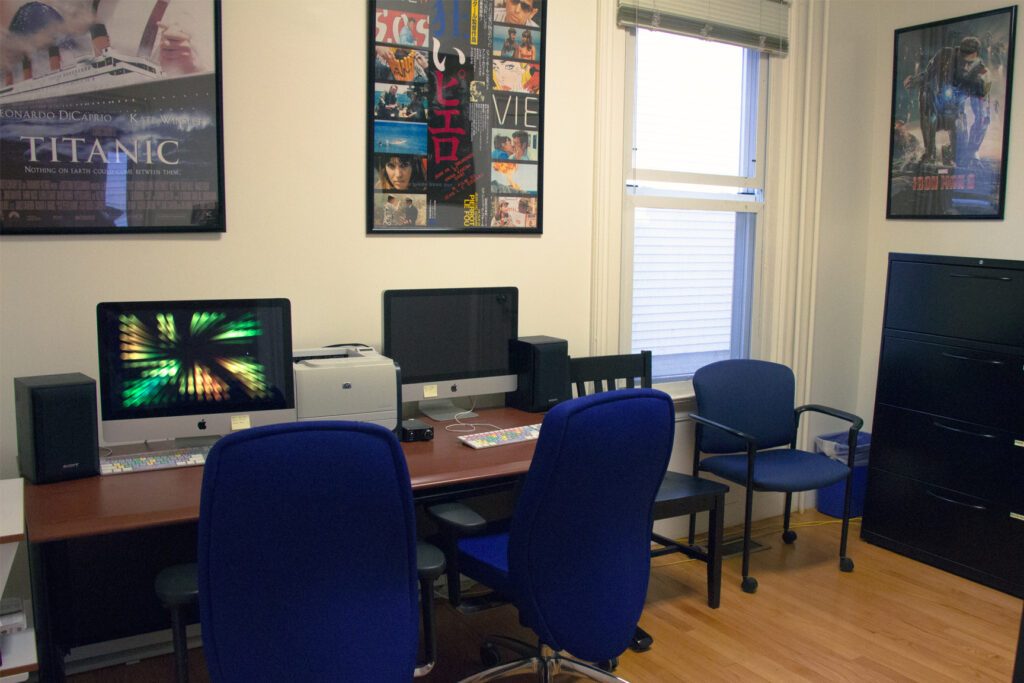 The Film House, located of the first floor of 133 Allen Place, provides a space for working, congregating and equipment check in/check out. The space consists of a central lounge/meeting room, an intimate editing room with 2 iMac computers with Final Cut Pro X (which complement the editing stations available in college computing labs) and a flexible space that can be dressed as a shooting space or converted into a lecture/meeting space by making use of mobile tables, chairs, whiteboard, podium and a wall-mounted flat panel television. All majors and students currently enrolled in film production classes have 24-hour key card access to the Film House.
Cinestudio
Cinestudio, an independent art-house cinema, is located on the Trinity campus. Complete with red velvet chairs, a rising gold curtain over the screen and a balcony, it combines a classic film-going experience with state-of-the-art digital projection. The theater is used as a venue for student film screenings as well as the annual Show Your Shorts Festival of Trinity Films. Cinestudio also provides volunteer opportunities for students interested in helping with the operation of the theater.