Trinity Community Persists through COVID-19 Pandemic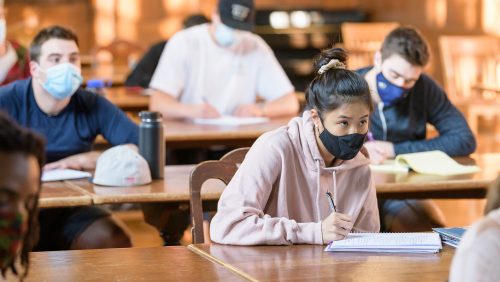 The emergence of the COVID-19 pandemic during the spring 2020 semester brought with it countless unforeseen challenges. Through them all, teamwork across every area of campus enabled Trinity College to remain steadfast in its mission of preparing students to be bold, independent thinkers who lead transformative lives—even in the most unpredictable times.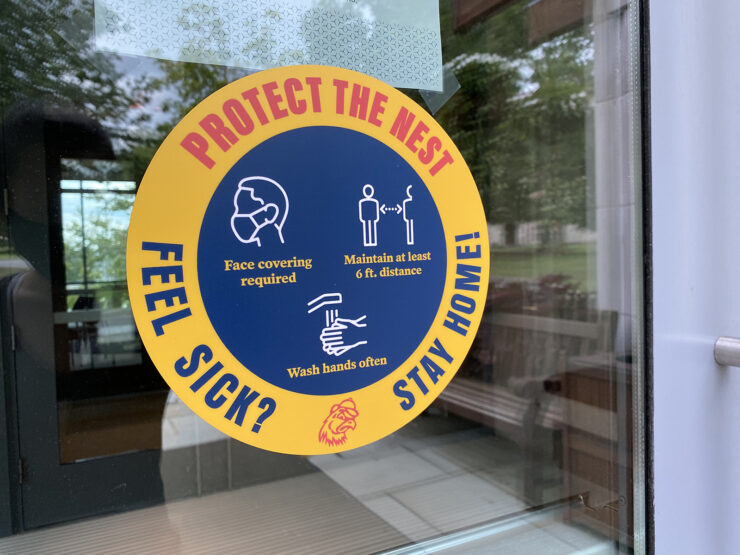 The College began remote teaching and learning in March 2020; fall courses were offered in remote, in-person, or hybrid formats, while the administration rolled out a phased return to campus accompanied by an intensive campuswide COVID-19 testing program.
For more about Trinity's emergency response and how the College supported students, read the story, "Historic Shift amid COVID-19: College Endures and Adapts through Twists, Turns of Pandemic," from the Fall 2020 edition of The Trinity Reporter here.
Learn more about how the Trinity community continued to thrive during the COVID-19 pandemic: