200 Stories
Through the collective experiences of this extraordinary community, we define the spirit that makes us distinctly Trinity. Over the course of the Bicentennial year, we will collect 200 stories of our people, places, and this liberal arts education—some personal, some from existing publications. We invite you to join and share this communal storytelling project.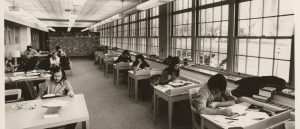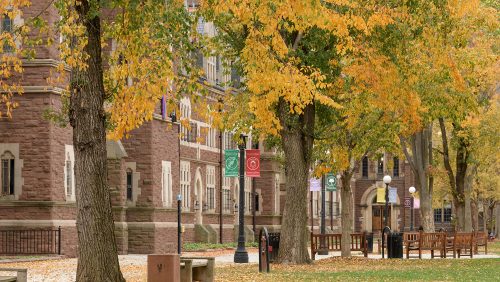 A Conversation on the Main Quad
Brendan McGowan '06 remembers a conversation on the Main Quad from the fall of his senior year.
Brendan McGowan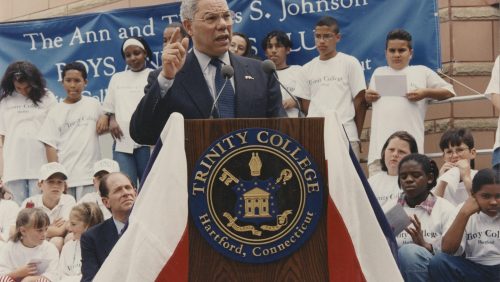 Public Schools, Spaces Developed Nearby 
A neighborhood revitalization effort spearheaded by Trinity and supported by local entities creates the Learning Corridor, which brings together the Trinity College Boys and Girls Club and four schools.  Colin Powell, retired Four-Star General, speaks at the dedication. 
Community of Learning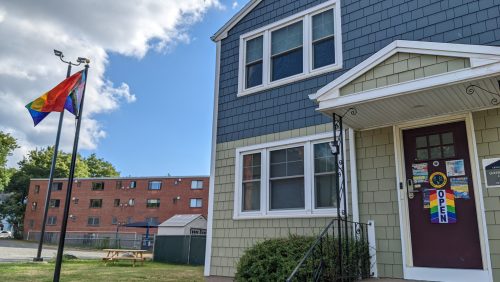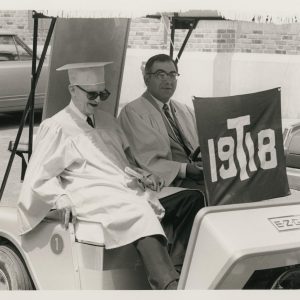 Traveling in Style
Public transportation is a facet of urban living. But through the years, Trinity community members and visitors navigated the region in many other vehicles, too.
Explore Gallery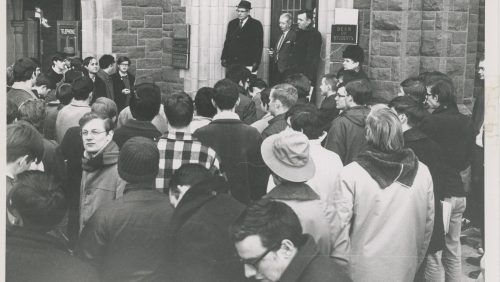 Activists Stage Sit-in for Scholarships  
Citing lack of financial aid for Black students, sit-in staged at Downes, Williams for 30+ hours. Scholarships for Black students increase.  
The Sit-in and its Aftermath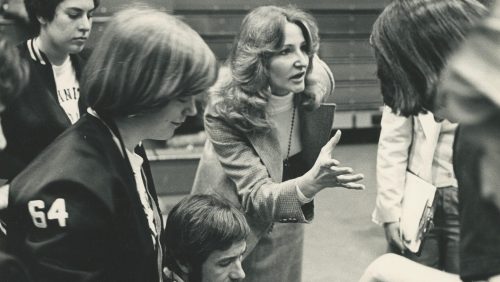 Robin Sheppard's IWLCA Hall of Fame Induction
Trinity College colleagues and alumni talk about the legacy of Robin L. Sheppard M'76.
A Muddy Main Quad
Allyn Magrino '85 recalls the impact Hurricane Gloria made on her in the fall of 1985.
Allyn Magrino '85
Main Quad memories: barbecues, walking along the Long Walk with friends, sledding down the hill with trays from the dining hall when the College was closed for a blizzard, clambakes during Reunion Weekend.
Jeffrey Coleman

'01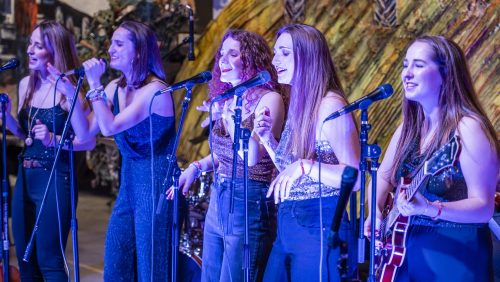 Trinity Families
Tasha Casey '23, of Avon, Connecticut, is one of four sisters in her family to attend Trinity. She followed in the footsteps of Noelle Casey '20, and was soon joined by twins Elise Casey '25 and Kathleen Casey '25.
The Casey Family
The Medusa Tapping
Scott Reynolds '63 shares his favorite Main Quad memory—the Medusa tapping.
Scott Reynolds '63