Home to The Fred Pfeil Community Project (The Fred).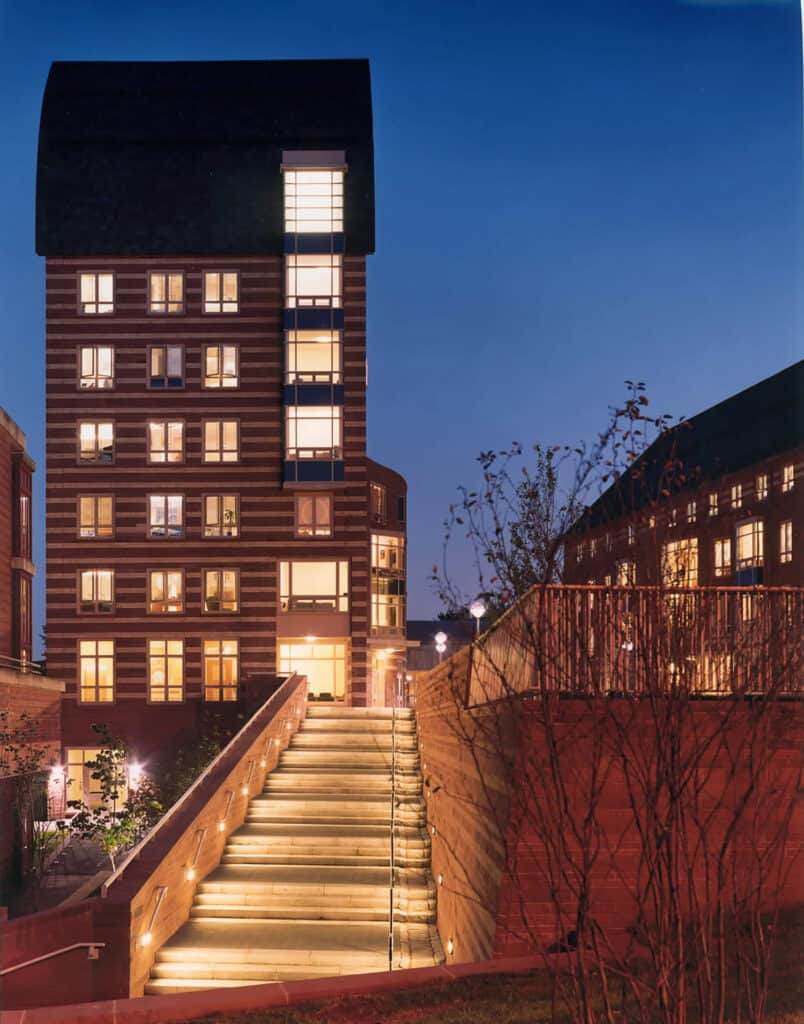 The Fred provides a unique housing experience for upper-year students who are committed to putting on alternative, non-exclusive events every Friday night, creating engaging groups based on students' interests that are open to all, and providing a common free-space area for the entire college community. Learn more about The Fred here. 
Students interested in this residential community must complete a separate application.
Location:

Across from the Summit North and Summit South Residential Communities

Size:

 There are 5 floors in Summit East. Rooms in this community are organized as single bedrooms and quads.

Format:

Co-ed 

Community Mentors:

There is one Community Advisor residing in Summit East

Room Dimensions: 

**Dimensions are approximate examples; there are variations in sizes of rooms throughout each building**. 

Floor Plans:
Second Floor
Third Floor
Fourth Floor
Fifth Floor
Sixth Floor​
| | |
| --- | --- |
| Type of Room | Dimensions |
| Single: **Students residing in single rooms share a community bathroom** | 8ft 8in x 9ft |
| Quad: **Contains a common room and private bathroom** | TBD |