BIG SISTER/LITTLE SISTER PROGRAM: The "Big Sister/Little Sister" program began 15 years ago in collaboration with the First Year Program.  The purpose is to match First Year women-identified students (Little Sisters) with upper-year women-identified students (Big Sisters) to provide the First Year students support, guidance and friendship during their transition to college. We hold the "Meet & Greet" – virtual or in-person – at First Year Orientation. Last year we matched over 70 First Years with Big Sisters! That's a lot of smiling faces. 🙂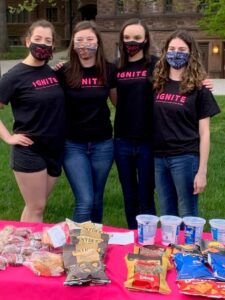 If you are a woman-identifying incoming First-Year student who'd like a Big Sister, please complete the online application no later than June 30, 2022. If you are interested in becoming a Big Sister, please get in touch with [email protected] or [email protected].
IGNITE: A Trinity chapter of the national organization; "a movement of young women who are ready to become the next generation of political leaders."  IGNITE sponsors speakers, programs and projects which empowers and inspires students to take on leadership roles on campus while preparing them to achieve their leadership goals post-graduation.
Students Expecting Consent (SECS): A student-led organization that seeks to raise awareness about the issue of power-based personal violence, education around reporting options and Title IX rights, and, honors all survivors and secondary survivors of power-based personal violence.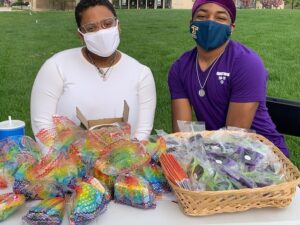 MASCULINITY PROJECT:  Students of all gender identities explore and redefine masculinity so that it includes healthier and more inclusive definitions that allow for greater expressions of what it means to be a male-identified student on campus. The group sponsors discussions on masculinity as well as the program "Walk A Mile In Their Shoes" to express solidarity and support for all survivors of power-based personal violence.
PHAB: Promoting Healthy Awareness of the Body: This student-led group raises awareness on the issues of beauty standards across cultures, eating disorders, body image, self-care, and body positivity.
Women in Business (WIB): Women-identified students organize discussions and events to promote women's participation and empowerment in this non-traditional field for women.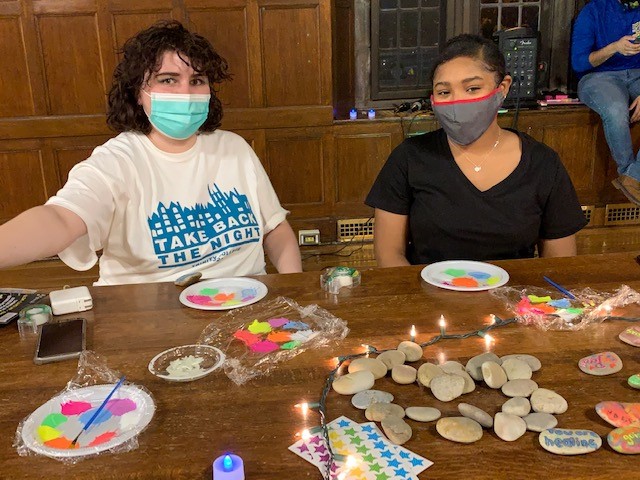 For the contact information of the student organization coordinators please email [email protected].