WGRAC – Women & Gender Resource Action Center, located behind the Washington Room on the second floor of Mather Hall, is comprised of two rooms: a study/Lounge/Library area and an office. All are welcome to use the Center for discussion, study, research, informal counseling, meetings, and interaction. The WGRAC Lounge can also be reserved for classes or seminars.
Staff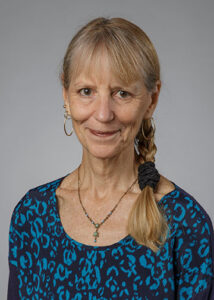 Laura R. Lockwood (She/Her/Hers), Director, plans, implements, and oversees WGRAC operations. WGRAC educates the campus on intersecting oppressions through programming, activism, training, and advocacy. A certified sexual assault counselor, Laura coordinates the Sexual Assault Resource Team (SART), and works to ensure a comfortable and safe environment for survivors of all genders, sexes, gender identities, and expressions to report incidences of sexual misconduct. She assists the Title IX Coordinator and deans of students in policy initiatives to ensure legal compliance in responding to sexual assaults on campus. WGRAC implements and conducts bystander behavior intervention training for the campus as a method to prevent gender-based violence, sexual misconduct, and incidents of bias. Laura received her Masters in Public Policy & Law from Trinity in 1995, and graduated from the University of Connecticut, 1981, with a BA in Urban Studies. Prior to her tenure at Trinity Laura was the Education Director of the Connecticut Women's Education and Legal Fund (CWEALF), and served as a community organizer and Executive Director of two community-based organizations in New Haven and New Britain, CT. Laura received Trinity's Staff Excellence Award in 2017.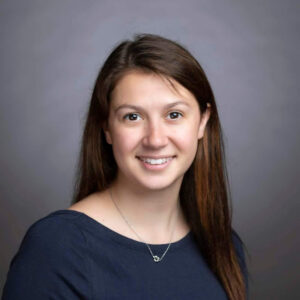 Kim O'Brien (She/Her/Hers) serves as the Training and Program Coordinator working in the Women and Gender Resource Action Center as well as the Queer Resource Center. Kim joined the Trinity Community in 2022 and is excited to begin her work with Trinity students. As the Training and Program Coordinator, Kim will work with student organizations in both the WGRAC and QRC to provide leadership training, advising, and guidance. Her role also facilitates the delivery of educational programs around topics such as gender identity and expression, safe and consensual sex, serving traditionally underrepresented communities, and opportunities for all Trinity students to have a place to feel safe and welcomed.
 Kim is a Connecticut native and earned a Bachelor of Arts degree in English Literature from Southern Connecticut State University and a Master of Education degree in Counseling with a focus on Higher Education from Springfield College. Kim's began her journey in Higher Education in Residence Life and has worked previously at Springfield College, Quinnipiac University, and most recently Southern Connecticut State University. Serving as a direct contact to students in Residence Life and in an on call capacity has helped Kim to understand the nuances in supporting students through an array different life experiences.
Through her work in WGRAC and the QRC, Kim is looking forward to supporting Trinity students.
WGRAC Office  hours are 9-5pm, M-F. If we are not available or you need to reach us outside these hours please call (860)297-2408 /4131 or email: [email protected]
STUDENT STAFF
WGRAC Office Manager:  Lea Estien-Garcia, '22
Masculinity Project Co-Coordinators: Karina Amador, '23, Cas Lopera, '24
Media Coordinator: Ali Quirk, '23
PHAB (Promoting Healthy Awareness of the Body) Co-Coordinator: Anna Tangiyan, '22
SECS (Students Expecting ConSent) Co-Coordinators: Micaela Rufus, '23; Luz Mariana Cumpa-Gomez, '24
IGNITE Co-Coordinators:Ashira Biswas, '24; Miriam Cing, '23
Big Sister/Little Sister Coordinator: Keyla Torres, '24
Green Dot Coordinator: Claire Sabbe, '24
MAC Liaison:Hendrick Xiong-Calmes, '22
SGA Liaison: Marisol Garcia, '22 IDP
Interested in volunteering?!  contact: [email protected]