Trinity Co-Hosts Conference for College and University Chaplains
Trinity College and Hartford Seminary recently co-hosted the annual conference of the National Association of College and University Chaplains (NACUC), which ran from February 10 through 12, 2020, at various Hartford locations, including the Trinity campus.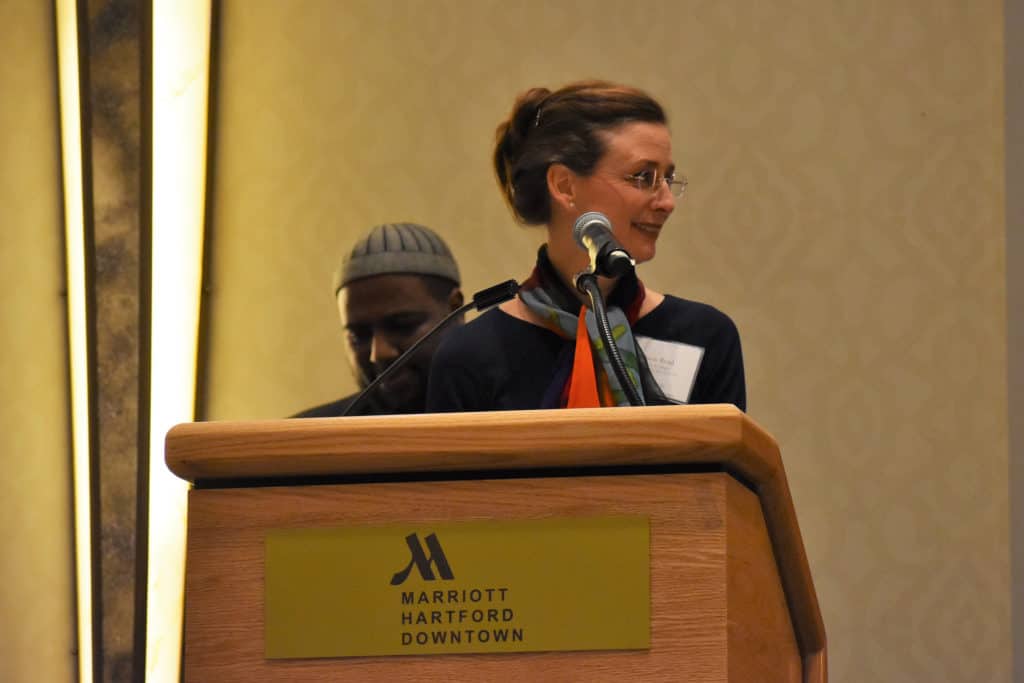 The Rev. Allison Read, Trinity College chaplain and dean of spiritual and religious life, chaired the conference, which she planned with colleagues from Williams College, Yale University, Howard University, Wesleyan University, and Amherst College, as well as NACUC board members. Read currently serves as vice president of NACUC.
"The conference was a fantastic success, with more than 150 college and university chaplains and religious affairs personnel coming to Hartford for three days and visiting our campus on the third day of the program," Read said. Trinity Hillel Director Lisa Kassow led a workshop session at Trinity's Zachs Hillel House on the subject of anti-Semitism, and Christopher Houlihan '09, John Rose College Organist-and-Directorship Distinguished Chair of Chapel Music and adjunct professor of music, offered a brief morning organ recital at the Trinity College Chapel.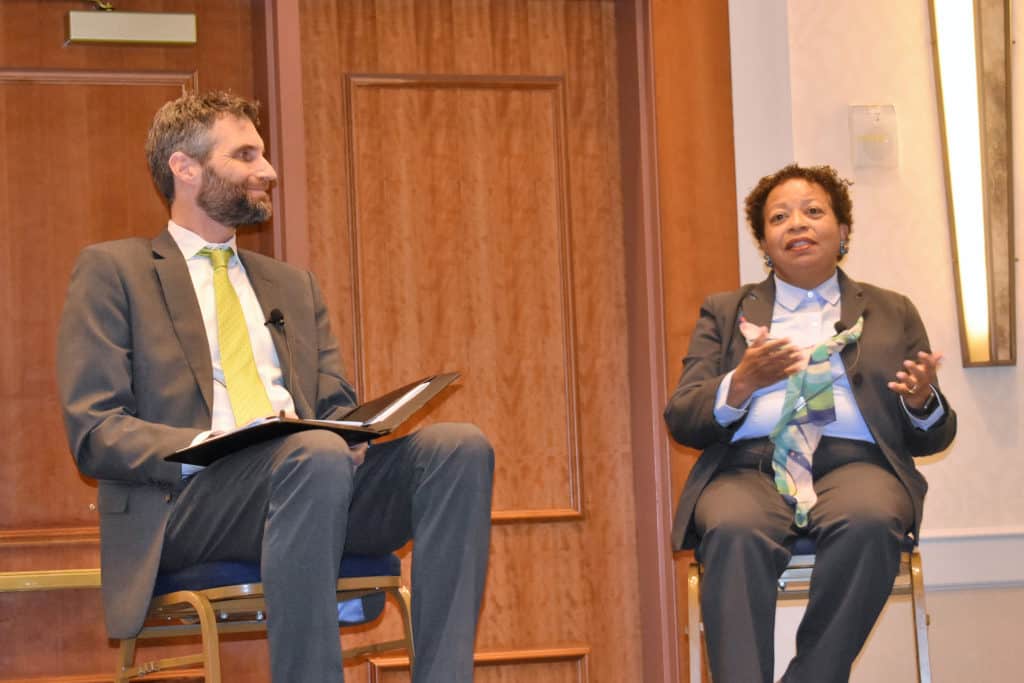 The conference, which focused on the theme of "The Place & Purpose of Chaplaincy in Higher Education," included remarks during the opening plenary session from Joel N. Lohr, president of Hartford Seminary, and Trinity President Joanne Berger-Sweeney. "Chaplains and religious life professionals play a critical role in advancing the mission of the college," said Berger-Sweeney, who emphasized the importance of students becoming well-rounded individuals who are involved in global citizenship. "This coincides directly with the core mission of a liberal arts college, which is to educate the mind and the entire person. It also includes teaching students how to become part of a community, with a set of ethical guidelines."
Participants in the 2020 NACUC conference gathered with professionals in the field of religious life, practitioners of spiritual care, scholars from within the academy, public intellectuals, and religious leaders to engage in conversation and share in the nature, scope, and meaning of their work. The first day of the conference included a workshop on post-Millennials and religion led by Trinity's Mark Silk, director of the Leonard Greenberg Center for the Study of Religion in Public Life and professor of religion in public life, and Amie K. Senland, lecturer and laboratory coordinator in psychology.
The second day of the conference included a talk by Rabbi Nancy Fuchs Kreimer, who spoke about the skills, competencies, and qualities needed to be of service as religious and spiritual professionals on campus today. For that afternoon's session, the chaplains traveled to Hartford Seminary to hear from Dr. Ingrid Mattson, who founded the Seminary's Islamic Chaplaincy Program in 2001, was the first woman president of the Islamic Society of North America (ISNA), and is now the London and Windsor Community Chair in Islamic Studies at Huron University College at Western University in Canada.
The final day's sessions began with a trip to Trinity for workshops and meetings and ended with a session on "Innovation in Perilous Times," moderated by Shelly Rambo, associate professor of theology at the Boston University School of Theology, and John Schmalzbauer of Missouri State University, who are research partners at the Chaplaincy Innovation Lab along with Tiffany Steinwert, dean of religious life at Stanford University.