Composer in Residence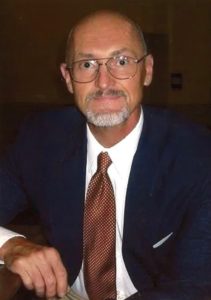 "For a composer, knowing that your work means something to another person is the greatest satisfaction imaginable," says Robert Edward Smith, Trinity College composer in residence.
Smith, who has written music for vocal and instrumental ensembles ranging in size from unaccompanied viola to symphony orchestras, has been composing music for Trinity since 1979. Students perform his work at special events and services taking place in the Chapel.
Smith says he is deeply gratified that students enjoy performing his music. "I remember a reunion of the Chapel Singers when, after dinner, they all sang a piece I composed on a Latin text about the importance of learning," recalls Smith. "Many of the singers had not seen each other, or sung my work, for years, yet they sang the piece from memory and with great enthusiasm."
An acclaimed composer and a distinguished harpsichordist, recent works include "Sonata III for Viola and Harpsichord;" "Diana, Queen and Huntress," a concert overture for orchestra; and "A Place of Beauty," a one act chamber opera. Smith is also the first person since the eighteenth century to have performed the complete harpsichord literature of François Couperin. His recording, "J.S. Bach: Harpsichord Music in the Grand Manner" was named one of the best recordings of the year by the American Record Guide in 1996.
Smith was the director of the renowned Trinity College Summer Chamber Music Series from 1998 – 2018. He holds a bachelor of science, with a major in Harpsichord from Mannes College of Music in New York.
Contact: [email protected]