Back to News
'We're All Involved in This': Trinity Faculty Addressing Climate Crisis with New Courses
Academics
posted
by Andrew J. Concatelli
Faculty members at Trinity College are responding to the global climate crisis by offering new courses that address climate change through various academic disciplines.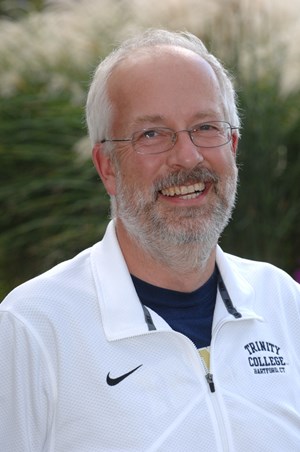 "It's a problem that affects every single person on this planet—not just environmental science majors," said Professor of Physics and Environmental Science Christoph Geiss. "To solve this climate crisis, the economists have to figure out how to have a functioning economy that is sustainable; political science people need to deal with the social and equity issues; and in times of distress, people turn to the arts. We're all involved in this and we all can contribute, so this subject has to permeate the entire curriculum and the entire student body."
In 2019, the Trinity faculty adopted a resolution declaring a climate emergency. One of the action items that stemmed from the declaration called on the faculty to create more courses that addressed climate change through the lens of their own areas of study.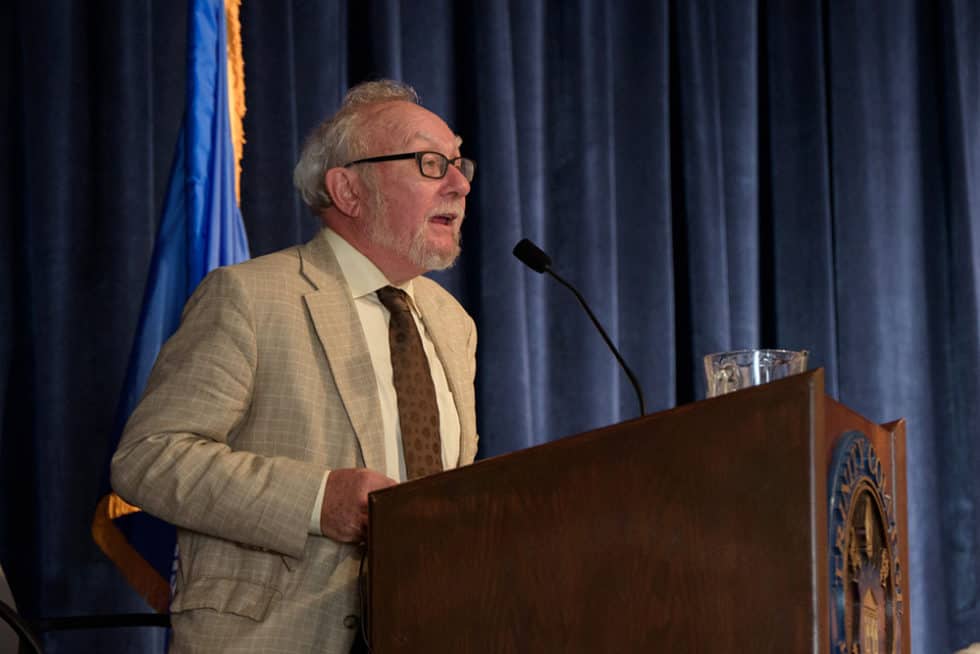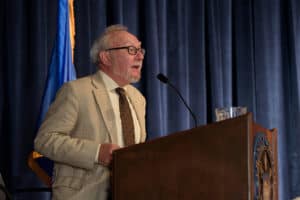 Mark Silk, director of the Greenberg Center for the Study of Religion and Public Life and professor of religion in public life, chairs the faculty's ad-hoc Climate Emergency Committee. "This is the most multi-disciplinary problem that exists in the world," Silk said. "The intensity of concern has built up in this past decade and faculty members register their concerns by developing courses and units within courses. Obviously, students can major or minor in environmental science, but we wanted to somehow make a commitment to do more—including, in this case, to expand curricular and co-curricular efforts in this area. We're not trying to merge different disciplinary approaches; we need them all to show different dimensions of the problem."
This semester, Silk is teaching "Religion and Climate Change" through the Religious Studies Department. It examines what various religions have to say about climate change, how climate change may impact people's beliefs, and the climate activism that comes out of religions.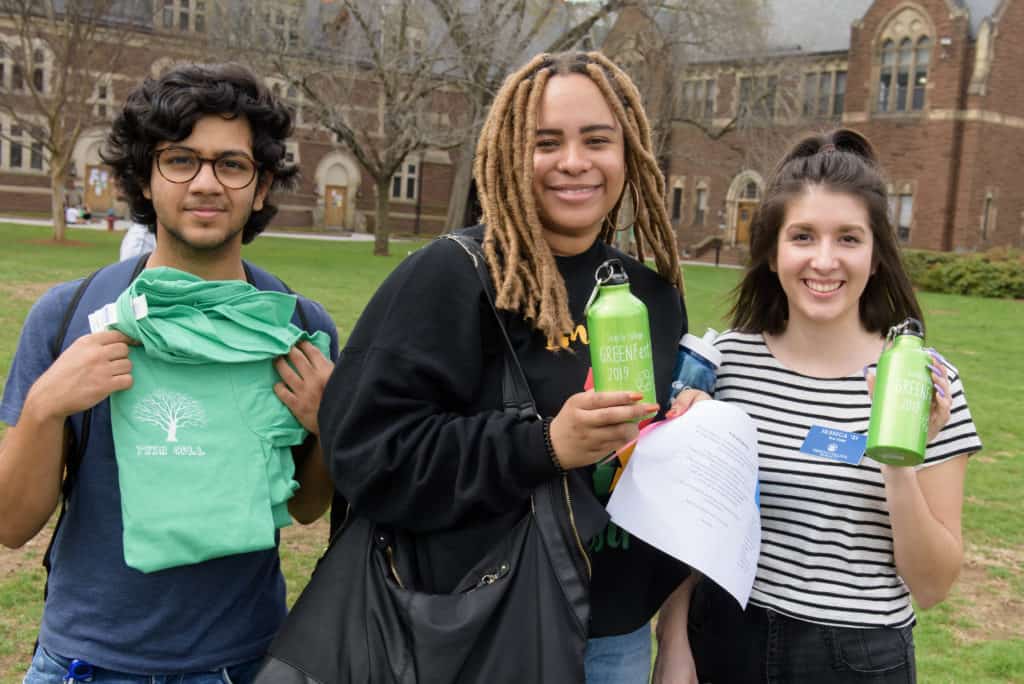 "There are a number of courses that address climate change in the Trinity curriculum now, and there will be more," Silk said. "Our job as a committee is to make recommendations to the Curriculum Committee around expanding attention to climate in the different divisions. This committee will continue for another year and work to bring these recommendations into being."
Below are examples of some of the newest Trinity courses that address climate change:
Language and Culture Studies

"Faculty are designing courses at Trinity around climate change because they're interested and want to respond to this crisis, but they're also responding to a need among students," said Professor of Language and Culture Studies Johannes Evelein. "For students, this is a topic that really resonates. They know that climate change is something that touches us all."
Evelein began teaching "Reading the Climate: From Literature to Action" in 2019. "Climate fiction—or 'cli-fi'—is a sub-genre that has been around a long time, going back to Jules Verne," he said. "It's one thing to learn about the [climate change] numbers and statistics and the signs, which are very important, but then you have to unpack the numbers and humanize them. The 'Literature to Action' class brings the global scale of the issue to a level where you can respond to it on the ground."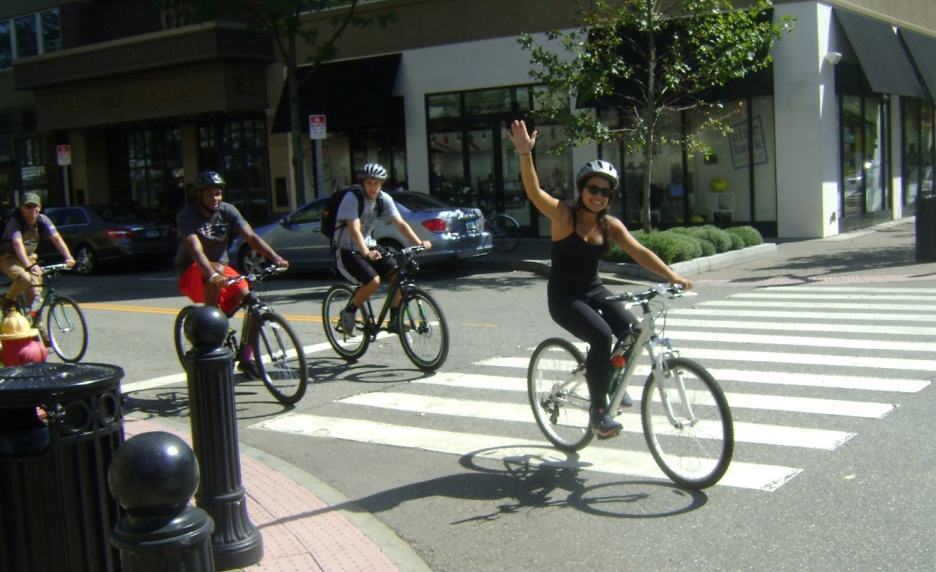 In this class, Evelein added, "The emphasis is not just on learning and reading, but on doing. The question is, 'What are you going to do with this knowledge and how do you become an agent of change?' There is a growing expectation that colleges take this issue seriously and respond to it. Our task is to equip students with the critical skills and prepare them empathetically to enter this world that will be radically altered, and I think literature does that very well."
Urban Studies, Psychology, and Neuroscience
Vernon D. Roosa Professor of Applied Science Susan A. Masino first offered "Landscape Planning and Environmental Education for Brain Health" in 2020. The course is cross-listed in Urban Studies, Psychology, and Neuroscience. "I view protecting the climate from the perspective of health: prioritizing our health and the health of the planet," Masino said. "The focus of the course is on how we translate these values—clean air and water, public health, equity, ecological integrity—to our landscape."
"There is a clear scientific consensus that how we take care of nature is fundamental," Masino added. "We need a network of intact nature that ranges from large natural forests as carbon reserves (proforestation), to smaller areas as 'wildwoods,' large urban and residential trees to cool buildings and people, and to soak up air pollution. All of these are essential to address climate change and prevent species extinction—and to ensure public health and the long-term health of our communities."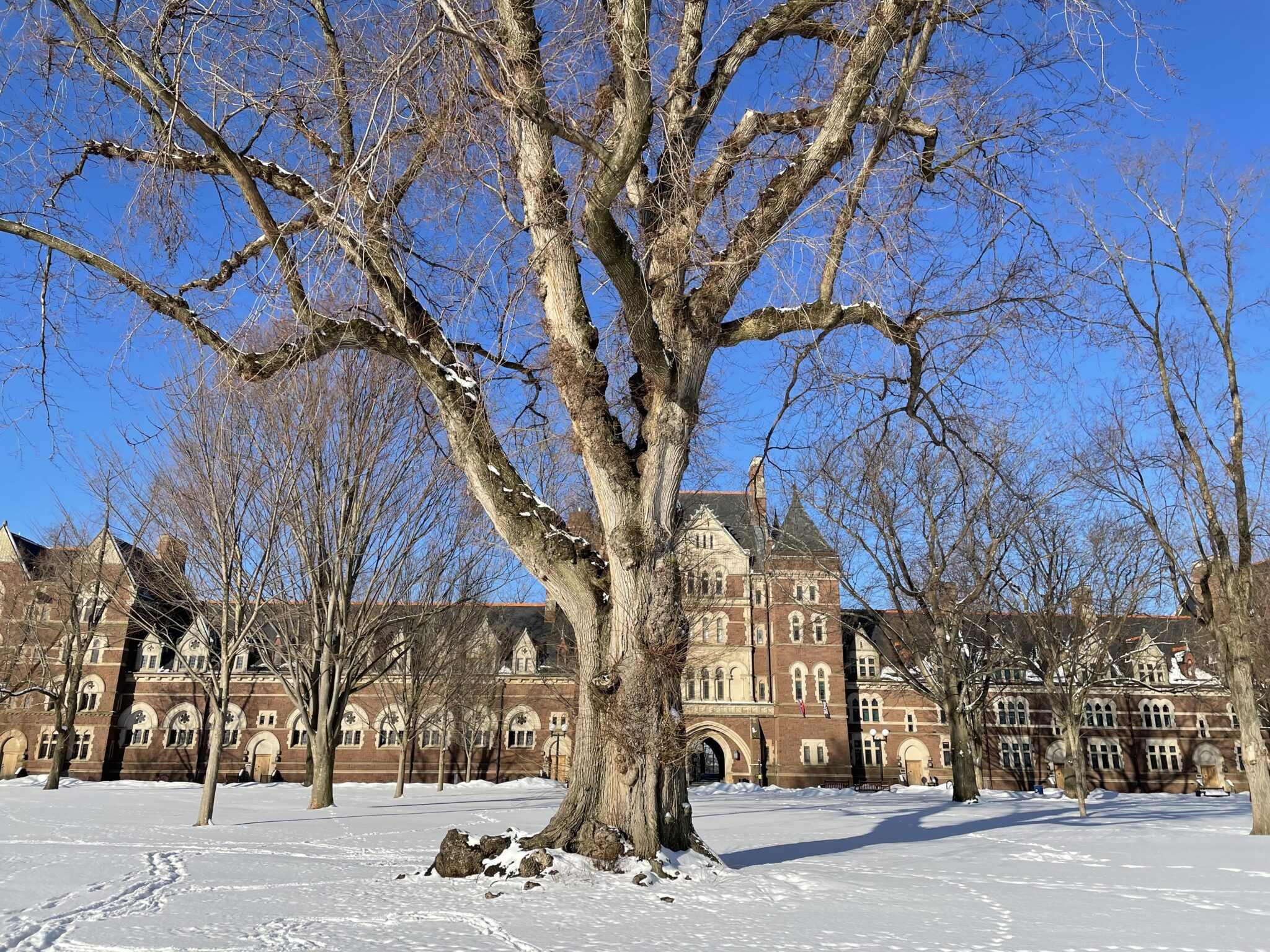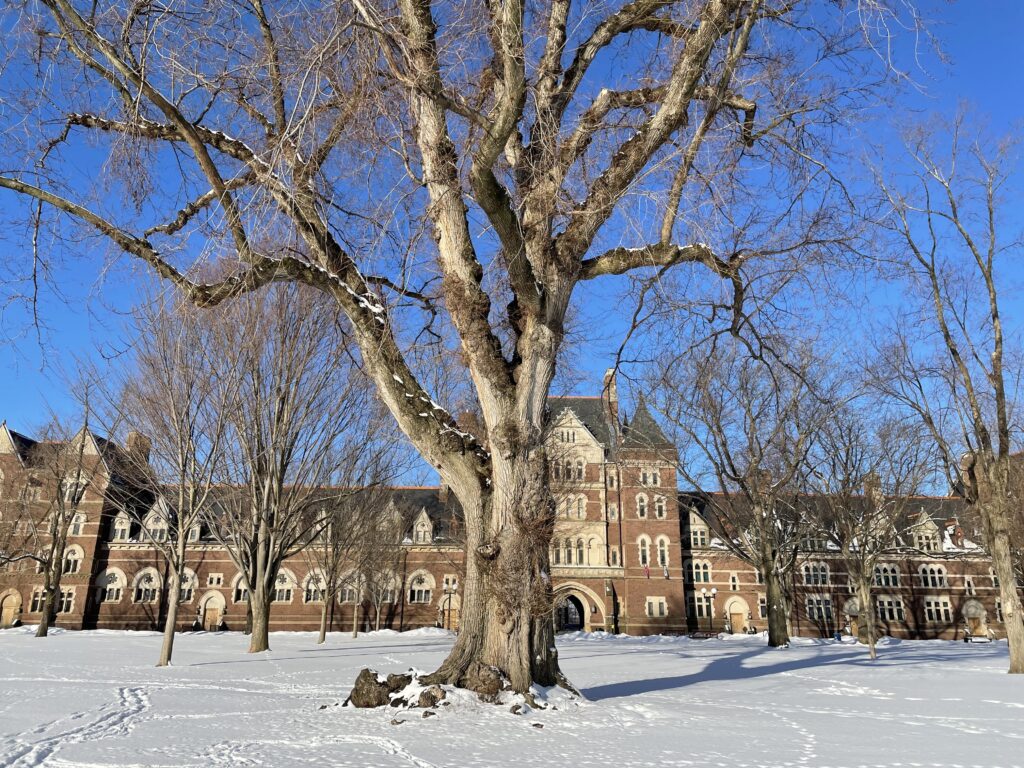 Masino has a long-standing interest in the connections between nature and brain health and serves as co-chair of the Science and Technology Working Group of the Governor's Council on Climate Change. "I know that we need to do whatever we can to protect and increase our personal health and the health of our communities," she said.
The disciplines that are needed in order to address climate change extend well beyond climate science, Masino said. "Social science, ecology, soil science, public health, and more are all essential," she said. "Beyond that, we need opportunities to promote fairness and compassion; research shows those are qualities that promote actions that address climate change."
History
Assistant Professor of History Clark L. Alejandrino is teaching "Climate and History" for the second time in the spring 2021 semester, after introducing it to Trinity in 2019.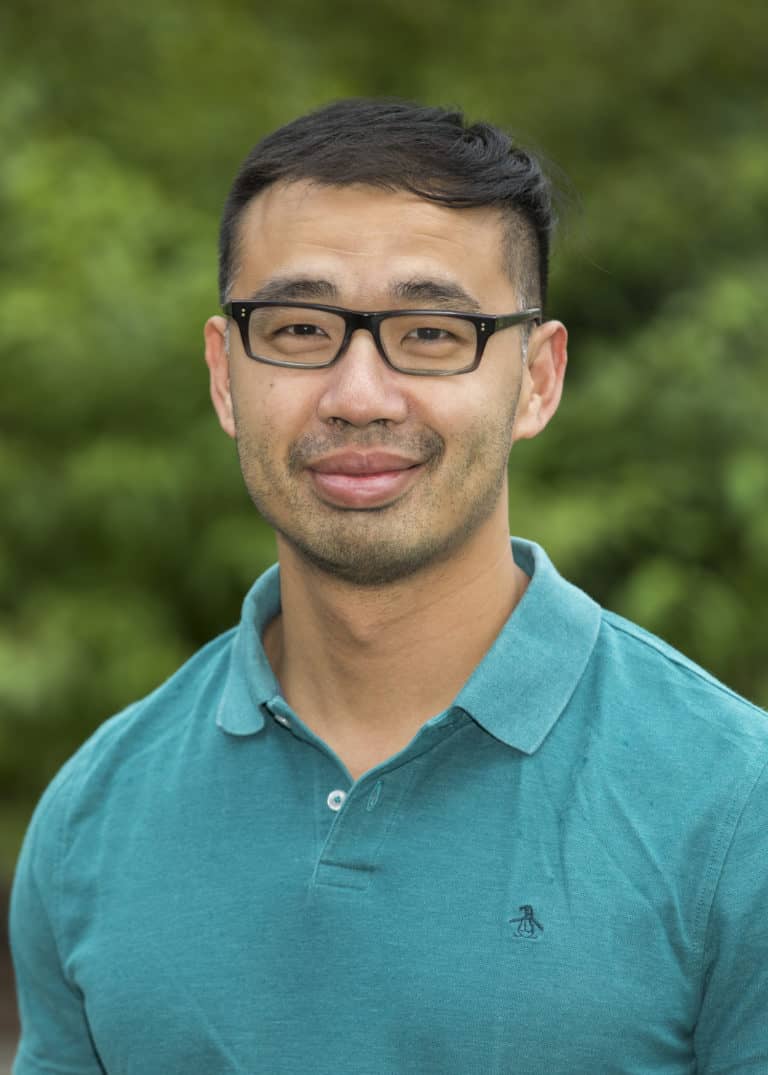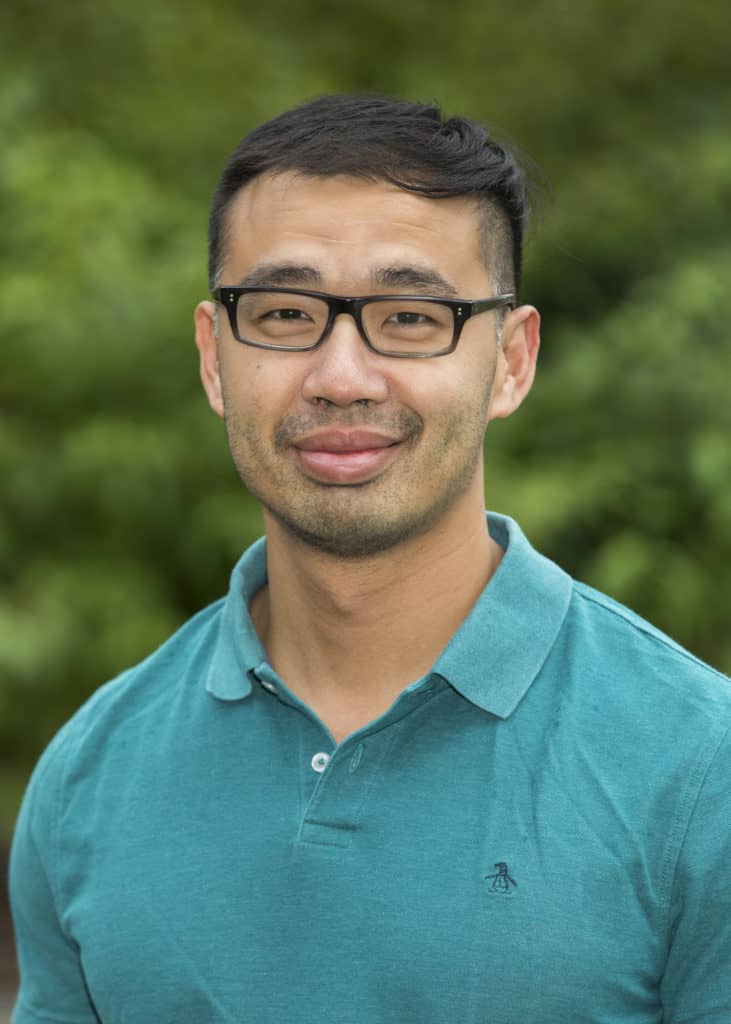 "To understand what's going on now and what will happen in the future, we need to know what occurred in the past and how changes to climate in the past affected human societies," Alejandrino said. "If we can see how people in the past dealt with changes in climate with much less advanced technology, it could be inspiring for us as we enter uncertain times associated with global warming and extreme climate changes. I hope to give students a sense of hope that people in the past have been quite resilient in times of climate change."
Alejandrino added that he sees the importance of addressing climate change through many disciplines. "A lot of the problems we face today are really complex and need to be approached from different perspectives, and that's what Trinity's liberal arts curriculum does. Climate change is an issue that can't be dealt with simply on the basis of one discipline, like climate science. Climate change affects people on many different levels—societal, cultural—and requires a multi-disciplinary approach."
Read more about Sustainability at Trinity and the college's Climate Change and Energy Reduction efforts.