Back to News
Trinity Observes and Extends National Indigenous Peoples Heritage Month in Several Ways
Trinity Community
posted
by Andrew J. Concatelli
On Indigenous Peoples' Day this year, Trinity President Joanne Berger-Sweeney announced her plan to pursue an official college land acknowledgement, which will recognize the history and presence of Indigenous peoples and their enduring relationship to their traditional homelands.
"This endeavor will be particularly relevant as Trinity explores its place in history as part of its bicentennial," Berger-Sweeney noted in a message to the campus community. The president's proposal will now be pursued by a committee of faculty, staff, students, and alumni.
The news ushered in the college's observation of National Indigenous Peoples Heritage Month in November, a time that included a slate of events and offerings exploring the complicated history of Indigenous peoples.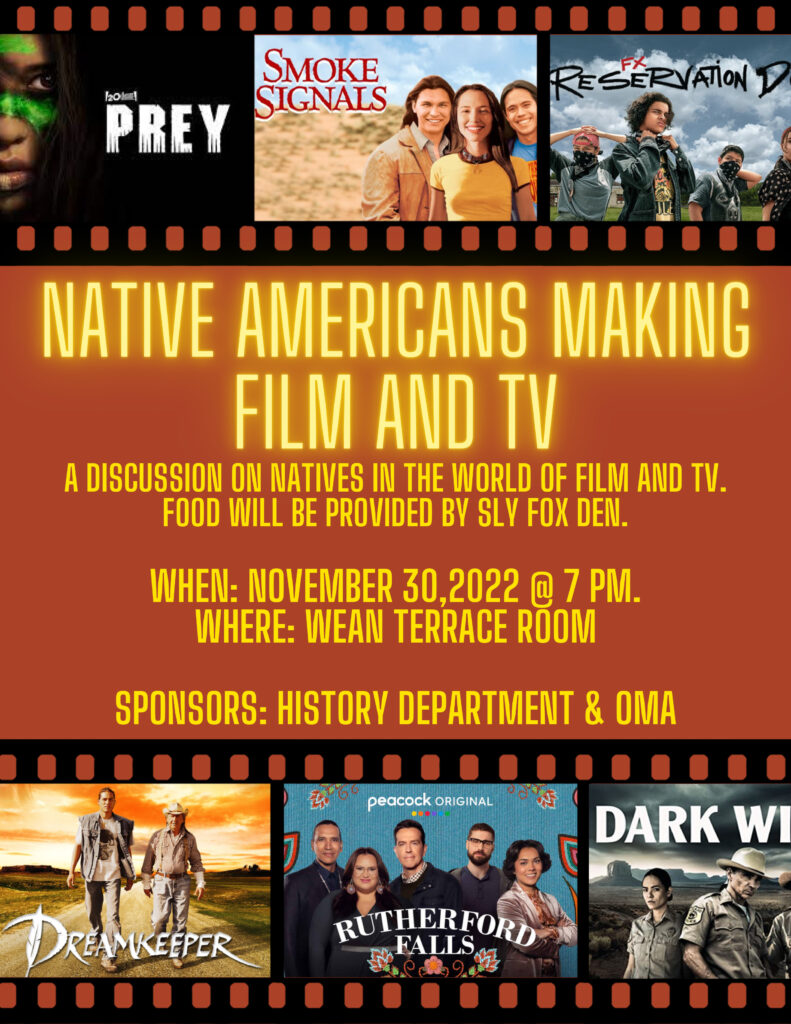 To wrap up the month, a meal and a conversation about Native Americans making TV and films will be held on November 30, at 7 p.m. in Wean Terrace Room of Mather Hall. The event is open to Trinity students, faculty, and staff, and catering will be provided by Wampanoag chef Sherry Pocknett, owner of Sly Fox Den restaurant.
The night is a way to build support for the future creation of a Native American and Indigenous student organization on campus. Chenille Jake '24 (Diné) is hosting the dinner, trailer screenings, and a discussion of Native American screenwriters, showrunners, directors, actors, and crew members making film and TV. It is sponsored by the History Department and the Office of Multicultural Affairs.
Another effort to be enjoyed this month and beyond is a collection of books, art, podcasts, and other public resources for anyone interested in delving into the history of Indigenous peoples.
The National Indigenous Peoples Heritage Month Mini Collection includes materials from the Trinity, Wesleyan University, and Connecticut College libraries curated by members of Trinity's Library & Information Technology Services staff and the college's Indigenous Studies Working Group.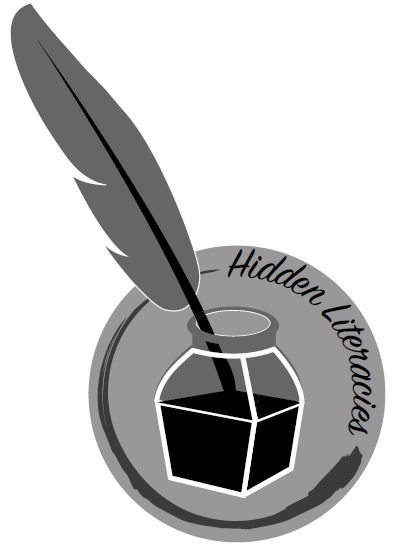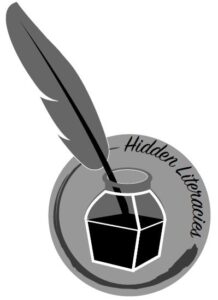 "As with many forms of history that we live with now, we have accumulated a lot of misinformation, and that's not productive for anybody," said Hilary E. Wyss, Allan K. Smith and Gwendolyn Miles Smith Professor of English and part of the team that curated the collection. "The more effectively you can get closer to a more accurate history, the more we can start to unpack where things have gotten complicated or confusing."
Wyss and Professor of English Christopher Hager also recently launched a project called Hidden Literacies, a digital anthology that explores texts by marginalized Americans, including many by Indigenous people. Seven of the 11 entries have to do with Indigenous writers or communities, according to Wyss. Read more about the Hidden Literacies project here.
Books and Courses
Among the resources featured in the National Indigenous Peoples Heritage Month Mini Collection are several books that Wyss includes in courses she teaches at Trinity. Wyss's recommendations include:
The Marrow Thieves, by Cherie Dimaline. "It speaks so powerfully about how history reproduces itself, and how legacies of the past are going to impact how we imagine the future," Wyss said. "It's a great read and it presents history in a really accessible way."
Dawnland Voices: An Anthology of Indigenous Writing from New England. The anthology includes many historical texts that go all the way to the present and offers a web resource for students, Wyss said.
Mother/Land, poetry by Cheryl Savageau
Medicine Trail: The Life and Lessons of Gladys Tantaquidgeon, a biography by Melissa Tantaquidgeon
Through an Indian's Looking-Glass: A Cultural Biography of William Apess, Pequot, by Drew Lopenzina
Our Beloved Kin: A New History of King Philip's War, by Lisa Brooks
"The Watkinson Library also has an extraordinary collection of Indigenous materials," Wyss added.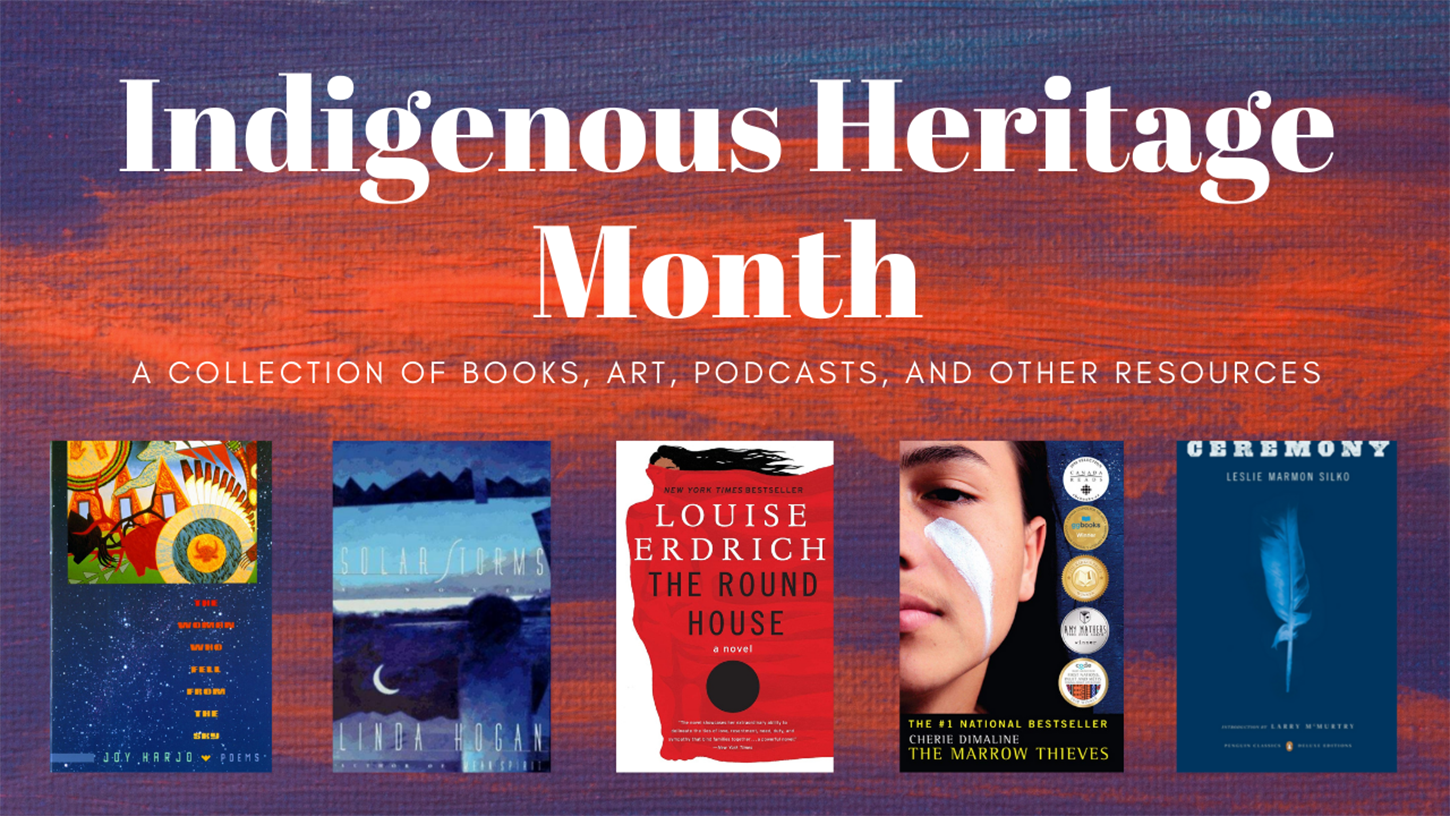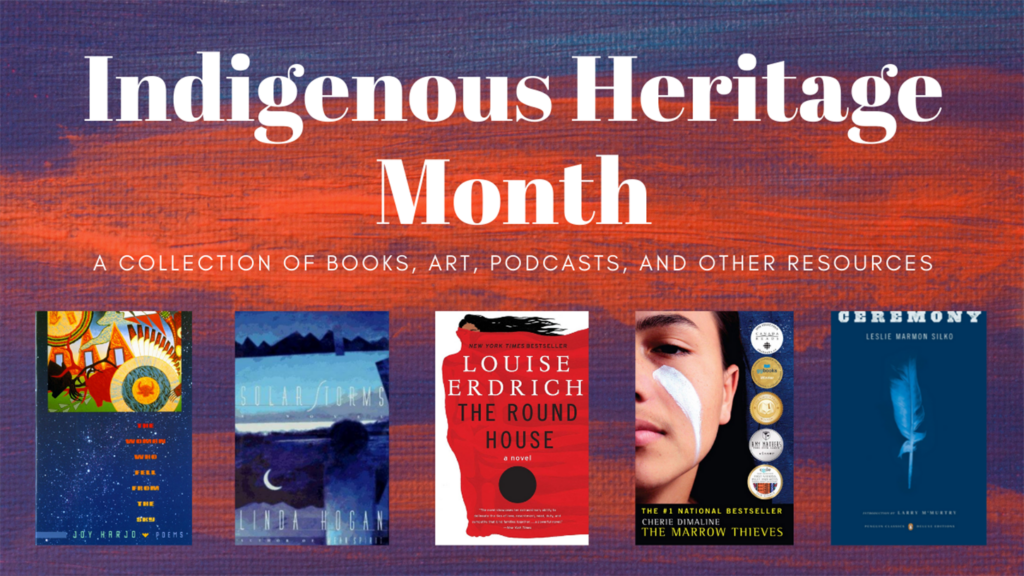 In addition to Wyss, the guide curators of the collection are: Yoli Bergstrom-Lynch, social justice and critical pedagogy librarian; Amanda J. Guzman, assistant professor of anthropology; Cait Kennedy, research, technology, and outreach librarian; Jeff Liszka, humanities librarian; Mary Mahoney, digital scholarship strategist; Mary McNeil, former Ann Plato Fellow in history; Juliet Nebolon, assistant professor of American studies; and Thomas M. Wickman, associate professor of history and American studies.
Wyss, Wickman, Guzman, Nebolon, Assistant Professor of Political Science Gabriel Salgado, and Assistant Professor of Language and Culture Studies and Human Rights Diana Aldrete are among the Trinity faculty members offering courses with connections to Indigenous studies.
In addition, Garth A. Myers, Paul E. Raether Distinguished Professor of Urban International Studies and director of the Center for Urban and Global Studies, conducted a Public Humanities Collaborative Project this summer with Max Norteman '23 and Isabelle Sayas '23 focusing on the history of the Suckiaug (Hartford) and Pyquaog (Wethersfield) in the period 1600-1671.
Any member of the Trinity community interested in being a part of the work being done by Trinity's Indigenous Studies Working Group may contact [email protected] or [email protected].