Back to News
Trinity Alumna Jasmin Agosto '10 Named to Connecticut Magazine's '40 Under 40' List
Jasmin Agosto '10, an event organizer and producer in Hartford who continues to maintain strong ties to the Trinity community, is included on Connecticut Magazine's "40 Under 40" list for 2022. The list is the magazine's annual compilation of the most influential up-and-comers in Connecticut under the age of 40.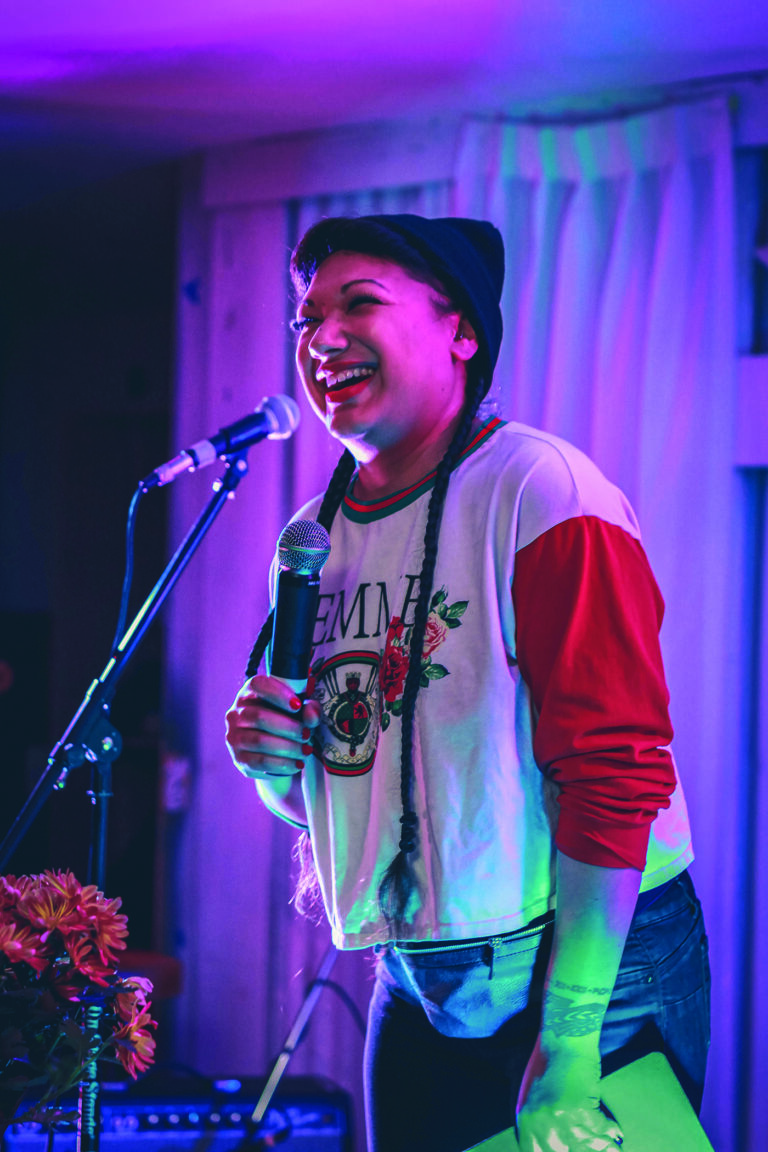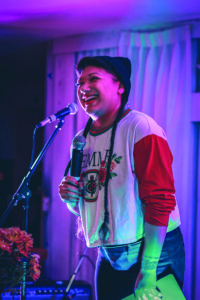 The magazine says, "Agosto has been organizing cultural events, festivals, and exhibitions since she was a teenager. Her company, SageSeeker Productions, was born of these efforts and her lifelong mission to build community through Black and POC-centered creative spaces and to ensure more artistic opportunities for these groups."
Through her position as education and community outreach manager at the Hartford History Center at the Hartford Public Library, Agosto develops creative and intergenerational programming. "My work is [meant] to introduce folks to each other, invite them to step into a creative collaboration process together, and make sure that they shine with the best lighting, sound, promotions, pay and supportive audience I can offer," she tells Connecticut Magazine. Read more in the "40 Under 40: The Class of 2022" list here.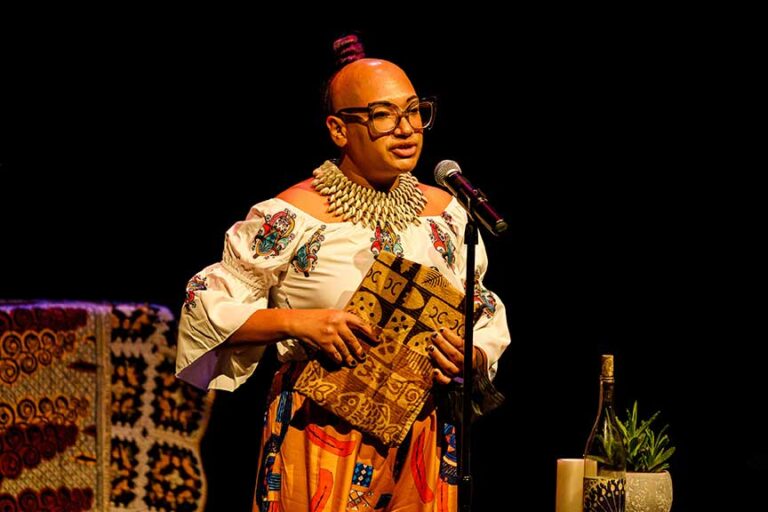 Agosto has been involved with Community Learning at Trinity for years, leading the "Performing Hartford" course and performance series with Assistant Professor of Theater and Dance Rebecca Pappas. The performance called "Coming Home," held at Trinity's Austin Arts Center during Homecoming Weekend of 2021, featured Trinity alumni artists Agosto, Kerry Kincy IDP'09, and Mixashawn Rozie IDP'12. The event was hosted and curated by Agosto.
The Trinity alumna said that it was when she attended the annual Trinity International Hip Hop Festival as a student that she felt excited about further connecting the Trinity community with the community of Hartford artists. "The Trinity Hip Hop Festival made me energized about what was possible about community gathering," said Agosto. "The arts, history, culture, and politics converging on campus became important for me as a student of color and gave me the skills and relationships I needed to have a career in producing and curating."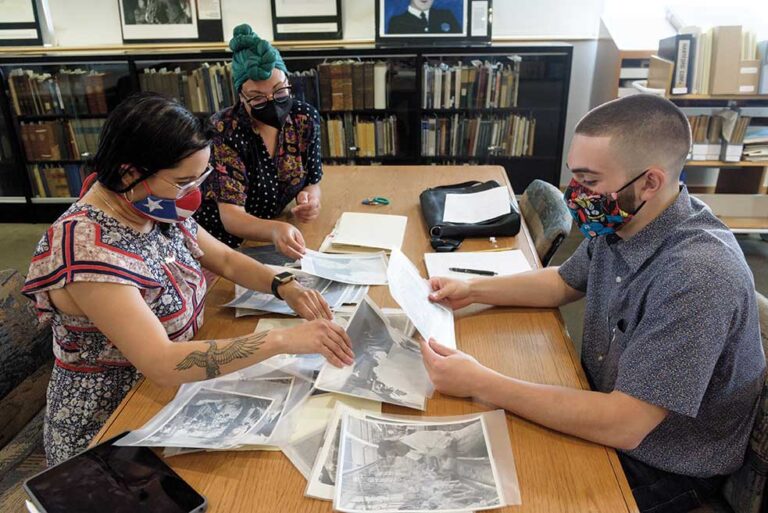 In addition, Agosto's work at the Hartford Public Library documenting the Latinx experience in Hartford has been part of the "Voces de la Migración" oral history project with Trinity's Public Humanities Collaborative and the Community Learning course, "Beyond Traditional: Contemporary Understandings of Puerto Rican Culture," with Assistant Professor of Anthropology Amanda Guzmán.
Agosto also was recognized recently as one of Trinity's "50 for the Next 50," an initiative to honor women who will have a lasting impact on the future of the college. This list was part of Women at the Summit, the commemoration of the 50th anniversary of coeducation at Trinity.
Follow Agosto @sageseeker0 on Instagram and SageSeeker Productions on Facebook.