Back to News
Maria Warns '19 Awarded Fulbright U.S. Student ETA to Russia
Academics
posted
by Kathy Andrews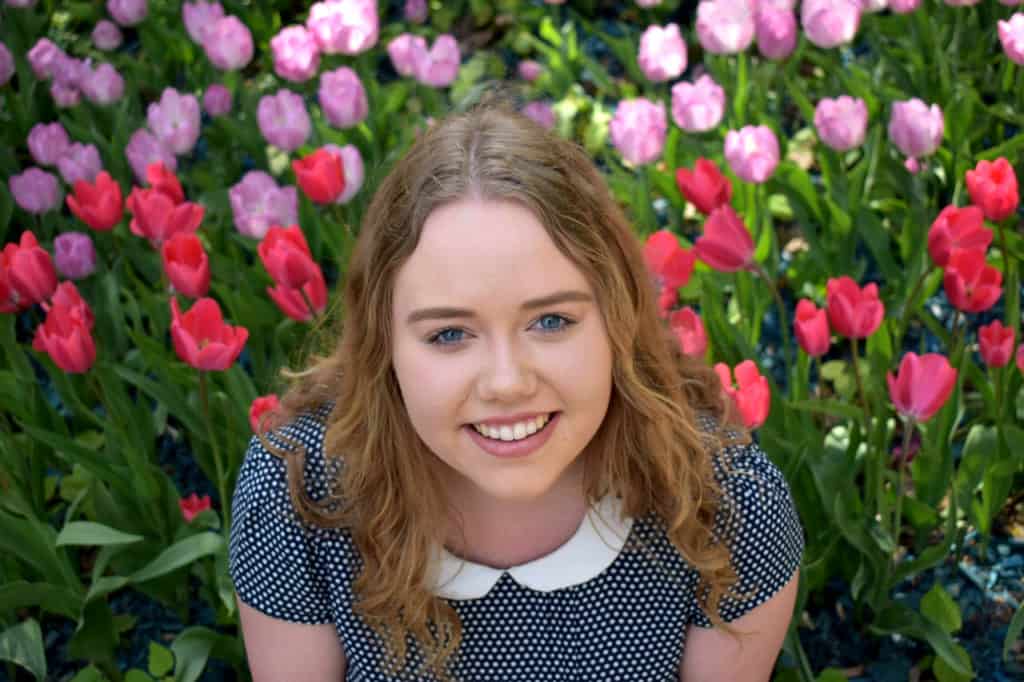 Hartford, Connecticut, May 16, 2019 – Trinity College senior Maria Warns '19 has been awarded a Fulbright English Teaching Assistantship (ETA) to Russia, where she'll be assigned to Tomsk State University of Architecture and Building in Western Siberia. The ETA program places Fulbright grant recipients in classrooms in foreign countries to provide assistance to the local English teachers. ETAs help teach the English language while serving as cultural ambassadors for the United States.
A Presidential Scholar, Warns will graduate on May 19 with majors in both mathematics and urban studies. She also will complete two minors, in Russian language and models and data.
When she first traveled cross-country to attend Trinity, Warns had already had many experiences with cultural diversity in her home state of Washington. Her school district is home to two Native American reservations, and most of her primary schooling was on the Port Madison Indian Reservation in Suquamish. In her hometown of Poulsbo, known as "Little Norway," she danced for 10 years with Leikarringen, an award-winning folk-dancing troupe. And, because her mother is originally from Siberia, Warns grew up speaking both Russian and English at home.
"Throughout my life," said Warns, "I have tried to build bridges linking the people and cultures where I live and then help others cross those bridges."
According to Anne Lundberg, director of fellowships and campus adviser for the U.S. Student Fulbright program, Warns's demonstrated ability as a bridge builder made her an outstanding Fulbright candidate. "She wishes to promote better mutual understanding between Russians and Americans at a critical historical moment in their diplomatic history," Lundberg said. "Her fluency in Russian, positive teaching experiences, and knowledge of Russian culture will contribute to her effectiveness in an exquisitely complex environment."
Warns spent a semester of her junior year studying with the Math in Moscow program. Already familiar with both Russian language and culture—she had visited Russia previously with her mother—Warns helped other students in the program get acclimated in Moscow. "I led my peers around a city I had only visited a few times and found that I was dismantling societal stereotypes and acting as a translator for grocery shopping and cultural customs," she said.
She also created a bridge to connect with young Hartford residents during three of her semesters at Trinity, serving as a program assistant in the downtown YMCA's performing arts and education program, Footlights. Working with underserved youth ages 5 to 17, Warns helped them to discover their talents in a safe and fun environment. "My primary role was to mentor and tutor my students, who were often navigating difficult times in school or at home," she said. "This experience burst my 'college bubble' and enhanced my understanding of Hartford," said Warns.
On campus, Warns was a tutor at Trinity's Aetna Quantitative Center, providing support for fellow students enrolled in calculus, statistics, algebra, and math-related courses. Additionally, she served as a teaching assistant with the Art History Program, providing individual help and group study sessions to students of architecture history.
"As a Fulbright ETA, I am eager to represent the vibrant and diverse culture of America while helping Russian students master the English language," said Warns. "I also hope to promote greater understanding in the U.S. of Russia's rich and varied cultural landscape and history."
In addition to her teaching duties as an ETA, Warns intends to study the post-Soviet and post-socialist development of Russian cities, conducting interviews and archival research. Following her Fulbright year, she plans to enroll at Northwestern University to pursue a Ph.D. in applied mathematics.
Garth Myers, Paul E. Raether Distinguished Professor of Urban International Studies, said, "Maria has a range of abilities we rarely see even with the best undergraduates: she is a brilliant mathematician, a keen analyst of urban development, and a scholar of Russian literature and culture. I'm excited that she has earned a Fulbright and will be going to graduate school after that. I hope she can find the means to integrate her math, Russian, and urban studies expertise in her future career because that is a special and unique combination of skills."
Professor of Fine Arts Kathleen Curran said, "Maria was a student in my first-year seminar, "City as Built Environment," and later took a number of my classes and served as a teaching assistant. I thought I had a grasp of her many talents. But as I learn about her real-life experiences and her academic accomplishments in totality, I am in utter awe of this truly inspiring young woman."
Two other members of the Trinity College Class of 2019 have been awarded 2019–20 U.S. Student Fulbright English Teaching Assistantships: Elizabeth Patino '19 for Mexico and Mariyann Soulemane '19 for Malaysia. Additionally, recent graduate Mya Peters '18 has been awarded a 2019–20 U.S. Student Fulbright ETA for Thailand.
The Fulbright U.S. Student Program is the largest U.S. exchange program offering opportunities for students and young professionals to undertake international graduate study, advanced research, university teaching, and primary and secondary school teaching worldwide. The program currently awards approximately 1,900 grants annually in all fields of study and operates in more than 140 countries worldwide.