View a sampling of recent honors projects below.

Senior Honors Projects are independent research or community-based projects typically performed in the senior year (although students often begin their research earlier than that).
Master's Thesis projects are performed in a fifth year after the Bachelor of Science degree is received for students accepted into the Neuroscience BS/MA program.
To view the poster presentations of these projects, visit our Brain Blog here.
Senior Honors Projects
Spring 2023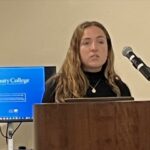 Aprille Gangi '23
Contributions of Objective Versus Subjective Cognition to Illness Intrusiveness in Multiple Sclerosis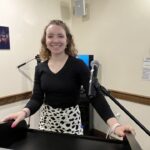 Stephanie Garvis '23
Retrospectively Acquired Scripted Modified Rankin Scale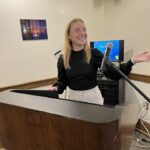 Sydney Hall '23
The Effects of Cognitive Rehabilitation on Restoring Prospective Memory in Patients with Traumatic Brain Injury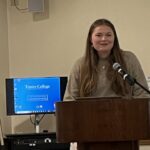 Anastasia Hanifin '23
Investigating the Effects of Early Stress on Neotropical Red-Eyed Treefrog Weight and Mortality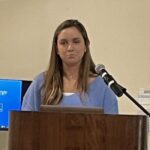 Julianna Kennedy '23
Investigating Lateralized Asymmetry as a Potential Link Between Adverse Childhood Experiences and Alzheimer's Disease Using Human Brain MRI Data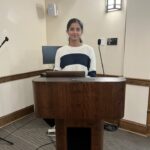 Sarah Mathew '23
The Role of Brain Estrogen Receptor Activation in Motivation for Cocaine in Pregnant Sprague-Dawley Rats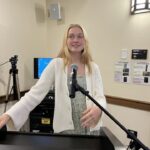 Berit Schuveiller '23
The Cognitive Rehabilitation of Prospective Memory in Individuals with Traumatic Brain Injury (TBI)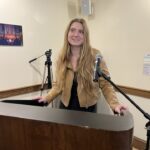 Skyler Simpkins '23
Investigating the Link Between Domestic Violence and Traumatic Brain Injury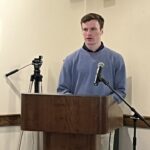 Ryan Werner '23
The Effect of Rehabilitation of Cognitive and Prospective Memory Impairment for Individuals that Suffer from Acquired Brain Injury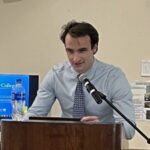 Nicholas Zacharewski '23
Using a Health Corps Force to Reduce Disparities Following Discharge from an Urban Stroke Center
Spring 2022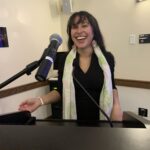 Episodic future thought in Spanish-English bilingual Hispanics/Latinos
Alicia Camuy '22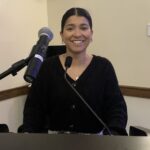 Cognitive and emotional functioning in women who have experienced traumatic brain injury as a result of domestic or intimate partner violence
Jocelyn Moran '22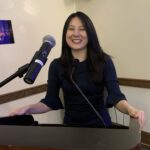 Characterizing Prospective Memory Errors and their Neuropsychological Correlations in Persons with MS
Caitlyn Nguyen '22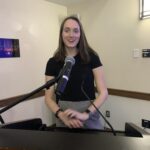 Effect of the ketogenic diet and estrous cycling on inflammatory pain in female mice
Allison Wells '22
Spring 2021
Jack Albanese '21
Learned but not distracting: low-value stimuli and value-driven attentional capture.
Gabby Christensen '21
Resources available to immigrant survivors of domestic violence
Andrew Frankini '21
Effects of nutritional supplementation on insect muscle growth and electrophysical properties in Acheta domesticus
Jeffrey Sagun '21
COVID Creativity: Creating a Global Academic Initiative During the Pandemic
Spring 2020
Kimber Boekell '20
Effects of a ketogenic diet on tactile sensitivity and nociception across the estrous cycle in female rats.
Emma England '20
Amino acid sensing ability by the mechanistic target of rapamycin in oligodendrocytes.
Madison Guay '20
Sex differences in restricted and repetitive behaviors and interests in children with ASD.
Anna Hackett '20
Trinity return-to-learning post-concussion protocol assessment.
Meg Huston '20
A ketogenic diet impairs conditioned place preference for cocaine in Sprague-Dawley rats.
Katie Lazur '20
The expression of mTOR and Trib3 in oligodendrocyte lineage cells.
Brielle McDonald
Electrophysiologic Response to Classical Music in Instrumentalists, Vocalists and Non-musicians.
Isabella Sturdevant '20
The effects of a ketogenic diet on acute inflammatory pain in mice.
Ross Sawka '20
The effect of acute stress on time based prospective memory.
Spring 2019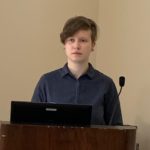 Neurological discrepancies between bipolar disorder, schizophrenia, and schizoaffective disorder
Nat Bush '19
Manipulation of conscious awareness using continuous flash suppression and virtual reality
Patricia Gaitan '19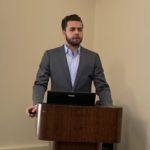 Development of an intrahippocampal kindling model of epilepsy
Carter Jones '19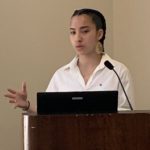 Measuring the effects of acculturation in different types of memory in Spanish speakers
Student: Laura Cadavid '19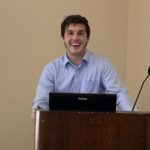 Electroencephalogram as a diagnostic tool in acquired brain injury
Michael Zarra '19
Master's Thesis Projects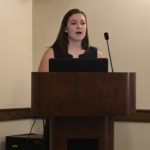 Cognitive Rehabilitation Of Prospective Memory Deficits After Acquired Brain Injury: Cognitive, Behavioral, And Physiological Measures
Meaghan Race '18 MA '19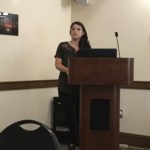 Psychometric Properties of the Montreal Cognitive Assessment Across Pediatric Settings
Lori Berger '18 MA '19