Back to News
Archana Adhikari '22 Helps Nepalese High School Students 'Fly Beyond the Horizon'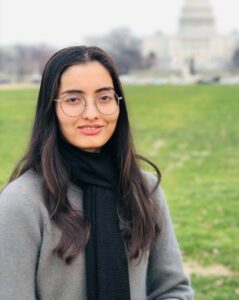 Trinity College senior Archana Adhikari dreams for Nepalese students to be able to 'Fly Beyond the Horizon.' Adhikari applied for a CUGS summer grant to create a website hub for Nepalese high school students applying to college in the U.S. Adhikari, from Nepal herself, experienced the many barriers that high school students in Nepal come across in the college application process. From this experience, and her strong determination to improve education and socioeconomic conditions in her community, Adhikari designed the Fly Beyond the Horizon project to create a solution to the inaccessibility of resources for the college application process.
Three years ago, sixty-one Nepalese students were granted full scholarships to the University of Texas at Tyler. Adhikari was one of these students. The scholarships were suddenly revoked due to a miscalculation of funds by the college. Pro-bono guidance counselors from outside Nepal stepped in to help the students, but the students still struggled with a lack of help from faculty and staff at their high schools, who lacked the tools and resources to help the students through the college application process. Afterward, Adhikari was in touch with other students involved in the incident through social media so they could help each other through the difficult process and answer each other's questions. This series of events is what ultimately inspired Adhikari's project. "In such a situation, many youth are seeking international education for their higher studies with a hope of becoming capable of bringing differences in the country, being the leader, and being the change maker," says Adhikari. "This project is to help those ambitious Nepalese youth to achieve their higher education dreams so as to attain sustainable peace in Nepal."
Over this past summer Adhikari started this project with the help of a Tanaka grant through CUGS. Her idea was to create an online platform to "provide comprehensive information, guidance and counseling, and a networking community to Nepalese students aspiring to achieve international education after their high school." The three main purposes of the digital platform are to provide: learning materials for major standardized tests such as SAT, TOEFL, etc, accurate information and guidance about the application process, and a network for Nepalese high school students to connect with pro bono mentors, who are senior students who have gone through the application process. This was to solve a major gap, as there are no college guidance counselors in high schools in Nepal.
She started by laying out a design plan and timeline for the website features and app development with her brother at home in Nepal, Sudip Adhikari. Sudip is a senior majoring in Electronics and Communication Engineering at IOE Purwanchal campus at Tribhuwan University in Nepal. The whole project was coordinated virtually amidst COVID-19, while Adhikari was at Trinity's campus in Connecticut, USA, while her brother was working from Nepal. They also gathered students in Nepal to help with programming, design, and development. Together they built a website and an app from scratch using Mern Stack, Mono DB, React and Node js, express, and JAVA. Her brother headed programming with other students, while she looked over the necessary features and design of the website to match her solution-making vision. 
The website, Maadhyams, is now live and has 120 users including mentors and students applying to college in the United States. Maadhyams translates from Nepali to English, symbolizing how the platform acts as a medium between high school students and seniors and acts as a powerful resource partnership. Impressively, within the first 48 hours of the platform launch, 50 students and mentors registered. They anticipate this number to grow to 400-500 by the end of this Fall, as they plan to start counseling sessions and advertising the site. The website platform is also now available as an android app, and they plan to expand to iOS. 
Here is also a video explaining the features of the platform.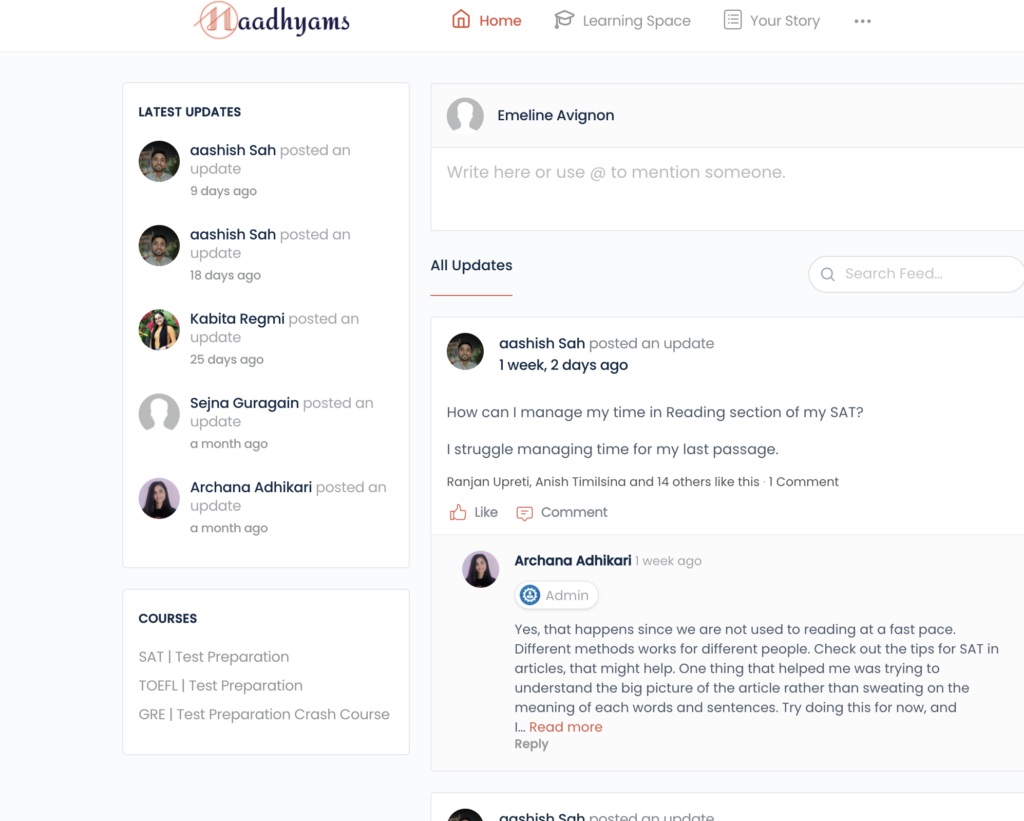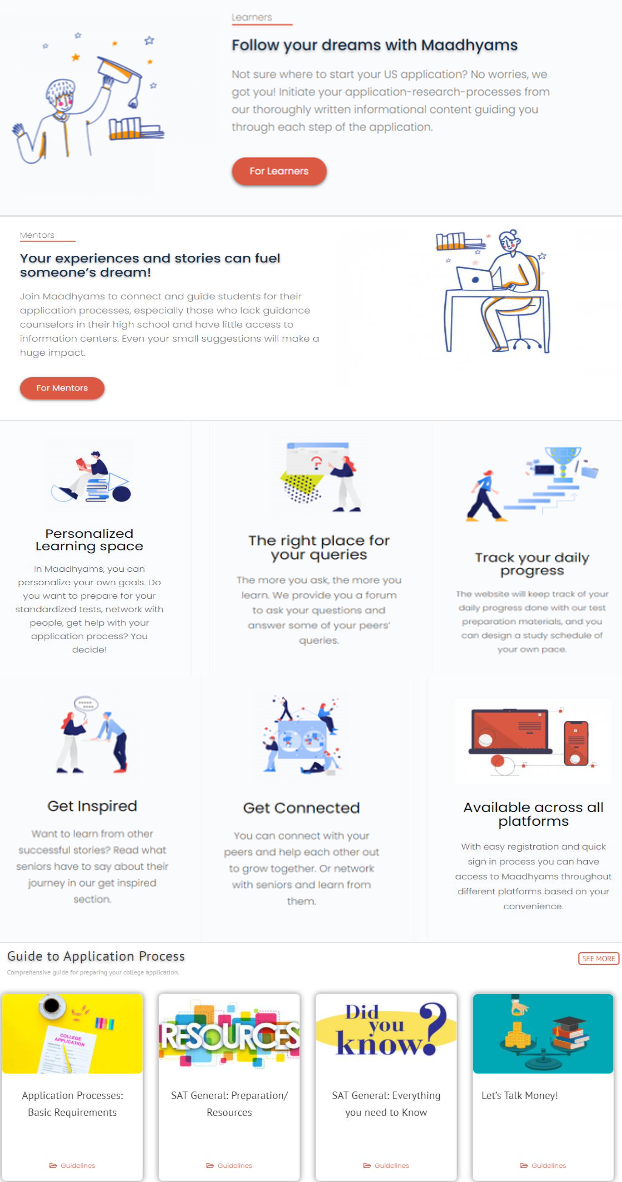 Archana Adhikari plans to continue working on the website, guided by the problem that "Kathmandu is the capital city of Nepal, and our education system is centralized in Kathmandu. There are guidance counselors and resources needed to apply to colleges in the States in very few advanced colleges of Kathmandu. So, making necessary information available online helps students from any part of Nepal to access it." She will continue her efforts to contribute to decentralizing the resources Nepalese students need. She sees the "website developing as a community for the aspiring Nepalese students to connect and support each other in the journey of their higher education." Archana is hopeful for students from Nepal to reach their full potential through resources such as Maadhyams, so they can continue to "aspire to expand their horizon of knowledge, and 'Fly Beyond the Horizon.'"