Dr. Randolph M. Lee is Director of the Counseling and Wellness Center, Ms. Maryam Redman, Ms. Haben Abraham, Ms. Jessica Wilde, and Ms. Nelis Bidó-Jiménez are licensed clinical social workers. Dr. Elliott Lacki is a licensed psychologist. According to both Trinity College policy and federal and state law, all information and material gathered by the staff of the Center is available only to the Counseling and Wellness Center staff. Except in the case of clear and imminent danger, no information will be transmitted to anyone inside or outside the College without the written consent of the student.
We also have a psychiatric APRN available in the Center, Eliza Hedegaard, APRN, for medication consultation for students who are in therapy with one of the members of the staff. She is available on referral from a member of the Center staff.  Appointments may be made by calling the Center (860-297-2415).
Counseling and Wellness Center Staff 2022-2023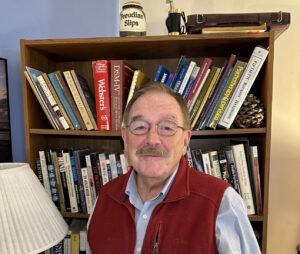 Randolph M. Lee, Ph.D. (he/him)-Randy has been in the Counseling and Wellness Center for fifty-four years, serving as Director for twenty-two years. He graduated from Trinity and received his Ph.D. in clinical psychology from the University of Massachusetts. He teaches courses in the Psychology Department in Psychotherapy, and Mind/Body and the Concept of Mindfulness, and serves as an academic advisor and thesis adviser to psychology majors working in his areas of interest. He also serves as assistant coach, faculty liaison, and sport psychologist for the Trinity women's squash team, ranked in the top three in the nation virtually every year. He is certified in meditation and psychotherapy by the Institute for Meditation and Psychotherapy and gives workshops in mindfulness and meditation. His labradoodle, Cody, is training to be a certified therapy dog!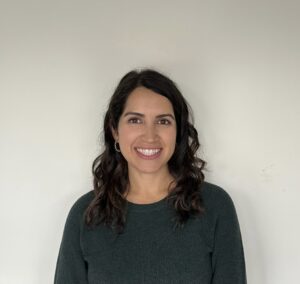 Maryam Redman, LCSW, Clinical Social Worker (she/her)-Maryam joined the Counseling and Wellness Center in 2019. She received her B.A. from Gettysburg College and her MSSW from Columbia University's School of Social Work. Maryam has a particular clinical interest in grief and loss, anxiety/stress management, and interpersonal relationships. In her free time Maryam enjoys reading, being outside, and spending time with family.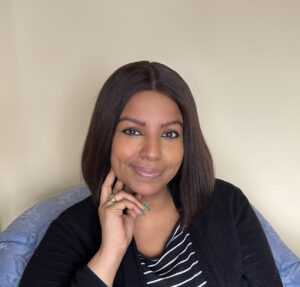 Haben Maria Abraham, LCSW, Clinical Social Worker (she/They)– In Haben's office, students are treated as experts in their own lives. Her areas of interest are mindfulness, grounding techniques and healing intergenerational trauma. Additionally, she specializes in treating anxiety and depression. Haben earned her bachelor's from Trinity College and is a graduate of the School of Social Work at Columbia University, where she earned her Master's in 2012.
In addition to clinical practice, Haben partners with organizations ranging from colleges to corporations to facilitate workshops centered on Wellness, Diversity, Equity and Inclusion. Haben helps her partners take trauma informed approaches to their work.  They enjoy quality time with family and friends, traveling and creating art.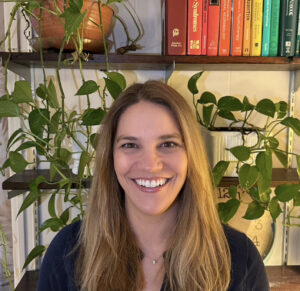 Jessica Wilde, LCSW, Clinical Social Worker (she/her) – Joined the Counseling and Wellness Center in 2022. She received her B.A. from Skidmore College and her MSW from Smith College School for Social Work. Working with emerging adults has been a career long focus with particular interest in interpersonal relationships, stress management, anxiety and development of self. Outside of work she enjoys taking long walks, especially on the beach, attending live theater and sport events and baking.
Nelis Bidó-Jiménez, LCSW, Clinical Social Worker (she, her) – Nelis joined the Counseling and Wellness Center in 2022. Nelis holds a B.A. from Rutgers University and received her Master in Social Work degree from the University of Saint Joseph. She is bilingual, Spanish speaking, with experience in providing mental health services across the lifespan in a variety of clinical settings. Nelis takes a humanistic, culturally sensitive, relational approach to treatment. She has interests in assisting student's growth in many areas including self-confidence, peer relations, emotion regulation, assertiveness/coping skills and managing anxiety and depression. Nelis enjoys going for walks, comedy shows, cinema, dancing, and learning about cultures with her family through traveling and the arts.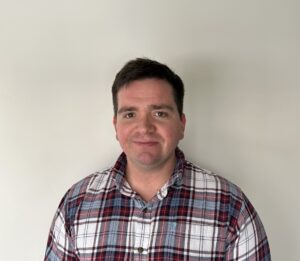 Elliott Lacki, Psy.D., Licensed Psychologist (he/him) – Elliott joined the Counseling and Wellness Center in February 2023.  He received his B.A. in psychology from American University in Washington, D.C. and his Master's degree and Doctor of Psychology (Psy.D.) degree in clinical psychology from the American School of Professional Psychology at Argosy University, Washington, DC.  Elliott has experience working with children, adolescents, and adults in inpatient and outpatient settings.  His clinical interests include health psychology, client-centered therapy, mindfulness, and incorporating exercise/physical movement into the psychotherapeutic process.  In his free time, Elliott enjoys biking, kayaking, weightlifting, following the Boston Red Sox, and spending time with friends and family.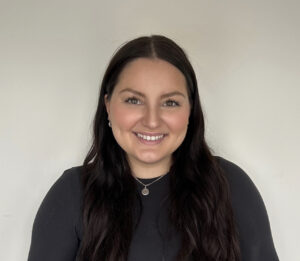 Elif Abedin, Office Manager (she/her) – Elif joined the counseling center in 2022. Outside of the office, she enjoys makeup, spending time with loved ones, and playing tennis.