President Joanne Berger-Sweeney
Joanne Berger-Sweeney is the first woman, first African American, and first neuroscientist to become Trinity president.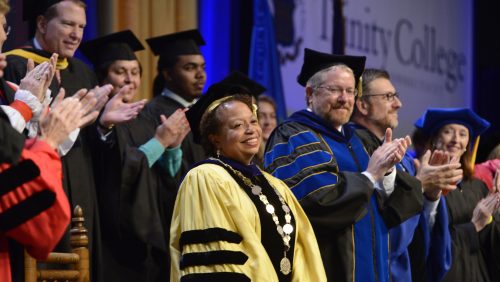 Joanne Berger-Sweeney, an accomplished neuroscientist and experienced leader in higher education, was inaugurated as the 22nd president of Trinity College on October 26, 2014.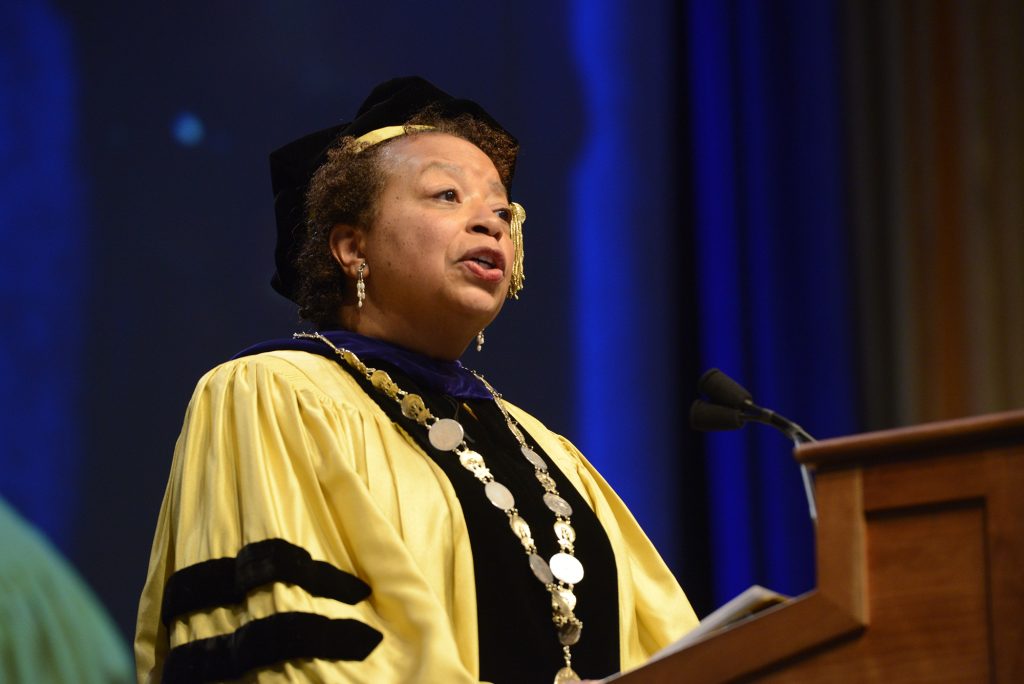 The first African American and the first woman to serve as president of the college since it was founded in 1823, Berger-Sweeney is a champion of a liberal arts education, improving campus equity and diversity, fostering community and global engagement, caring for the College's proud alumni, and preparing students to lead bold and transformative lives.
To read an interview with Berger-Sweeney from the Fall 2014 edition of The Trinity Reporter, click here.
Read more about her inauguration ceremony here.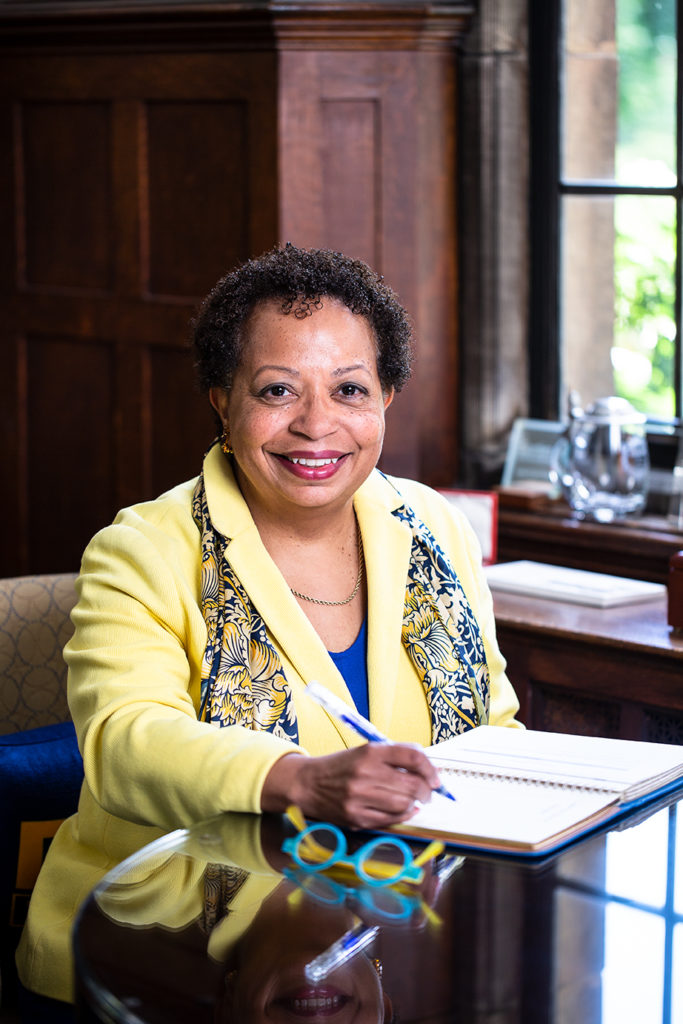 In 2017, Berger-Sweeney announced the completion of Trinity's ambitious strategic plan, Summit, created through an inclusive, multiyear planning process as the college prepares to celebrate its bicentennial in 2023. A cornerstone of the strategic plan is attracting and enrolling strong students and meeting those students with outstanding experiences. Berger-Sweeney has overseen several student-centered initiatives, including the creation of the Bantam Network mentoring program for first-year students and the Career and Life Design Center, and the introduction of Trinity Plus, an innovative liberal arts curriculum for the 21st century. She has strengthened the College's relationship with the dynamic capital city that is its home by expanding Trinity's campus footprint into downtown Hartford, establishing an innovation center and the Liberal Arts Action Lab, part of the Center for Hartford Engagement and Research, and launching an exclusive liberal arts partnership with the global technology firm Infosys.
In addition to approving the College's first sustainability coordinator, Berger-Sweeney has led the oversight of construction, renovation, and infrastructure improvements, including new athletic fields and the creation of the Crescent Center for Arts and Neuroscience and the Gruss Music Center.
Under Berger-Sweeney's leadership, the college has increased by 50 percent financial aid for undergraduate students, enriching the socioeconomic, racial, and international diversity of the student body. Student retention rates (91 percent) have increased, as have postgraduation career outcome success rates, with 97 percent of the Class of 2021 employed, in graduate school, or engaged in full-time military or public service within six months of graduating. Since implementing a Special Opportunity Hiring initiative and staff hiring initiative, the college has increased substantially the number of tenure-track faculty and staff of color.
Since Berger-Sweeney's arrival, Trinity has seen notable markers of financial success, including a string of balanced operating budgets, an endowment that has nearly doubled, and the launch of the largest fundraising campaign in the College's history, now more than halfway to its ambitious $500M goal.
Read more about her background and accomplishments here.