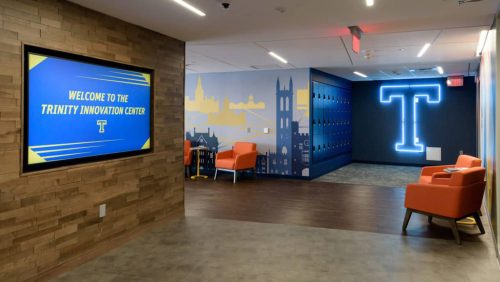 In 2018, Trinity announced a pathbreaking partnership with Infosys, the global technology consulting firm with an innovation hub in Hartford—one of four in the United States. President Joanne Berger-Sweeney said that the vision behind this multiyear initiative is to leverage a liberal arts education in creating the future of work and of digital technology in particular.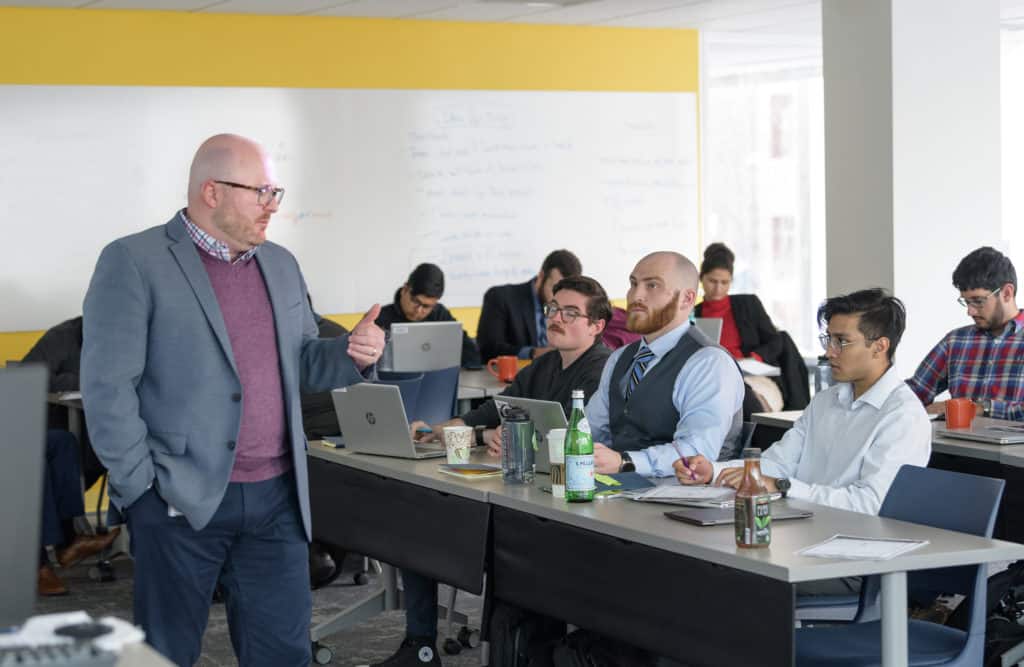 "This partnership positions Trinity at the forefront of higher education, and I am confident it will lead to exceptional opportunities for our students, faculty, and staff," Berger-Sweeney said. "We expect immediate and long-term benefits from this endeavor. Infosys will hire Trinity graduates and develop internships for them, and the partnership will support research and applied learning opportunities for our students and faculty, including those in the Computer Science Department. More broadly, this innovative relationship promises to differentiate us among liberal arts colleges, to create new revenue streams, and to showcase our accomplished alumni. In a rapidly changing world, we will provide Trinity students with unique advantages, complementing their core liberal arts education with technological skills and applied learning."
Initiatives relating to the partnership were among the first programs held in the College's new downtown space at One Constitution Plaza, across the plaza from the Liberal Arts Action Lab.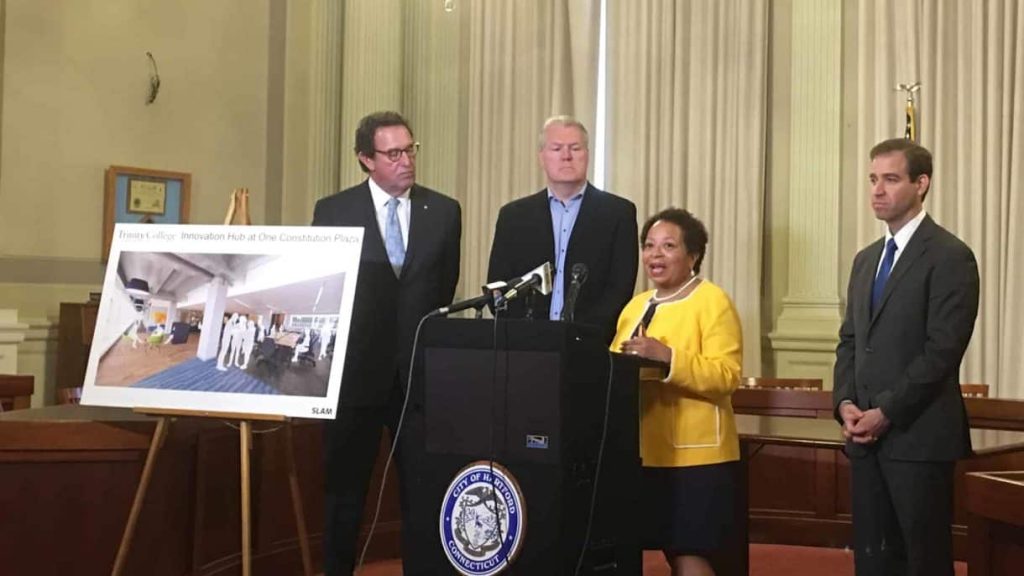 In 2019, Trinity became a founding partner of the Digital Health CT MedTech Accelerator launched in Hartford by Startupbootcamp, designed specifically to rapidly scale healthcare-focused technology startups. The accelerator was established to attract new talent and technology to Hartford, and provides entrepreneurs with the support, resources, and industry and investor connections they need to help grow their business. The program includes a special emphasis on digital health.
Berger-Sweeney said, "We are proud to be hosting the digital health accelerator in Trinity's new space at One Constitution Plaza, which will also house our key partnership with Infosys, serving as a hub for innovation and entrepreneurship for our students, faculty, and alumni—and a model of institutions of higher education partnering with the private and public sector for the public good."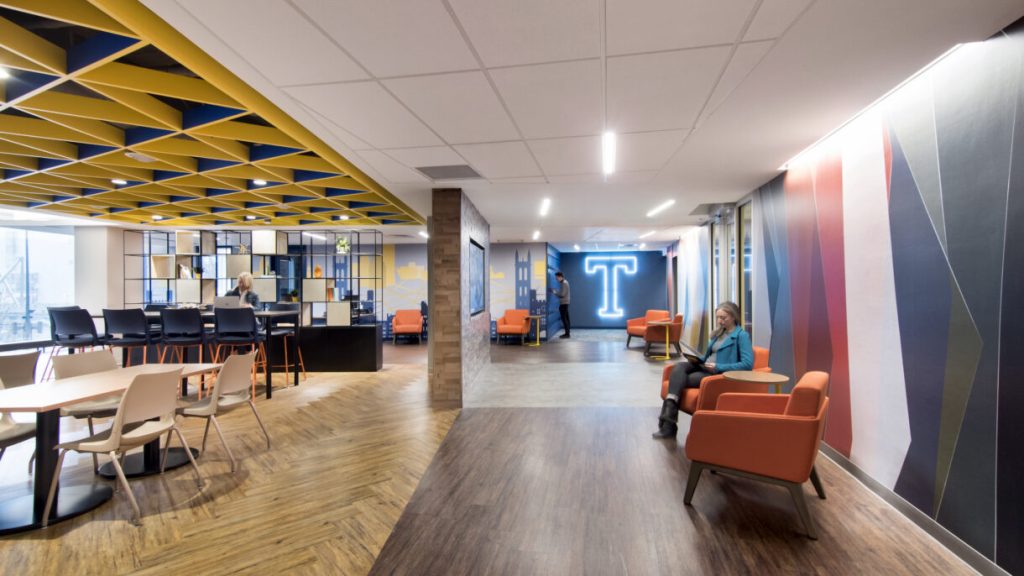 In 2020, the College opened the 13,000-square-foot Trinity Innovation Center in downtown Hartford as a space for boundary-crossing collaborations and creativity. The Innovation Center—located on the third floor of One Constitution Plaza—houses Trinity's partnership with Infosys; the Digital Health CT accelerator led by Startupbootcamp; and new innovation and entrepreneurship programming for students. The center was made possible by a $2.5 million grant from the State of Connecticut and was designed by SLAM Collaborative.
The Innovation Center also hosts Trinity Tech-Edge: Technology and Innovation Summer Program, designed for liberal arts students to acquire core skills in technology and business innovation, embrace disruption, and learn to thrive in the virtual workplace.