The 578 students in Trinity College's Class of 2024 have already shown their resilience in the face of extraordinary times, many of them having had the end of their high school careers and summers disrupted by the COVID-19 pandemic. This year, instead of arriving in a single day and celebrating together at the President's Convocation, first-year students moved in over several days from locations near and far, their arrivals scheduled carefully to keep density low and manage on-campus testing and state-mandated quarantines.
The vast majority of first-years, approximately 500 students, along with 17 transfer students, have joined the campus community this fall, while another 44 are studying virtually. Twenty-two are taking part in a program in Shanghai, China, offered through Trinity's partnership at Fudan University.

"We are overjoyed to welcome all of our new students and their families," said Trinity College President Joanne Berger-Sweeney. "This year has been especially trying, but we are hopeful that this new academic year will be filled with renewed energy and enthusiasm for great experiences to come. I am proud to welcome them to campus and look forward to seeing them lead the charge to greatness."
The Class of 2024 at a Glance:
49 percent men and 51 percent women
15 percent international students; with the arrival of this class, 71 countries are now represented in the overall student body
16 percent first-generation students (who would be the first in their families to earn a four-year college degree)
22 percent domestic students of color
Includes students from 35 U.S. States and the District of Columbia
86 students from Connecticut
Scholars include 16 Presidential Scholars, 16 Davis United World College Scholars, 42 1823 Scholars, and nine Posse Scholars
45 percent of the students in the class are at the top of Trinity's academic rating scale
Drawn from an applicant pool of 5,951 this year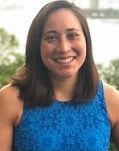 Dean of Admission Adrienne Oddi described the strength and perseverance of the Class of 2024. She said many of the students stepped up as caregivers and found jobs to help their families, even as they continued to push forward academically at the conclusion of their high school careers.
"This group is among the best cohorts we have had at Trinity," said Oddi. "They are capable of doing extraordinary things during extraordinary times. They are creators and innovators."
She said the students put together virtual proms, reimagined high school graduation ceremonies, and figured out ways to build community online to support themselves and their families despite frequent and rapid change.
"I know that they will do amazing things in the classroom, on the stage and fields, in their groups, and of course, in the city of Hartford," said Oddi.
The President's Convocation marked the official beginning of the 197th academic year at Trinity College. To practice social gathering guidelines offered by the Centers for Disease Control and Prevention, the presentation was held remotely. Watch the video below to see Berger-Sweeney, Oddi, and others welcome the new class and the returning student body to Trinity.