Back to News
Vice President for College Advancement Discusses Trinity's Fundraising Campaign in Hartford Business Journal
Trinity in the News
posted
In the July 4 Hartford Business Journal article, "Massive Fundraising Campaigns Offer CT Colleges a Key Financial Lifeline," by Robert Storace, Trinity College Vice President for College Advancement Michael T. Casey discusses the success that the college has already seen in its current effort to raise $500 million.
"Casey said his college has raised $253 million as of mid-June, and is on pace to meet its $500 million goal by 2025," the article says. "Its largest previous campaign was $369 million, which closed in 2009."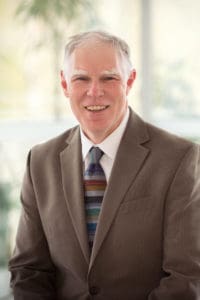 As the HBJ notes, money raised by college fundraising campaigns goes toward scholarships, financial aid, faculty, infrastructure, athletics, endowments, and even operating expenses, contributing to the overall financial health of a college.
The article says that Trinity "undertakes a coordinated effort to keep in touch with friends, supporters and alumni and will, on occasion, get a big boost from generous donors." These include a recent $10 million gift from the Borges family earmarked for financial aid needs and a recent gift of $5 million from Trustee Henry Mallari-D'Auria '83.
Read an excerpt of the HBJ article below, or click here to read the full article.
About 20%, or $100 million, of Trinity's current fundraising campaign will go toward financial aid, Casey said. An additional $100 million will go toward the college's core academic needs, while $80 million will support its annual $137.9 million operating budget, $65 million will go toward athletics, and $10 million will help renovate the college's landmark campus chapel.
"We have increased our financial aid programs by more than 50%," Casey said. "These campaigns allow us to open doors wider to students to come here irrespective of finance needs. We can accept an even broader array of students and give them the best possible learning experience and launch them in the best way possible."
Trinity has about 10,000 donors who give for different reasons, Casey said. While there are corporate partners and foundations that support the school financially, about 75% of giving is from alumni and parents, he said.
"Most give to give back and pay it forward," he said. "These are people who understand and value the mission of the college. Next year, we celebrate the 200th anniversary of the college and in those 200 years, Trinity has produced alums who have received Pulitzer Prizes, and others who have transformed industry and made a huge impact here and across the world."