Back to News
Marcuss Fellow Kendra Keelan '23 Analyzes Trinity's Community Engagement as Senior Thesis
Academics
posted
by Hannah Lorenzo '24
Kendra Keelan '23 recently completed her senior thesis as one of the first Trinity students to receive the Rosemary and Stan Marcuss '63 Fellowship for Research in Urban Studies. Her research project focuses on academic and institutional community engagement at Trinity College and nine other small, selective higher education liberal arts institutions.
The Marcuss Fellowship awards two Trinity students stipends of $4,000 each at the end of their junior year to conduct research as part of their senior honors theses. Though students do not have to be urban studies majors, their proposed research must have a clear urban focus and demonstrate the students' expertise in urban studies. The other recipient of the 2022-23 Marcuss Fellowship is Julius Benthin '23, who studied the HafenCity development in Hamburg, Germany.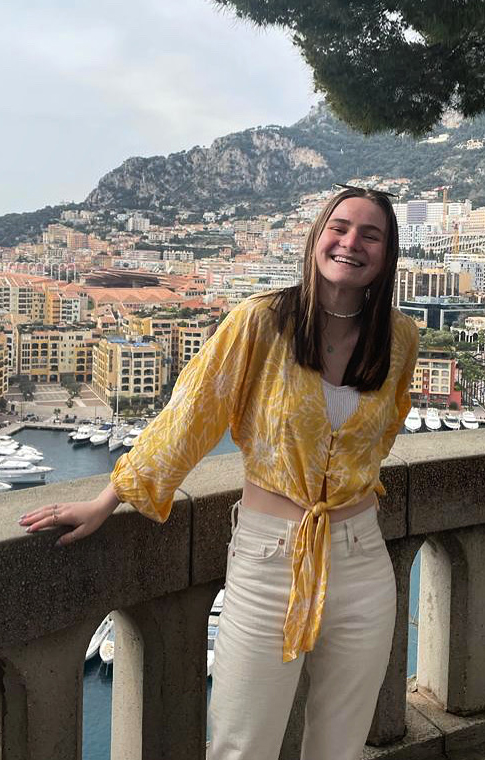 Keelan, a double-major in political science and urban studies from Sudbury, Massachusetts, said her academic interests in political science and international relations stem from her family and her high school education. With the support of her academic adviser, Paul E. Raether Distinguished Professor of Urban International Studies and Director of the Center for Urban and Global Studies Garth A. Myers, Keelan developed her interest in urban studies through the Cities Program Gateway and Center for Urban and Global Studies programs. Keelan said, "The Cities Program Gateway is the reason why I'm also an urban studies major. Professor Myers knew I had a passion for political science, so we forged this path through academic courses offered here, affording me the opportunity to do the double major."
Through the fellowship, Keelan studied the community engagement initiatives of Trinity and other higher education institutions and their impact on community partners and residents. "My personal goal of this research was to educate myself on where I go to school, and I've always been interested in community engagement," Keelan said. "A huge part of political science and urban studies is the city itself and understanding the social, political, and economic networks and patterns that come with cities. I wanted to understand Trinity's impact in all of that."
Keelan's research identified nine colleges in urban settings that share Trinity's commitment to community engaged learning. She analyzed their programs and spoke with 14 institutional representatives, identifying similar opportunities and challenges. One theme that emerged was the importance of considering neighbors' voices in higher education community engagement. To hear from neighbors, Keelan analyzed 13 interviews that the Center for Hartford Engagement and Research (CHER) conducted in 2021 with neighborhood leaders from the areas surrounding Trinity.
After studying community residents' experience with Trinity through the CHER interviews, Keelan made connections to Trinity's partnership with the Southside Institutions Neighborhood Alliance (SINA). Keelan said, "I conducted a joint interview with two SINA representatives in March, asking them the same questions that the neighbors were asked in 2021, including questions about their perceptions of Trinity, how they see neighbors interacting with Trinity, and what can be improved."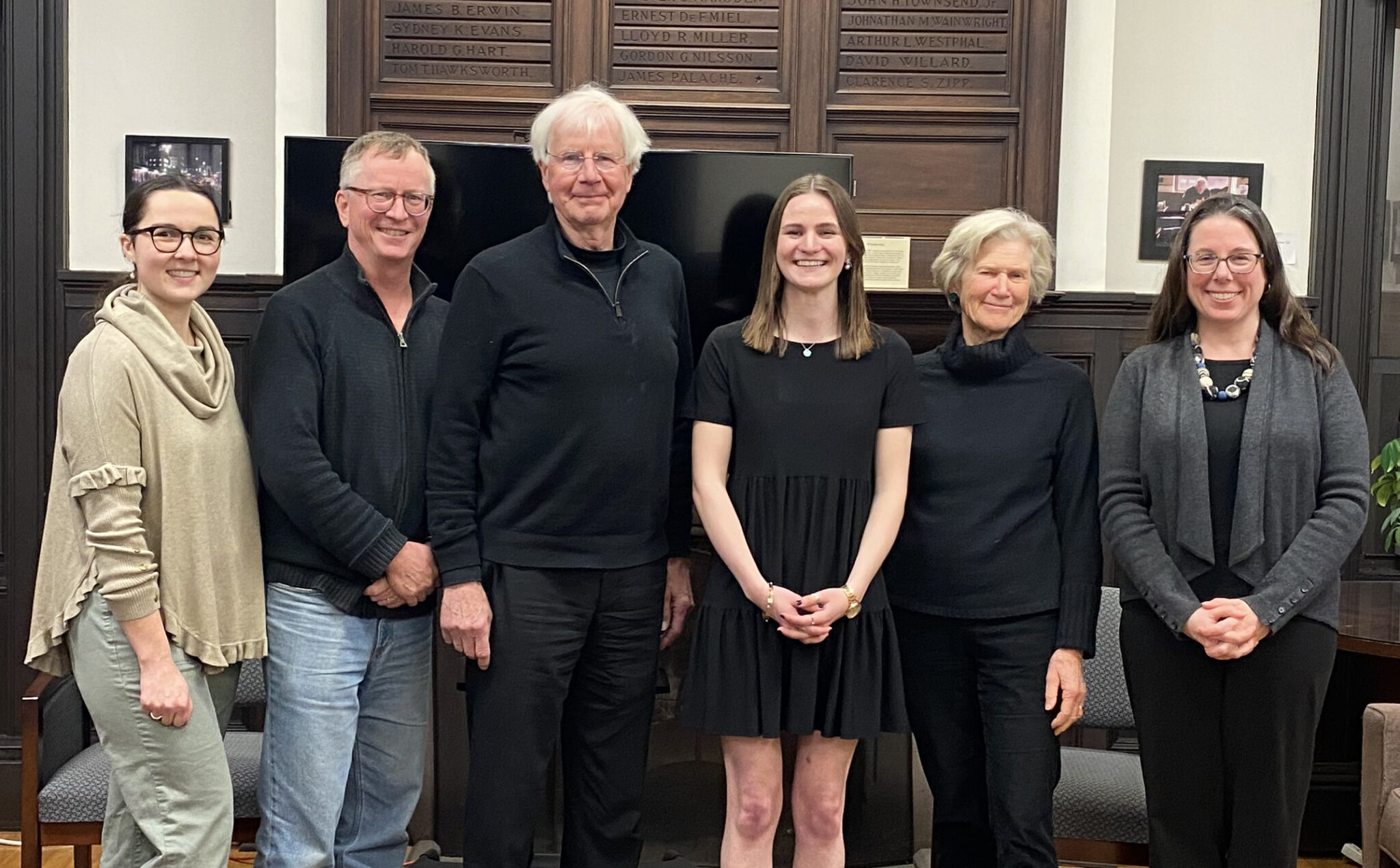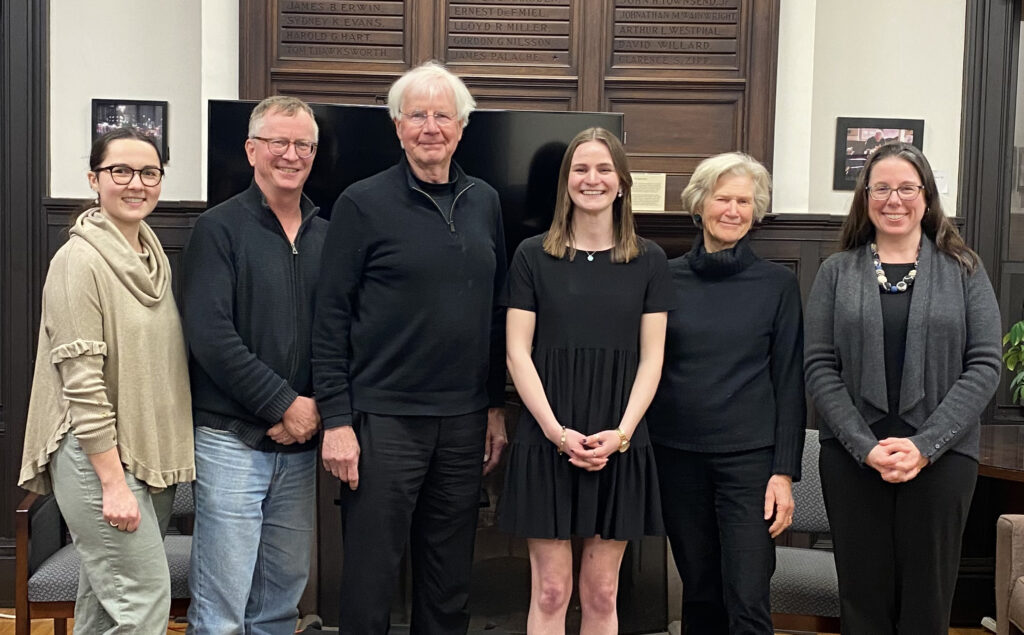 Keelan said that the main findings of her research could aid Trinity's evolving relationship with the Hartford community. Her research also relates to the insights of Paul E. Raether Distinguished Professor of American Studies Davarian L. Baldwin, author of In the Shadow of the Ivory Tower: How Universities are Plundering our Cities, with whom she took a class in the fall 2022 semester. "Across the higher education community engagement landscape, there's a disconnect between the community engagement office, which is academic community engagement, and institutional community engagement, in which institutions wield power in cities through undertaking hiring, real estate development, and policing," Keelan said. "Remedying this divide could benefit community engagement practices."
The research outcomes include Keelan's recommendations for higher education institutions in urban environments, as well as for Trinity's institutional community engagement. "My hope is that Trinity can learn from the study and policy proposals that this research brought about with the intention of it being published because of the fellowship," Keelan said. "Trinity can bridge the disconnection between Trinity as a policing force, employer, and real estate stakeholder and align values of listening to the community with the work CHER and community learning courses are doing."
Keelan added that her project's findings can support Trinity's community-based programs. "My objective for this research is to inform people who teach and incorporate a community learning experience or component into their coursework. Knowing and acting on the difference between community partners and neighbors can be beneficial to the institution as well as city residents," Keelan said. "Trinity, as an institution, knows these community courses are vital. What students and faculty are learning and how they are engaging with community partners and neighbors is incredibly important for how institutions should operate within a city and the power that they hold."
Keelan's thesis adviser, Associate Professor of Political Science and Public Policy and Law and Director of CHER Abigail Fisher Williamson, helped expand Keelan's initial proposed case study between Trinity and College of the Holy Cross in Worcester, Massachusetts, to her broader list of higher education institutions. Williamson said, "Her findings offer lessons for the field of higher education community engagement, and for Trinity specifically, identifying the importance of keeping neighbors informed and building bridges to ensure that engagement welcomes neighbors to campus and produces mutual benefits."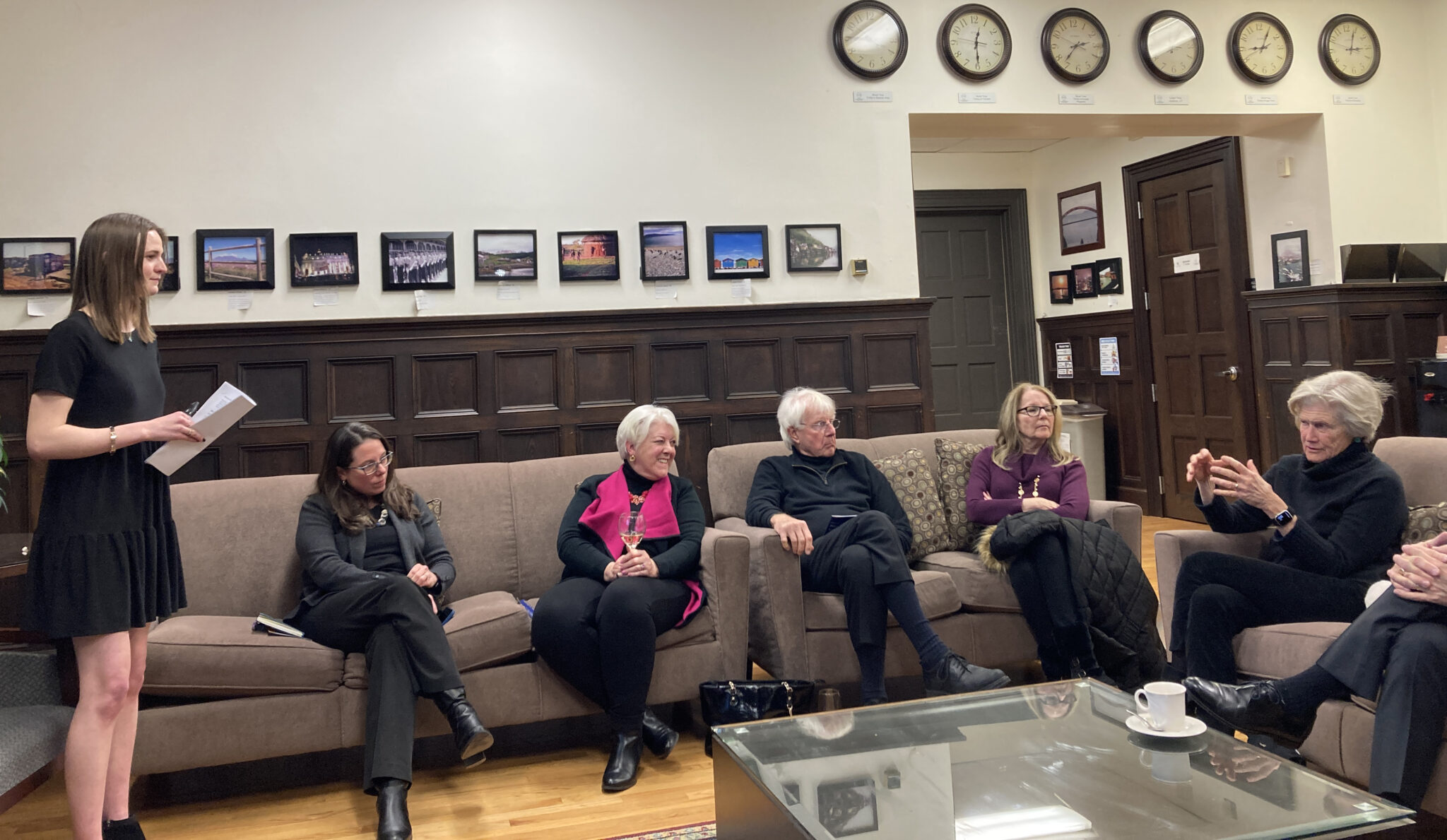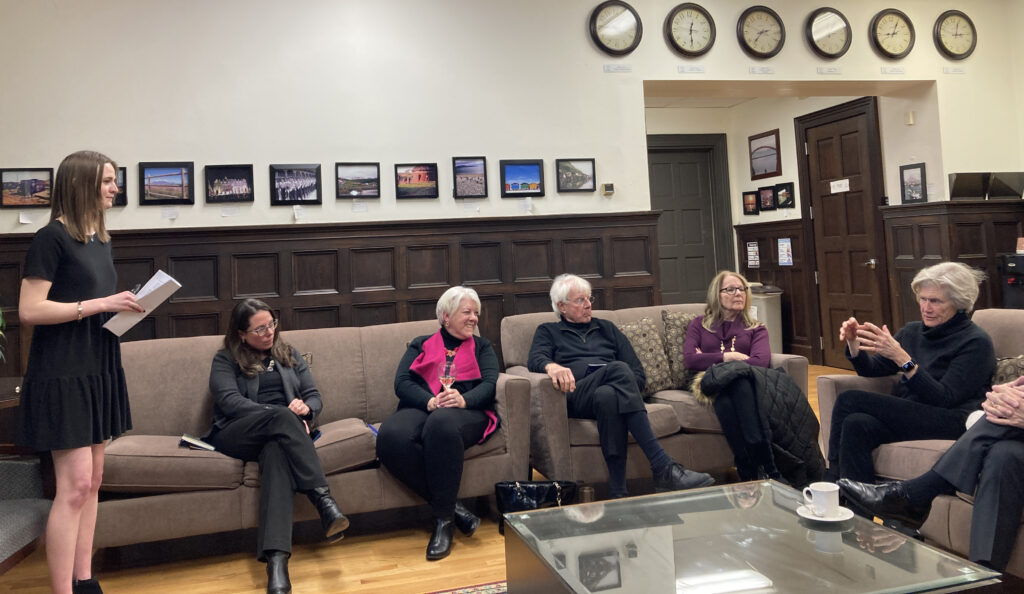 In the fall 2022 semester, Williamson's "Research and Evaluation" course prepared Keelan for the fellowship. Keelan said, "In tandem with our thesis meetings, her class formulated this whole strategy for how I completed the thesis. That was incredible, being able to have hands-on research experience while going through the paper-writing process. Professor Williamson's feedback, knowledge, and connections at Trinity as well as ability to access resources have been phenomenal."
As director of CHER, Williamson shared the impact the Marcuss Fellowship can have at Trinity. "CHER's 2020-2021 evaluation found that Hartford community partners value the research that Trinity students and faculty conduct in the city, but want to see projects extend beyond the semester timeframe, so that they can be brought to fruition and more consistently shared back with the public," Williamson said. "By providing funding for both students and faculty and prioritizing the idea of co-publishing a product, the Marcuss Fellowship has the potential to spur additional, rigorous research on Hartford that can inform local thinking and policymaking."
With her senior thesis complete, Keelan reflected back on her time at Trinity. "This thesis and cumulative project have bookended my experience at Trinity. I can see how I forged that path at Trinity and how it was the right place and school for me because it led me to pursue political science and urban studies, join Chapel Singers and a sorority, and take advantage of different aspects of campus," she said.
After Trinity, Keelan plans to work at the Federal Bureau of Investigation's Boston office in the summer and establish her own role in community engagement.
"My career goals are helping people and listening to all sides of the story, uplifting people's goals and serving something bigger than myself," Keelan said. "This thesis, in trying to evaluate whether higher education institutions uplift neighbors' visions and goals, directly serves my bigger purpose of wanting a career in public service."
Learn more about Rosemary and Stan Marcuss '63 here.