Back to News
Internships at the Intersection of Healthcare, Technology, and Health Equity
Academics
posted
by Kathy Andrews
Yves Semana Gisubizo '24 has been enjoying a unique summer internship opportunity working with innovators at the intersection of healthcare, technology, and health equity. A computer science major who is minoring in music production, Gisubizo is serving as a UX/UI (user experience/user interface) intern with Bloomlife, a women's health company that offers wearable monitors to aid pregnant women and healthcare staff in managing prenatal care.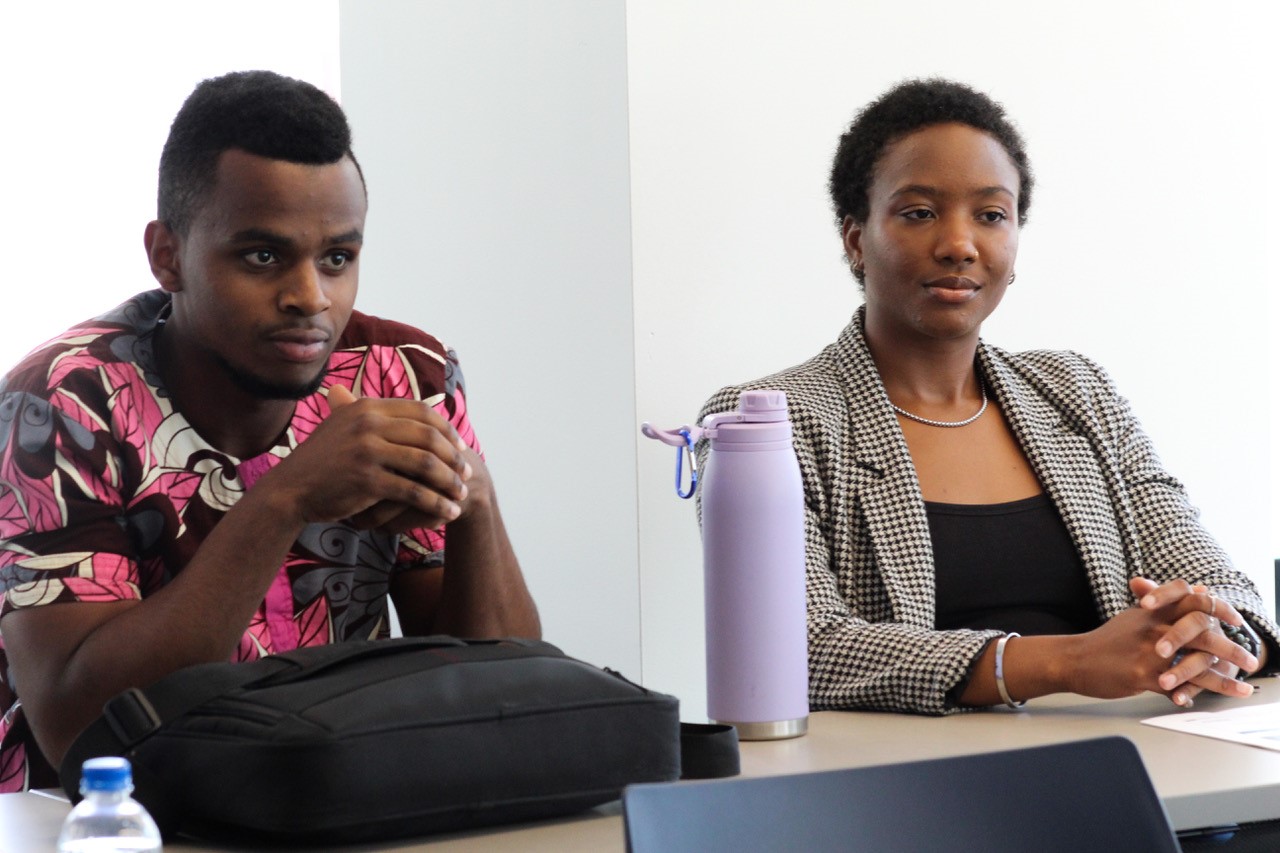 Gisubizo is among five Trinity interns—four rising juniors and a Class of 2022 graduate—who were selected to work this summer with one of five medical technology start-up companies, all of which are on the forefront of working to address gaps in health equity through digital solutions. The internships came about because Trinity is a partner—along with Hartford HealthCare, Launc[H], CTNext, and Plug and Play Health—in a medtech accelerator program that recognizes the healthcare sector as an important area in Hartford's innovation ecosystem for the growth of emerging technology companies.
Much of Gisubizo's work has involved meeting with and interviewing patients, doctors, and nurses at Hartford HealthCare clinics. "I need to understand the whole process when moms go to the hospital clinic for their appointments, and then present it to my team," said Gisubizo, who developed flow charts to lay out for Bloomlife's coding team the steps and procedures the maternal health visits entail. "As a computer science major, I understand what kind of data I would need if I were the one doing the coding," said Gisubizo, who meets twice weekly by Zoom with his supervisor, Eric Dy, co-founder and CEO of Bloomlife.
Previously, Gisubizo, who is from Rwanda and has a sister who is a nurse, knew very little about maternal health care. Once he was offered the internship, he spent time on his own researching healthcare terms, such as a nonstress test (NST), a common prenatal test. From his internship experience, he has learned about the many resources involved in weekly prenatal appointments and the challenges patients may have with transportation or getting time off from a job. "[Bloomlife's monitors] will save a lot of time and resources, make moms more comfortable, and reduce a lot of expenses for both the hospital and the moms. Everything is moving toward technology and this field of pregnant moms is not one to be left out."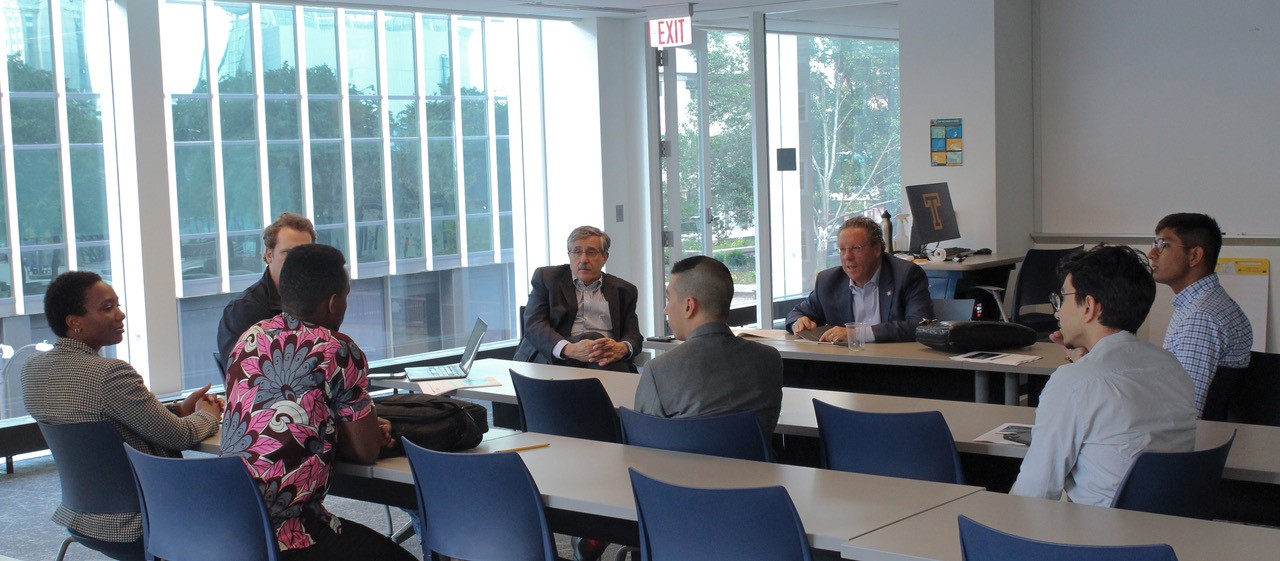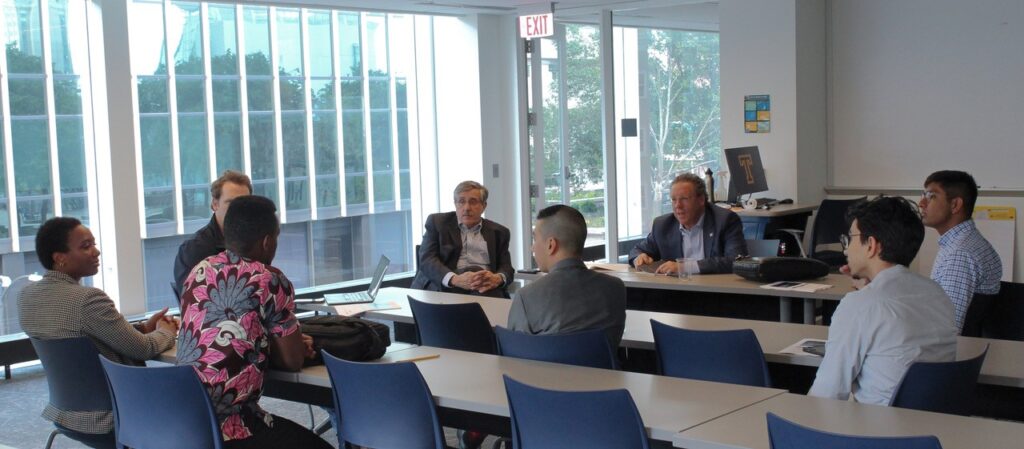 Each company selected for the medtech accelerator program is receiving a host of support and networking connections, including the opportunity to work with Hartford HealthCare mentors and Trinity College interns. The five companies, based in different parts of the country, also have been able to use the Trinity Innovation Center in downtown Hartford as a Greater Hartford base to meet with the area's network of healthcare community members and others interested in the growth of emerging technology ventures.
Anna Chin '22 has a strong affinity with the idea of nutritious food being key to good health, which is foundational for NourishedRX, the company she was paired with for a UX strategist internship. NourishedRX works with health plan providers and individuals—especially those with diet-sensitive disease or nutrition insecurity—to make nutritious and culturally relevant food more accessible.
Said Chin, "I grew up on a very tropical island, Jamaica, with a lot of fresh food. We learned to nourish ourselves, to watch what you eat. Having those kinds of values from home and then working for a company with that goal resonated with me. It's also an inspiring company because it's mostly women employees, whereas women are typically in the minority within tech."
A double major in computer science and theater and dance, who also has a graphic design background, Chin is gratified to use her skills in both technology and design during the internship. "What I do from day to day really varies and I appreciate that NourishedRX gives me the flexibility and the room to learn and to actually execute from part A all the way to the end. I start in conversation with the teams about what they would like to see in a new feature. I'll come up with a couple of designs, run those by them, and depending on which one gets the most votes, from there I'll start coding the front-end development of the feature I'm trying to implement," Chin said.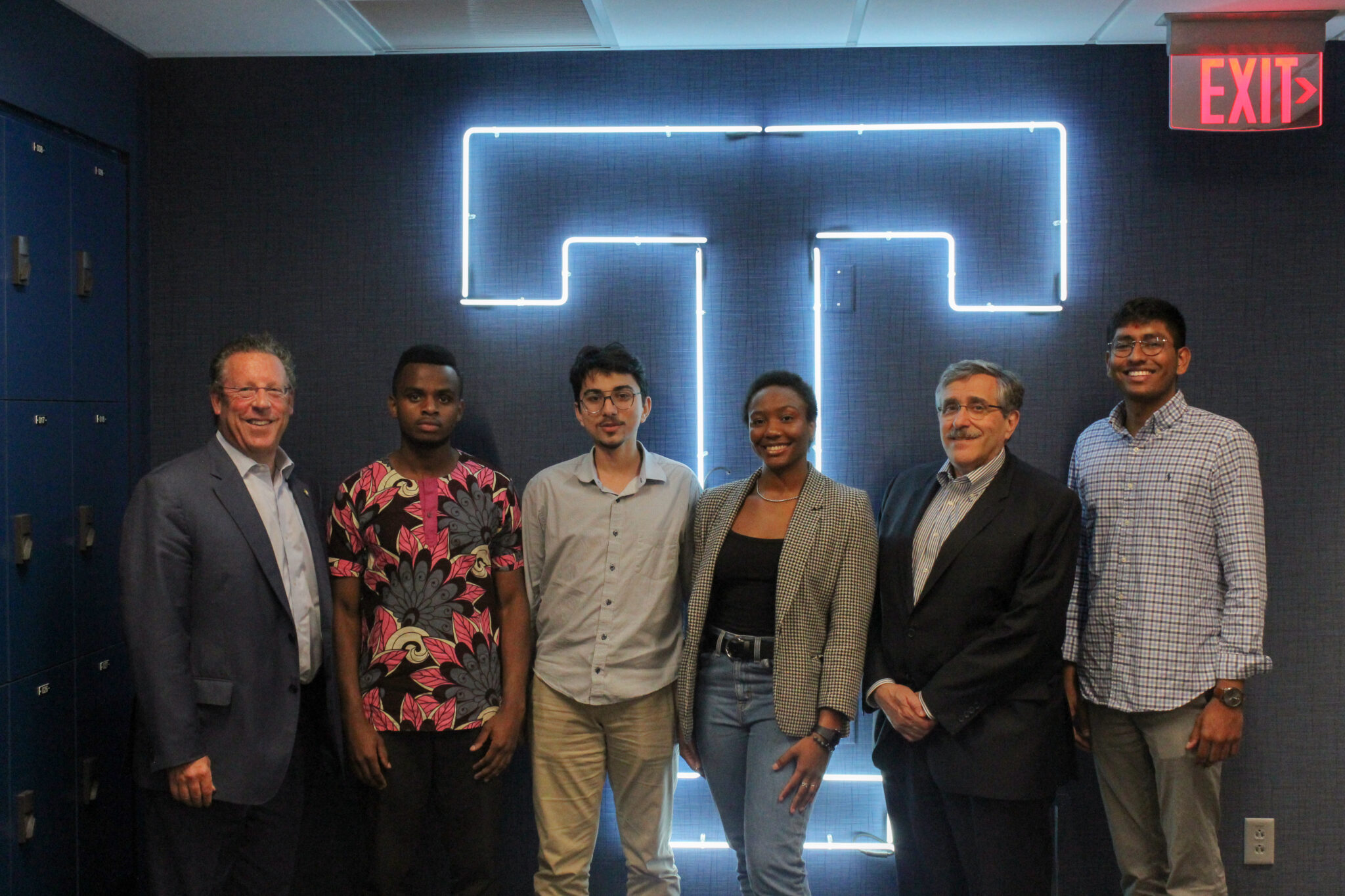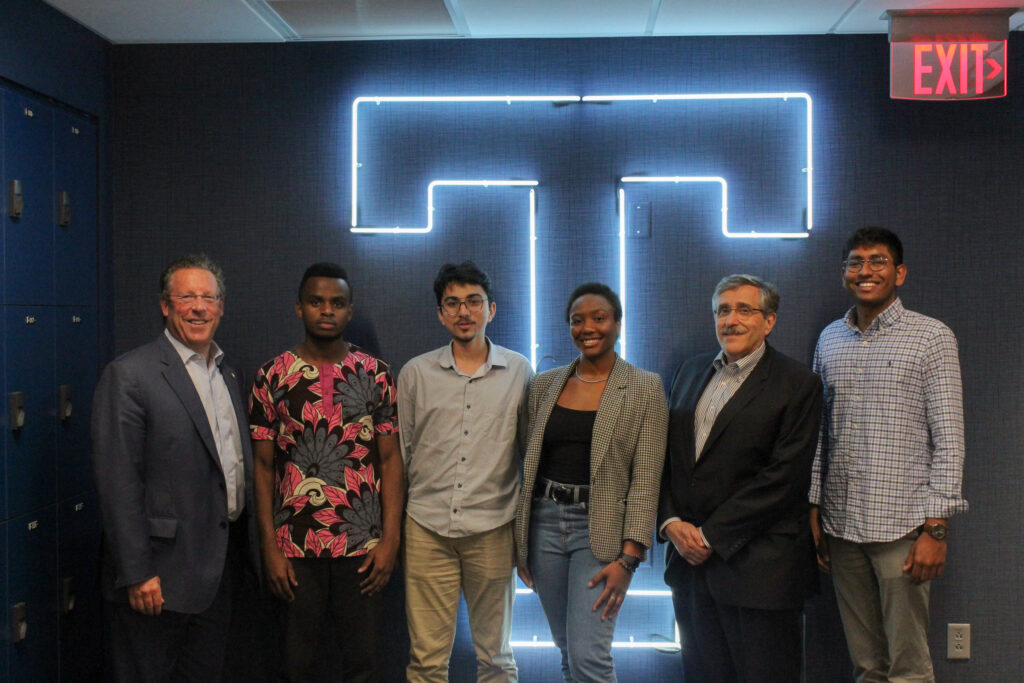 The three other Trinity medtech interns and the start-up companies they worked with this summer are:
Albert Ananyan '24, sales and marketing intern with Sonavi Labs, which creates AI-enabled medical devices and software intended to transform the way respiratory diseases and infections are detected and managed.
Jonathan Goodridge '24, sales and marketing intern with CareAdvisors, which builds technology platforms that enable the elimination of disparities and inequity in healthcare.
Southida "Pom" Somchanmavong '24, sales and marketing intern with Viora Health, a telehealth solution that engages patients with healthcare/wellness protocols at home to improve health and reduce costs of care.
Sonia Cardenas, Trinity College dean of the faculty and vice president for academic affairs, said, "This partnership has provided our students with unique opportunities to gain experience and knowledge in the medtech space, working with start-ups that are creating more equitable access to healthcare. We're excited about the range of possibilities, as we continue working with our partners to promote the growth of the innovation and medtech ecosystem in Greater Hartford."
In addition to student involvement as interns through Trinity's medtech partnership, four Trinity faculty members have received a green light on proposals to develop new courses related to digital health. The new courses—two in psychology, one in computer science, and one in engineering—will begin to be offered as soon as spring 2023. Key Trinity staff and faculty members involved in overseeing Trinity's involvement in the medtech program include Dania Field, director of strategic projects, Ewa Syta, associate professor of computer science and chair of the department, and Joseph Palladino, professor of engineering; Syta and Palladino have co-led tech innovation at Trinity.