Back to News
Esther Appiah '21 Awarded Fulbright Grant to Teach English in Côte d'Ivoire
Announcement
posted
by Kelsey Brown '23
Esther Appiah '21, who will receive her B.A. from Trinity College on May 21, will travel to Côte d'Ivoire in January 2022 through the Fulbright English Teaching Assistantship (ETA) program. The ETA program places Fulbright grant recipients in classrooms in foreign countries to provide assistance to local English teachers while serving as cultural ambassadors for the United States.
Appiah is an International Studies major with a concentration in African Studies and a Religious Studies minor, specializing in African religions. She was involved in The African Students Association (TASA) and Do Shakara, the African dance team, during her time at Trinity. "I'm all about Africa; my goal is to visit all 54 countries in the continent. I already visited six, thanks to Trinity," said Appiah, who is originally from Ghana. "My love for and desire to make change in Africa is so real because I had to leave to find the opportunities that I have here, so I want to provide those opportunities without the need for students to depart from home in order to receive quality education."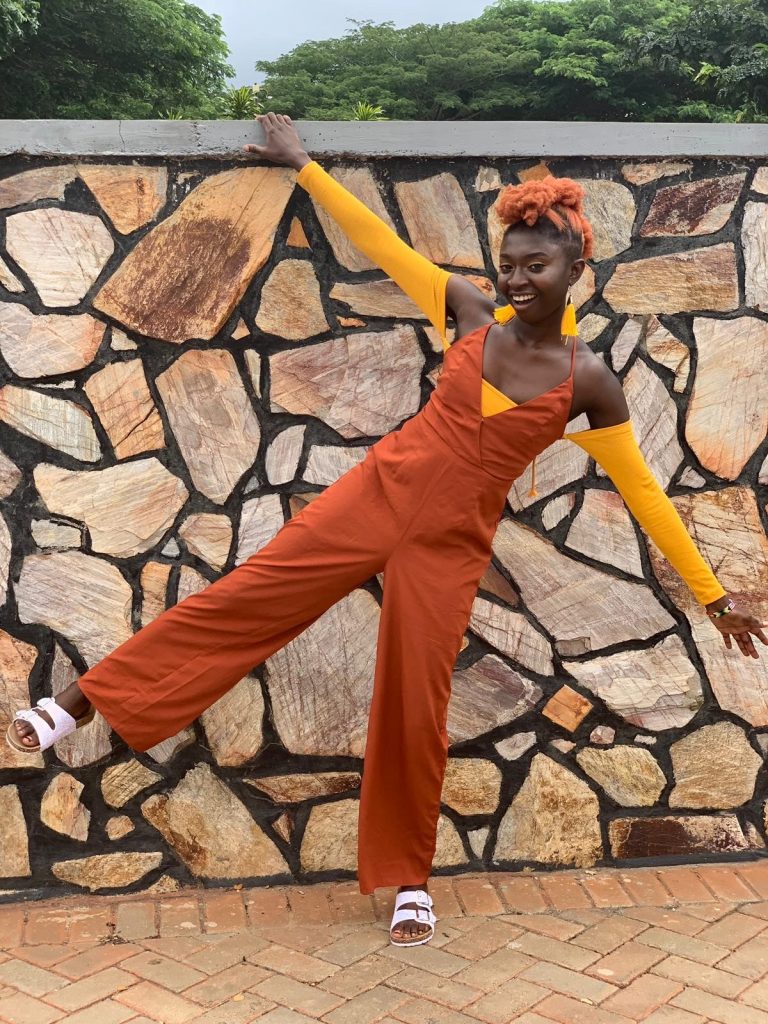 Equitable education is one of Appiah's passions. She enjoys teaching kids and ensuring every student has access to proper education, no matter where they are from. "In the summer before my sophomore year, I taught middle school students in Ohio with an organization called Breakthrough Cincinnati," she said. "We learned how to identify coping mechanisms and certain behaviors that students have. It was a summer program for kids from underrepresented communities in Cincinnati, and that experience really influenced what I wanted to do long-term after college."
Following that experience, Appiah taught sixth-grade English in South Africa with a program called One Heart Source. In the fall of her junior year, she studied away at the University of Ghana. Then in the spring of her junior year, she studied away in Senegal. "This was the first time I lived with a host family, and they didn't speak any English… and I didn't speak any French," Appiah said. "It was great though—I took French classes, and my French professor was caring and patient with us. It was the same with my other professor, Mareme Ngom, who taught Senegalese society and culture; she was so incredible."
Appiah was interested in the competitive Fulbright program, but she was unsure if she would be able to secure a grant. "I always felt like it was prestigious and unreachable, but Mariyann Soulemane ['19] inspired me," Appiah said. "She was a past Fulbright scholar, and she helped me through the entire application process."
With the help of Soulemane and Trinity faculty and staff, Appiah submitted the application. Six months later, she received the notification about her ETA. "I remember it was snowing on a Thursday morning in April—I'll never forget it," Appiah said. "I opened my application, saw 'Congratulations!' and I honestly thought I read it wrong. I cried the entire time because I didn't think I would receive it, but I did!"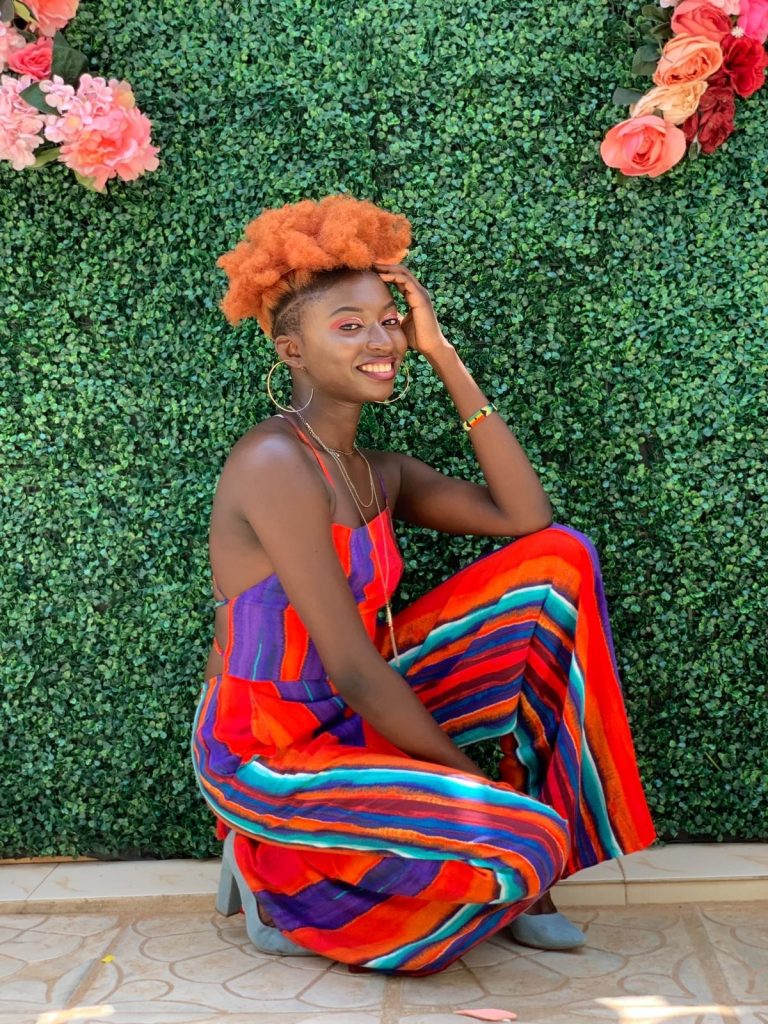 Digital Scholarship Coordinator Mary Mahoney, one of Appiah's past Trinity instructors, was thrilled to hear that Appiah received the ETA grant. "She is such a strong advocate for and supporter of her fellow students and so open in sharing her own experiences for the benefit of others," Mahoney said. "These traits, in addition to her intelligence and curiosity, will make her a great instructor abroad."
Assistant Professor of Anthropology and Religious Studies Timothy Landry agreed. "Being able to return to West Africa and teach English to students in Côte d'Ivoire is the culmination of Esther's focus and drive," Landry said. "It's clear that Esther will not only help Ivorian students to learn English, but she will also bring the same critical thinking skills and appreciation for human difference that she learned in the classroom at Trinity College with her. I couldn't be prouder of what she's already accomplished. She's one to watch as her greatness grows and inspires those around her to be better, more thoughtful people."
Anne Lundberg, director of fellowships and adviser for the Fulbright U.S. Student Program at Trinity, added, "Esther was a strong candidate due to her teaching experience, her study abroad experiences in Ghana and Senegal, and her interests in ethnicity and cross-cultural education. I know she's been a leader in The African Students Association and at International House. She speaks Akan and French, along with English, and will thrive in a multi-lingual country like Côte d'Ivoire. In short, Esther fits the Fulbright profile of a cultural ambassador for the U.S. perfectly."
Appiah said that her ultimate career goal is to start a school system that focuses on restorative education, healing trauma, mindfulness, and teaching students how to identify and reconcile their triggers. "There aren't a lot of opportunities for students in sub-Saharan Africa geared toward healing trauma, community building, and college readiness. I want to make more of these programs available on the continent," she said.
"The solutions are so easy; it's all about listening and giving students the right tools to take on whatever issues they're facing," Appiah added. "It'll be very village-focused, going into disenfranchised communities in every country and encouraging parents to be involved in getting their kids ready for college on the continent with the tools they need to succeed wherever they go."
The Fulbright U.S. Student Program is the largest U.S. exchange program offering opportunities for students and young professionals to undertake international graduate study, advanced research, university teaching, and primary and secondary school teaching worldwide. The program currently awards approximately 2,000 grants annually in all fields of study and operates in more than 140 countries worldwide.