Back to News
Community Learning Research Fellows Partner with Hartford Organizations on Real-World Issues
Hartford
posted
by Kate Whitman '23
Trinity students in the Community Learning Research Fellows program partner each year with local organizations to participate in hands-on, community-centric research work that goes beyond the classroom. Director of Community Learning Erica Crowley said, "The fellows apply their research skills to real-world issues that Hartford community partners are working on. This program is for students with previous academic or co-curricular community engagement experience. It allows them to build strong, collaborative relationships with community partners and their faculty advisers, strengthen their research skills, and develop a publicly viewable web page to share their work with their partner and more broadly."
Research fellows work independently or in groups on semester- or year-long partnerships. Community partners in the past have included non-profits, government agencies, educational institutions, and neighborhood advocacy groups. This semester, the fellows are working with the Hartford Land Bank, the CT Women's Education & Legal Advocacy Fund (CWEALF), the CT Office of Early Childhood, the Full Citizens Coalition, and the Hartford and West Hartford public libraries. The students all attend a seminar every Friday where they learn research methods and the basics of conducting research. During the week, they do their own research in conjunction with their community partners and faculty advisers.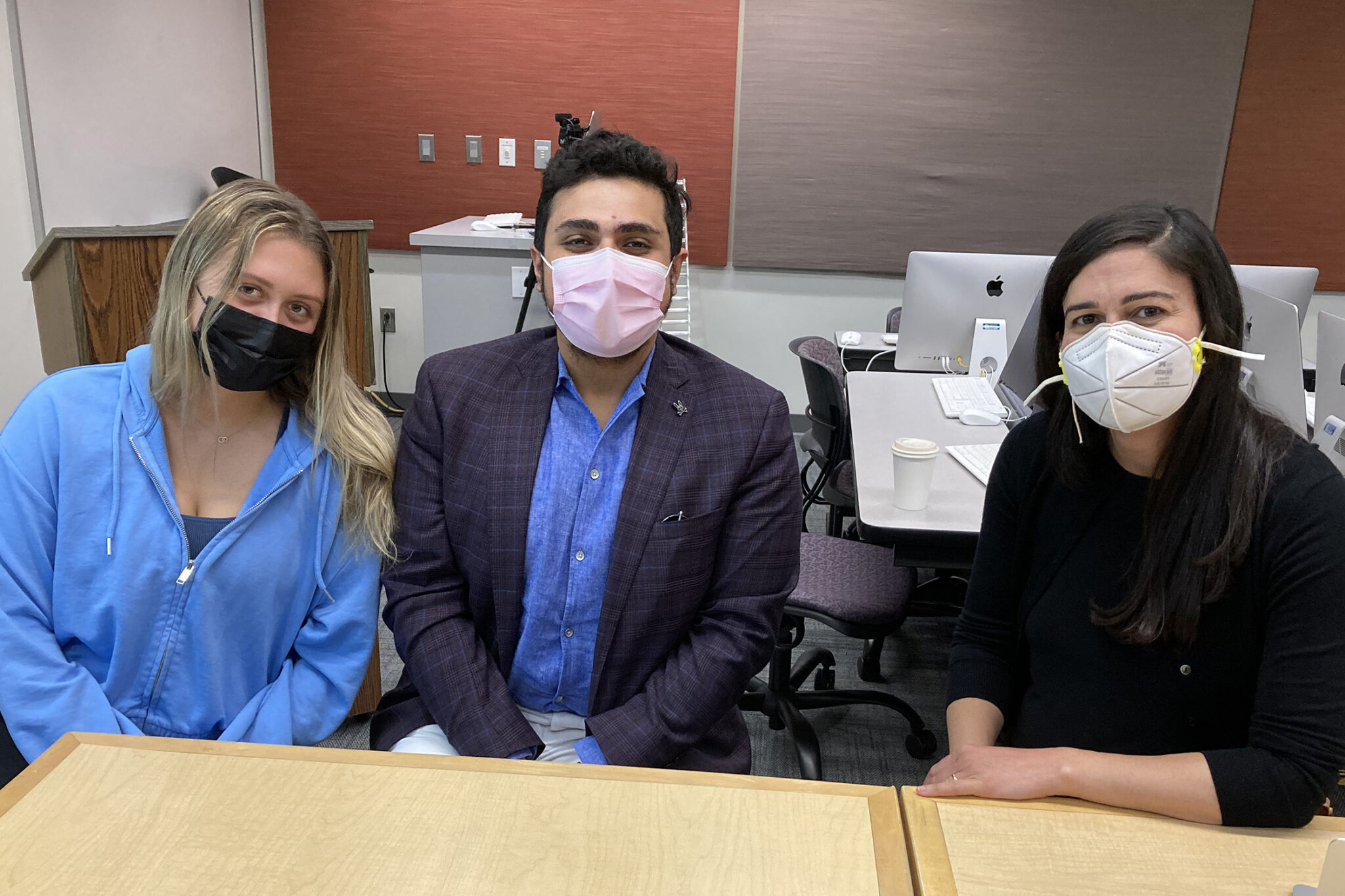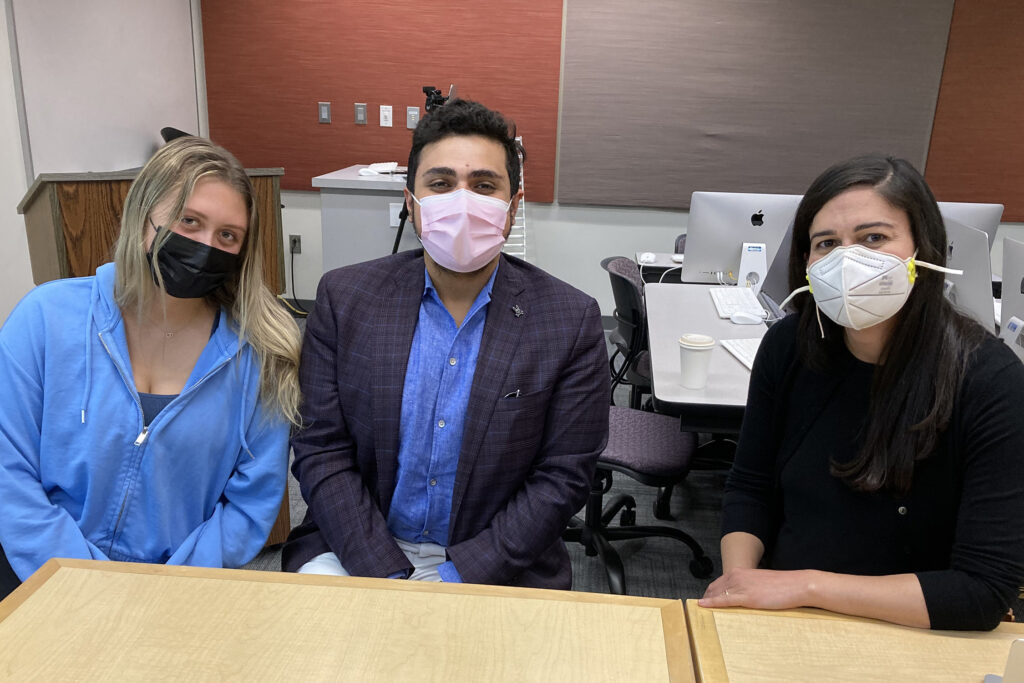 Fellows Jane Dunbar '23, an urban studies and public policy and law double major, and Sulemaan Khalid '23, an urban studies major and history minor, and their faculty advisor, Postdoctoral Fellow in Urban Studies Laura Delgado, partnered this semester with Hartford Land Bank, a non-profit that stewards the rehabilitation of vacant, abandoned, tax-delinquent, or distressed properties in the city. The students worked with Arunan Arulampalam, the CEO of the Hartford Land Bank, to get data about residential properties in Hartford: specifically, the landlords, how many properties they have, where they live, and the number of housing code complaints they received. Dunbar said, "There is a problem in urban areas across the country where out-of-state landlords are hands-off and aren't active in making sure their properties are safe and up to date, so the research we are doing helps the Hartford Land Bank monitor Hartford properties."
Khalid added, "We've been focusing on residential properties and whether their landlords are in-state or out of state, and then the number of housing complaint violations received."
Delgado said, "The work allows students to apply what they have studied in classes to a real-world issue, while also learning about and contributing to the impressive ongoing work of community-based organizations in Hartford."
Professor of Educational Studies Jack A. Dougherty, who teaches the research fellows seminar this semester, said, "I'm thrilled that Sulemaan and Jane agreed to partner with the Hartford Land Bank. Together, they're digging into City of Hartford public data to better understand who owns apartment buildings in Hartford, and the relationship between out-of-state landlords and housing code complaints."
All of the information about landlords and property exists in an open database online, so the fellows created tables to manipulate the data in Excel. They simultaneously were doing their own research about the landlords in Hartford with data from the Secretary of the State and city officials. Based on the previous data and the fellows' own data, they are able to provide the Hartford Land Bank with accurate numbers and information about the landlords in Hartford. Arulampalam said, "Hartford has the lowest homeownership rate in the State of Connecticut, and this data will elucidate the extent to which the inability of neighborhood residents to own their homes is driven by properties being acquired by outside investors. Eventually, building on other research done by Trinity, it will also show how the ownership of properties matches up to the housing code violations on those properties."
Regarding Dunbar and Khalid's research, Crowley added, "For some projects, such as Jane and Sulemaan's, the research is valuable not only to the partner that the fellows are working with, but also to other community organizations and Trinity student researchers focused on the same topic—in this case, housing."
After conducting this research, Dunbar has developed an interest in pursuing a career revolving around policy, specifically housing policy in an urban area. She said, "This has been a really meaningful experience, especially working with manipulating data in Excel, and making a connection with a community partner in Hartford."
Khalid didn't expect to pursue this course of study when coming to Trinity, and appreciates the meaningful, hands-on experiences he has had in the city. He said, "These courses do a really good job at centering you with your environment, and making you really understand exactly where you are."
To learn more about Community Learning opportunities at Trinity, click here.