Back to News
Alisa Levin '21 Receives National Science Foundation Graduate Research Fellowship
Announcement
posted
by Andrew J. Concatelli
Trinity College senior Alisa Levin '21 has been selected to receive a 2021 National Science Foundation (NSF) Graduate Research Fellowship (GRF). The prestigious fellowship will fund three years of her studies and research work in graduate school. Levin, who is completing a major in computer science and a minor in models and data at Trinity this spring, plans to begin a Ph.D. program in computer science in the fall, focusing on neural computation.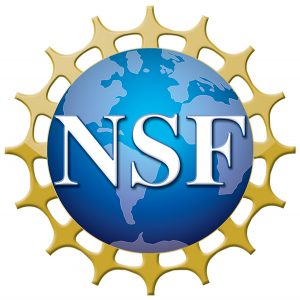 This NSF fellowship is designed to help ensure the quality, vitality, and diversity of the scientific and engineering workforce of the United States. The program recognizes and supports outstanding graduate students who are pursuing full-time, research-based master's and doctoral degrees in science, technology, engineering, and mathematics (STEM) or in STEM education, and have demonstrated their potential for significant research achievements.
"I'm so excited about this fellowship," Levin said. "It means so much to me because it's hard to get as an undergraduate, when you don't already have the support of a lab. It's three years of funding and will allow me flexibility in my graduate research. It brings me a certain level of autonomy and means I don't have to be tied to a specific grant."
Last year, Levin was one of three Trinity juniors to receive the Barry Goldwater Scholarship, awarded to students who wish to pursue careers in the natural sciences, mathematics, and engineering. In addition to her interests in science, Levin is a member of Trinity's equestrian team.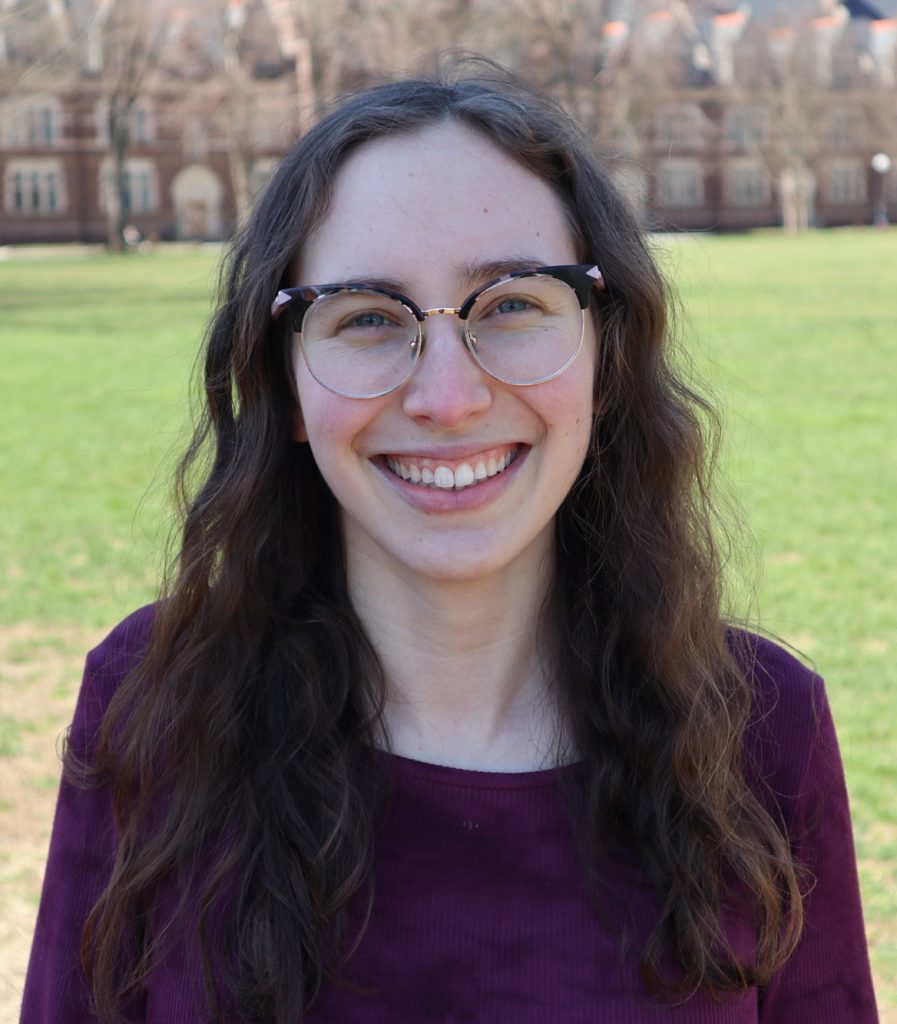 As a first-year undergraduate coming to Trinity from New York City, Levin was part of the Interdisciplinary Science Program (ISP), which is a Gateway Program for top students interested in the sciences. Levin said, "Being with a small, close-knit group of students with a shared passion for science and a desire to learn about research was an incredible introduction to college. Connecting with students who also cared about research, science, and learning was inspiring."
The ISP is led by Science Center Director Alison J. Draper, who was Levin's adviser through that program and also oversees the Goldwater Scholarship application process. "This year, we've been meeting frequently about her graduate school search and the NSF proposal," Draper said of her work with Levin. "It is very unusual for a student to win a GRF before they begin their graduate work. The win speaks to Alisa's incredible intellectual curiosity and hard work."
For her fellowship proposal, Levin focused on her research interests, which lie at the intersection of machine learning and neuroscience. "Language has always been a big part of my life because Russian is my first language and I studied German in school," Levin said. "I've always been fascinated by how language is represented in the brain, so I proposed a design for a brain-computer interface that could convey semantic concepts—taking advantage of the fact that words in different semantic categories are represented by different neural activity." The fellowship does not hold Levin to this specific project, she said: "For senior undergraduates applying, the proposal is meant mostly to show you can think scientifically and come up with plausible research to pursue."
Levin said the application process was daunting, but the faculty at Trinity helped her along the way. "I'm so grateful for all the support I've gotten. Alison Draper guided me through the entire graduate school and fellowship application process and encouraged me when I doubted whether I could pull it all together," she said. "At Trinity, what I've appreciated most is the level of support I've received from all of my professors. Working in [Professor of Engineering] Taikang Ning's electrical engineering lab for the last four years has taught me so much about the research process, and my adviser, [Associate Dean for Faculty Development and Associate Professor of Computer Science] Takunari Miyazaki, has supported me every step of the way through my computer science education. They've all helped build my confidence when I needed it and gave me advice that helped me stay on the right path."
Levin said that she may pursue industry research after earning her Ph.D., but for now, she's keeping her focus on grad school and the opportunities open to her through the NSF fellowship: "It's a stepping stone to the research I want to do, to the things I want to learn, and to the people I want to work with," she said.