Blanchard W. Means Memorial Lecture
The Problem of Truth in Novels and Cinema:
For Example, in Roman Polanski's Chinatown

The problem of truth in novels and cinema is whether there is any. Philosophers have been skeptical that there can be for two reasons. The first is that they think that only propositions asserted in judgments can be truth bearers. The second reason is consequent upon the first: literature and movies do not assert anything. They are made up narratives about fictional beings. In this talk I want to introduce the claim that there is a form of truth available in great literature and great cinema and thereby address the question: if literature and cinema can be said to convey something true, and how could any such truth be distinguished from the mere appearance of truth? The examples to be discussed are drawn from the 1974 film by Roman Polanski, Chinatown. 
WHERE & WHEN
Thursday, March 9th
4:15pm in Rittenberg Lounge, Mather Hall.
Food and beverages will be served!
Screening of Chinatown (Roman Polanski, 1974): Monday March 6th 6.30-9pm / Austin Arts Center 320 
Robert Pippin

Robert B. Pippin is the Evelyn Stefansson Nef Distinguished Service Professor of Philosophy at the University of Chicago. He is the author of several books on modern German philosophy, on philosophy and literature, on modernist art, and five books on film and philosophy. He is a past winner of the Mellon Distinguished Achievement Award in the Humanities, a Guggenheim Fellowship, is a fellow of the American Academy of Arts and Sciences, of the American Philosophical Society, and is a member of the German National Academy of Sciences, Leopoldina. His recent books include Hegel's Realm of Shadows: Logic as Metaphysics in Hegel's Science of Logic (2019), and Philosophy by Other Means: The Arts in Philosophy and Philosophy in the Arts (2021), both published by The University of Chicago Press.
Sponsored by the English and Philosophy Departments
PREVIOUS EVENTS
Earth Stories: Writing Climate Change
Thursday, April 21st
Join us for a panel discussion moderated by Amy Brady, during which dramatist Chantal Bilodeau, poet Martín Espada, and novelist Pitchaya Sudbanthad will discuss the ways in which climate crisis has influenced not only what they write about, but how they write. The panel will take place during Common Hour (12:15- 1:25pm) in the Reese Room, Smith House.
Later in the day, beginning at 4:30pm, each writer will lead a workshop for students on how to challenge and remake literary form(s) as you engage climate issues. Interested students can choose 1 of 3 workshops:
1.
Amy Brady and Chantal

Bilodeau
Workshop title: The Other Story of Climate Change 
4:30pm- 6:30pm, Reese Room, Smith House
Description:
Part of our job as playwrights concerned about the climate crisis is to unearth the stories that are not being told on our stages, and to create visions of a future that we would actually want to live in. That means going beyond media headlines, transcending our own feelings of powerlessness and/or despair and, against all odds, trusting in our capacity to create positive change. This workshop will give you some tools to steer your imagination away from dystopian worlds and towards a just and regenerative world.
2.

Martín

Espada
Workshop title: The Hurricane: A Poetry and Climate Change Workshop
4:30pm- 5:45pm, Raether Library and Information Technology Center – Joslin Family 1823 Room 206
Description:
We don't think of Hurricane María as the kind of devastating climate change that kills thousands and drives migrants from their homes, though we should. We don't think of President Trump's bigoted response to the suffering of Puerto Rico as one more act of gross negligence in the face of climate change, though we should. The poet Martín Espada will read and discuss his poem about Hurricane María, called "Letter to My Father," then use the poem as the model for a guided prompt. Participants will write poems on the spot, then share their work in the spirit of community and solidarity. Please come to the workshop prepared to write, speak and share.
3.

Pitchaya Sudbanthad
Workshop title: The Narrative Shape of Things to Come
4:30pm- 5:45pm, Hallden Hall – North Wing – Dangremond Family Commons 104
Description:
The scale of how human activity has affected and will change the planet's climate looms so large that it becomes unthinkable for many people. Narratives offer ways to depict an urgent truth via the imaginary. Through a discussion of short texts and craft, this workshop offers a quick survey of how elements of fiction writing can bring the often abstract, overwhelming magnitude of climate change down to a more personal and emotional level.
Please email amanda.nikolov@trincoll.edu to sign-up with your preferred workshop. 
OUR PANELISTS: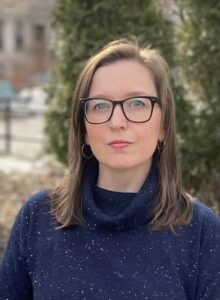 Amy Brady is the Executive Director of Orion Magazine. She is also the author of Ice: An American Obsession (Putnam), co-editor of The World As We Knew It: Dispatches from a Changing Climate (Catapult), and the former Deputy Publisher of Guernica. Her writing on culture and climate change has appeared in O, the Oprah magazine, The New Republic, The Village Voice, Slate, McSweeney's, and other places. She holds a PhD in literature from the University of Massachusetts Amherst and has won writing and research awards from the National Science Foundation, the Bread Loaf Environmental Writers Conference, and the Library of Congress.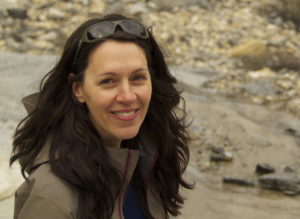 Chantal Bilodeau is a Montreal-born, New York-based playwright. In her capacity as artistic director of the Arts & Climate Initiative (formerly The Arctic Cycle), she has been instrumental in getting the theatre and educational communities, as well as audiences in the U.S. and abroad, to engage in climate action through programming that includes live events, talks, publications, workshops, national and international convenings, and a worldwide distributed theatre festival. She is writing a series of plays that look at the social and environmental changes taking place in the eight Arctic states and in 2019, she was named one of "8 Trailblazers Who Are Changing the Climate Conversation" by Audubon Magazine.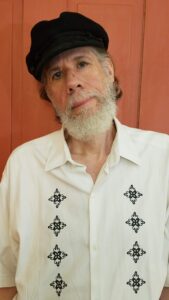 Martín Espada has published more than twenty books as a poet, editor, essayist and translator. His latest book of poems is called Floaters, winner of the 2021 National Book Award. Other books of poems include Vivas to Those Who Have Failed (2016), The Trouble Ball (2011), The Republic of Poetry (2006) and Alabanza (2003). He is the editor of What Saves Us: Poems of Empathy and Outrage in the Age of Trump (2019). He has received the Ruth Lilly Poetry Prize, the Shelley Memorial Award, the Robert Creeley Award, an Academy of American Poets Fellowship, the PEN/Revson Fellowship, a Letras Boricuas Fellowship and a Guggenheim Fellowship. The Republic of Poetry was a finalist for the Pulitzer Prize. The title poem of his collection Alabanza, about 9/11, has been widely anthologized and performed. His book of essays and poems, Zapata's Disciple (1998), was banned in Tucson as part of the Mexican-American Studies Program outlawed by the state of Arizona. A former tenant lawyer in Greater Boston, Espada is a professor of English at the University of Massachusetts-Amherst. http://www.martinespada.net/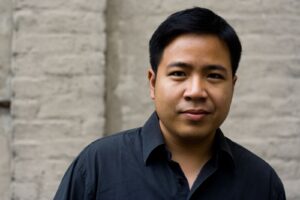 Pitchaya Sudbanthad is the author of the novel Bangkok Wakes to Rain, first published by Riverhead Books (US) and Sceptre (UK), and selected as a notable book of the year by The New York Times and The Washington Post, as well as Finalist for the Center for Fiction's First Novel Prize. He has received fellowships in fiction writing from the New York Foundation for the Arts and MacDowell, and currently splits time between Bangkok and Brooklyn.