Fall 2023 A.K. Smith Reading Series Schedule
Readings are open to all! Food and beverages will be served.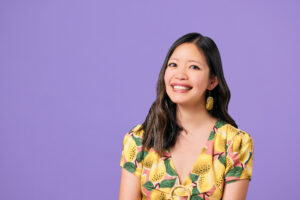 JANE WONG
Thursday, September 21st @ 4:30pm / Reese Room, Smith House
Jane Wong is the author of the memoir Meet Me Tonight in Atlantic City (Tin House, 2023). She also wrote two poetry collections: How to Not Be Afraid of Everything (Alice James, 2021) and Overpour (Action Books, 2016). A Kundiman fellow, she is the recipient of a Pushcart Prize and fellowships and residencies from the U.S. Fulbright Program, Harvard's Woodberry Poetry Room, Artist Trust, Hedgebrook, UCross, Loghaven, the Barbara Deming Memorial Fund, and others. An interdisciplinary artist as well, she has exhibited her poetry installations and performances at the Frye Art Museum, Richmond Art Gallery, and the Asian Art Museum. She grew up in a take-out restaurant on the Jersey shore and is an Associate Professor at Western Washington University.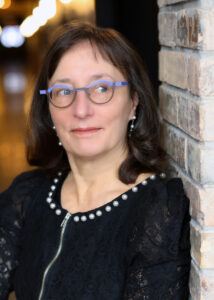 JULIE SCHUMACHER
Thursday, October 19th at 4:30pm / Reese Room, Smith House
Julie Schumacher is the author of nearly a dozen books, including Dear Committee Members, winner of the Thurber Prize for American Humor. The English Experience, the third and final volume in her recent trilogy of academic satires, was published in August of 2023. Schumacher grew up in Wilmington, Delaware, attended Oberlin College and Cornell University, and has published novels for children as well as adults. She is a Regents Professor of Creative Writing and English at the University of Minnesota/Twin Cities. 
Presented by the Dean of Faculty's Office/Co-sponsored by the English Department  
Tuesday, November 14th at 6pm / Goodwin Theater, Austin Arts Center
Trinity's Bicentennial Symposium on Memory, Presence, and Possibility will interrogate the interconnected, evolving relationship between the development of place, identity, and an ecology of ideas. Trinity is home to many communities. This symposium will establish a space for inter-constituent and intergenerational dialog for the enrichment of vital relationships, intervention, sharing, and revelation through panel presentations, roundtable discussions, and collaborative and inclusive exercises in the establishment of individual and collective commitments for each other, our communities, and the world.