Wednesday October 2nd, 2019, 6:30-7:30pm, in Grand Room, Career Development Center
Updated: See video part 1 and video part 2 from this event.
Join us at this special event for Trinity College alumni to share advice with current students on different pathways to working with young people, whether in classrooms, counseling, or community organizations. Hartford-area alumni will join us in person, and others will join us via video conference. Professor Jack Dougherty will moderate the discussion. Co-sponsored by the Center for Student Success and Career Development and the Educational Studies Program. See also the Pathways to Teaching advising web pages. Open to the entire Trinity community.
Questions for alumni panelists:
1) What is your current position in teaching or youth work, and what path did you take into this profession?
2) Thinking back to when you were a Trinity student, what advice do you wish someone had given you about teaching or youth work?
Confirmed panelists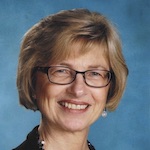 Crisanne M. Colgan, MA '74, Ph.D. is currently Adjunct Professor in the Master's Degree program in Education at the University of St. Joseph, following a 41 year career in public and non-public schools. Crisanne graduated with a BA in French and English from the University of Connecticut. After graduating with a master's degree in French from Trinity College, she earned a Sixth Year Diploma in Professional Education and a PhD in Curriculum and Instruction from the University of Connecticut. Crisanne began her career as a high school teacher of French and English, and the World Languages department chair. After serving as assistant principal in two districts, Crisanne was appointed the Senior Director of Instruction for the Avon, CT school district. Crisanne was also Principal of Roaring Brook School in Avon for 19 years.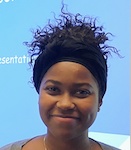 Nicole George '18 earned her bachelor's degree in Educational Studies and Psychology, with a minor in Legal Studies, from Trinity College. Currently she is working toward her Master of Social Work degree at Virginia Commonwealth University, where her concentration is in Clinical Practice, with a focus on providing counseling and therapy to refugee and immigrant children.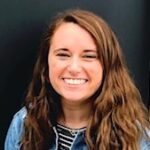 Brigit Rioual '14 earned her bachelor's degree in Educational Studies and Sociology at Trinity College. Currently she teaches first through third grade students at the Montessori Magnet School, a city-suburban interdistrict public school, located across from campus at the Learning Corridor. While at Trinity, she began to enroll in teacher preparation courses at the University of Saint Joseph, and earned her Master's degree, with elementary education certification and a focus on reading and language arts in 2017. She also completed training through the Association Montessori International in Spring 2019.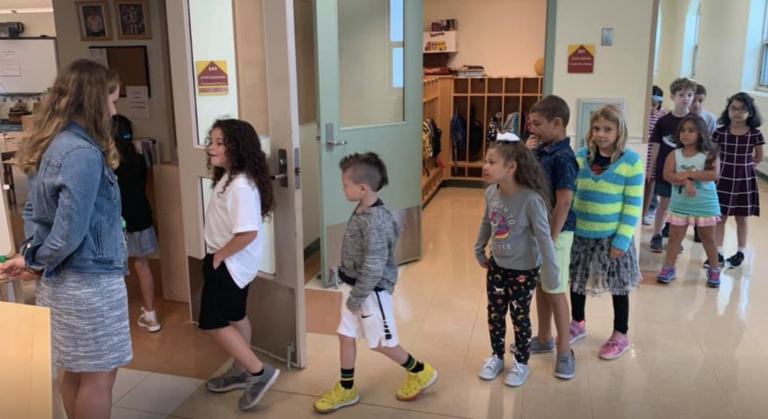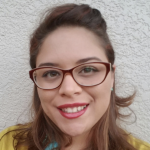 Stacey Lopez '11 earned her bachelor's degree in Educational Studies, with a minor in Community Action, from Trinity College, and her Master of Social Work degree from the University of St. Joseph in 2017. Her internships and community learning experiences at Trinity College served as a strong catalyst for a career committed to facilitating diversity and equity when working with young people of color. Currently, she is the social worker at Opportunity Academy, a program of Our Piece of the Pie, Inc. in Hartford, CT where she supports over-aged and under-credited high school students in reaching their academic, personal, and career goals. In the past ten years, Stacey has had different roles that integrate her bicultural identity, youth development and education background, community building skills, and clinical training in the mental health and not for profit sectors. Prior to OPP, she worked as a licensed in-home clinician for youth and families at Wheeler Clinic and was a W.E.B. Du Bois Diversity Fellow at the Center for Counseling and Psychological Health at UMass-Amherst. Stacey also served as the Project Director for summer youth programs at the Christian Activities Council, Director of Youth Development at Billings Forge Community Works, and Program Coordinator for the Office of Community Service and Civic Engagement at Trinity College. She participates in the Latino Social Workers Network, which is a part of the National Association of Social Workers (NASW)-CT chapter and has recently joined Trinity College's CHER Advisory board.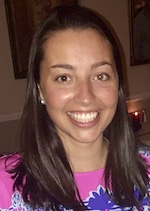 Cara Midlige '17 earned her bachelor's degree in Educational Studies, with a minor in Community Action, from Trinity College, and her master's degree in childhood education from the Relay Graduate School of Education. Cara recently complete her two years as a Teach for America Corps Member, and is continuing to teach 3rd grade students at PS 86 The Kingsbridge Heights School in the Bronx, NYC.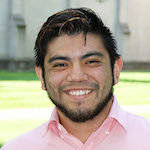 Joseph Orosco '19 earned his bachelor's degree in Engineering and Urban Studies at Trinity College. He grew up in Pomona, CA, and identifies as a first-generation college student and also a Chicano/Native American. Joseph enrolled in Teach for America and is currently teaching Algebra I at Desert Pines High School in the Clark County School District, while obtaining his Masters in Education of Mathematics from the University of Las Vegas, Nevada.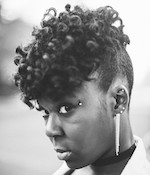 Jeanika Browne-Springer '12 earned her bachelors degree in Theatre & Dance: Arts in the Community, with minors in Studio Arts and Urban Studies, and also completed teacher certification coursework at the University of Saint Joseph in K-5 Elementary Education. She also worked with students in art class at the Montessori school, after school in Grace Academy's enrichment clubs, and through Trinity's Rising Stars mentoring program. Following graduation she completed a semester of student teaching at Breakthrough Magnet School in Hartford and remained there as an intern and building substitute, while working part time as a café operator at TheaterWorks. The following year she moved on to Betances Early Reading Lab in Hartford as an Associate Teacher, leading reading intervention groups, hands-on science lessons, and completing her Masters in Multiple Intelligences through the University of Saint Joseph's cohort program. Luckily her coursework at Trinity qualified her for certification cross endorsements in Theater Education and in Dance. Over the past five years, she has been a second grade teacher at Global Communications International Baccalaureate Academy in Hartford, coaching the drill team after school, and continuing work in Hartford's community theater scene with HartBeat Ensemble and Night Fall. Recently she accepted a position in Development & Marketing with Hartford Performs, a non-profit partnership with Hartford Public Schools to connect classrooms with the city's vibrant arts community and train teachers in arts integration for their daily curriculum. While she never would've thought she'd end up in an office job as a grant writer for an organization, her experiences in the classroom make her a strong advocate for the arts in education, and connector of dots within the arts world.
Additional contributors: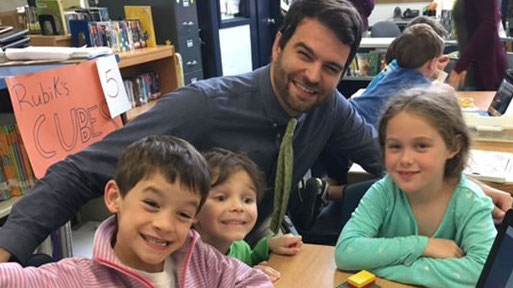 Luke Forshaw '03 earned his bachelor's degree in Psychology at Trinity College, and also completed the elementary teacher certification program through the consortial program with the University of Saint Joseph. Luke has been an educator in the Darien School District in Connecticut since 2003, and currently he is the principal at Ox Ridge Elementary School. He earned his masters and doctoral degrees in curriculum and teaching from Teachers College in New York City, and also teaches graduate students for the University of Saint Joseph. Since Luke is meeting with his PTO during our event, he sent this video clip with advice on getting involved in working with young people and their families, and balancing teaching and graduate work.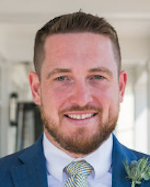 Jason Symmes '09 earned his bachelor's degree in Economics from Trinity College, where he also served as a teaching assistant for Educational Studies. He enrolled in Citizen Schools, a non-profit AmeriCorps program, where he worked in a South Boston middle school and earned his master's degree. Currently he teaches mathematics and coaches students at Methuen High School in Massachusetts. Since Jason will be coaching during our event, he sent these responses to our reflection questions:
What is your current position in teaching or youth work, and what path did you take into this profession? So I realized during my junior year at Trinity that I wanted to be a teacher and a coach. I think I was against it before this time because my father had been saying it to me since I was really young, and I didn't want to do what he said. I was unsure how to get there, being late in my junior year, and I worked with Professor Dougherty to help make my own path. Although I completed my degree in economics, I took as many education classes as I could, and became a teaching assistant for an education class and an economics class. I then decided to apply to Citizen Schools, a non-profit AmeriCorps program that allowed me to earn my masters degree in education while gaining valuable experience in a South Boston middle school. Those two years were amazing and gave me the experience and the education necessary to get a job at Methuen High School, located in a Massachusetts city on the New Hampshire border that has great diversity and resources. I am entering my 9th year here and have really grown as an educator. I was able to get a second masters degree in school administration a few years ago but I am still too involved with teaching my AP Statistics courses and coaching golf and lacrosse. I enjoy everyday and I recommend paving your own path and just plow through.
Thinking back to when you were a Trinity student, what advice do you wish you had heard from someone in the field of teaching or youth work? One of the greatest education experiences I ever had was working in a Hartford elementary school through the Educ 200: Analyzing Schools course at Trinity. It really opened me eyes to education in a city setting and that was when I decided that this is what my life work would be. My advice: make sure that you really enjoy working with students and understand that plenty of days are going to be hard, and some days you are going to want to quit, but the rewarding part of the job is seeing students succeed and the gratitude that they eventually have.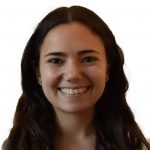 Danyelle Doldoorian '14 earned her bachelor's degree in Educational Studies and Mathematics from Trinity College. She currently teaches mathematics and coaches high school students at the Blair Academy in Blairstown, New Jersey. Since Danyelle will be coaching during our event, she sent these responses to our reflection questions:
What is your current position in teaching or youth work, and what path did you take into this profession? My pathway to private school teaching was kind of a whirlwind. I expected to teach in public school, but when a recruiter came to the Career Development Center to meet with people interested in teaching in private day or boarding schools, I figured I might as well show up. He interviewed me and sent my information to many schools he thought I'd work well with. I received many, many inquiries from schools looking for exactly what I was looking to do: teach math, coach basketball, and coach field hockey. Nearly all of the schools were boarding schools. I had not attended one, but the more I thought about it the more appealing it was to be completely immersed in the lives of the students and the school. I loved my time as a freshman seminar leader, helping with both classwork and transition into college life, and this seemed very similar. I took an interview at Bair Academy in New Jersey. I absolutely fell in love with it and took the job. I now teach math, coach JV field hockey, am the assistant varsity girls' basketball coach, live in a dorm on campus as a dorm parent, do dorm duty once a week, and have a few other responsibilities. I have weekend duty every so often, I teach on Saturdays, and have to drive a bus to weekend activities for the kids as well as athletic events. Living on campus with the kids is great as you get to really know them, and you also have the amazing bonus of free housing and meals. If anyone is interested in boarding school life specifically, please reach out to me!! There is so much info I can give you. It is a completely immersive experience which is absolutely draining and absolutely invigorating and rewarding at the same time. If having autonomy in the classroom and taking kids on random 10PM McDonald's runs sounds appealing to you…let me know!
Thinking back to when you were a Trinity student, what advice do you wish you had heard from someone in the field of teaching or youth work? As a Trinity student I wish someone had told me that private school requires no teaching certification and is AWESOME! I went to public school and thought that's where I wanted to end up, so I was always slightly anxious about how I would make that happen without earning a teaching certification during my undergrad. If that's you…no need to panic! Private school is a fantastic option! I am absolutely in love with my job. Teaching is the best job in the world and I'm lucky I am able to do it at a place that gives me 100 times more than I could ever give it, no matter how hard I try every day to even the score.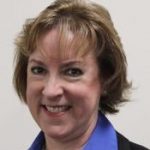 Jill Mack is the Licensure Officer for Educators and School Counselors at the University of Saint Joseph. She will visit the Trinity campus to advise students about the USJ teacher licensure program at this event, Wednesday October 2nd, and she also will be at Peter B's Cafe in the Trinity Library on Thursday, October 31st from 9am – 2pm (please email jmack@usj.edu to schedule an appointment).