Back to News
Samia Khoder '21 Writes Thesis Inspired by Study Away in Berlin and London, Receives Three Awards
Samia Khoder '21 ended her senior year at Trinity with awards and accolades recognizing her for the academic rigor and unique experiences that defined her four years. At Honors Day, Khoder was awarded first prize of the Jeffrey E. Kelter '76 Student Urban Research Prize for her thesis titled "Urban Authenticity: The Changing Meaning of Racial Difference in the Making and Remaking of the City." Khoder also received the Outstanding Urban Studies Senior Award and received a W.H. Russell Fellowship. The fellowship includes a scholarship for graduate school, which Samia will use as she furthers her studies at the Hertie School of Governance in Berlin, Germany.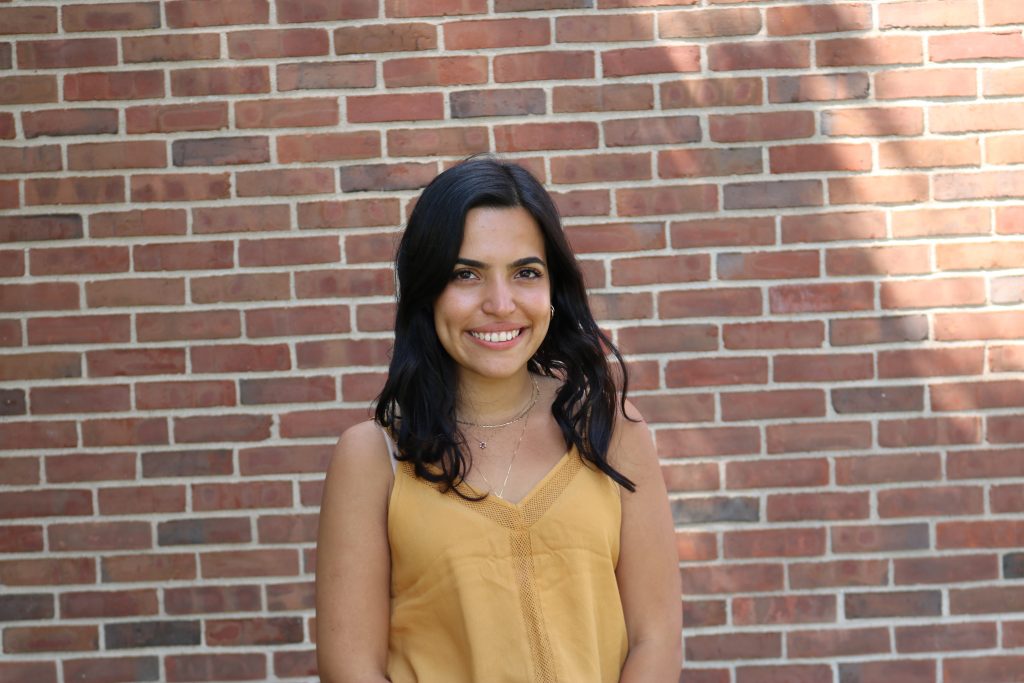 Khoder's thesis was inspired by her time spent studying away in Berlin and London. She found herself immersed in the Kreuzberg neighborhood in Berlin and the Brixton neighborhood in London. Drawn to both neighborhoods in search of an authentic urban experience, Khoder says, "I always try to have an authentic experience with the city. I try to avoid tourist places. I try to be part of the community. The thesis started as a self-criticism about why I am being drawn to these places – are they authentic? Am I choosing what I see as authentic? What is the cost of me looking for that authenticity?" The connection between her experience in both neighborhoods formed the foundation of the thesis. "I lived and breathed both places while I was there. I was very emotionally attached to them. Once I saw the connection between both places, that inspired me," says Khoder.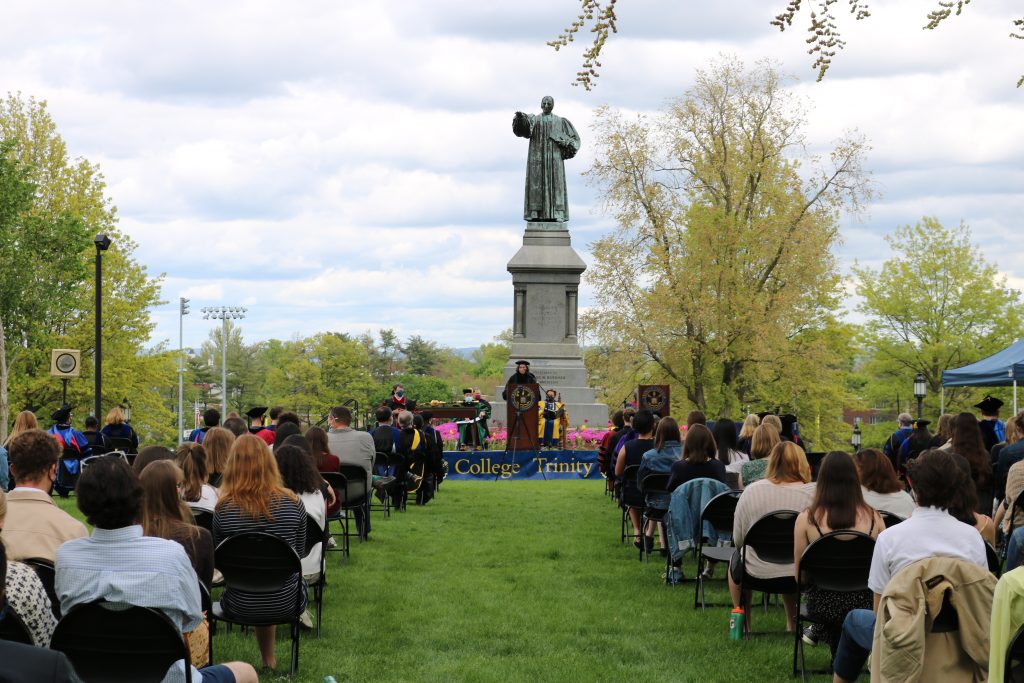 Khoder will start at the Hertie School in September and is moving back to Berlin right after graduation. As for her academic and career interests heading into grad school, Khoder says she is fascinated by immigrants and diaspora communities and is also passionate about sustainability. Of diasporas, Khoder adds, "My dad is an immigrant living in a diaspora community in Brazil. I think it's an interesting relationship that diaspora communities have with cities." Her interest in sustainability was furthered during her time studying away. She was involved with the advocacy group Extinction Rebellion in London and was "out and about in Berlin as well with different environmental activism groups." She hopes to further explore environmental activism when she returns to Berlin this summer.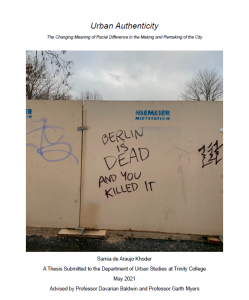 When asked what advice she would give students pursuing a thesis or independent research, Khoder recommends that students, "Find mentors that are open to pushing you, to challenging you, and that are there to see your potential." She notes the integral role her advisors Professor Davarian Baldwin and Professor Garth Myers played in helping her develop her thesis. "There will come a point in your independent research when you doubt yourself and your voice. Having people to remind you that what you have to say is something unique can go a really long way," adds Khoder.
Khoder is looking forward to attending the Hertie School. It was her dream school and she was able to commit to the school after hearing the news of the Russell Fellowship. "The fellowship made that dream come true. It was the missing piece in what I had," says Khoder.