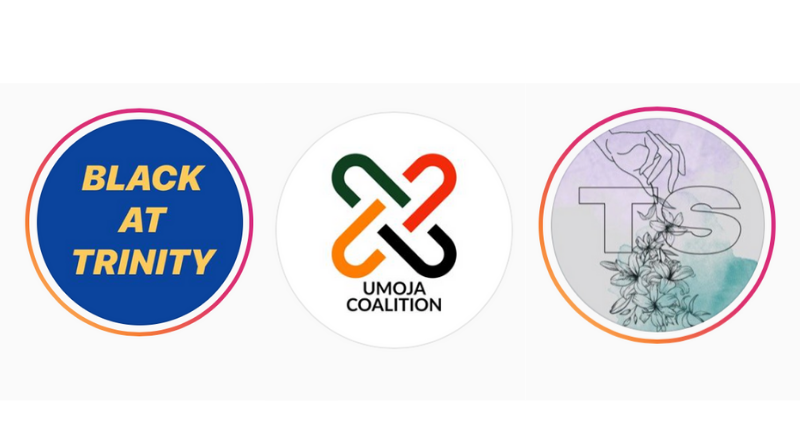 Dear Trinity Community,
In recent weeks, the Center for Hartford Engagement and Research (CHER) has reflected on Trinity students' experiences of racism and sexual violence highlighted by @BlackatTrin and @TrinSurvivors, and the comprehensive lists of demands released by the Umoja Coalition and TrinSurvivors. We are seeing, hearing, and feeling students' pain deeply, and we unequivocally affirm that Black lives matter and we believe survivors. We value the strong presence of BIPOC students in CHER and will strive to make our programs a welcoming space. The organizing and truth-telling we are witnessing has inspired us to make changes.
After carefully reviewing students' experiences and demands, we have identified concrete action steps that align with our mission of strengthening educational partnerships between Hartford's diverse communities and Trinity students, staff, and faculty. Prejudice toward Hartford and its residents represents a significant theme in the @BlackatTrin posts. This mistrust of our predominantly Black and Brown neighbors spills over into stigmatizing students of color on our campus. @BlackatTrin also signals that students of color regularly feel exhausted and exploited, including at times in the community engagement context. Too often, students go unheard when sharing their stories of racism and sexual violence on campus.
In response, CHER reaffirms our commitment to building mutually beneficial partnerships between Trinity and Hartford and supporting an institutional culture of welcoming our Hartford neighbors. Strengthening these meaningful connections can reduce prejudice toward Hartford residents, and the accompanying stigmatization of Trinity's students of color. Further, we commit to institutionalizing mechanisms for student leadership in CHER to better listen to the experiences of BIPOC and other marginalized students.
Specifically, CHER will:
Build deeper relationships with Hartford partners working on racial justice and sexual violence prevention, and publicize opportunities for learning and supporting these local efforts through our social media.
Mobilize our partnerships with Hartford organizations to support campus-wide initiatives to expand anti-racist programming and improve campus climate.
Renew our efforts to advocate for a welcoming campus environment for Hartford residents through continued evaluation of campus-community relationships.
Add diverse student representation to the CHER Advisory Board, alongside our existing faculty, staff, and Hartford resident board members, and explore additional mechanisms for continuous student input.
Maintain a standing agenda item for CHER staff meetings on learning about and combatting systemic racism and sexual violence, through shared team readings, discussions, and identification of future action steps.
We are thankful to the students who have shared their stories, and the student organizers who have issued this powerful call to action. We will continue to listen to and amplify your voices.
In solidarity,
Beatrice Alicea, Assistant Director of Community Service & Civic Engagement
Joe Barber, Director of Community Service & Civic Engagement,
Megan Brown, Director of the Liberal Arts Action Lab
Erica Crowley, CHER Communications & Data Assistant
Morgan Finn, Communications and Program Assistant Liberal Arts Action Lab
Megan Faver Hartline, Director of Community Learning
Robert Cotto, Jr., Director of HMTCA-Trinity College Partnership
Abigail Fisher Williamson, CHER Director and Associate Professor