Laura Minor joined the CHER team as Director of the Liberal Arts Action Lab at the beginning of August 2022. Dr. Minor most recently served as assistant director of undergraduate advisement and coordinator of the Community and Civic Engagement minor at Central Connecticut State University (CCSU). She holds a Ph.D. from Clemson University and conducts research on how community engagement programs shape student outcomes. Learn more about Dr. Minor and her new role below.
What is your current position at Trinity and what are you most looking forward to the next year.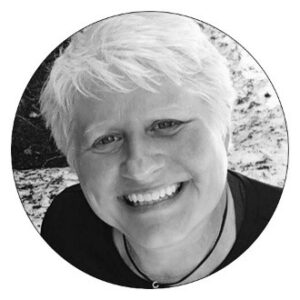 My current position is Director of the Liberal Arts Action Lab, which will be newly located in downtown Hartford at 1 Constitution Plaza.  I direct the administrative aspects of the program, as well as teach some of the project courses.  There is so much to look forward to in this new role with CHER. I am very excited about working closely with Community Learning and Action Lab faculty to advocate for strong academic programs that partner with Hartford's institutions and neighborhoods. I also am excited to continue building and maintaining relationships with the Hartford community and Capital Community College.  Lastly, I'm really looking forward to continuing working with students at Trinity and Capital, and seeing their skills and passions for community engagement grow through their involvement in community-based project learning.
What past connection do you have with Trinity?
The only connection I previously had was admiration from afar.  Since I have been involved in community engagement at the state colleges, I went to a Campus Compact conference several years ago, and heard the original Action Lab Director, Megan Brown, speak about the program.  I was blown away by the thoughtfulness of that model of engagement, and by Trinity's demonstrated commitment to truly partnering with the Hartford community.  In the world of community engaged scholarship, CHER programs are truly the gold standard, and I had been fan-girling it long before I came on board.
What has your educational and professional journey looked like up to this point?
I like to stress to my students that education and career development is a lifelong journey, and I use my own life as an example.  My undergraduate degree was in Elementary Education, but I never taught – I went straight on to my Master of Education in Educational Psychology (School Counseling). While settling into being married and having kids, I was a guidance counselor in New Haven for seven years, then made the transition to advising and administration at the higher education level.  Once I became an academic advisor at Central Connecticut State University, I began teaching in and directing their fledgling academic minor in Community and Civic Engagement, and fell in love with teaching at the college level, and with engaging students on that dynamic topic.  The minor grew from 2 students to 40 by the time I left, which was so gratifying. I worked on my PhD in International Family and Community Studies while also working full-time at CCSU, and finally completed it in 2019.
What are your favorite books or podcasts?
My interests are all over the map on these, so it's hard to pick favorites!  Two books I just finished were Happy Go Lucky by humorist David Sedaris, and on the other end of the spectrum, Winners Take All: The Elite Charade of Changing the World by journalist Anand Giridharadas.  I'll also read anything by Ann Patchett or Margaret Atwood, and have recently been enjoying the fiction and poetry of Ocean Vuong.
As far as podcasts, my "far and away" favorite, for obvious reasons, is one that my daughter produces about ADHD.  It's called "The ADHD Manual", and as a clinical therapist and person with ADHD, she does an incredible job describing neurodivergence in a way that has really helped me understand both her and a lot of my students.  Don't judge me, but I also love true crime and listen to two hilarious women every week on "My Favorite Murder", and keep up with the news with "Wait, Wait!  Don't Tell Me" on NPR.
What was your favorite part of the past academic year?
This past year, I have most enjoyed being a part of the CHER team, and learning from the incredible professionals at Trinity who have been working in this space for many years.  I've also loved learning from its director, Abby Williamson, whose tireless support and advocacy has built upon the work of those who came before her in an amazing way.  I've also really enjoyed working with the Trinity and Capital students, along with the community partners who are doing such important work in Hartford.  I'm lucky to be a part of this community!