Enhancing Relationships in Hartford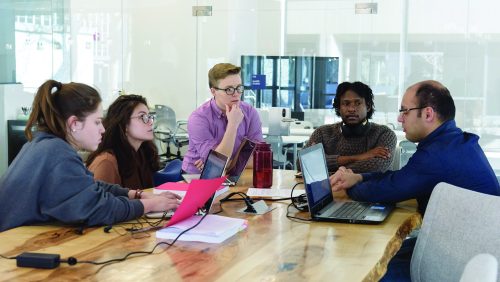 In the open, sunlit workspace of Trinity College's downtown campus at 10 Constitution Plaza, teams assemble in the Liberal Arts Action Lab—an educational partnership between Trinity and Capital Community College that debuted in spring 2018—to discuss some of the biggest challenges facing the city of Hartford and to conduct research to develop possible solutions.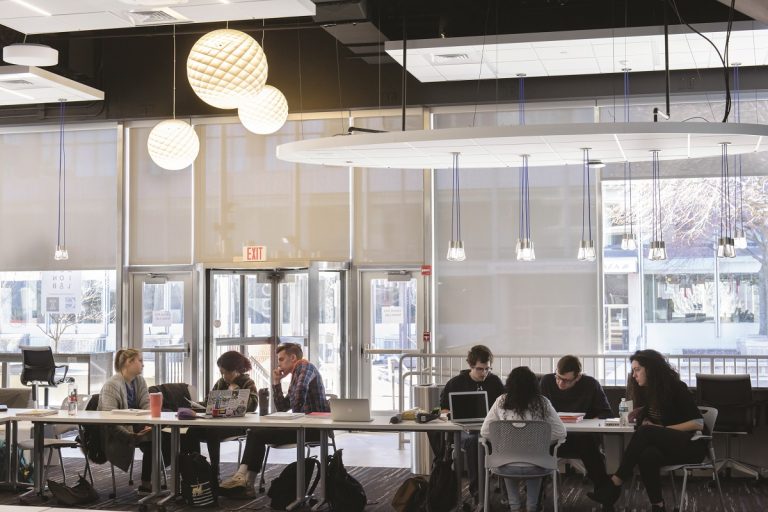 The Action Lab connects faculty members, staff members, and students from Trinity and Capital with community partners, which include neighborhood groups, nonprofits, government agencies, and similar bodies. The broad goals of the Action Lab are to strengthen the city and its role in the region, spark social innovation, and support civic engagement and sustainability.
Read more in a story from the Fall 2018 edition of The Trinity Reporter.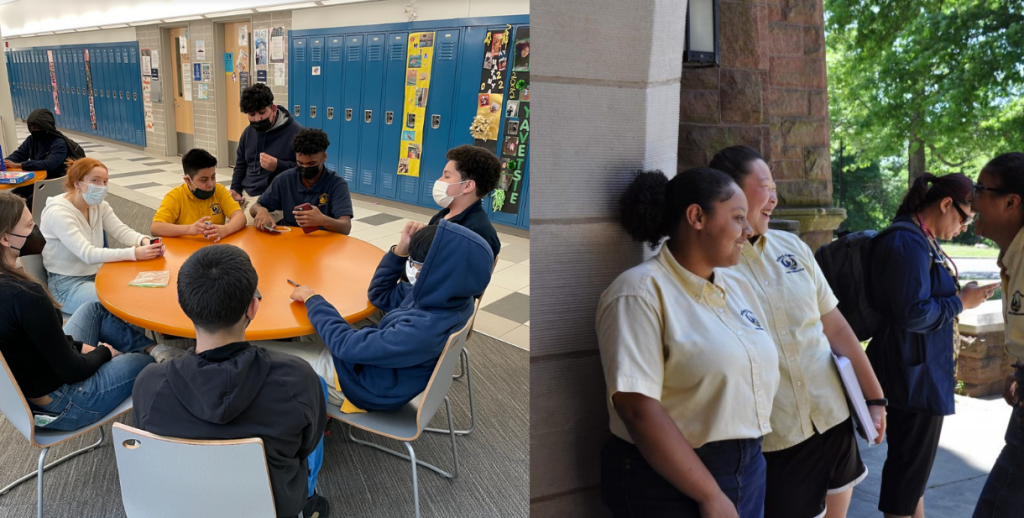 In the fall of 2018, Trinity announced the creation of its Center for Hartford Engagement and Research (CHER), bringing together five community engagement programs at the college to work as one group. The purpose of integrating the programs—some that have been operating at Trinity for decades and others launched in recent years—is to enable them to collaborate more closely and efficiently, strengthening connections among and between civically engaged members of the Trinity community and the Hartford community.
The programs under the umbrella of CHER are Community Learning, Community Service and Civic Engagement, the Liberal Arts Action Lab, Trinfo.Café, and the Hartford Magnet Trinity College Academy (HMTCA) Partnership.