Bringing Together Five Community Engagement Programs
Nominations for CHER Hartford-Resident Advisory Board Members Sought by September 15
Hartford, Connecticut, September 5, 2018 – Trinity College has announced the creation of its Center for Hartford Engagement and Research (CHER), bringing together five community engagement programs at the college to work as one group. The purpose of integrating the programs—some that have been operating at Trinity for decades and others launched in recent years—is to enable them to collaborate more closely and efficiently, strengthening connections among and between civically engaged members of the Trinity community and the Hartford community.
The inaugural director of CHER is Trinity Professor of Educational Studies Jack Dougherty, serving in a two-year faculty appointment that began in July 2018. The five CHER programs and their leaders are:
CHER is under the oversight of Trinity's chief academic officer, Dean of the Faculty and Vice President for Academic Affairs Tim Cresswell. "Trinity has an important role to play in advancing Hartford and the region," said Cresswell. "One of the primary goals of the college's strategic plan is to build on our strengths in connecting liberal arts learning to experiential learning here in Hartford. When students learn from an array of experiences, both inside and outside the classroom, they become more aware of the needs in the community, they discover their ability to help solve real-world problems, and they develop the capacity to learn how to learn from their experiences. This kind of educational experience provides distinct advantages, both to the students and the community at large."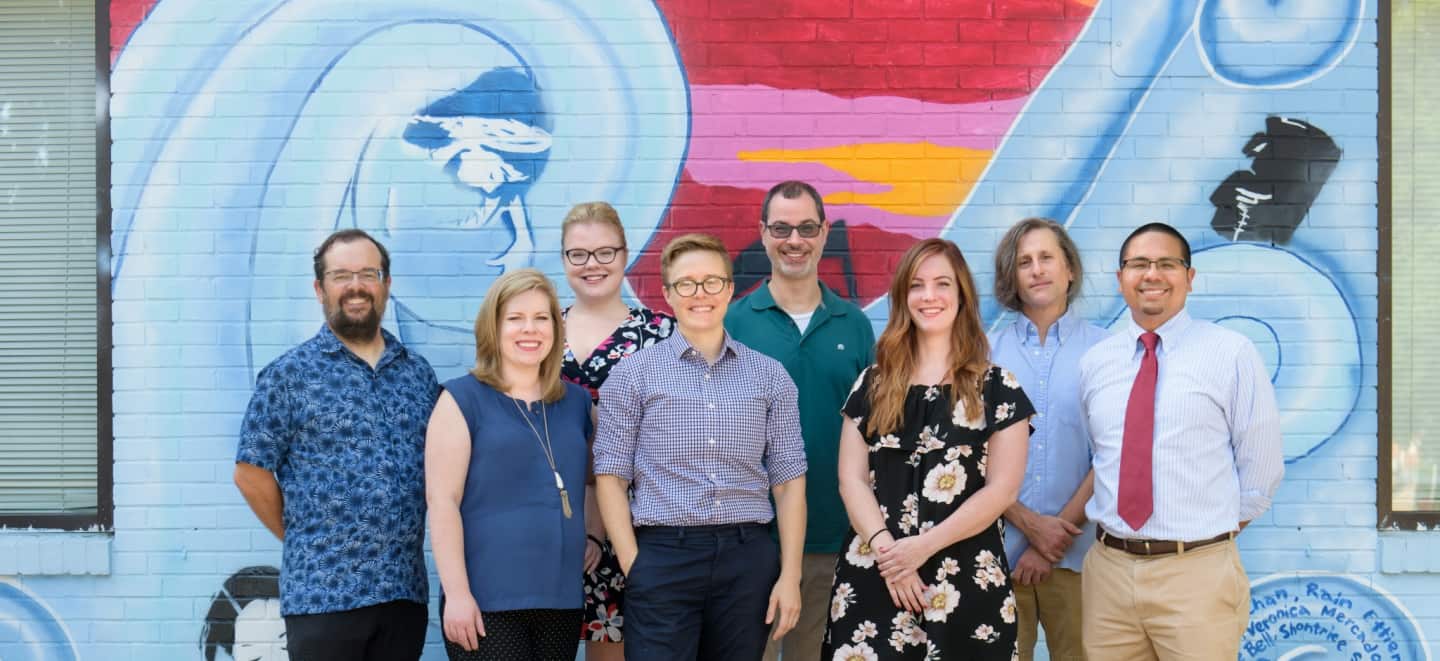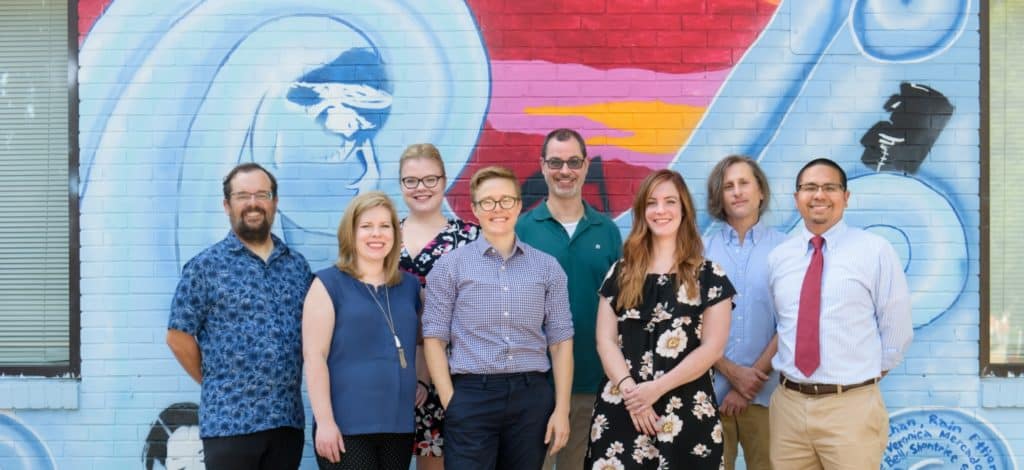 During the fall 2018–19 semester, Dougherty noted, more than 20 Trinity courses will be community learning courses, with faculty and students working closely with members of the community. Also during the fall semester, four Liberal Arts Action Lab research teams of Trinity and Capital Community College students are set to work with community partners on projects involving local food policies and sources; young adults and workforce opportunity; and homeownership.
At Trinfo.Café—where last year computer-literacy training was provided to more than 400 area residents—staff and Trinity students continue to provide a variety of computer-literacy workshops to Hartford residents and customized after-school and summer programming to youth at no cost to residents or community partners. In addition, through Urban Educational Initiatives, 17 high school seniors from Hartford Magnet Trinity College Academy will enroll in fall 2018 in an introductory-level course at Trinity as an early college experience.
Also, the Office of Community Service and Civic Engagement will sponsor its 20th annual Do It Day, a volunteer event taking place this year on Saturday, September 8. Approximately 400 students, mostly Trinity student-athletes, will be deployed throughout the city to work on a variety of projects in collaboration with community organizations. Students' efforts will include gardening, painting, cleaning, delivering furniture to formerly homeless people, housing rehabilitation, inspecting and packing food donations, picking up litter, and maintaining trails, parks, and the riverfront.
Dougherty said, "Given Trinity College's mission—to engage, connect, and transform—an important aspect of CHER is to assess how students' experiences and relationships with Hartford change over time and whether change is associated with meaningful participation in community engagement programs."
CHER is seeking nominations, including self-nominations, for a CHER Hartford-Resident Advisory Board to offer guidance on goals and programs. Civically engaged Hartford residents who are looking for more connections between the community and the college are encouraged to apply by September 15. Members will be invited to two to three meetings per year; more information is available here.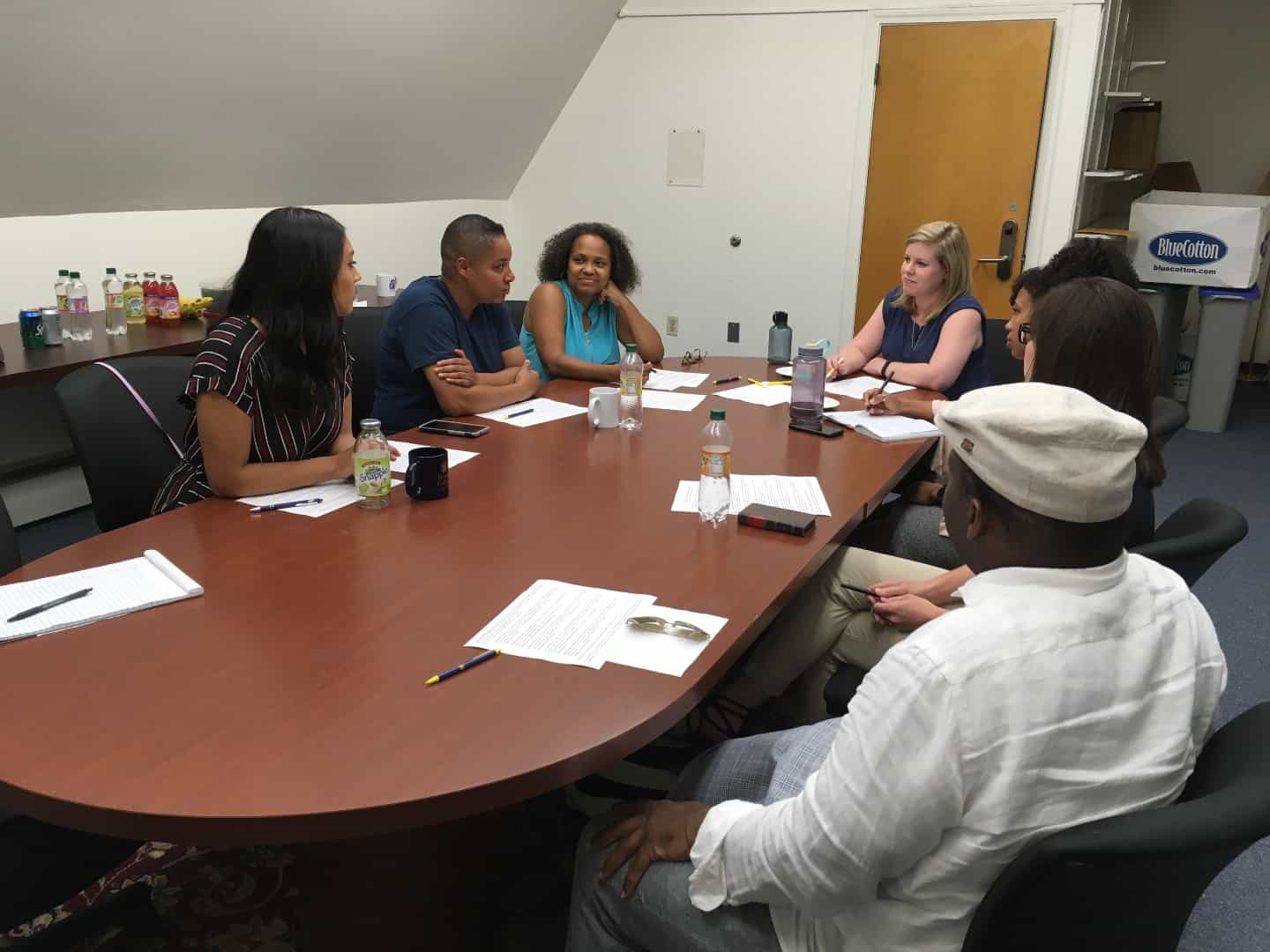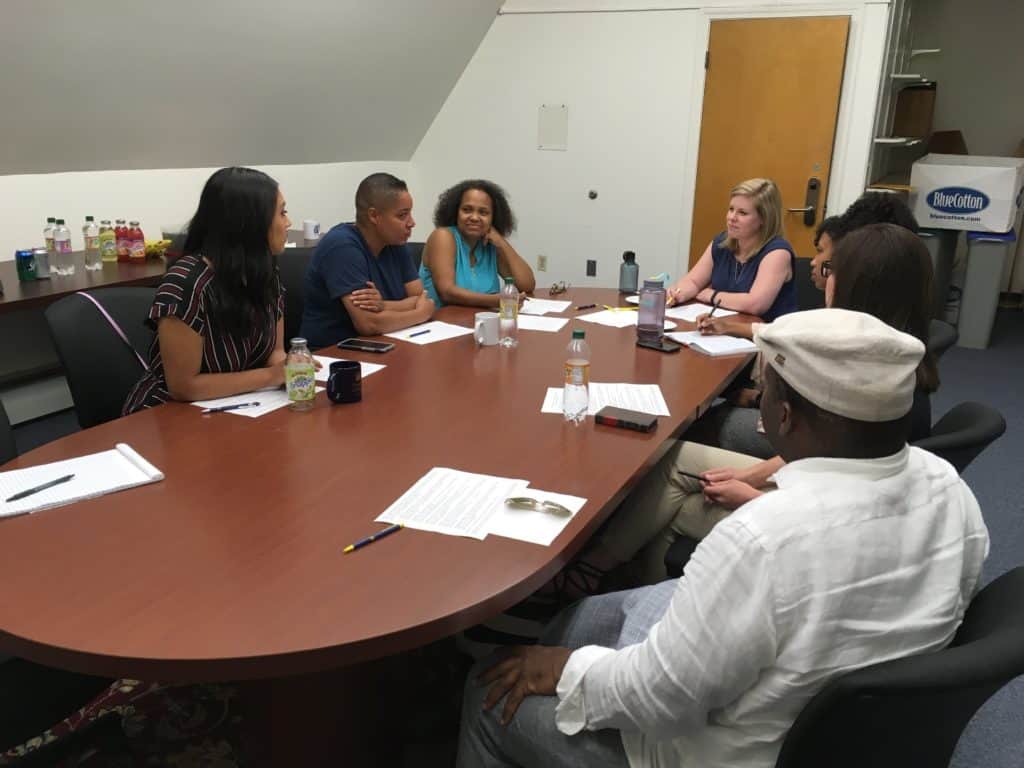 Dougherty said CHER also is conducting focus-group sessions with community partners to gather their input and ideas. A recent session included representatives from Achieve Hartford!, the Amistad Center for Art & Culture, the Harriet Beecher Stowe Center, Interval House, and True Colors. Upcoming focus-group sessions are scheduled for September 12, 3:00–4:00 p.m., and September 13, 9:00–10:00 a.m., at 70 Vernon Street. Community partner organizations interested in participating in a CHER focus-group session should contact Dougherty at [email protected].
For more information about CHER programs or to contact any of the individual programs' staff members, visit the website of the Center for Hartford Engagement and Research (CHER) at https://www.trincoll.edu/cher/.