The Austin Arts Center is the hub of cultural life at Trinity College.
The AAC fosters dynamic arts engagement across and beyond Trinity's campus and is home to Goodwin Theater, Garmany Hall, Widener Gallery, and Gruss Music Center.  Alongside the campus's wide array of arts venues, the AAC often supports and programs arts events in the Performance Lab (Trinity Commons) and the Media and Performance (Crescent Center for Arts and Neuroscience).
Fall 2023 Events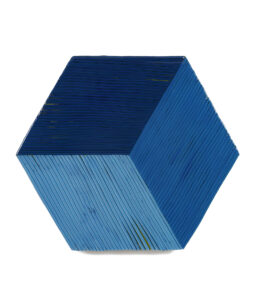 Jenny Wu: Otherly
Art exhibition of sculptural paintings by Jenny Wu
September 25 – October 23, 2023
Gallery Hours: Monday – Friday, 10:00 a.m. – 5:00 p.m., Saturday 1:00 – 5:00 p.m.
Artist Talk and Reception: September 28, 4:30 – 6:30 p.m.
Widener Gallery, Austin Arts Center
Otherly includes abstract sculptural paintings by Visiting Assistant Professor in Fine Arts Jenny Wu. Like the exhibition's title, Wu's work physically, visually, and thematically refers to the state of being something else – an unrecognizable art form, an indefinable artistic style, or an individual outside of a socially or politically defined group.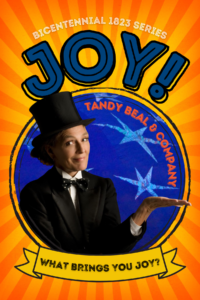 JOY!
Directed by Tandy Beal
October 13, 2023, at 7:30 p.m. and October 14, 2023, at 2:00 p.m. and 7:30 p.m.
Goodwin Theater, Austin Arts Center
Click HERE to reserve a seat
~ a dazzling array of dance, music, and circus ~
Under the inspired direction of choreographer Tandy Beal, this world-class, multi-talented ensemble of dancers, acrobats, and circus artists will perform alongside live music from award-winning a cappella group SoVoSó. Tailored to Trinity's yearlong bicentennial celebrations, JOY's magical madcap of more than 25 amazing performers also includes students, faculty, and professionals from Trinity College, Hartford, and the surrounding region. Reservations are strongly encouraged.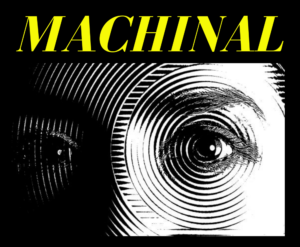 Machinal
By Sophie Treadwell
in arrangement with Nick Hern Books
Directed by Teri Incampo
Assistant Directed by Lily McMahon '23
November 30-December 2, 2023, at 7:30 p.m.
Goodwin Theater, Austin Arts Center
BE IN THE KNOW:
To receive invitations and reminders of music, theater and dance, and fine arts events at Trinity College, connect with the Austin Arts Center on Facebook, Instagram, and Twitter.
For a complete list of events at Trinity College, click here.
VISIT:
The Box Office is open Monday–Friday from 10:00 a.m. to 5:00 p.m., and Saturdays 1:00 p.m. to 5:00 p.m. when there is a performance.

For tickets, please call the Austin Arts Center Box Office at (860) 297-2199.
Trinity remains a mask-friendly campus, and the community will respect any person's decision to wear a mask.
MORE INFORMATION:
For a recording of directions to the campus, please call the Trinity College Information Line at (860) 297-2001.
Questions? E-mail

[email protected]

. Email is for inquiries only; no ticket reservations, please.
No Matter Where In the House; Finding A Place in Performing Arts
GET IN TOUCH
Austin Arts Center
300 Summit Street
Hartford, CT 06106