The hub of artistic life at Trinity College.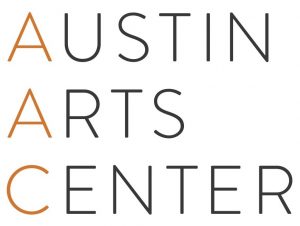 AAC Updated Covid-19 Visitor Policy
We are welcoming back visitors and event participants under the following policy:
In concert with the most recent guidance from the CDC, Trinity College, and thus Austin Arts Center's, 2021-22 policy requires that all faculty, staff, and students be vaccinated. Until further notice, all patrons and visitors to Austin Arts Center in person performances and gatherings will be required to show proof of vaccination in person, with identification, and must wear a face mask while inside the venue. Trinity IDs are also accepted as proof of vaccination. At this time, performance venues will be at 100% capacity for all events.
We appreciate your understanding and cooperation!
Be in the know:
To receive invitations and reminders of music, theater and dance, and fine arts events at Trinity College, connect with the Austin Arts Center on Facebook, Twitter, and Instagram.
For a complete list of events at Trinity College, click here.
Come visit:
For tickets, please call the Austin Arts Center Box Office at (860) 297-2199. The Box Office is open Monday–Friday from 10:00 a.m. to 6:00 p.m., and Saturdays 12:00 p.m. to 6:00 p.m. when there is a performance.

The Widener Gallery will be showing again in Spring 2022. We will share gallery information here as exhibits are confirmed.

Please note that the AAC Covid-19 Visitor Policy also applies to the Gallery.
More information:
For a recording of directions to the campus, please call the Trinity College Information Line at (860) 297-2001.
Questions? E-mail AustinArtsInfo@trincoll.edu. Email is for inquiries only; no ticket reservations, please.
Spring 2022 Events
CLOUD CULT
May 20, 2022
Austin Arts Center- Goodwin Theater, 7:00pm
Free Admission, Ticket required

Minnesota's Cloud Cult has a rich eleven-album history of bucking the mainstream music industry in favor of independently releasing music via their environmentally-conscious record label Earthology Records. Hailed as one of the Top 10 Green Bands by Rolling Stone, the band's philosophical lyrics and alternative-orchestral-folk-rock sound has been lauded by critics as "insane genius" (Pitchfork) and "an invocation of the lifeforce" (New York Times). Cloud Cult began as Craig Minowa's solo studio project after the unexpected loss of his son and has grown to the present day with an evolving lineup of incredible musicians. Known for incorporating live painting into their concerts, Cloud Cult are pioneers of multimedia artistry. This is most recently highlighted with the feature film release of The Seeker – starring Josh Radnor & Alex McKenna – which accompanied the band's 2016 album, landed on Entertainment Weekly's Must List, and garnered prestigious awards on the indie film festival circuit. Now six years later, Cloud Cult returns with their transformative new album Metamorphosis.

DIVINE THEORY
May 20, 2022 – September 30, 2022
Austin Arts Center – Widener Gallery
Free AdmissionIn Divine Theory, Jerome Sicard's large, stoic sculptures are flanked by the quiet wall works of Brea Campbell-Stewart and bathed in the cassette-recorded sounds of original compositions by artist and musician Miguel Mathias. Together, these visual and auditory components create and aura of sanctity — borrowing the aesthetic power and calculated opacity of the religious only to deploy them at the contemporary intersections of craft, commerce, and appropriation.

Divine Theory was curated by the Trinity Studio Arts Program's 2021-2022 post-bacc fellow Harrison Kinnane Smith.
​
Additional performances to be announced!
No Matter Where In the House; Finding A Place in Performing Arts
GET IN TOUCH
Austin Arts Center
300 Summit Street
Hartford, CT 06106