The hub of artistic life at Trinity College.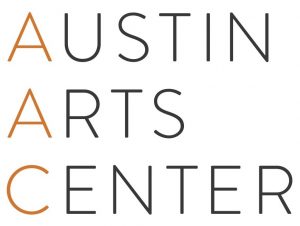 AAC Updated Covid-19 Visitor Policy
In concert with the most recent guidance from the CDC, Trinity College, and thus the Austin Arts Center, our 2022-23 policy requires that all faculty, staff, and students be vaccinated.
At this time, all patrons and visitors to Austin Arts Center in person performances and gatherings are encouraged to wear a face mask while inside the venue. All performance venues will be at sat at 100% capacity.
Be in the know:
To receive invitations and reminders of music, theater and dance, and fine arts events at Trinity College, connect with the Austin Arts Center on Facebook, Twitter, and Instagram.
For a complete list of events at Trinity College, click here.
Come visit:
For tickets, please call the Austin Arts Center Box Office at (860) 297-2199. The Box Office is open Monday–Friday from 10:00 a.m. to 6:00 p.m., and Saturdays 12:00 p.m. to 6:00 p.m. when there is a performance.

The Widener Gallery will be showing again in Spring 2022. We will share gallery information here as exhibits are confirmed.

Please note that the AAC Covid-19 Visitor Policy also applies to the Gallery.
More information:
For a recording of directions to the campus, please call the Trinity College Information Line at (860) 297-2001.
Questions? E-mail AustinArtsInfo@trincoll.edu. Email is for inquiries only; no ticket reservations, please.
Fall 2022 Events
Offertory: Liturgy|Order|Bridge
presented by the Dept. of Theater and Dance,  directed by Deborah Goffe
Dec. 2-3, Trinity Commons, 240 New Britain Ave., Performance Lab
About Offertory
Our Fall Dance Concert, "Offertory," is an interactive performance work directed by Visiting Associate Professor Deborah Goffe (@scapegoatgarden), and created in collaboration with its two performers, Nancy Becerra-Cordoba '22 and Junny Nguyen '26. Throughout the semester the three have drawn inspiration from Goffe's larger project, "Liturgy|Order|Bridge." What if we could use performance as a ceremony for celebrating togetherness, and for considering the importance of really seeing one another? Join Junny and Nancy as they guide us in experiencing the intimacies (and spectacle) of communal embodiment as rituals of care.
Tickets can be obtained at the following link: https://www.showtix4u.com/event-details/68246
Past productions
Janis Brenner – Inheritance: A Litany
Friday, October 28, The Performance Lab, Trinity Commons, 7:30 p.m.
Acclaimed multidisciplinary artist Janis Brenner will appear in her award winning, full-length, interdisciplinary dance/voice/theatre one-woman show, Inheritance: A Litany.
Hamlet – by William Shakespeare
Directed by Terrell Sledge
Assistant Directed by Libby Perler '23
November 10-12 @ 7:30pm in Goodwin Theater
November 12 @ 2pm  in Goodwin Theater
Notes from the Director:
"The object of art is to give life shape."
— Jean Anouilh, French, playwright and/or William Shakespeare
There is still debate about who first coined the phrase. But perhaps the debate itself serves the point. The search for the "truth" and the "right" is perhaps one of the grandest, most human occupations. For young Hamlet, that is definitely the case.
With a father slain, a mother re-married and an uncle accused, Prince Hamlet's life must take on a shape that even their own heart struggles to comprehend. But their hunt for truth and justice is only the beginning of our journey into the mind of a young royal under an unimaginable weight.
Trinity College's Fall Production of Hamlet by William Shakespeare will dive into questions of love, loyalty and the inner workings of the mind, as well as historic assumptions about mental health.
Join us as we explore the incredible narrative of a college-age hero, for whom growing up was anything but simple.
No Matter Where In the House; Finding A Place in Performing Arts
GET IN TOUCH
Austin Arts Center
300 Summit Street
Hartford, CT 06106