The hub of artistic life at Trinity College.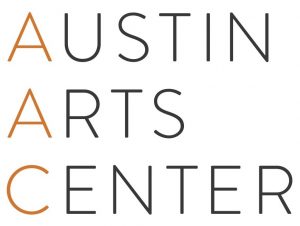 Be in the know:
Events for the 2021-2022 academic year are forthcoming! Please return to this page for updates.
To receive invitations and reminders of music, theater and dance, and fine arts events at Trinity College, connect with the Austin Arts Center on Facebook, Twitter, and Instagram.
For a complete list of events at Trinity College, click here.
Come visit:
For tickets, please call the Austin Arts Center Box Office at (860) 297-2199. The Box Office is open Monday – Friday from 10:00 a.m. to 6:00 p.m., Saturday from 1:00 to 6:00 p.m. , and prior to events. Closed Sunday.

The AAC Box Office is currently closed for Summer 2021. We are planning to reopen in September 2021.


The Widener Gallery is open Monday – Friday, 12:00 p.m. – 8:00 p.m., closed Saturday and Sunday.

The Widener Gallery is currently closed for Summer 2021.  Please check back for reopening updates.

More information:
For a recording of directions to the campus, please call the Trinity College Information Line at (860) 297-2001.
Questions? E-mail AustinArtsInfo@trincoll.edu. Email is for inquiries only; no ticket reservations, please.
Thank you to all the audiences who joined us for recorded, live streamed, virtual, and in person events during the Spring 2021 semester!  Want to know what we were up to? Look below!
Performing Hartford

Tuesdays, March and April

6:30 p.m. via Facebook Live

Performing Hartford is a Community Learning course and virtual performance series that highlights the diversity of artistic practice in the city of Hartford. Created collaboratively with Trinity alumna Jasmin Agosto.

Virtual Samba Fest

Tuesdays in April

7:00 p.m. via YouTube

This year's Samba Fest is coming to YOU! Sit back and relax or get up and dance. Featuring Ivan Vilela, Yamandu Costa, Meninos de Minas, and Ivan Lins with Marco Brito.

Everybody is an Artist: An Interactive Event

Friday, April 9

7:00 p.m. via Zoom

Inspired by the Pablo Picasso quote, "Every child is an artist. The problem is how to remain an artist once he grows up.", Janis Brenner will look at the creative impulse that is innate within each of us.

Attention, Presence, and Interaction: A Creative Workshop with Caleb Nussear and Peter Kyle

Saturday, April 10

12:30 – 2:30 p.m. via Zoom

Information and registration coming soon!

Interfacing: Performance and Practice

Friday, April 16

7:00 p.m. via Zoom

Join Marielis Garcia for a live virtual dance performance that explored the point at which multiple systems interact. In the second hald the of the evening Marielis will be joined in conversation by Peter Kyle, Assistant Professor of Theater and Dance.

Dancing Everywhere

Friday, April 23 and Saturday, April 24

7:30 p.m. part LIVE, part via Zoom


Friday at 7:30 p.m. is a LIVE and in-person performance 'neath the elms on the Main Quad, followed by a video presentation projected on The Chapel at 8:15 p.m. — open to Trinity College campus only.

Saturday at 7:30 p.m., students and faculty will present a compilation of dances for the camera and works created for Zoom — all are welcome.

Register here or tune in on our Facebook page.

Urinetown: The Musical 

Wednesday – Friday, April 28 – 30 at 7:00 p.m.

Saturday, May 1 at 2:00 and 7:00 p.m.

via ShowTix4U

In the post-apocalyptic dystopia of Urinetown, water is in such short supply that it has become the key economic commodity; so much so that characters are obliged to pay a huge and corrupt corporation for the "privilege to pee".
No Matter Where In the House; Finding A Place in Performing Arts
GET IN TOUCH
Austin Arts Center
300 Summit Street
Hartford, CT 06106