Story Labs: New Podcast Recording Studios in Library
Listen to an audio version of this story:
Two new podcast studios have been created this fall at Trinity College's Raether Library and Information Technology Center. These studios, known as Story Labs, will enable faculty, staff, and students to record and edit their own podcasts, audio stories, and other media on professional equipment that is available to them 24 hours a day, seven days a week.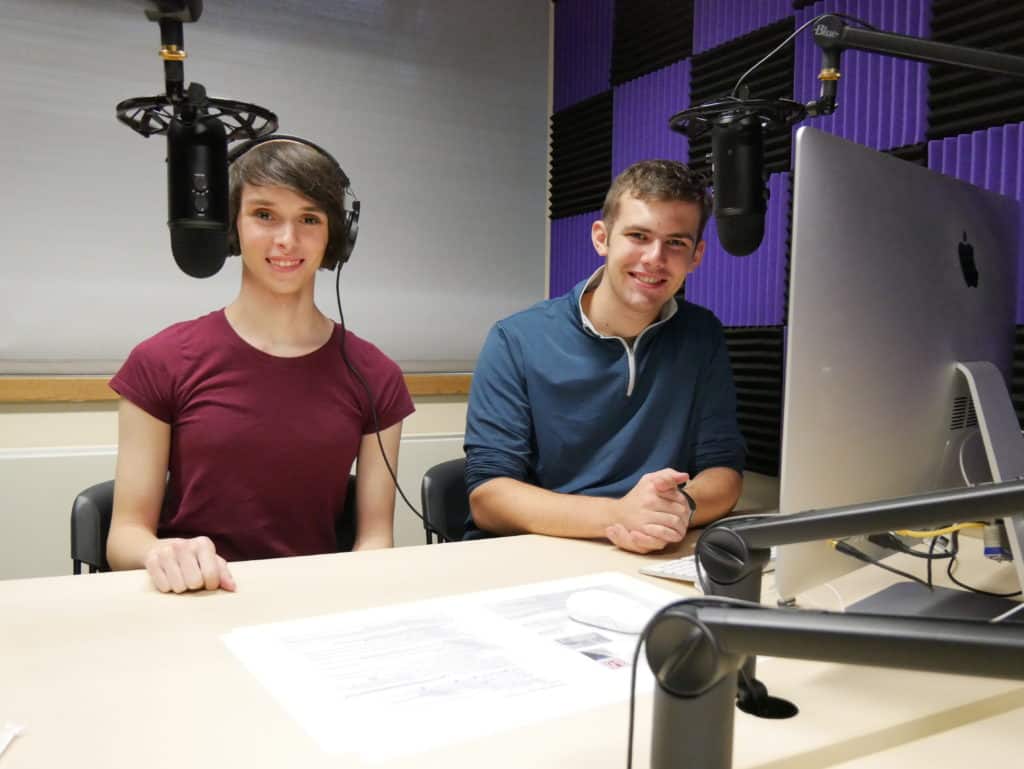 "The ability to record and edit audio and transform it into a class assignment, research, or creative project will offer Trinity students a unique resource to pursue their studies on campus in a dynamic way and to carry this knowledge into their respective careers," said Mary Mahoney, the Andrew W. Mellon Postdoctoral Fellow in Digital Humanities. Mahoney has been leading the effort to create these spaces along with Angie Wolf, the director of educational media and video production for Information Technology Services. The new studios, Mahoney said, will enrich the academic experience by encouraging students to think strategically about effective communication and consumer content.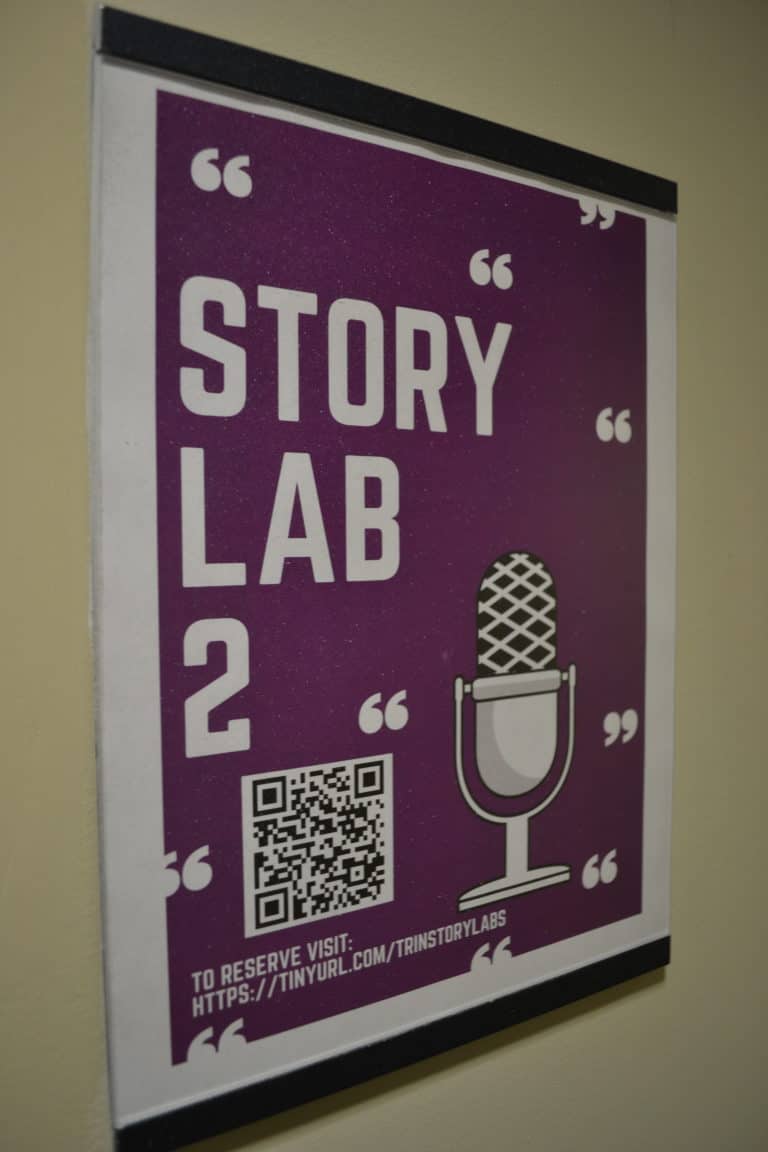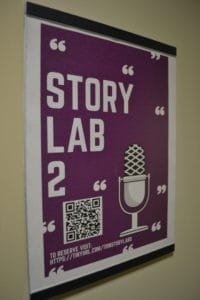 Each studio is outfitted with high-quality microphones and easy-to-navigate recording software. Included within each space are instructions on how to operate the equipment and edit recordings. Additionally, help is just around the corner because the Story Labs are located near the Student Technology Associates in the Center for Education Technology on Level 1 of the library. In an effort to promote digital scholarship, a year-long program open to the Trinity community will focus on the development, creation, and distribution of podcasts.
The Raether Library and Information Technology Center offers a wide variety of technological instruments, workshops, and work spaces. In recent years, there has been a push to encourage digital scholarship, which Mahoney described as the use of digital tools and practices across academic disciplines. The Story Labs add to Trinity's educational technology, which already includes 3-D printing and virtual reality spaces. Wolf added, "While some students may already have experience with producing podcasts, the Story Labs offer a dedicated on-campus space to this effort and provide high-quality equipment and software."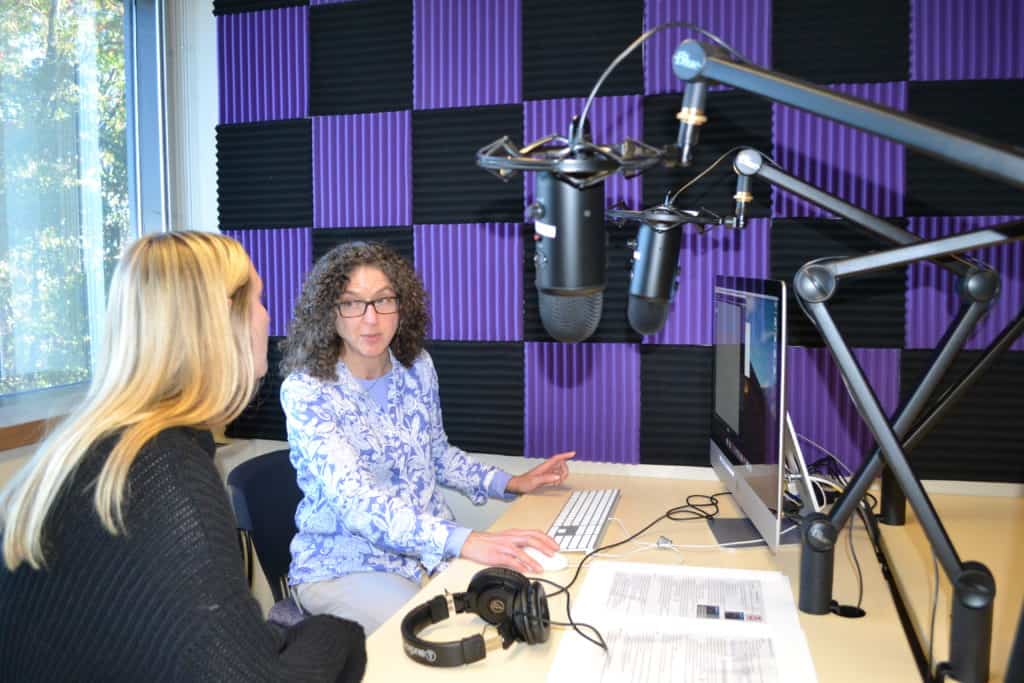 The Story Labs also benefit the work of staff and faculty, including Associate Professor of History and International Studies Seth Markle, who has outlined a new course for the History Department called "Podcasting History." Markle also has been using the studios to develop his own podcast, "UnRefined." He said, "'UnRefined' explores the relationship between hip-hop and higher education by investigating the experiences and critical perspectives of educators, researchers, activists, scholars, and artists. 'UnRefined' takes a closer look inside academia, shedding a light on the educative potential of hip-hop and the many ways in which it functions in the college space."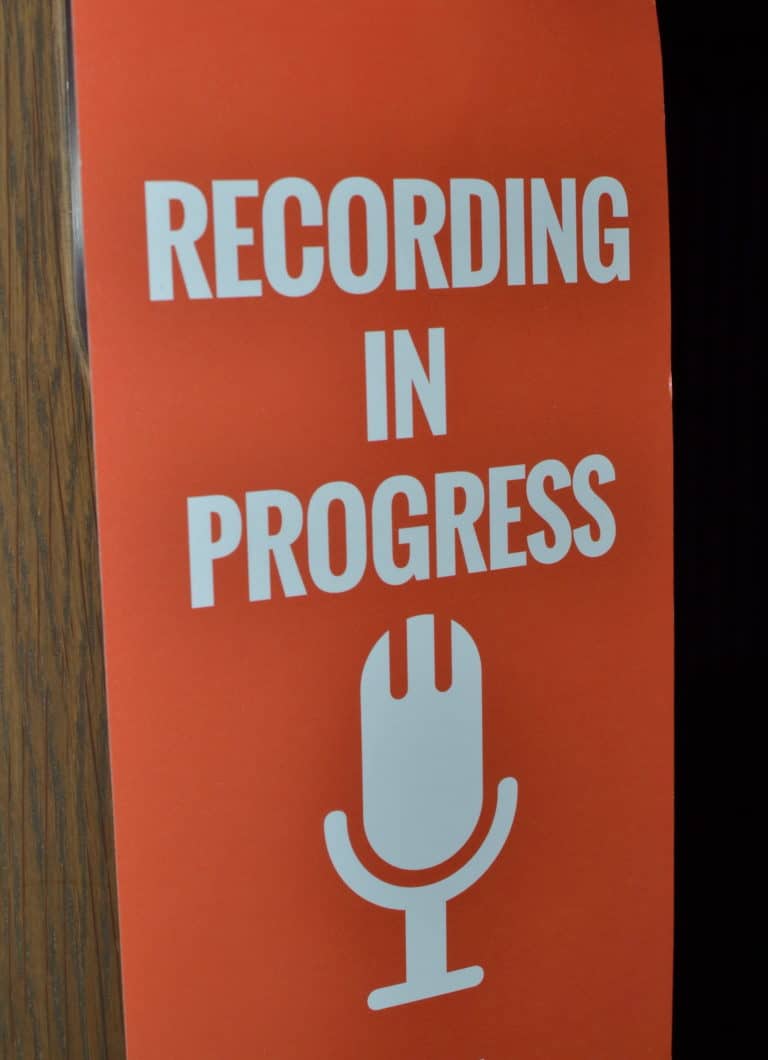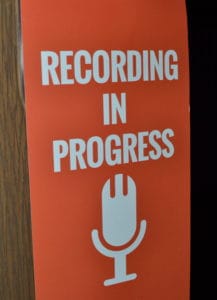 The Story Labs on the main campus are not the first of their kind for Trinity. There is a similar studio at Trinity's campus in Trinidad and Tobago that Mahoney and Wolf helped to launch last summer with Roannta Dalrymple, the on-site director of Trinity in Trinidad. The Office of Study Away co-founded the studios in an effort to encourage students to produce creative reflections of their experiences abroad. At the end of a semester, these stories will be presented at a storytelling festival, allowing students to relate to each other and their faculty members in an anecdotal and intimate way.
Jennifer Summerhays, the director of Office of Study Away and co-designer of Trinidad's Story Labs, said, "I know that students are positively impacted by telling their stories when they return from studying away. Sharing stories and then being required to edit them for an audience is one way students make better sense of what they've lived abroad. Storytelling is a powerful reflective and pedagogical tool post study away." In utilizing the Story Labs abroad, students are able to reflect more deeply, think more creatively, and document their developing knowledge base, Summerhays added.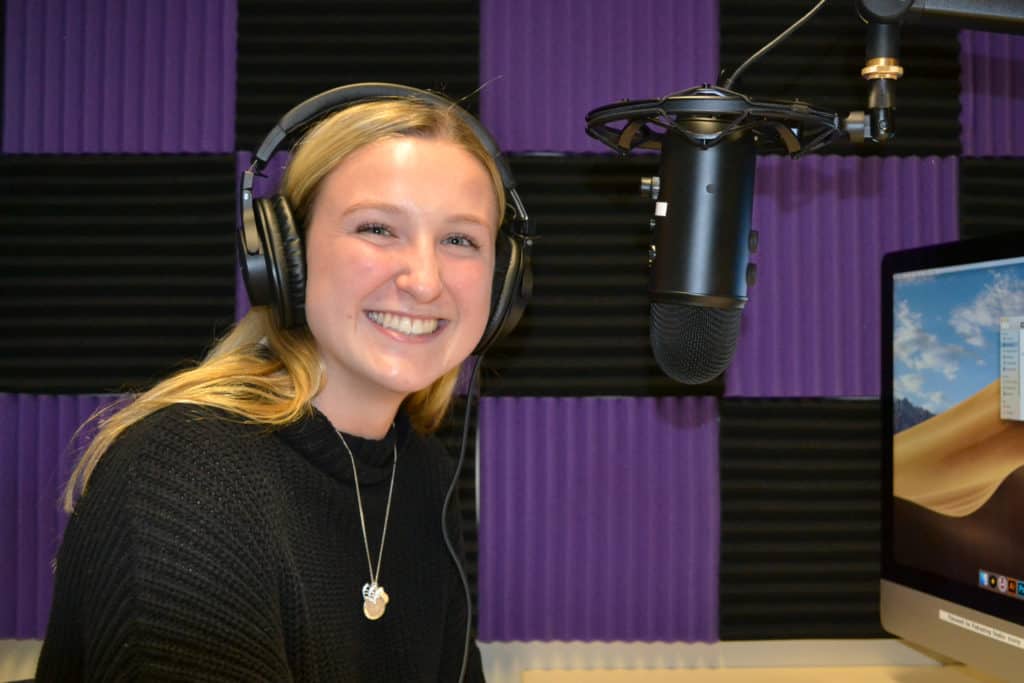 As Mahoney said, "This project is in keeping with Trinity's mission in that it offers students a way of thinking with digital tools that can help them grow as scholars and contribute to both their community here and to the broader world of which they are a part."
Additionally, Markle said, "Podcasts speak to student interests on a number of levels, allowing them to be creative while gaining important skills in editing, storytelling, and communication."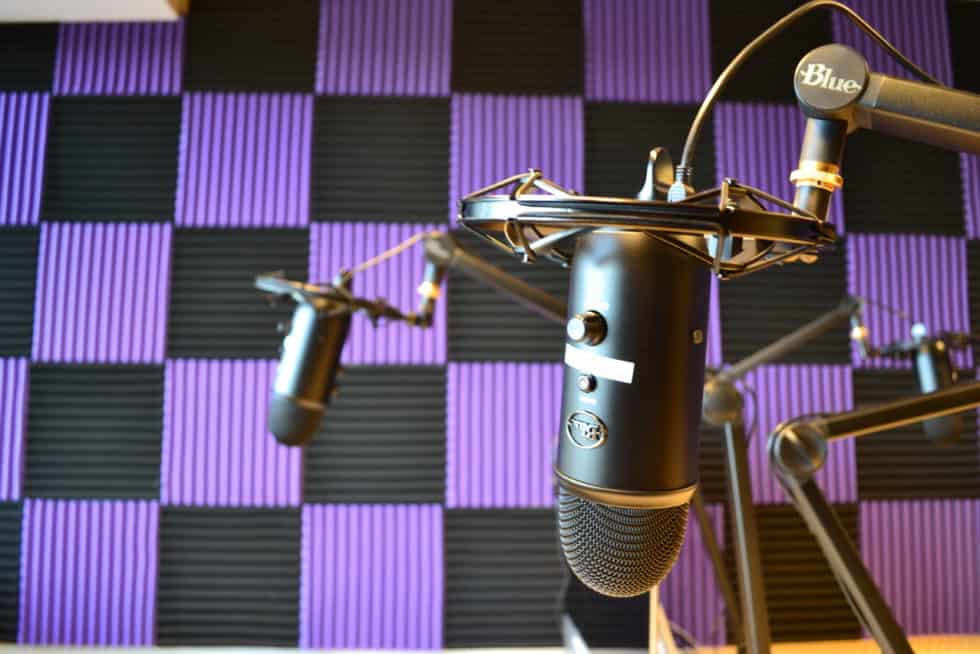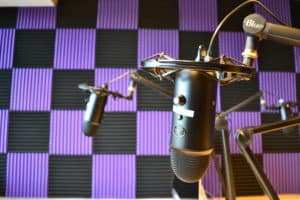 To learn more about the digital liberal arts at Trinity, click here.
Trinity students and employees can reserve time in the Story Labs by clicking here.
For more information on the Story Labs, contact Mary Mahoney, Angie Wolf, or the student technology assistants.
Written by Emily Wickles '20