Back to News
Two Trinity Students Receive Prestigious Barry Goldwater Scholarships
Announcement
posted
by Andrew J. Concatelli
Trinity College students Skye Embray '23 and Nicole Massa '23 have been selected to receive Barry Goldwater Scholarships from a pool of more than 5,000 applicants from across the country. The scholarship is one of the most prestigious awards for students interested in pursuing careers in the natural sciences, mathematics, and engineering.
Alison J. Draper, the director of Trinity's Center for Interdisciplinary Science, said this scholarship is a recognition of the opportunities Trinity students have to work one-on-one with faculty members and to conduct original research. "With the Goldwater, Skye and Nicole are recognized for their potential as future scientists based on the deep experience and interest they already have," Draper said. "Winning a Goldwater will get them noticed by future graduate school programs and employers—it's like a national seal of approval."
According to its website, the Barry Goldwater Scholarship and Excellence in Education Foundation was established by Congress in 1986 to serve as a living memorial to honor the lifetime work of U.S. Sen. Barry Goldwater, who served his country for 56 years as a soldier and statesman, including 30 years in the U.S. Senate. By providing scholarships to college sophomores and juniors who intend to pursue research careers in the natural sciences, mathematics, and engineering, the Goldwater Foundation is helping ensure that the U.S. is producing highly-qualified professionals in these critical fields.
Read more about Trinity's latest Barry Goldwater Scholars below:
Skye Embray '23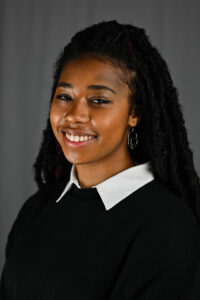 Embray, who is from Los Angeles, California, and is double-majoring in environmental science and public policy and law at Trinity, said that the Goldwater Scholarship represents an acknowledgment of her work toward achieving academic excellence and pursuing a career in science. "The Goldwater Scholarship reminds me that I am capable, whether in the classroom or the laboratory," Embray said. "This award, which I am highly honored to receive, is a testament to my dedication and passion for environmental science and a symbol of encouragement for me to continue working toward my goals."
After first becoming interested in environmental science thanks to a middle school ecology class, Embray developed a passion for understanding the environment and ways to protect its resources and the life within it. "I continued exploring and refining this fascination and have been able to settle on studying water quality and freshwater ecosystems," Embray said.
She chose to attend Trinity because the city of Hartford was the culturally diverse environment she was looking for. "I also was excited about the presence of a strong Environmental Science Program with opportunities for research, and the multitude of student-run social organizations that would allow me to find a community on campus," she said. At Trinity, Embray is a resident advisor, co-president of the Trinity College Black Women's Organization (TCBWO), and co-captain of the Trinity Cheerleading Team.
Embray has worked extensively with Assistant Professor of Environmental Science and Biology Amber L. Pitt, her major adviser and research adviser. "Professor Pitt has been so supportive in helping me discover and refine my career path," Embray said. "She has always steered me toward opportunities and programs that will help advance my academic and professional careers."
Her current research focuses on understanding the spatial distribution of mercury accumulation in the floating vegetation of a pond in West Hartford's Beachland Park. "I believe that scientific research is extremely important because it gives individuals the power to discover the answers to their own questions," Embray said. "I focus on the importance of applied scientific research because it can provide the understanding necessary for the development of solutions to the world's most pressing issues. Personally, scientific research has allowed me to refine my critical thinking skills and to stretch the ends of my curiosity."
Pitt said that Embray is an exceptionally bright and motivated student who developed a strong interest in aquatic ecology through a National Science Foundation Research Experience for Undergraduates program at the University of Arkansas. "She is committed to ensuring that environmental policy is grounded in robust science so that we, as a society, can effectively address and mitigate practices that are contributing to environmental crises," Pitt said. "With her academic training, research experiences, and determination, I expect Skye will be at the forefront of environmental research and policy throughout her career."
Embray aspires to combine the science of aquatic ecology with policy development to address damages to natural water resources through pollution and chemical contamination. "In the long term, I plan to obtain a Ph.D. in aquatic ecology with an emphasis on sustainability and resource management," she said.
Nicole Massa '23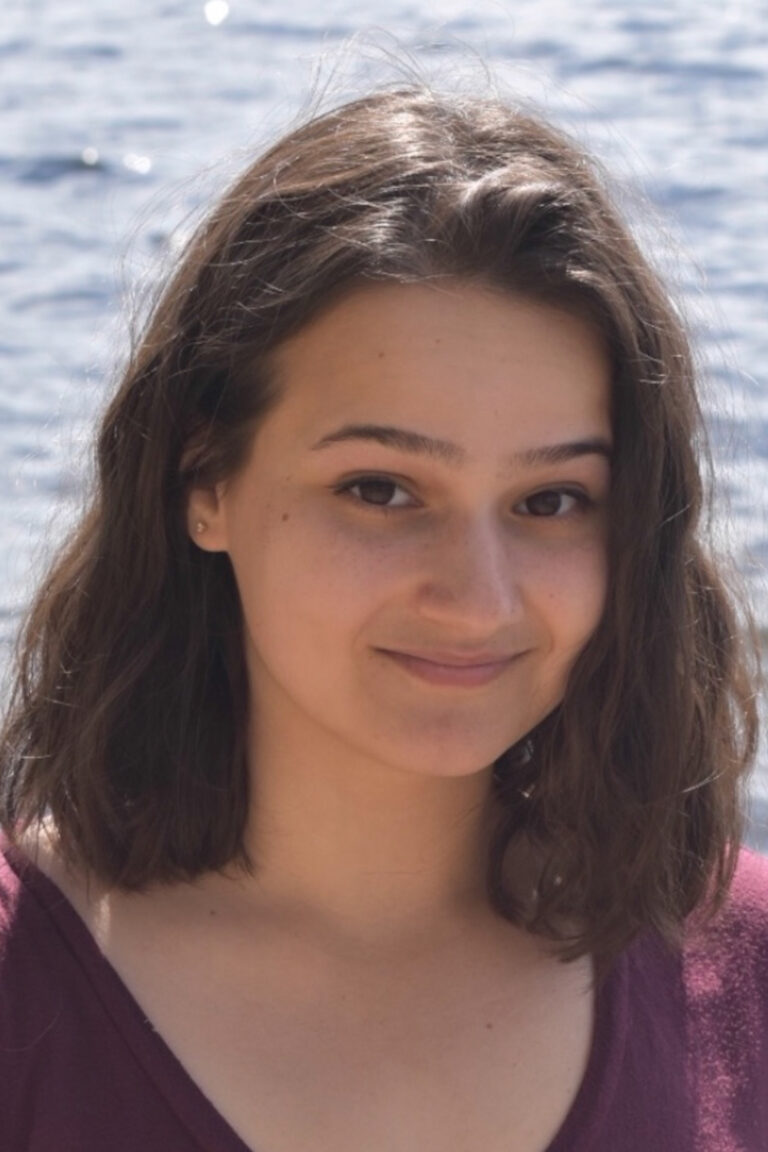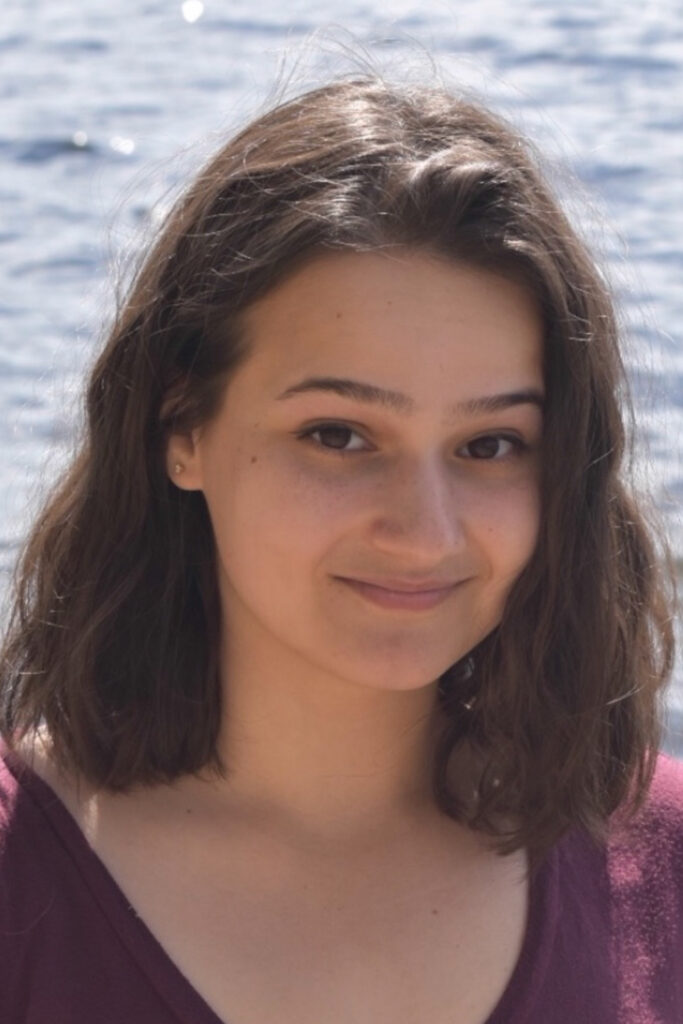 Massa, a neuroscience and psychology double-major from Natick, Massachusetts, said that the Goldwater Scholarship will support her goal of earning a Ph.D. "Receiving the Goldwater Scholarship is a tremendous honor that I am so grateful for," she said. "It provides me with the opportunity to join a community of scientists and scholars to communicate with and learn from."
With a passion for the sciences cultivated in part by her parents taking her to Boston's Museum of Science as a child, Massa said that she is most excited by that which is not yet completely understood. "That exploration is the beauty of research; it helps us piece together the greatest puzzles of the world," she said. "My interest in neuroscience and psychology specifically stems from an independent research project I did for my 11th-grade biology class exploring the neural abnormalities in obsessive-compulsive disorder. In the future, I hope to continue exploring similar neural abnormalities."
She was initially drawn to Trinity for its broad academic offerings that include both the sciences and the liberal arts. "This has given me the opportunity to pursue both my sciences courses, such as neuroscience, chemistry, and biology, as well as courses in other areas, such as music and religious studies," Massa said. "I additionally was very interested in Trinity's amazing Neuroscience Program and the research opportunities available through it." During her time at Trinity, Massa has been a musical director of the Trinity Pipes a capella group, a community bonding coordinator of the Fred Pfeil Community Project (The FRED), and a tutor at ESF Dream Camp.
Massa has been mentored at Trinity by Draper, Assistant Professor of Psychology Michael A. Grubb, and Associate Professor of Psychology Elizabeth D. Casserly. "I believe the Interdisciplinary Science Program, directed by Dr. Draper, helped me tremendously in preparing for the writing of this scholarship application, as well as building the critical thinking skills necessary for research," Massa said.
Her work with Grubb spans two main projects: one on perceptual adaptation and the other on the role of expectation in visual attention. "I am extremely grateful to Professor Grubb for the researcher he has helped me become," Massa said. "He has provided me with opportunities to explore all areas of the scientific research process, from design, to analysis, to manuscript writing, to the publication process and presentation of research. It has helped me grow in my problem-solving skills and foster my intellectual curiosity."
Grubb said that he has been impressed by Massa's work ever since he first asked her to summarize a research paper and write a grant application, which he knew would be challenging for most undergraduate students. "It was very well done for a first draft and great for the application," Grubb said. "This has been my repeated experience with Nicole: she always goes above and beyond what I expect of other students at her career stage."
Massa added, "Scientific research is a challenging, extremely fulfilling, and dynamic process of discovery. Through each discovery, we come one step closer to understanding the world around us." Following her time at Trinity, Massa plans to pursue a Ph.D. and work as a neuropsychologist, researching the neural abnormalities underlying psychiatric disorders.