Back to News
Trinity Students Selected for Obama Foundation's Community Leadership Corps in Hartford
Announcement
posted
by Andrew J. Concatelli
Trinity College students are among the 100 young people from the Hartford area selected to be a part of Obama Foundation's Community Leadership Corps (CLC) this year. Giovanni Jones '21, Tiana Starks '21, and Vidhi Vasa '22 learned of their selections to the program in April, after applying earlier this spring. (Read about more Trinity students and alumni in the CLC program here.)
The CLC is a six-month program in which participants from the ages of 18 to 25 join together to develop projects that address opportunities and challenges in their community. The program includes three local in-person trainings, local mentorship, online coaching, and funds to support team projects. At the first training in June, CLC members will be placed on teams to complete a group project in their community over the course of the six-month program.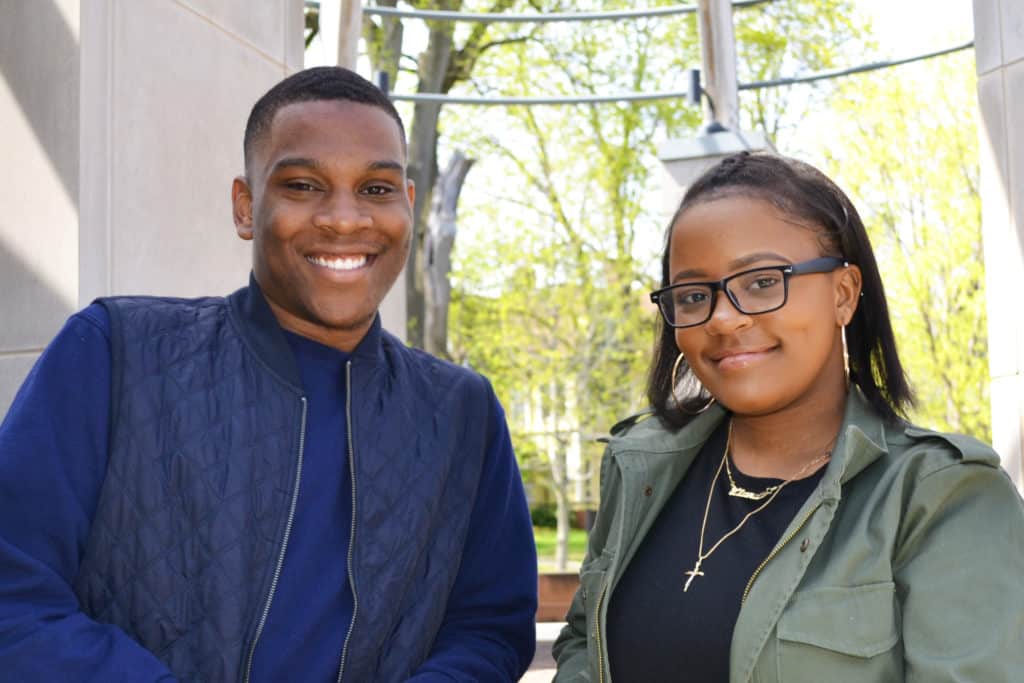 Jones and Starks are both Hartford Promise scholars who came to Trinity from Global Communications Academy in Hartford. Vasa is an international student from India who will be staying in Hartford this summer. All three felt that they wanted to find a way to make a difference for their community. "Everyone who has been accepted wants leadership positions and enjoys helping others," Starks said. "I applied because I felt there should be more representation of Hartford students engaging in Hartford in leadership positions. I think it's important to be among other residents and people who care about Hartford because there is a stereotype that no one cares. There are people who care, but they need the necessary tools and enhanced opportunities."
Jones added, "In the Community Leadership Corps, we are being given full freedom to choose what topics we want to focus on. This is a great opportunity to be in a room with other leaders that are like me. Here at Trinity, of course, most students are attending a four-year college, but some leaders are people who don't necessarily go to college. High-schoolers are taking advantage of this opportunity, too, so it's good to see different realms of leadership."
Applicants were selected based on four main qualities: leadership potential; community investment; adaptability; and alignment with Obama Foundation values, which include teamwork, humility, integrity, inclusivity, stewardship, fearlessness, and imagination. The Obama Foundation says that CLC members will gain valuable skills in community organizing, design thinking, and project management, along with valuable hands-on experience designing and implementing community projects with a team.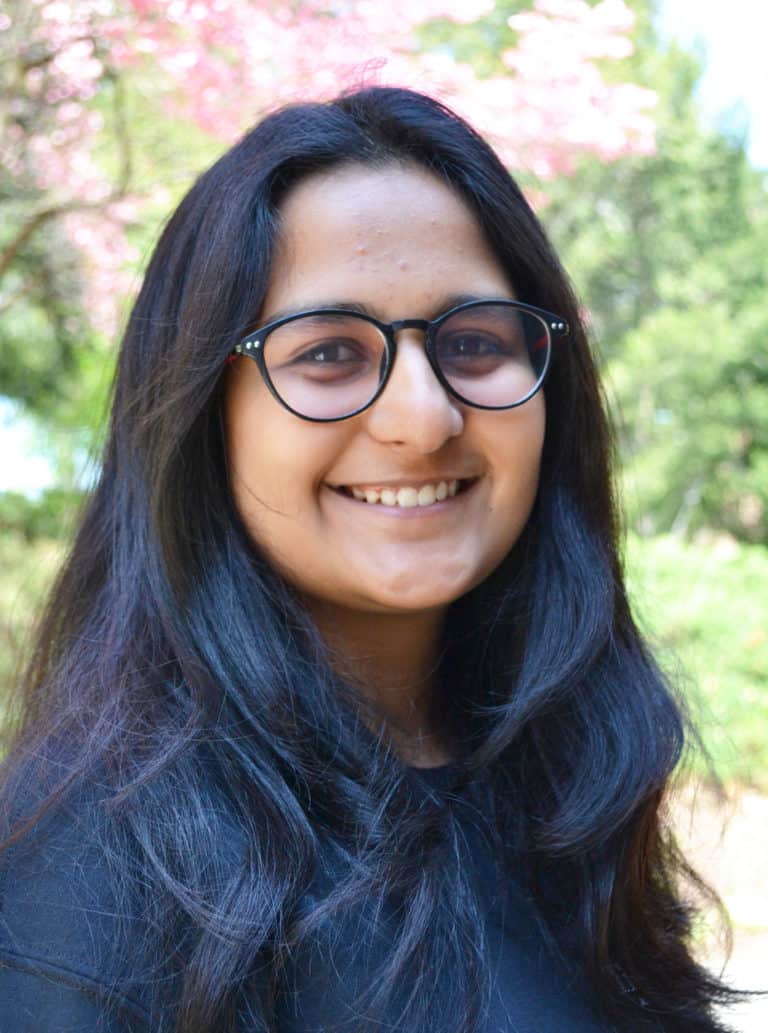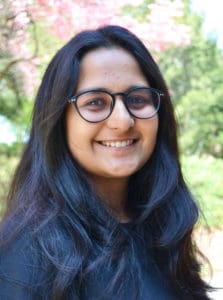 "This program teaches you how to tell your story, how to not give up, and how to be a true leader," Vasa said. "I think a leader is not someone who wants to be at the front, but is somebody who is looking at what people are doing and trying to be the glue that keeps everyone together while letting people find their own self." Vasa added that she is excited to learn more about the city and about what she can do to give back to the community. "This summer will give me the opportunity to explore the city and build connections not only with the people at Trinity, but in the city of Hartford," she said.
Trinity College Vice President for Enrollment and Student Success Angel B. Pérez said that the college is very proud of Jones, Starks, and Vasa. "The Obama Foundation was clearly looking for engaged students with strong values who are passionate about making a difference in their communities," Pérez said. "I have come to know these students during their time at Trinity, and they represent the best of our campus and Hartford. I know they will make a huge impact on many lives for years to come."
Dean of Student Success and Career Development Jennifer Baszile added, "These students embody the college's commitment to meaningful engagement with Hartford and the world. It's always so exciting to see our students continue to develop as leaders and put their liberal arts education into practice."
The CLC launched in 2018 in Chicago; Columbia, South Carolina; and Phoenix, Arizona. Each city's cohort celebrated the diversity of the local community and of this generation. Members represented a variety of racial and ethnic identities, as well as socioeconomic and educational backgrounds, gender identities, and sexual orientations. This year, the CLC is taking place in Chicago—the home of the Obama Foundation—and in Hartford, which is home to a large population under 25 and dozens of organizations doing youth- and civic-focused work. The in-person training in Hartford will be held June 7-9, August 16-18, and November 8-10. After the program is completed in November, CLC members will become a part of the alumni network and can connect with other leaders around the globe.
Read more about the Obama Foundation choosing Hartford as a location for its leadership training program in a story by Connecticut Public Radio here.