Back to News
Trinity Hillel Trip Offers Students 'Fresh Perspectives' in Israel and Palestinian Territories
Student Life
posted
by Emily Wickles '20
A group of 17 Trinity College students participated in a 10-day multicultural experience last summer as they traveled through Israel and the Palestinian territories. The trip, titled "Fresh Perspectives," ran from August 5 to 15, 2019, and was made possible by Trinity College Hillel with the support of a private foundation. Students explored the multi-ethnic, religious, and cultural diversity of the Old City of Jerusalem, developed an understanding of the geopolitical challenges on both the Gaza-Israel and Syria-Israel borders, and engaged with Israelis and Palestinians from Jewish, Christian, Druze, and Muslim communities.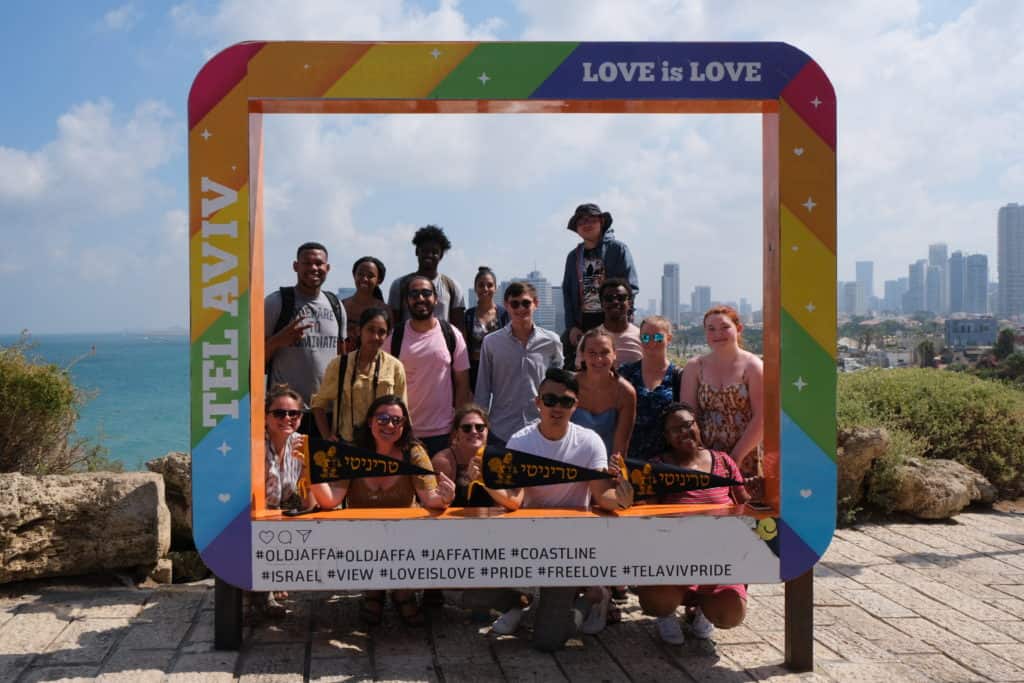 Lisa Kassow, director of Trinity College Hillel and senior associate chaplain for Jewish life, described this trip as a way to "shine an intentional light on the complexities and nuances of contemporary life in Israel and Palestine in an immersive and experiential way." She said that she hopes that students come away from this experience with "a deeper understanding and appreciation for the complex and compelling cultural, historical, and political realities that exist there for both Israelis and Palestinians." Accompanying Kassow and the students on the trip were Laura Lockwood, the director of Trinity's Women and Gender Resource Action Center (WGRAC), and Leah Staffin, the assistant director of Trinity College Hillel.
Along their journey, students had the opportunity to meet journalists, politicians, artists, intellectuals, activists, and other community members. The program's emphasis on multiple narratives coincides with the curriculum supported by Trinity's liberal arts education, which offers courses pertaining to Israeli society and the Middle East in departments and programs including Religious Studies, International Studies, History, Language and Culture Studies, and Jewish Studies.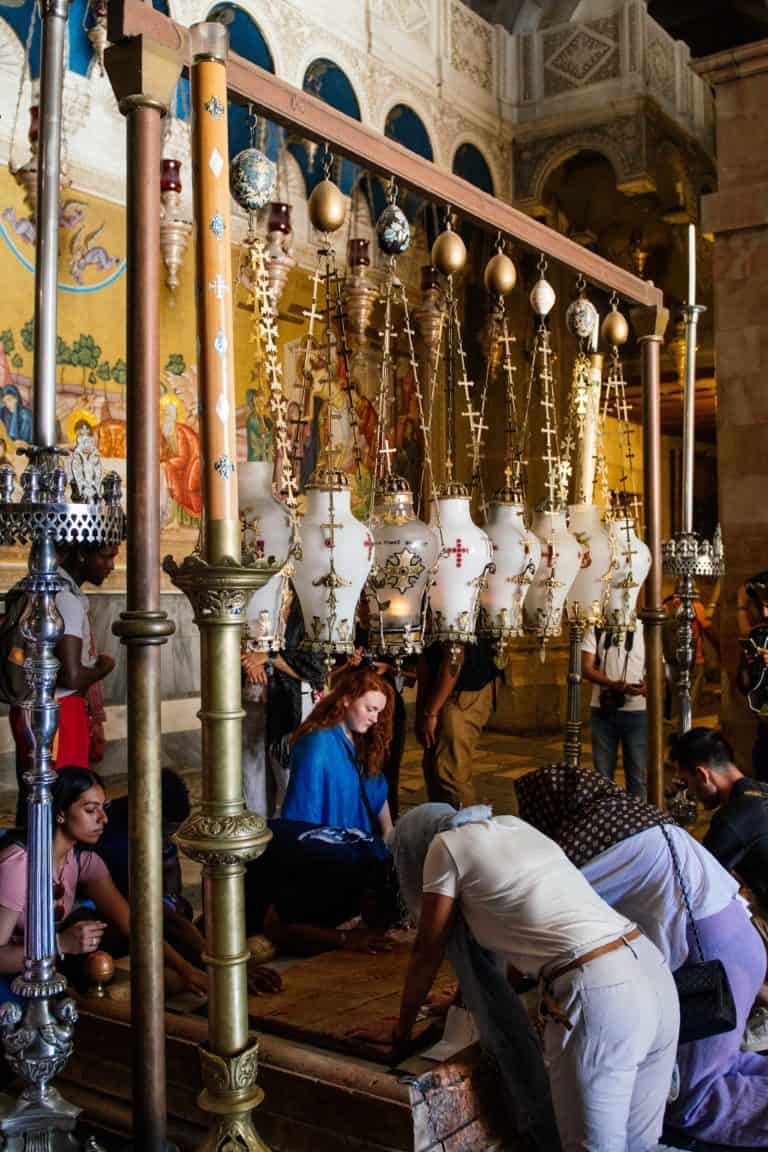 Participants were advised to approach the whole experience with open minds. Kinnard Hughes '22, an economics major with a rhetoric, writing, and media studies minor, found great personal growth within this experience. "Now that I am back, I am more apt to enter academic and social environments without any strong preconceived notions," Hughes said.
The program's self-reflective approach allowed students to find greater appreciation for both the multi-ethnic Israeli society and their own. Sarah Thomas '20, a political science and German studies double major, said, "I loved all the strong and amazing women we met. We had a fantastic lunch with Naseeba Samara, a Druze woman in the village of Bukhata near the Syrian border who has fought for equality and the women in her community; she was the first woman in her community to get a driver's license." This experience was meaningful to Thomas because it widened her global understanding of female roles in society. "Hearing their stories and how they empower women in their communities was truly inspiring," Thomas said. It reinforced how much she values the inclusion, freedom, and expression of Trinity, she added.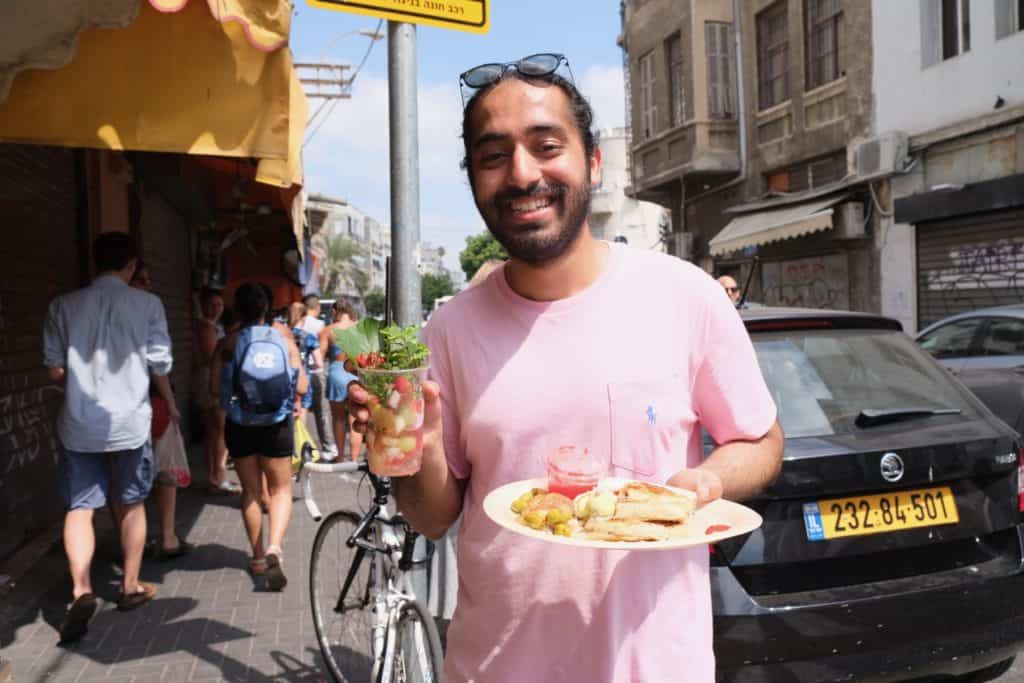 In addition to academic growth, the program provided students with a unique travelling experience. The group visited Tel Aviv, Jaffa, Haifa, the Golan Heights, the Sea of Galilee, Jerusalem, Bethlehem, Ramallah, and the new Palestinian city of Rawabi. Other highlights of the trip included Yad Vashem—Israel's official memorial to the victims of the Holocaust—a Rainbow LGBTQ tour of Tel Aviv, and musical Shabbat services on the Tel Aviv pier with hundreds of participants as the sun set on the Mediterranean Sea.
Visiting and learning about these sites offered participants an individualized interfaith experience. Neuroscience major Emily Wertheimer '20 said, "While I identify fully as Jewish, I've always been aware that the way I conceptualize and practice my Judaism is likely different than that of people with a long Jewish ancestry on both sides of their family. As such, traveling to Israel and the Palestinian territories was eye-opening for me. The 'Fresh Perspectives' trip definitely impacted my spiritual development."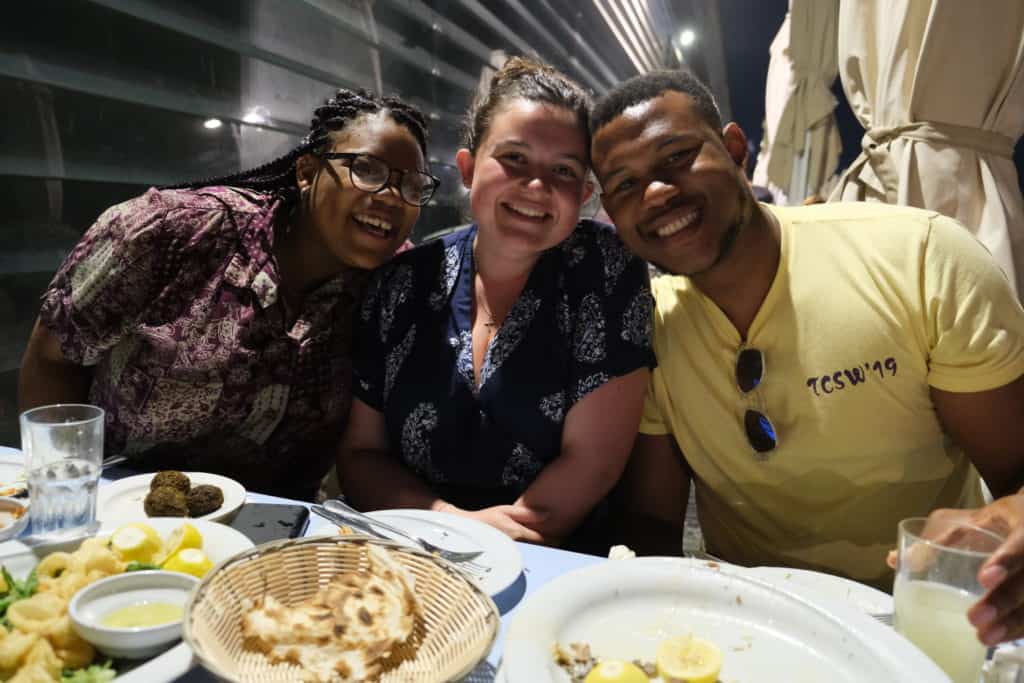 Additionally, the itinerary included fun breaks such as swimming in the Mediterranean and the Dead Sea and eating out at restaurants and markets to sample different kinds of Israeli and Palestinian cuisine. Kassow said, "If I had to choose one experience that I particularly enjoyed, it was a group dinner at a restaurant called the Old Man and the Sea in the Jaffa port." Each dining experience exposed students to different social and cultural customs. Kassow added, "One of the best ways to learn about diverse cultures is to share meals and conversation over communal tables. Stay tuned for more memorable programs on campus that bring people together through the creative medium of food!"
To learn more about Trinity College Hillel, click here.