Back to News
Trinity Faculty Helping to Create Welcoming, Inclusive Communities Across America
Faculty
posted
by Emma Sternberg '21
Two Trinity College professors who teach and conduct research about immigration are demonstrating their dedication to inclusivity by supporting a national nonprofit organization that works to create welcoming communities.
Professor of Political Science Stefanie Chambers and Charles A. Dana Research Associate Professor of Political Science and Public Policy and Law Abigail Fisher Williamson recently were chosen to serve on the Welcoming Standard Content Advisory Board at Welcoming America. The mission of Welcoming America is to provide guidance and support for cities, town, and regions to become more inclusive to all, but particularly to immigrant and refugee residents.
"Our work as political scientists who care deeply about scholarship that has real-world implications in the lives of new Americans is an example of how Trinity faculty members are committed to inclusive policies and outcomes in communities across the country," said Chambers.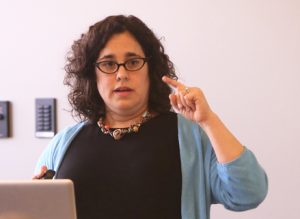 Anita A. Davis, Trinity's vice president for diversity, equity, and inclusion, said that the professors' work with Welcoming America demonstrates one of the college's core principles. "It exemplifies our institutional aspirations of moving beyond simply stating that we care about diversity, equity, and inclusion to actively engaging with others to tangibly transform communities into more inclusive environments," Davis said. "Their efforts remind us that it is essential that we expand our reach beyond Trinity and join others in the shared responsibility of creating a nation that is welcoming of all."
The Content Advisory Board includes approximately 50 members from nonprofit, government, and academic sectors who review the Welcoming Standard, which is a guiding set of principles that outlines the core of what it means for a community to be truly welcoming. Chambers and Williamson will volunteer their time to review drafts and provide feedback on the Welcoming Standard.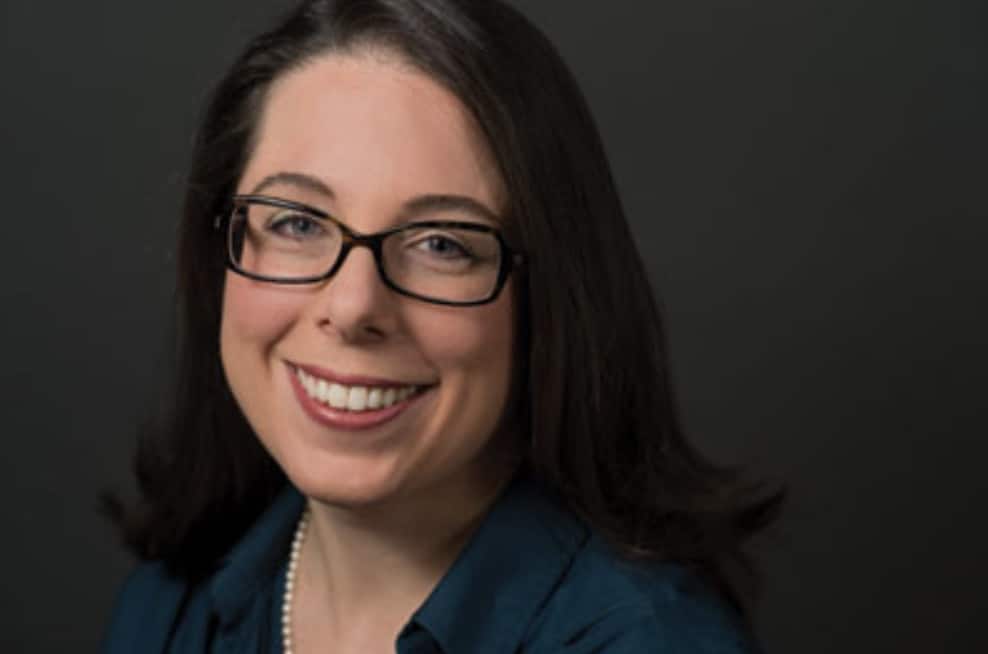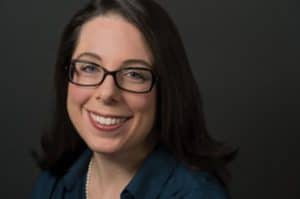 "The Standard provides benchmarks for cities who want to be recognized as certified welcoming cities," said Williamson, who also is the director of Trinity's Center for Hartford Engagement and Research (CHER). "Local government officials recognize that attracting and integrating immigrants strengthens local economies." She added that creating a standard helps provide both a map for success and ensures cities are appropriately prepared for newcomers.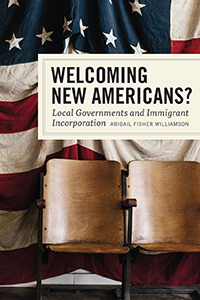 Both Chambers and Williamson said their expertise and research drew them to Welcoming America. Williamson, author of Welcoming New Americans?: Local Governments and Immigrant Incorporation, said, "I wanted to be involved because my research demonstrates that cities and towns are at the forefront of welcoming new immigrants, but they often need guidance on how to do so effectively."
Chambers said she has done a number of talks in Minnesota and Ohio about research from her book, Somalis in the Twin Cities and Columbus: Immigrant Incorporation in New Destinations, and those talks have been attended by policymakers looking to support immigrants. Therefore, she said, she believed her knowledge on the topic might be beneficial to Welcoming America.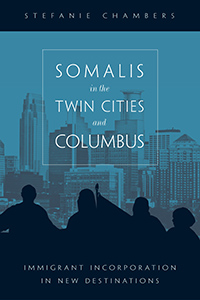 While offering their insight to the Content Advisory Board, Chambers and Williamson also bring their experience with Welcoming America and their knowledge of immigration and inclusivity to their classrooms at Trinity. Chambers said, "I teach two courses that connect directly to the work of Welcoming America: 'Urban Politics' and 'Education & Immigration in the City.'" Both courses focus on topics of city prosperity and its contributing factors.
Additionally, Chambers is making a documentary film called Dreaming in Somali. She said, "The film is intended to help others better understand and relate to a group of Americans who are often vilified and treated unfairly, despite the many important contributions they make in American society."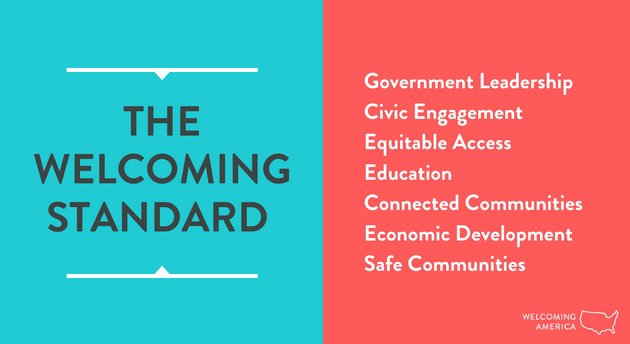 Williamson said she has worked with undergraduate research assistants through Trinity's Summer Research Program, and many of those students have written senior theses on immigration topics or have gone on to work in jobs concerning immigration. "I also use examples from my research in my immigration policy class and my research methods class so that students have practical examples of the theories and tools we are learning in class," said Williamson.
Read more about Trinity's Political Science Department and the Public Policy and Law Program.