Back to News
Trinity Curriculum Adding Experiential Certificates and Wellness Program
Announcement
posted
by Andrew J. Concatelli
The Trinity College faculty is working on the details of the most significant revision to the college's curriculum in more than a decade. Among the changes—which faculty members approved in fall 2019—are the introduction of a broad variety of credit-bearing co-curricular experiences and a wellness program.
The new requirements for a bachelor's degree will go into effect beginning in fall 2021 with the incoming Class of 2025. In the updated curriculum, students will complete 32 core academic credits; a wellness requirement, intended to promote personal well-being; and three additional credits known as the "Trinity Plus," which can include co-curricular or academic credits packaged as an "experiential certificate" aimed at preparing students for success after graduation.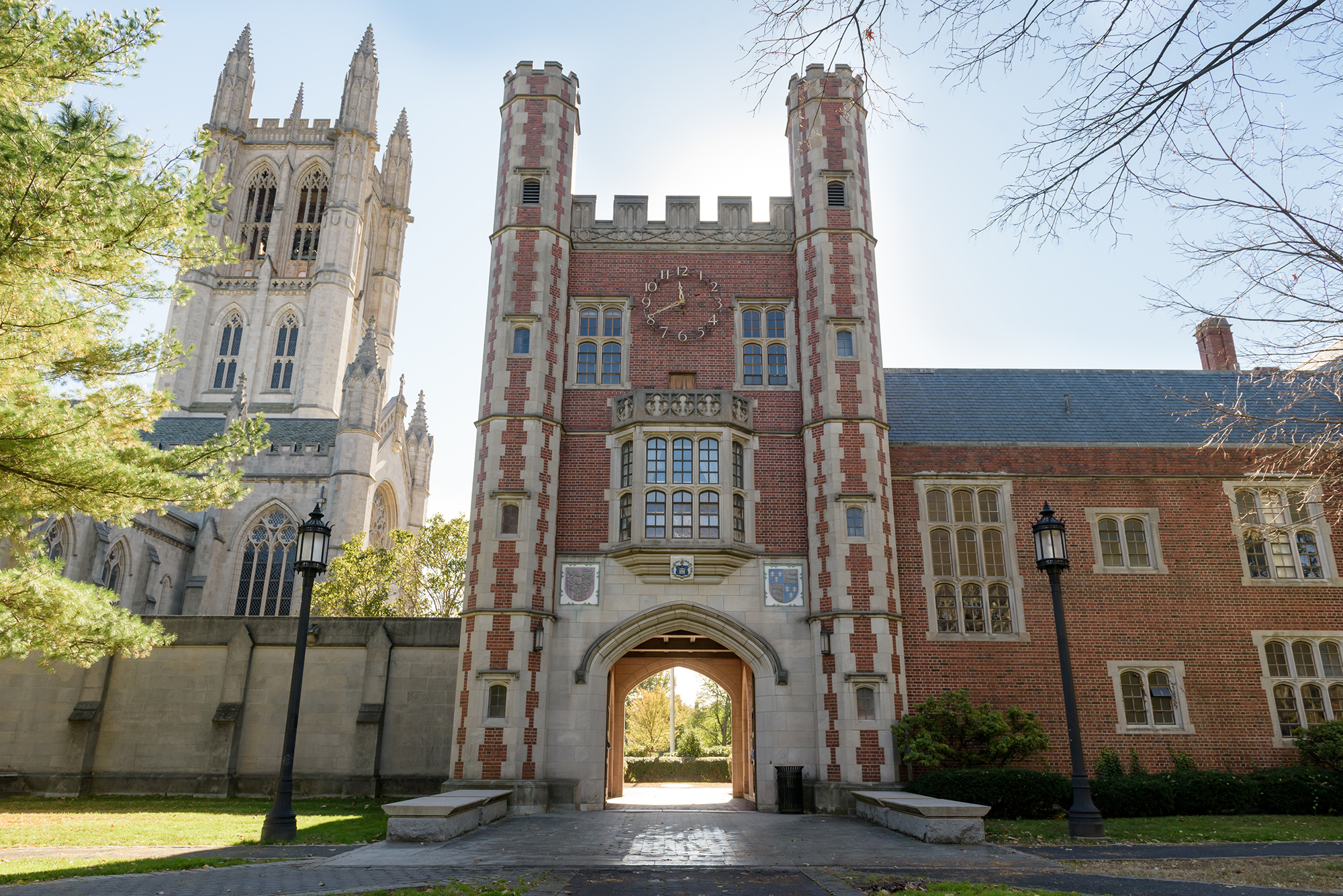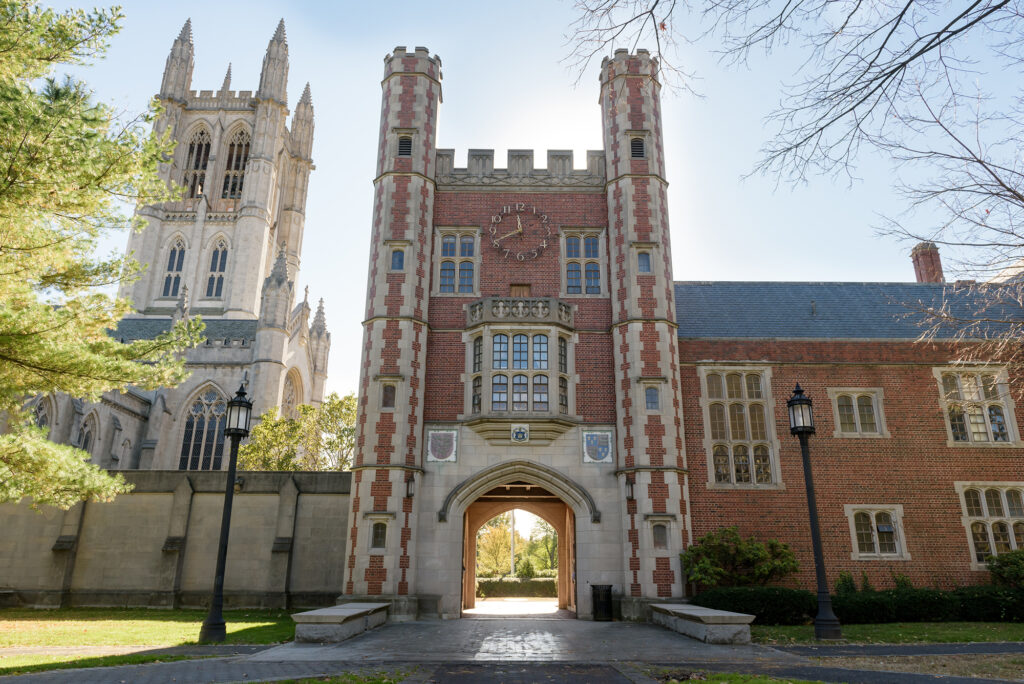 "The 'Trinity Plus' will prepare our students for the future, equipping them with a unique set of real-world skills and experiences that will make them stand out and make a difference," said Acting Dean of the Faculty and Vice President for Academic Affairs Sonia Cardenas. "Trinity's 'Plus' is that we offer the best of a liberal arts education combined with the opportunities of a culturally rich, innovative city."
Associate Dean for Curriculum and Associate Professor of Theater Mitchell A. Polin, who chaired the faculty Curriculum Committee that proposed these updates, said that the new requirements reflect a different approach to learning, with an increased emphasis on experiential components and the need to connect more to a post-graduation world.
"What takes place in the classroom is directly related to what takes place outside of the classroom," Polin said. "The students carry with them their experiences from the college, internships, fellowships, community partnerships, and research positions, which all contribute to the important conversations we're having in the classroom. This curricular revision acknowledges that they are whole individuals and we need to treat them as such."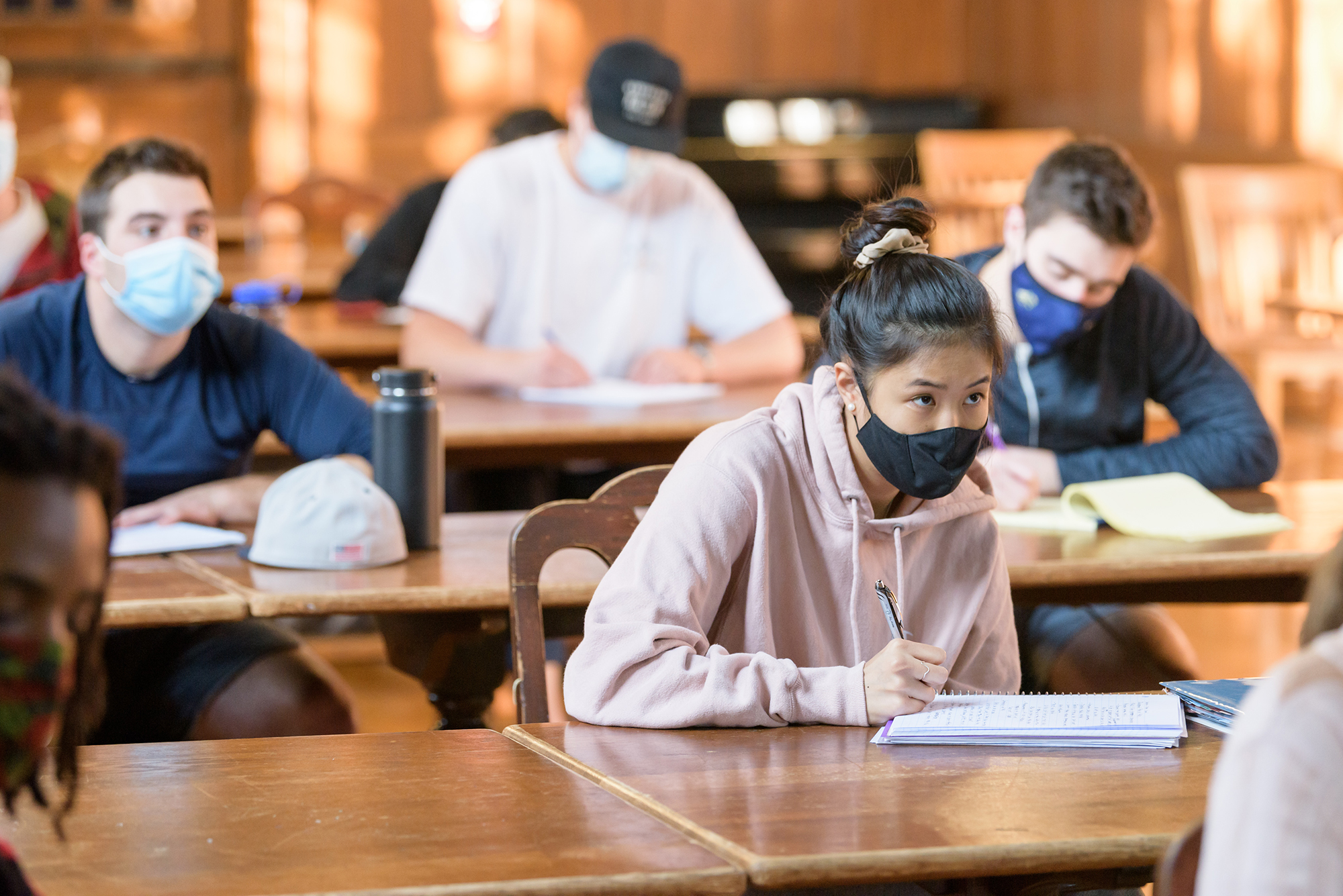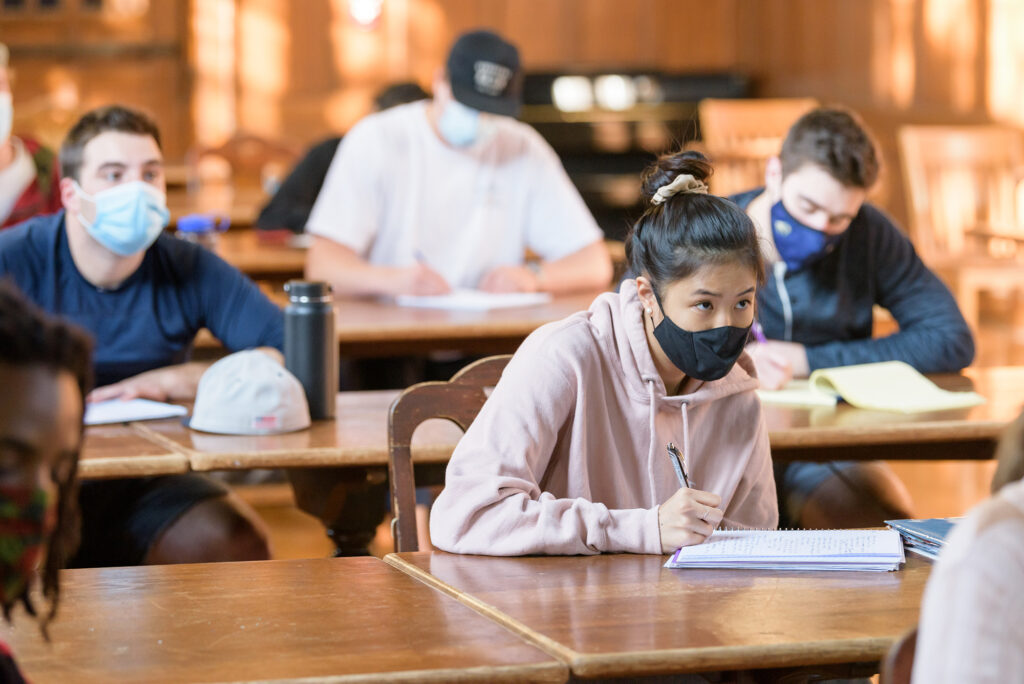 Co-curricular learning opportunities, while not new to Trinity, will be credit-bearing experiences in the new curriculum. These include teaching assistantships, peer teaching and mentorships, internships outside of the major, summer fellowships, unpaid research with a faculty member, paid summer research, and most January Term courses. "The co-curriculars emphasize experiential and lifelong skills," Polin said. "They are ways to link what's happening at Trinity with the world and a student's professional aspirations."
Working closely with the Dean of the Faculty's Office and consulting with students about changes they wanted to see, the Curriculum Committee crafted a detailed proposal that was motivated by carefully articulated goals. "We want to make a student's time at Trinity as dynamic an experience as possible, both inside and outside of the classroom. We can connect the students to the city and to the Trinity community through this new curriculum in ways we have not previously done to this extent," Polin said.
Students will choose three additional academic or co-curricular credits beyond the required 32 core academic credits to fulfill "The Trinity Plus." They may either choose a personalized, exploratory option—selecting all co-curricular credits, all academic credits, or any combination of both—or a more integrated option through an experiential certificate.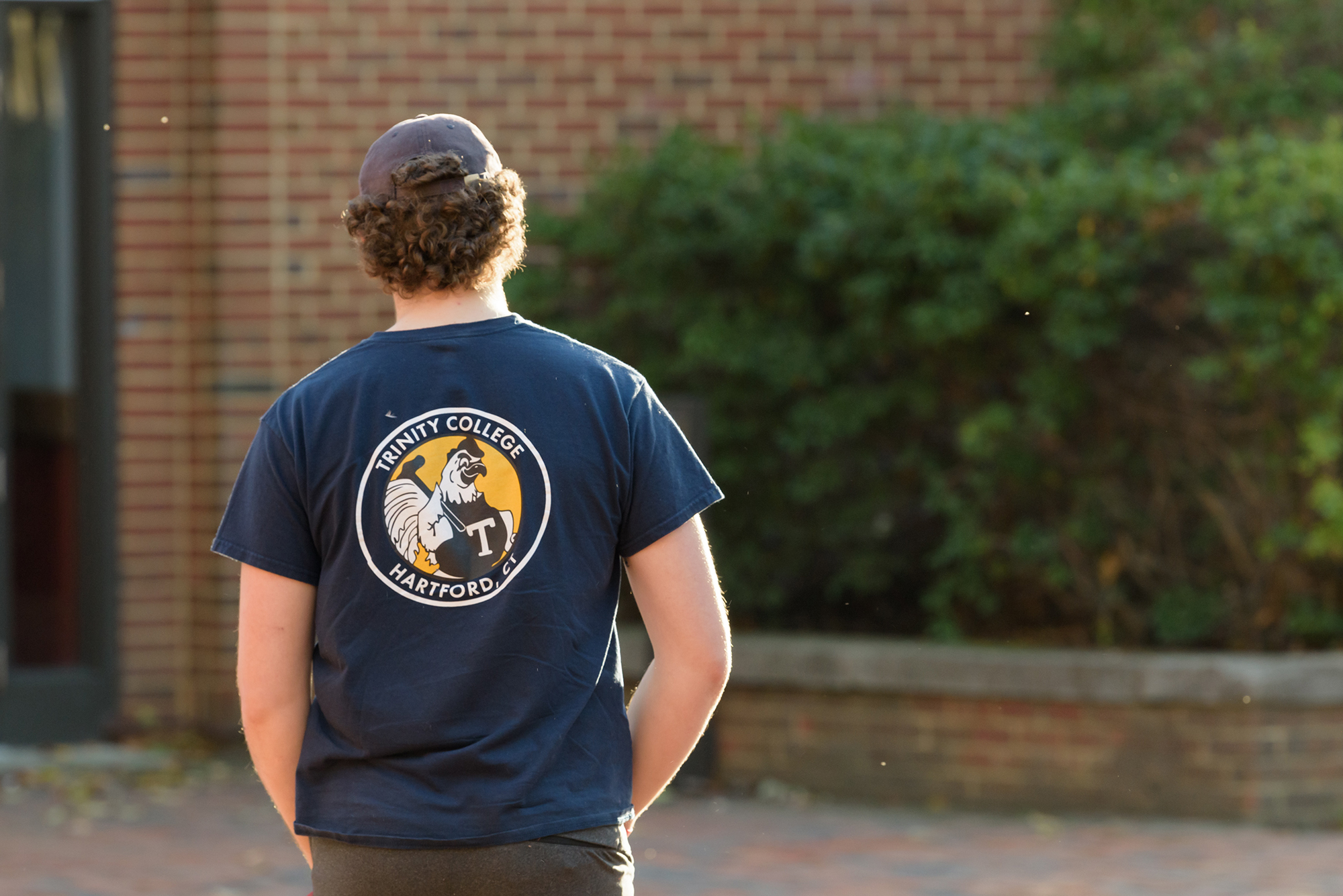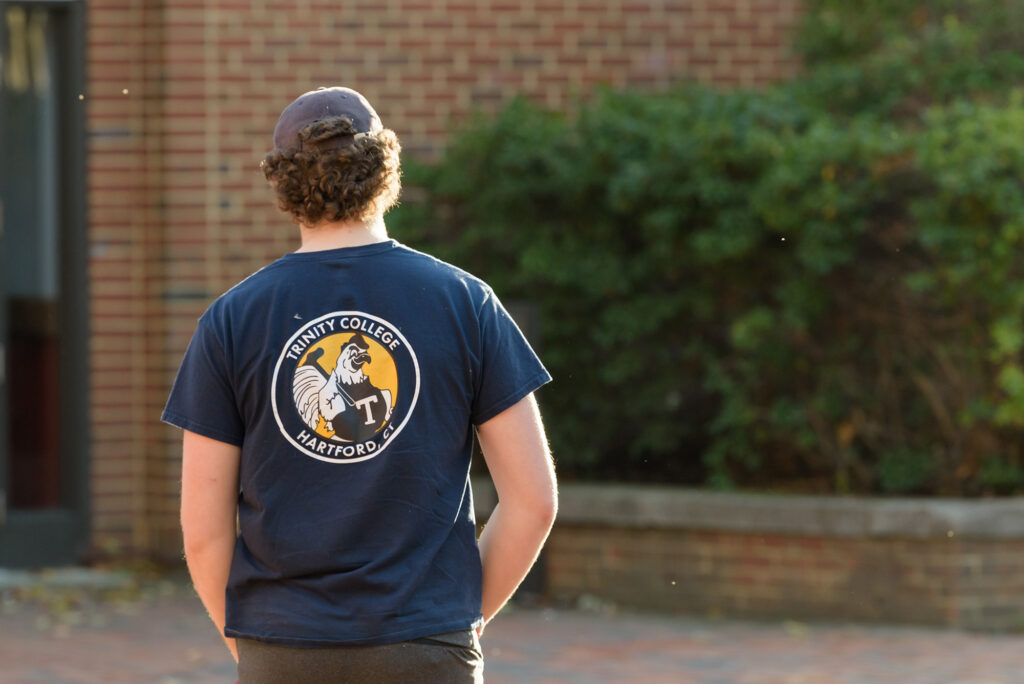 The experiential certificates combine integrated sets of courses on a specific topic to prepare students for their next steps after Trinity. Each cohesive certificate program would include at least one academic course and at least one co-curricular activity. Polin said that proposals for experiential certificates are being gathered from departments all across campus and will be finalized in the coming months.
"The opportunity to have a coherent experience is one that's incredibly exciting," Polin added.  "Classes taken outside of the major don't have to be random. This option can help students think further about how they organize their time at Trinity and connect to what they're passionate about."
 In addition, the holistic approach to wellness places an emphasis on students establishing and sustaining positive values, habits, and behaviors during their time at Trinity and beyond, Polin said. "It's our hope that the wellness requirement will give students the skills to balance their social, academic, extracurricular, and professional commitments," he said. "This requirement is designed to establish a healthy lifestyle at Trinity which will support the development of life-long skills."
More information about the curriculum changes will be forthcoming in the spring 2021 semester. Read more about the current curriculum here.