Back to News
Trinity College's Class of 2020 Returning for Long-Awaited Commencement
Two years after the COVID-19 pandemic interrupted their senior year at Trinity College, alumni from the Class of 2020 will return to campus on Saturday, June 11, for a long-awaited celebration of their graduation as the college hosts a special Commencement ceremony for them on Trinity's Main Quad.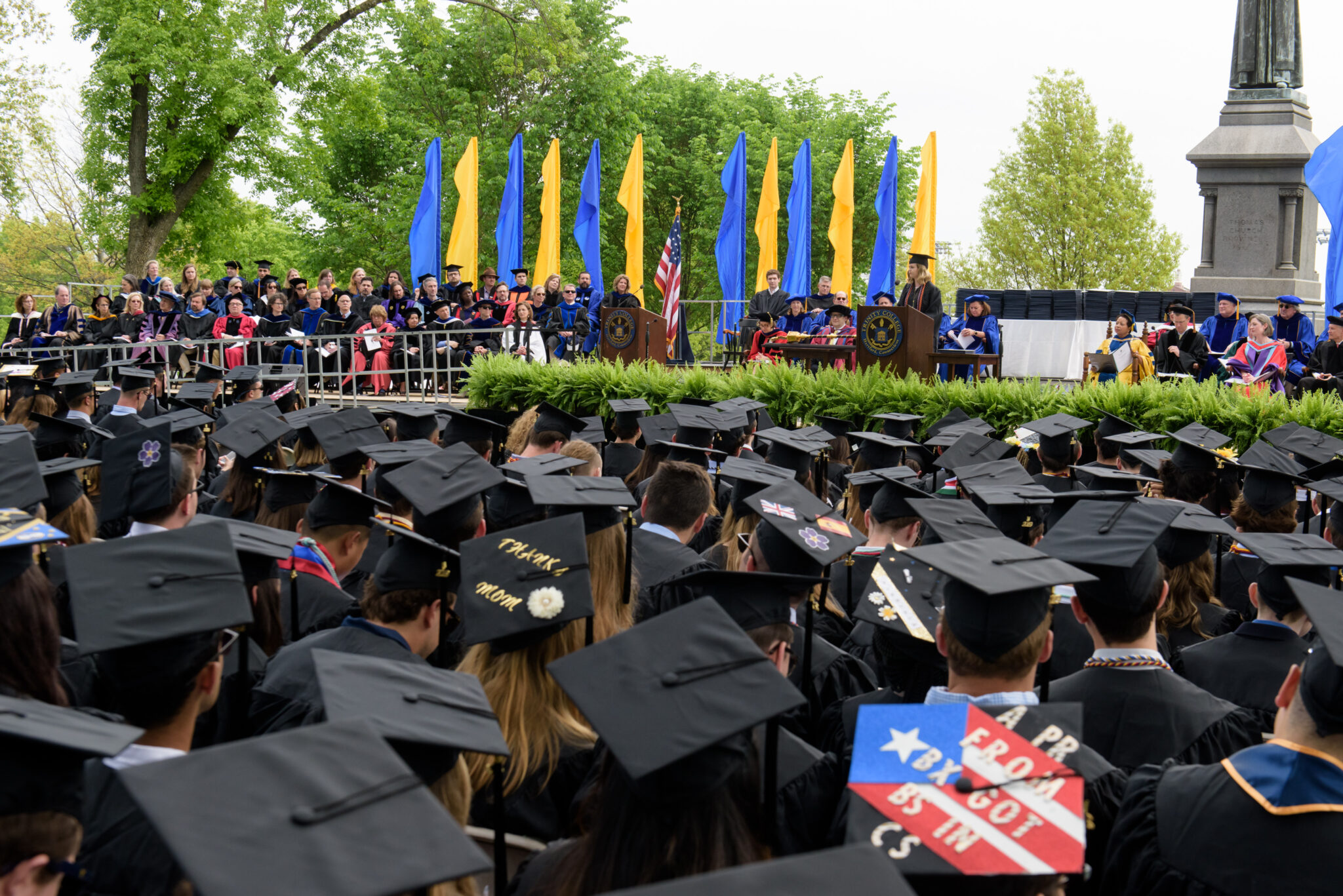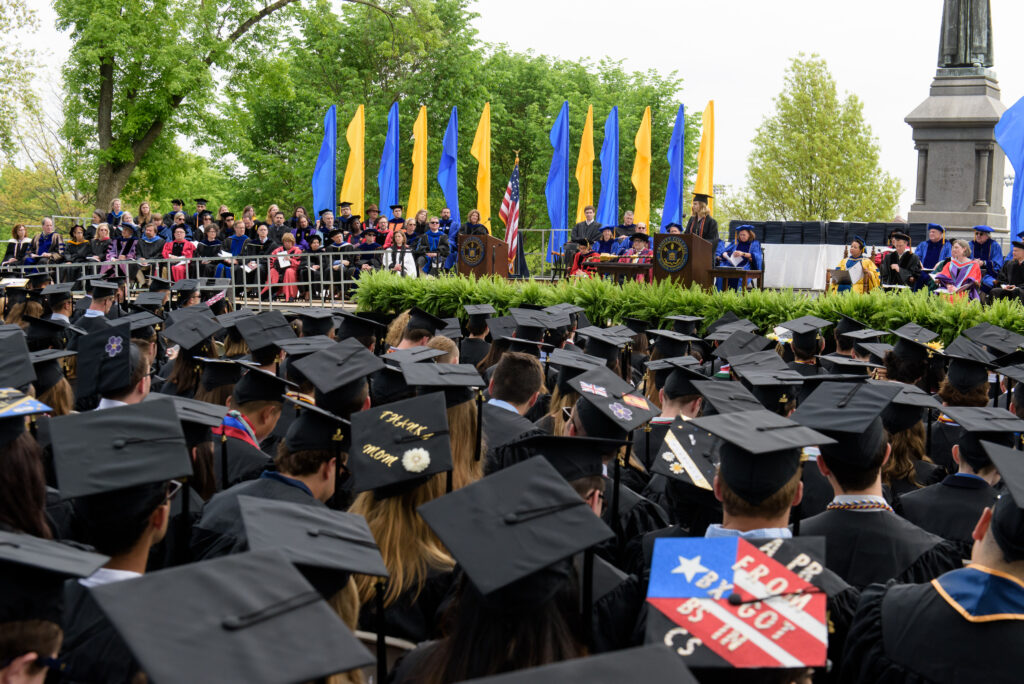 Rather than combining a belated Class of 2020 celebration with the Class of 2022 Commencement ceremony, which took place May 22, Trinity worked in collaboration with several members of the Class of 2020 to plan a ceremony within the college's Reunion Weekend, when hundreds of Trinity alumni and family members flock to campus. So, in addition to all the traditional pomp and pageantry of a Trinity College Commencement, a crowd of alumni from throughout the decades will join in cheering for the Class of 2020 and their many achievements.
Starting at 10:50 a.m., the Class of 2020 academic procession will get underway on the Long Walk, including the tradition of graduates stepping for the first time on the Luther-Roosevelt stone in front of the Fuller Arch in Northam Towers. The inscribed stone was laid in 1919 to commemorate a 1918 visit by former President Theodore Roosevelt, who received an honorary degree that year. Trinity students later began the tradition of not walking on the stone before Commencement day, observing a superstition that to step on the stone sooner could somehow prevent one's graduation.
Alumni from the Class of 2020, families, faculty, staff, and friends will gather for the ceremony, scheduled to begin at 11:00 a.m. on the Main Quad. More than 300 graduates will walk the stage and receive their ceremonial honors from the faculty and President Joanne Berger-Sweeney.
Trinity College alumnus Will McCormack '96, the renowned actor, writer, producer, and film director, will offer Commencement remarks. McCormack, who graduated from Trinity with a bachelor's degree in English, is the recipient of a 2021 Academy Award for Best Animated Short Film for If Anything Happens I Love You (2020), which he co-directed. As a film actor, he made his debut playing opposite his sister, Mary Catherine McCormack, in the 1997 indie comedy Colin Fitz Lives! and appeared in the romantic comedy Celeste and Jesse Forever, starring Rashida Jones and Andy Samberg, among other films. He is widely recognized for his recurring roles on television shows including The Sopranos (as the son of Lorraine Bracco's Dr. Melfi), the family drama Brothers & Sisters, and the crime series In Plain Sight, which starred his sister Mary.
In attending Trinity, McCormack followed in the footsteps of both of his sisters, Mary, a 1991 Trinity graduate, and Bridget Mary McCormack, who graduated from Trinity in 1988. Bridget, who currently serves as the chief justice of the Michigan Supreme Court, also was awarded an honorary doctor of laws degree from Trinity in 2013.
Will McCormack is among members of the Class of 1996 belatedly celebrating their 25th Trinity College Reunion on campus this year. As with the Class of 2020's Commencement, the Reunion 2021 celebrations were delayed due to the pandemic.
McCormack will speak for a second time Saturday afternoon for an audience of alumni about If Anything Happens I Love You, following a private screening of the 12-minute animated film, which depicts a couple attempting to deal with their grief after their child's death in a school shooting—especially poignant following the recent Uvalde, Texas, school shooting.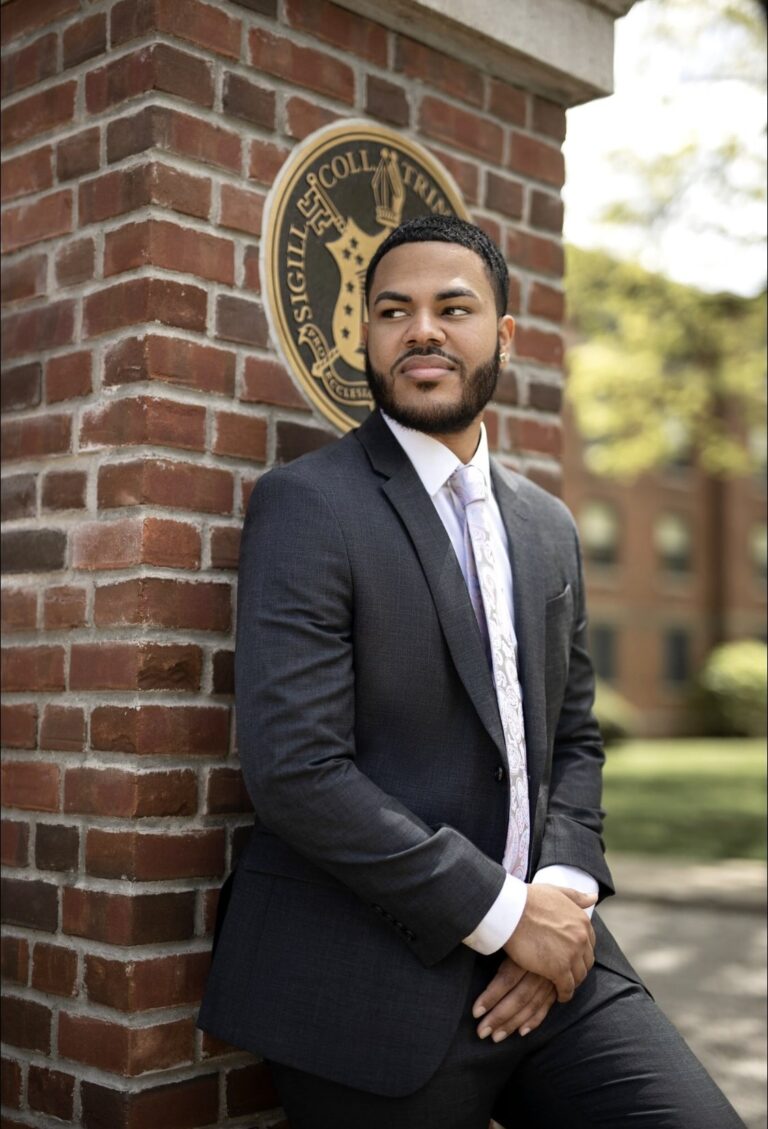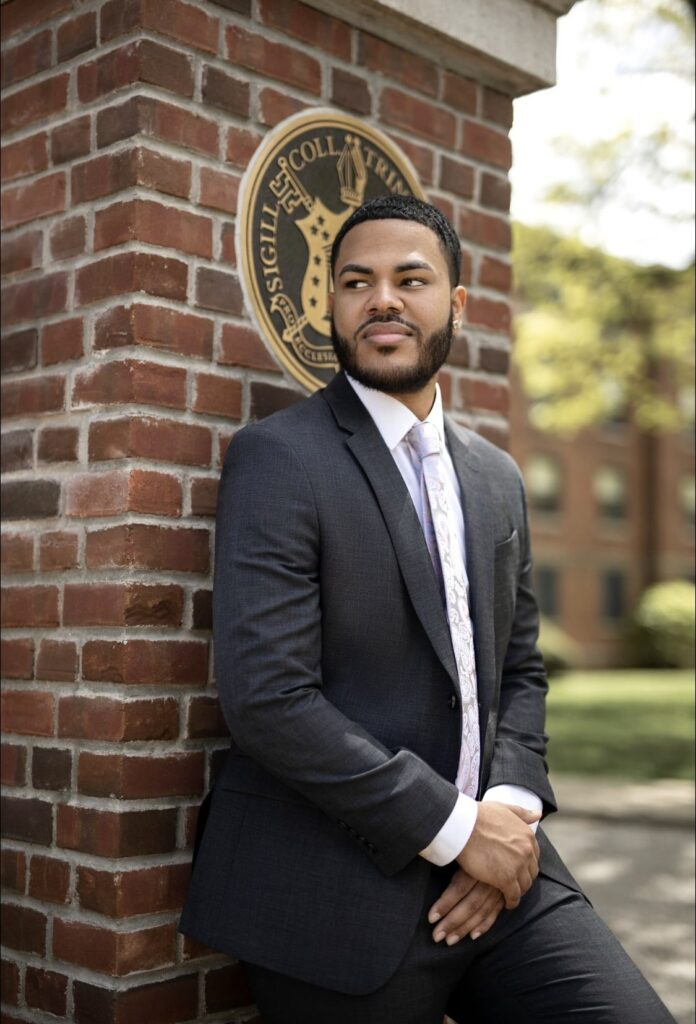 Matthew Rivera '20 has been selected as the Commencement ceremony's class speaker. A sociology major at Trinity, Rivera is the first in his family to attend and graduate from college. He serves as the executive director of The Dream Support Network, a Connecticut organization whose mission is "to inspire, educate, and support individuals as they discover, restore, empower, activate, and manifest dreams that know no bounds." Through the Dream Support Network, Rivera has worked with more than 40 Connecticut schools, delivered more than 100 speeches, and exchanged more than 40,000 ice creams for dreams. He is pursuing a master of divinity degree at Yale Divinity School.
Commencement will be held rain or shine on the Main Quad. In the event of extreme weather conditions, the ceremony will be moved to the Koeppel Community Sports Center at 175 New Britain Avenue. Indoor seating is limited. If such a move is necessary, details will be communicated by 7:00 a.m. Saturday and a notice will be posted at www.trincoll.edu.
For more information about Trinity's Class of 2020 Commencement, click here. To view a live video of the ceremony online, beginning at 10:30 a.m. ET, look for the link on the Trinity College website. Follow the festivities on social media @TrinityCollege, and use #TrinGrad and #TrinColl2020 to join the conversation.