Back to News
Trinity Alumnus Inspires Students to be Innovators and Entrepreneurs
Alumni
posted
by Bhumika Choudhary '18
Innovation: a word compatible with technology and often synonymous with entrepreneurship. Delivering a message of hard work leading to an innovation that impacts daily life, alumnus and trustee Eric R. Fossum '79, H'14 spoke recently with Trinity Summer Research Program students and participants of the Partnership in Innovation and Education (PIE) program. Fossum—the inventor of the image sensor technology that is at the heart of every digital camera—has worked at the NASA Jet Propulsion Laboratory, was the CEO of two successful high-tech companies, and has received the Queen Elizabeth Prize for Engineering.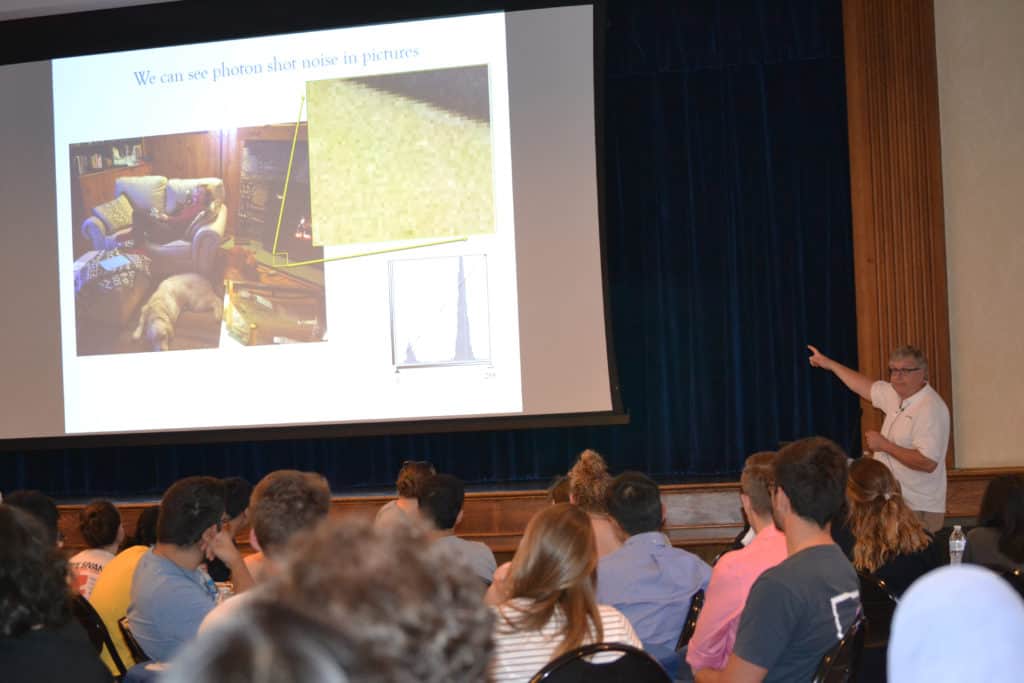 "I encourage students to engage with technical questions to tackle difficulties in innovation," Fossum said to the students assembled at the July 9 talk in Mather Hall's Washington Room.
Annually, as part of the PIE partnership, Trinity highlights innovators and entrepreneurs. Last year, Trinity President Joanne Berger-Sweeney was the featured speaker, and this year the college welcomed back Fossum, who currently serves as the John H. Krehbiel Sr. Professor for Emerging Technologies, director of the Ph.D. Innovation Program, and associate provost of the Office of Entrepreneurship and Technology Transfer (OETT) at Dartmouth College. Fossum earned his bachelor of science degree in physics and engineering at Trinity before receiving a master's and Ph.D. in engineering and applied science from Yale University.
Fossum shared with students the value of using research opportunities available at the undergraduate level to engage in technological innovation, as he did at Trinity. He also offered stories of his experiences with bringing his creations into the marketplace and the professional and social challenge that may arise as a result of new technology.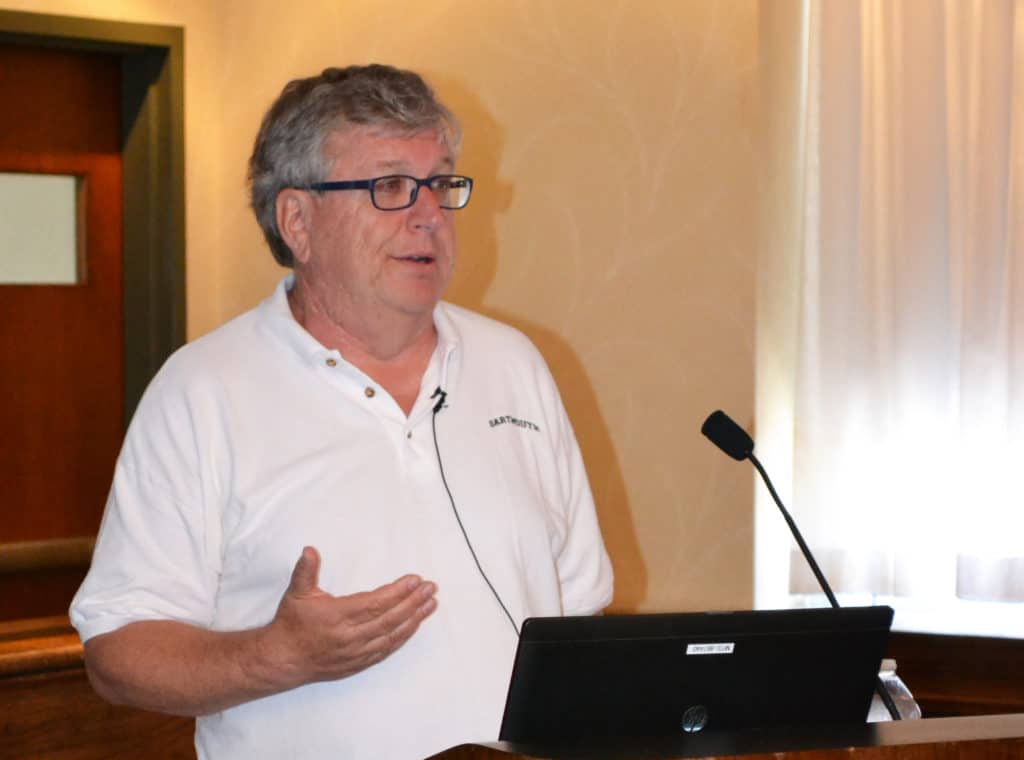 "One of the challenges of becoming a large company is hiring and managing the growing team," said Fossum. "Another is introducing the product to the marketplace before another competitive company does."
Alison Draper, the director of the Trinity's Center for Interdisciplinary Science, said that Fossum was the ideal speaker to bring together the Trinity and PIE summer research students. "Professor Fossum is an amazing role model for current students; he started exactly where they are and has continued to work hard and take on new challenges and has accomplished great things," Draper said.
Ahmed Eldmerdash '20 said, "The talk allowed me to understand how engineers build a business starting with a small idea and fighting through obstacles until the vision becomes reality. But the most important takeaway was to have a clear understanding of what you want to achieve and how you are going to achieve that."
As an active member of the Trinity community, Fossum is a founding member of the Trinity Engineering Advisory Council (TEAC) and he serves as a resource and advocate for the college's Engineering Department. He helps organize biannual professional awareness and "real world engineering" seminars for students, and provides guidance and advice to students interested in entrepreneurship and graduate studies.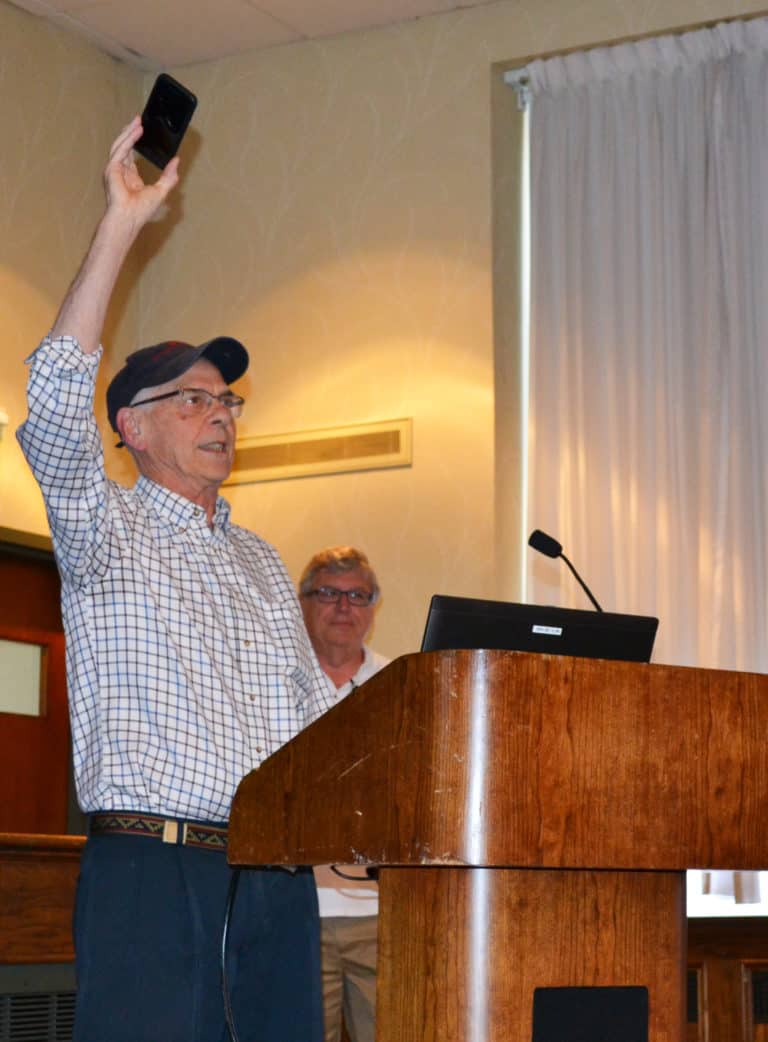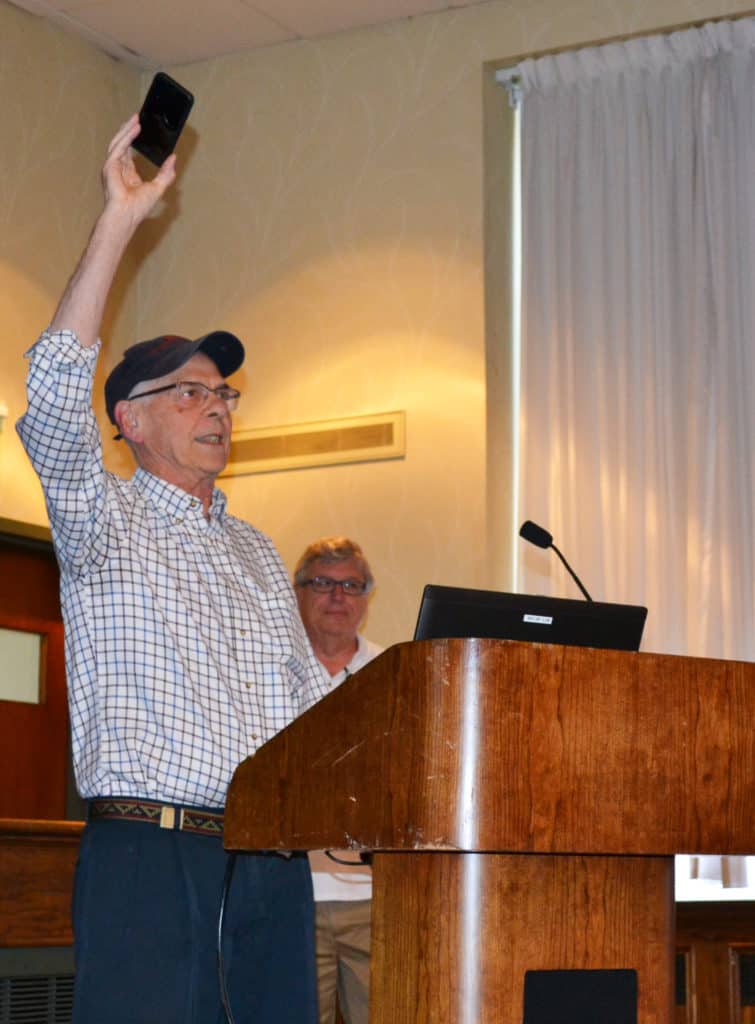 During his talk, Fossum told students that they can be both innovators and entrepreneurs if they choose to be. He used himself as an example of an engineer becoming an entrepreneur to bring his product to people.
"The most memorable part of his presentation was when he spoke about business professionals and engineers in the realm of entrepreneurship, emphasizing that engineers and scientists alike are capable of learning the entrepreneurial side of a business," said Kieran Neath '22.
Associate Professor of Engineering Harry Blaise said, "Professor Fossum spoke to our students about his experience as the entrepreneur who developed the CMOS image sensor that is found in all modern cameras, including in all of today's smart phones and medical devices. Judging by the questions posed by students after the talk, I can say that his lecture was very well received. He is an inspiration to all of our students."
Eldmerdash added, "Dr. Fossum's talk has made me excited to start my own business because the pleasure you get after seeing your own business grow in front of your eyes is incomparable. Even if it doesn't work out successfully, it will be an experience that is going to teach me many lessons so that I can be more prepared next time."