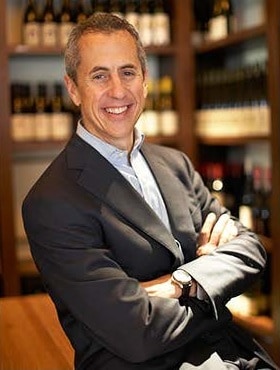 Daniel "Danny" Meyer, who earned a B.A. in political science from Trinity, opened his first restaurant in New York City in 1985 when he was just 27. Thirty years later, Danny serves as CEO of Union Square Hospitality Group, which includes some of New York's most beloved restaurants and bars: Union Square Cafe, Gramercy Tavern, Blue Smoke, Jazz Standard, The Modern, Maialino, North End Grill, Marta, Porchlight, and Untitled. 
 In addition to creating the fine-casual chain Shake Shack, Union Square Hospitality Group runs a consulting business that advises clients in other industries and a multifaceted events company that caters private events and corporate accounts in addition to operating casual bars, cafes, and food concessions at major venues. Meyer, his restaurants, and his chefs have earned an unprecedented 28 James Beard Awards, and his business book, Setting the Table, is a New York Times best seller. He serves on the board of Share Our Strength, and, through Union Square Hospitality Group and Shake Shack, supports several hunger relief initiatives and civic organizations. He is currently a member of the Governance Committee, Marketing and Communications Subcommittee and Student Life Subcommittee.  
Meyer was honored in 2000 with Trinity's Gary McQuaid Award and in 1999 with a 175th Anniversary Award. He lives in New York City with his wife, Audrey Heffernan Meyer, P'20, with their four children, including Gretchen '20. 
'20.