Hartford, CT, May 13, 2019 — More than 70 Connecticut girls recently learned how to extract DNA from plants, pinpoint blood samples carrying Lyme Disease, learn about bone and tendon structure, construct an electro-mechanical jitterbug, make their own Android app, print products in 3D, analyze the acidity of household products, and more.
These hands-on sessions, led by female leaders in science, technology, engineering, and math (STEM), were part of the sixth annual Tech Savvy Conference hosted by Trinity College on May 4. The conference was sponsored by the American Association of University Women (AAUW), the Petit Family Foundation, and local donors.
The Tech Savvy conference is designed to help sixth- through ninth-grade girls learn about careers in STEM and for parents and educators who want to encourage girls to realize their potential in these fields.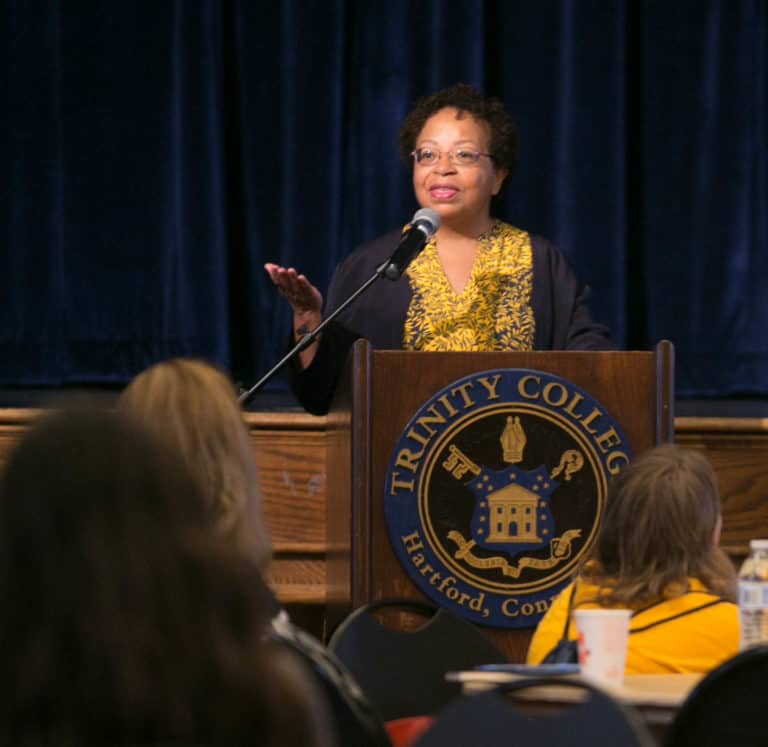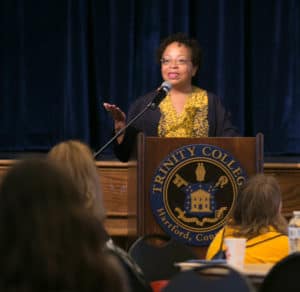 The day's program began with a personal welcome from Trinity College President and Professor of Neuroscience Joanne Berger-Sweeney. Throughout the day, girls chose four of nine hands-on workshops as well as toured campus and learned about college life with Trinity student guides.
To help them support their daughters' exploration of their career options, parents attended panel sessions led by women in STEM careers and current STEM women college students.
Details on the 2020 Tech Savvy Conference will be posted in early winter of 2020 on the AAUW Connecticut website here.
Written by AAUW CT volunteer Jenny Smith of Acuity PR
Explore the Gallery
Tech Savvy STEM Conference for Girls, May 4, 2019
Explore the Gallery
Tech Savvy STEM Conference for Girls, May 4, 2019