Back to News
Summer Internship with Start-Up Offers a New Path in Political Science
Academics
posted
by Sammi Bray '25
When Ethan Jacunski '24 arrived on campus, he was unsure what major would be the perfect fit. He decided to take advantage of Trinity's liberal arts curriculum, exploring classes that seemed to align with his interests.
"I've always had an interest in following current events and politics," he said, "and I loved watching shows like Shark Tank as I grew up." By his sophomore year, Jacunski declared a major in political science with a minor in formal organizations, an interdisciplinary liberal arts field that deals with economics, entrepreneurship, and a wide range of subjects. As he began searching for summer internships, he did not expect a conversation with an engineer at the start-up SparkCharge to result in the perfect opportunity.
"SparkCharge has created the world's first portable charging system [for cars] that is delivered to you through an app," Jacunski said. "It's like UberEats, but for charging your car." SparkCharge appeared on Shark Tank last summer and struck a deal with "sharks" Mark Cuban and Lori Greiner, and the company continues to expand rapidly. This August, CEO Joshua Aviv spoke at the White House, introducing President Joe Biden at the signing of the new Chips and Science Act, which supports U.S. companies producing computer chips.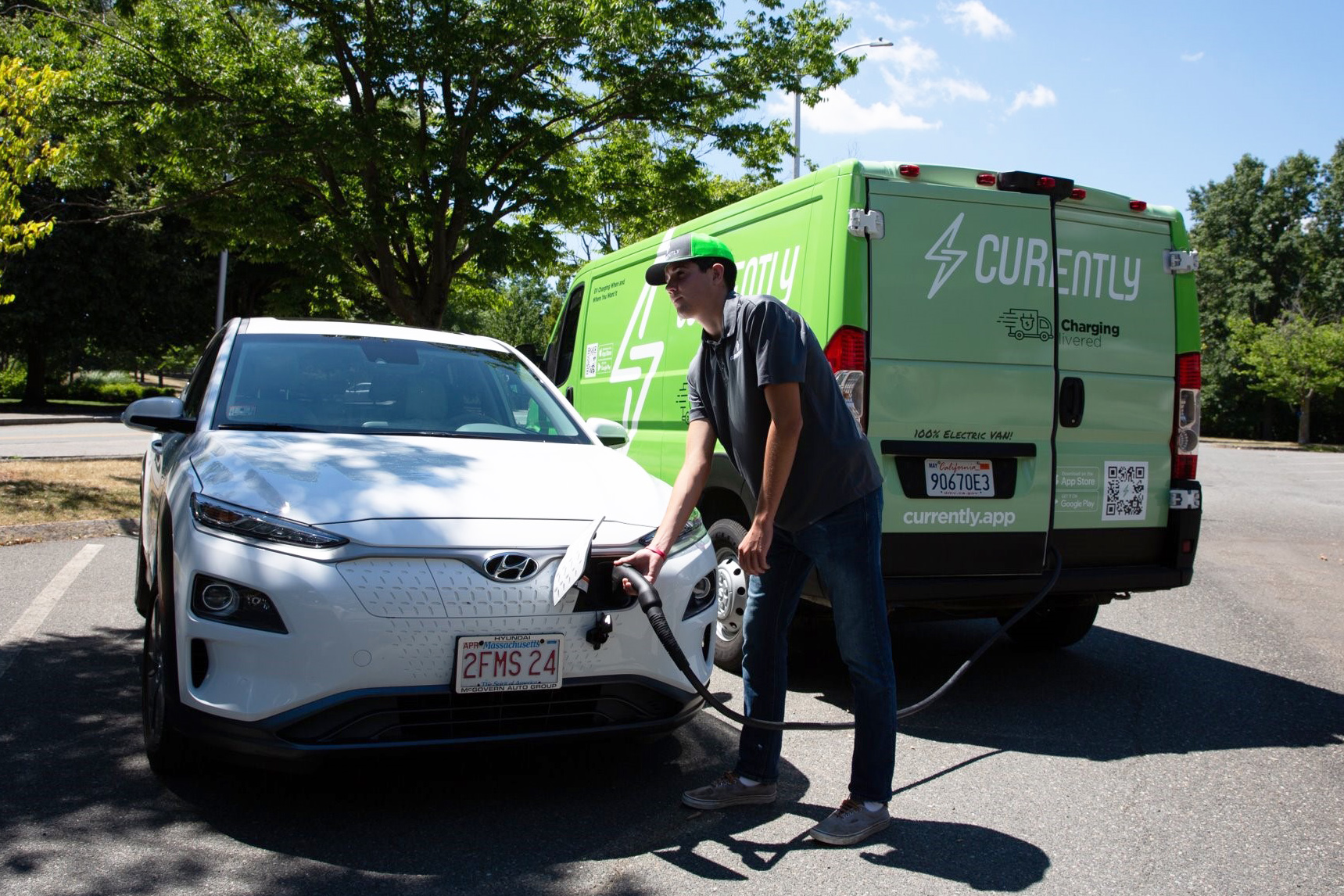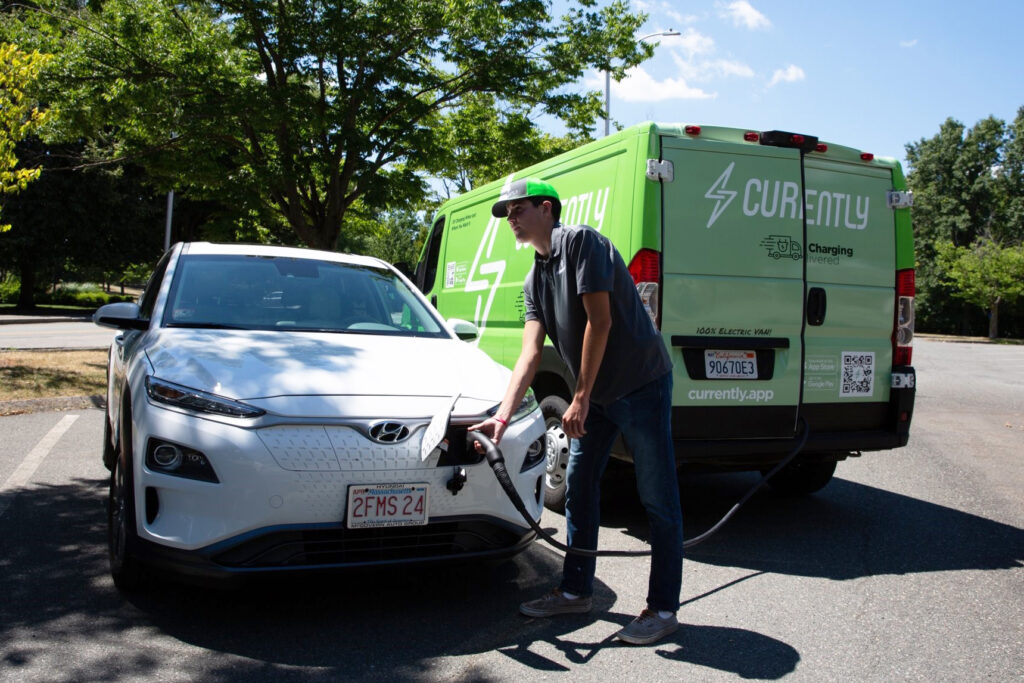 This past spring, Jacunski learned that the company had a Grants and Government Affairs Department, which works to find funding opportunities and partnerships for the startup, especially with the introduction of the National Electric Vehicle Infrastructure (NEVI) Formula Program.
"Each state has received large amounts of funding from the Biden administration that will be used to set up charging stations," Jacunski explained. "My main job this summer has been to learn all about the programs, figure out where SparkCharge may qualify for funding, and then draft public comments on behalf of SparkCharge to submit to each state's Department of Transportation, to then help electrify the country with portable charging options." SparkCharge hopes to assist states in adding an equitable charging network for all, as well as to become part of the solution nationwide.
Aside from Jacunski's work on the NEVI program, he spends his time researching and filing grants, and working with lobbyists and stakeholders to discuss potential deals and partnerships, all while learning about federal and state EV news and policies to inform his boss on potential government and business opportunities. A highlight of his experience has been sitting in on meetings with local mayors and government officials while taking trips to various seats of government.
Working in government affairs, Jacunski finds his two passions intertwined: his political science courses have prepared him for understanding legislation and politics, while his business and entrepreneurship courses help him understand grants and writing convincing proposals and correspondence. Having a background in both fields, he said, is essential for this internship.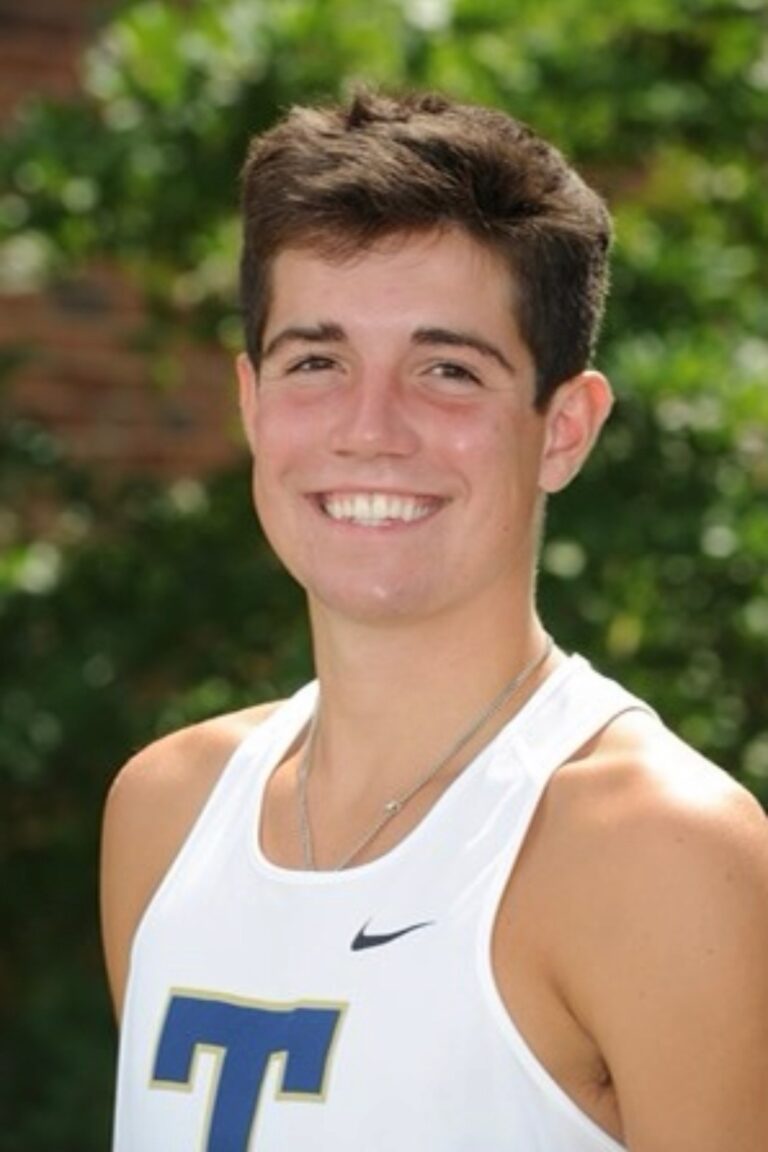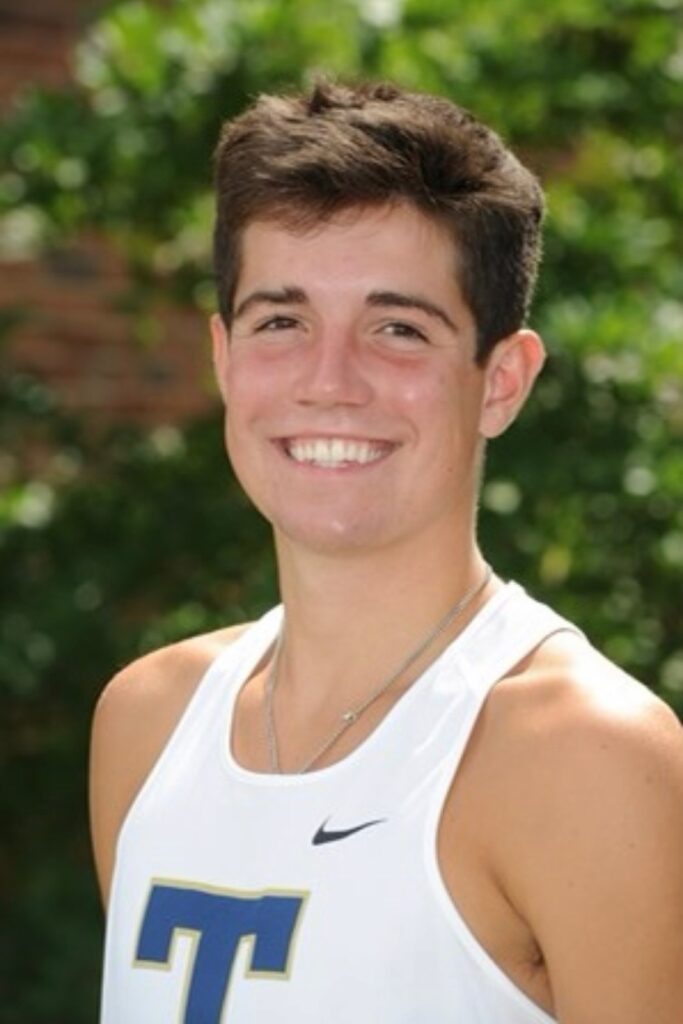 In addition to his classroom knowledge, Jacunski said that his experience participating in team sports on campus also has been helpful for this work. "My coaches and teammates have taught me great leadership skills, and I have increased my ability to work with others by being on a team," he said. Balancing the workload of being a student with the demands of being an athlete has also taught Jacunski the importance of time management and discipline, he added.
"It has been very interesting and somewhat challenging to be a part of a fast-moving start-up with such ambitions," Jacunski said. "Every day is something new." Much of his work has included learning about renewable energy, ever-changing government policies and news, and funding opportunities—all policy fields about which he was not as knowledgeable before this summer.
"The vast variety of work that I have done this summer and that I can now do in the future is something I didn't really expect," Jacunski said. Before this internship, he was still deciding what would be the right post-graduation path; but now, Jacunski said he can see himself working in government affairs.
Learn more about political science and formal organizations at Trinity.