President Joanne Berger-Sweeney announced the appointment of seven new trustees to the Trinity College Board of Trustees. They begin their terms on July 1, 2023.
All the new trustees are alumni, and one is the parent of a current student. They are: Jennifer Blum '88, Chris Delaney '83, Elissa Raether Kovas '93, P'25, Stephen D. Lari '94, Paul H. Mounds Jr. '07, Jamie Tracey Szal '06, and Consuelo Pedro '15.
Read more about them below.
Jennifer Blum '88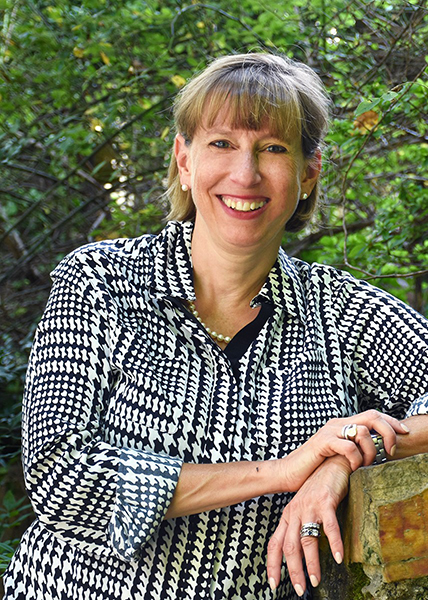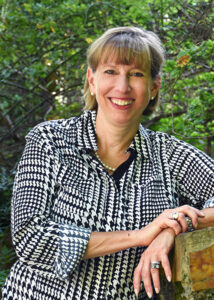 Jennifer Blum is an attorney who in 2019 founded Blum Higher Education Advising, a law and policy firm that is focused on higher education and that aims to counsel clients on how to navigate the complexities of higher education law, to create best practices for serving students, and to drive new policies that support continued accountability and innovations in higher education. She previously served as senior vice president of government relations at Laureate Education Inc., a global higher education company. Prior to joining Laureate, Blum was in private practice focused on public policy and administrative law, including 11 years at the law firm of Drinker Biddle & Reath (now Faegre Drinker Biddle & Reath), where she was vice chair of the government and regulatory affairs group and a partner in the firm's higher education practice. In 2020, she was appointed to the U.S. Department of Education's National Advisory Committee on Institutional Quality and Integrity (NACIQI) for a six-year term.
Blum earned a B.A. in political science from Trinity and a J.D. from the Columbus School of Law at The Catholic University of America.
She and husband Paul Weinschenk live in Arlington, Virginia, and have two adult sons.
Chris Delaney '83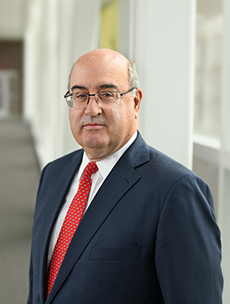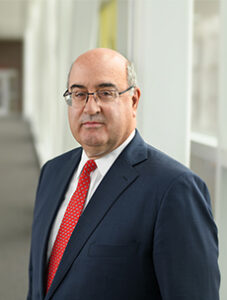 Chris Delaney serves as president of The Goodyear Tire & Rubber Company's Europe, Middle East, and Africa business, a position he has held since 2017. Goodyear's operations in the region cover more than 40 countries with 22,000 associates. He previously served Goodyear as president of the company's Asia Pacific business unit. Prior to joining Goodyear, Delaney was CEO of Goodman Fielder Limited, the largest public food company in Australia and New Zealand. He also has several decades of experience in the consumer products industry with Procter & Gamble and Campbell Soup Company. Delaney serves as chairman of the EU American Chamber of Commerce's Executive Committee and as a member of the board of the European Tyre and Rubber Manufacturers' Association.
Delaney earned a B.A. in history from Trinity, which he credits with nurturing his passion to learn about people and places across the world. He and his wife and four children have lived in seven countries on four continents.
A native of Long Island, New York, Delaney and wife Carmel live in Brussels, Belgium, while maintaining a family home in Windham, New York.
Elissa Raether Kovas '93, P'25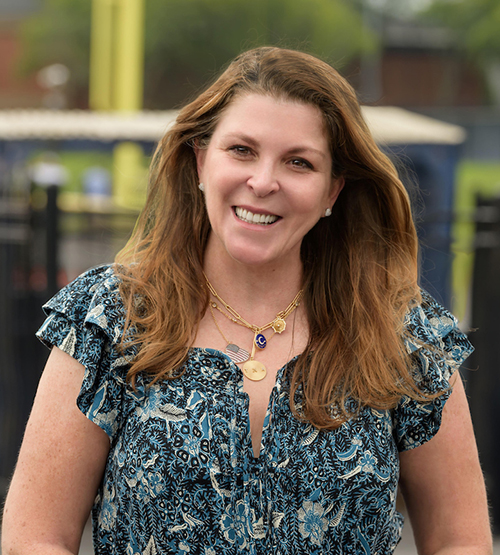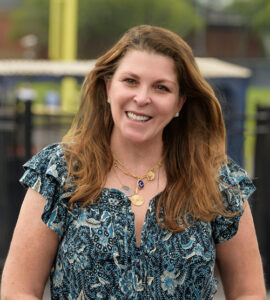 Elissa Raether Kovas '93, P'25, who has spent her career in the fashion industry, owns Shellkare clothing company. She also serves on the board of MetroSquash, a Chicago-based urban youth squash and academic program, and Cherry Bombe, which describes itself as an "indie media company celebrating women and cool creatives in the world of food and drink."
Kovas earned a B.A. in interdisciplinary studies and history from Trinity. Her service to the College includes her role as co-chair of the athletics fundraising campaign, as a member of the Board of Fellows and the Long Walk Societies Committee, as a class agent, and as an admissions volunteer in Chicago, where she often represents Trinity in person. As part of the College's celebration of 50 years of coeducation, Kovas was named to the list of 50 for the Next 50, an initiative honoring women who will have a lasting impact on the next 50 years of the College.
Kovas, husband Edward, and son Reed '25 live in Lake Bluff, Illinois.
Stephen D. Lari '94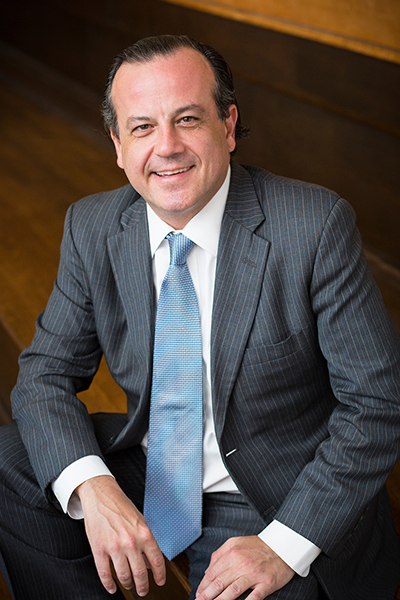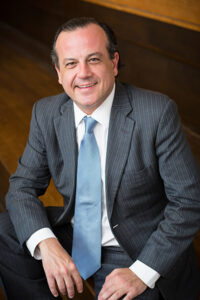 Stephen D. Lari, with three decades of experience in commercial, residential, and hospitality projects, serves as a principal of Claremont Group, a real estate development firm based in New York City. His role encompasses responsibility for the firm's international development activities, including the development of a Doubletree Suites by Hilton and the Atlantic residential projects in Kurdistan, Iraq. Lari previously oversaw domestic commercial projects, including the development of several U.S. federal government facilities for agencies such as the Social Security Administration, the Internal Revenue Service, and the FBI; this work demanded that he possess top-secret security clearance from the U.S. government.
Lari earned a B.A. in economics from Trinity. He went on to Columbia Business School, where he earned an M.B.A. with a dual concentration in finance and real estate. Lari served on the Middlesex School Board of Trustees from 2008 to 2022, with the last eight years as its president.
Lari and his wife, Alexandra Judith Dowling, live on the Upper East Side in New York City with their three young children.
Paul H. Mounds Jr. '07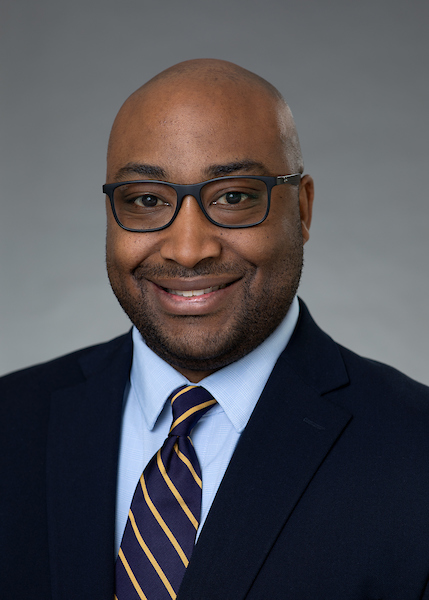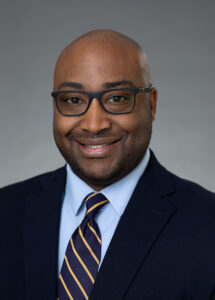 Paul Mounds serves as vice president of community and corporate alliances at Yale New Haven Health System (YNHHS), where he is responsible for cultivating and enhancing partnerships between YNHHS and key community-based stakeholders. Mounds began his career in the public sector, first with the Office of U.S. Congressman John B. Larson and later with the Offices of Senator Richard Blumenthal and Connecticut Governor Dannel P. Malloy. After working as vice president of policy and communications for the Connecticut Health Foundation, he served as chief operating officer and deputy chief of staff, and later as chief of staff, for the Office of Connecticut Governor Ned Lamont, the position he held before joining YNHHS.
Mounds earned a B.A. in political science from Trinity; during his time as a student, he took part in the Legislative Internship Program and played varsity football, earning multiple honors including being named All-Conference. As an alumnus, he previously served on Trinity's board as the Funston Trustee, on the Trinity College Alumni Association Executive Committee, and as a member of the Trinity Club of Hartford.
Mounds was born in Hartford, raised in East Hartford, and currently lives with his son in Wethersfield, Connecticut.
Jamie Tracey Szal '06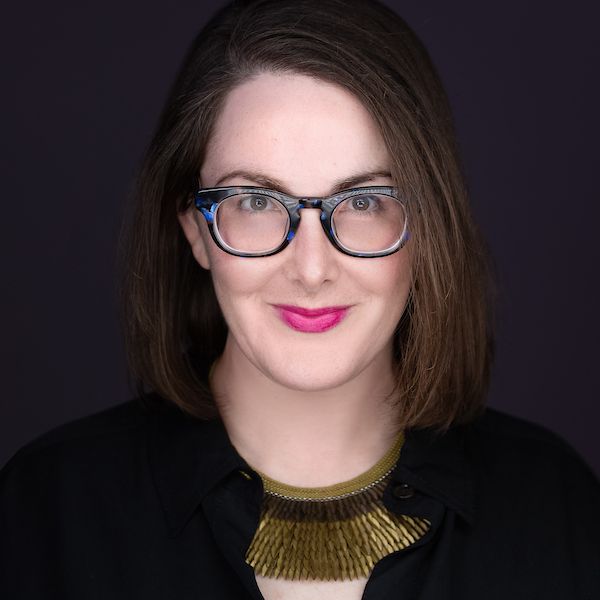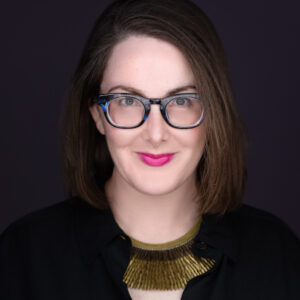 Jamie Szal is a partner at the law firm of Brann & Isaacson, where she has spent the last seven years assisting businesses in understanding and strategically approaching state and local tax compliance. Prior to joining B&I, Szal worked for the first eight years of her career as a tax attorney at the Massachusetts Department of Revenue.
Szal graduated Phi Beta Kappa from Trinity with a B.A. in international studies. She went on to earn a J.D. from Northeastern University and an LL.M. in taxation and a certificate in state and local taxation, both from Georgetown University Law Center. Outside of work, Szal serves as president of the board of Community Dental of Maine and as a member of the board of MothersEsquire; she also is involved with the Maine State Bar Association Women's Law Section. Her writing has appeared in the best-sellers #Networked and Women in Law, about the power of women supporting women. Szal has served Trinity as a founding and current member of Trinity's Women's Leadership Council, as president of the Trinity College Alumni Association, and as an alumni mentor and admissions volunteer.
Szal and her husband, Timothy Szal '06, live in Auburn, Maine, with their daughter.
Consuelo Pedro '15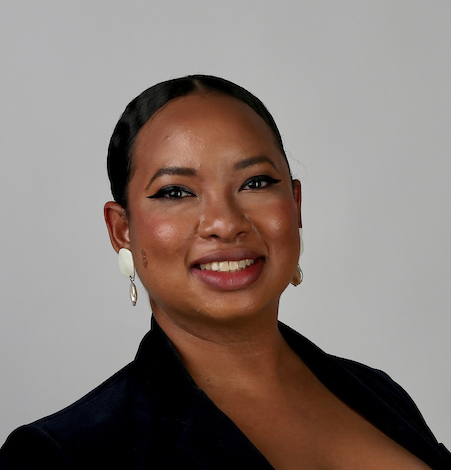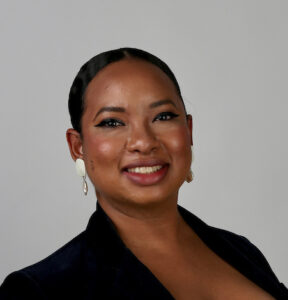 Consuelo Pedro is a doctor of physical therapy who leads an international rehabilitation private practice in Trinidad. The practice, which she opened in 2022, draws on her experience in neurocognitive research, laboratory administration, institutional strategic planning, and a commitment to cultural competency and social justice. Previously, Pedro was a staff physical therapist at Jag One Physical Therapy in New York City and before that a Trinsition Fellow at Trinity. In the latter position, she served as an academic and social adviser to new students in two "nests" of the Bantam Network program. As part of the College's celebration of 50 years of coeducation, Pedro was named to the list of 50 for the Next 50, an initiative honoring women who will have a lasting impact on the next 50 years of the College.
Pedro earned a B.S. in neuroscience from Trinity and a D.P.T. from New York University. As a Trinity student, her involvement included serving as an electrophysiology research assistant, an organic chemistry lab teaching assistant, a Registrar's Office assistant, a student admissions associate, and a leader in the Caribbean Students Association.
Pedro resides in Piarco, Trinidad.
For bios of all trustees, please visit the Board of Trustees page on the Trinity website.