Back to News
Samba Fest Returns—Live and in Person—to the Trinity College Campus on April 23
The 14th edition of Samba Fest will welcome community members from near and far as one of Hartford's signature events returns—live and in person—to the Trinity College campus on Saturday, April 23, 2022, from 11:00 a.m. to 6:00 p.m. Situated on Trinity's Jacobs Life Sciences Center Quad, 240 New Britain Avenue in Hartford, Samba Fest is a free, rain-or-shine event open to the public.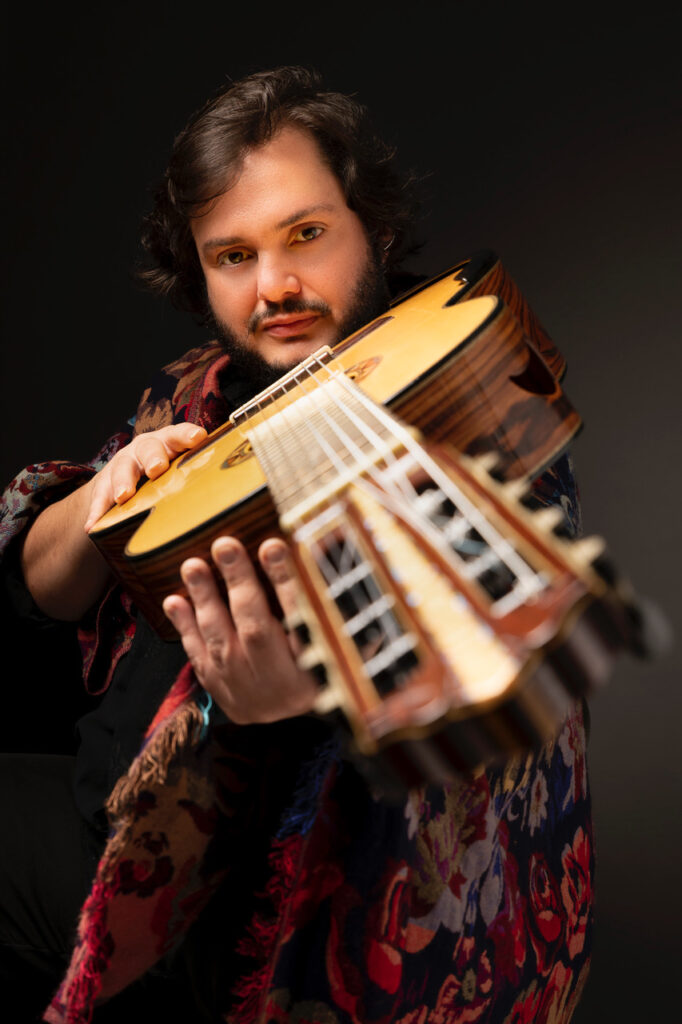 This year's headlining artists traveling from Brazil to perform at Samba Fest include multiple Latin Grammy Award-winning guitarist and composer Yamandu Costa (with special guest Richard Scofano on bandoneón) as well as innovative percussionist Serginho Silva and his Ensemble.
In the week leading up to Samba Fest, Silva also will offer a free drumming workshop, open to all, at Park Street Library @ the Lyric (603 Park Street, Hartford) on Wednesday, April 20, at 4:30 p.m. Click here for information on how to register.
"This year's Samba Fest will present musicians who make you think in totally different ways about how people approach a musical instrument," said Eric Galm, professor of music, chair of the Music Department, and co-director of the Center for Caribbean Studies at Trinity College.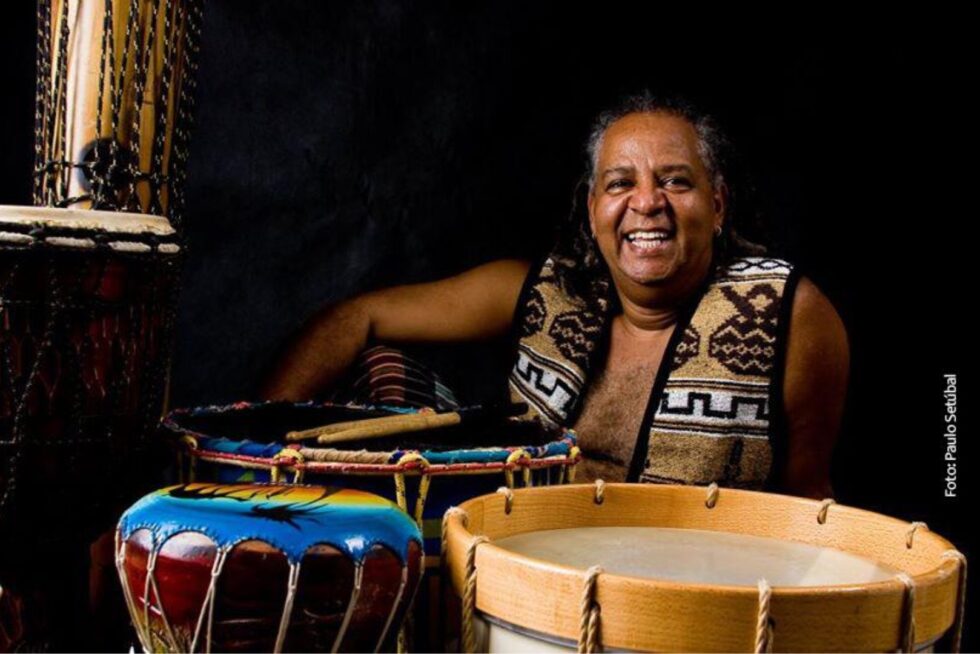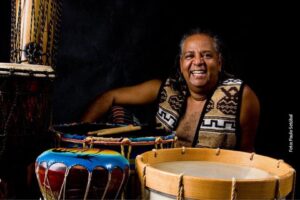 Said Galm, "Yamandu Costa is widely considered one of the great guitarists in the world today; he plays both the seven- and six-string guitars, intertwining blistering melodies with a dancing chordal accompaniment. And Serginho Silva is incredibly talented, approaching Brazilian jazz as a percussionist, drawing complex sonorities from a single pandeiro (tambourine) or berimbau (single-string musical bow), all the way to what is assumed to be a complete drum set—yet listeners need to pay close attention, because although Silva produces the sound spectrum of a drum set, all the sounds are produced only with his hands, as opposed to using both hands and feet."
Other Samba Fest performers will include the Trinity Samba Ensemble with special guest José Paulo, directed by Galm; Trinity Steel, directed by Curtis Greenidge; and African-inspired drumming and dancing with Friendz World Music.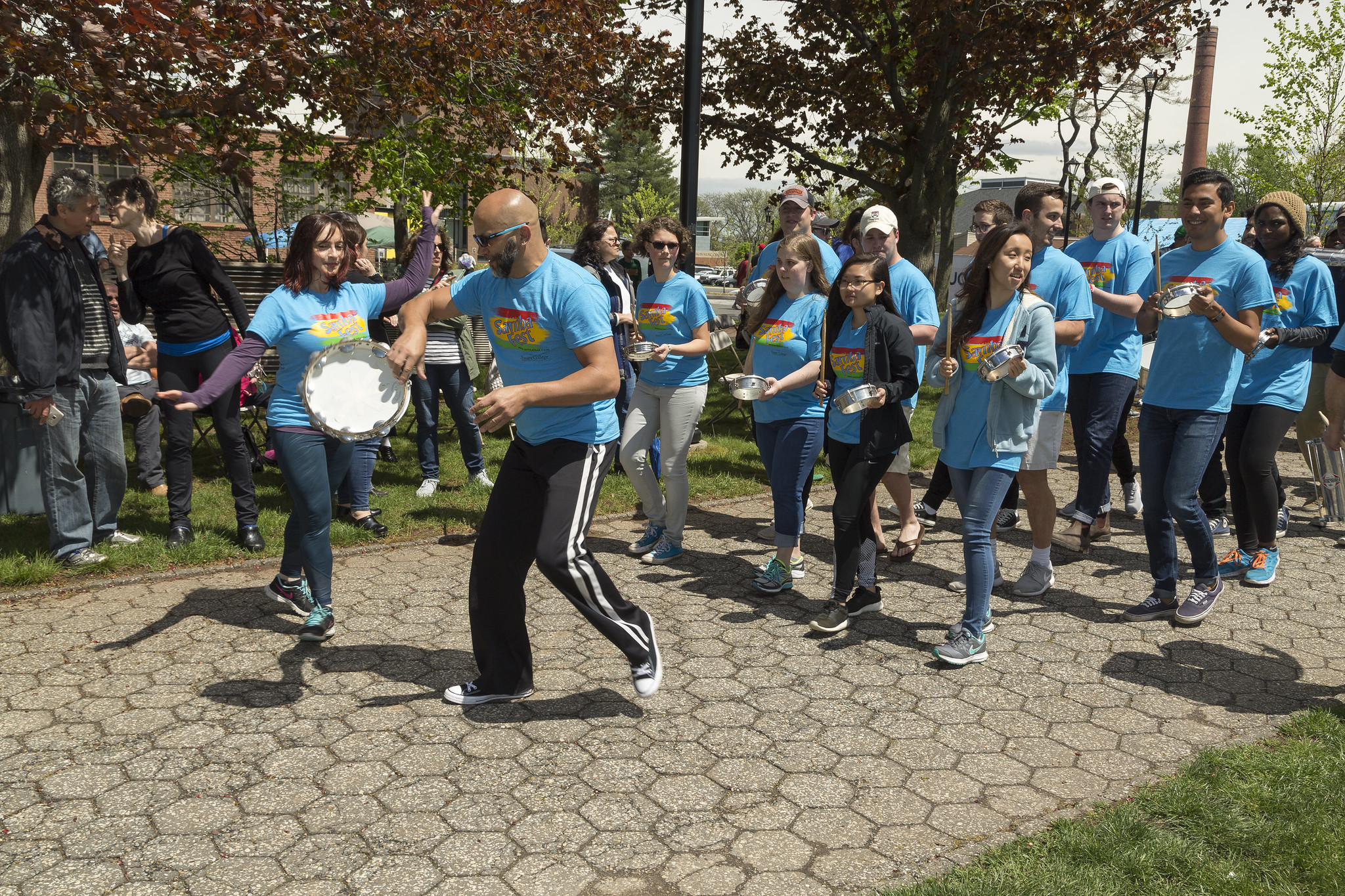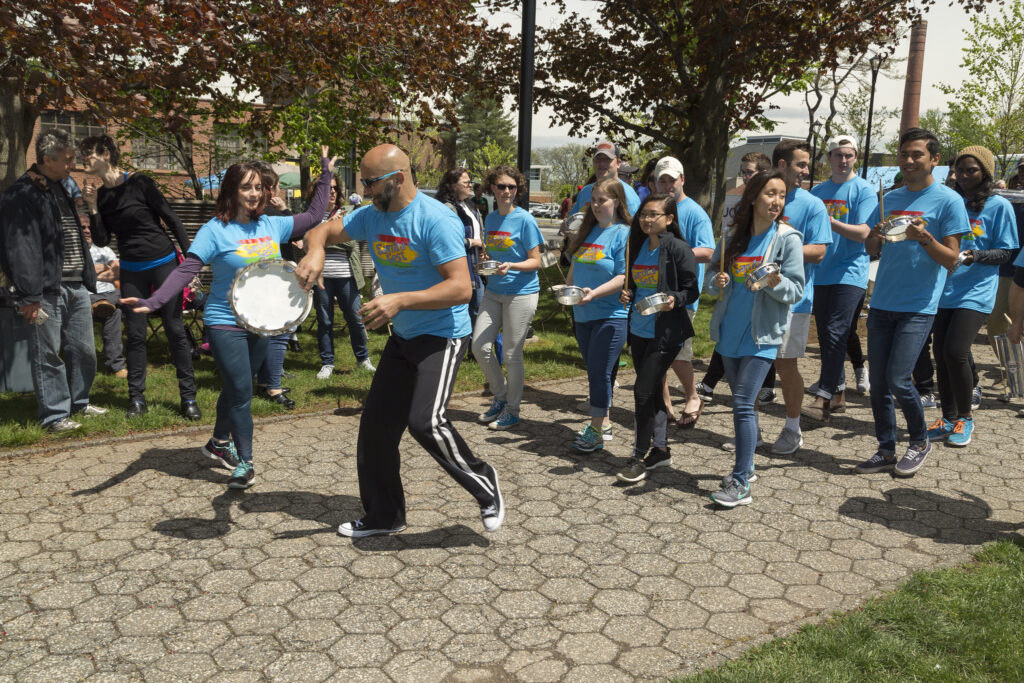 Attendees will have opportunities to participate in the music and dance by taking dance workshops with Capoeira Esperança, led by Mestre Efraim Silva with Professores Robozinho and Fominha or joining a "Big Bang" community drumming encounter, slated to kick off at 11:30 with an open rehearsal, which will lead into the big drumming celebration from noon to 12:30 p.m. Said Galm, "Buckets and sticks will be available, but those who can bring their own are encouraged to do so." Community drumming presentations will take place from 11:00 to 11:30 a.m., featuring Hartford's Proud Drill Drum & Dance Corp, Wilby High School in Waterbury, directed by Eric Brummitt, and others.
An array of family-friendly activities, crafts, and games will be available at Samba Fest, plus food trucks will be on site with a variety of menu offerings.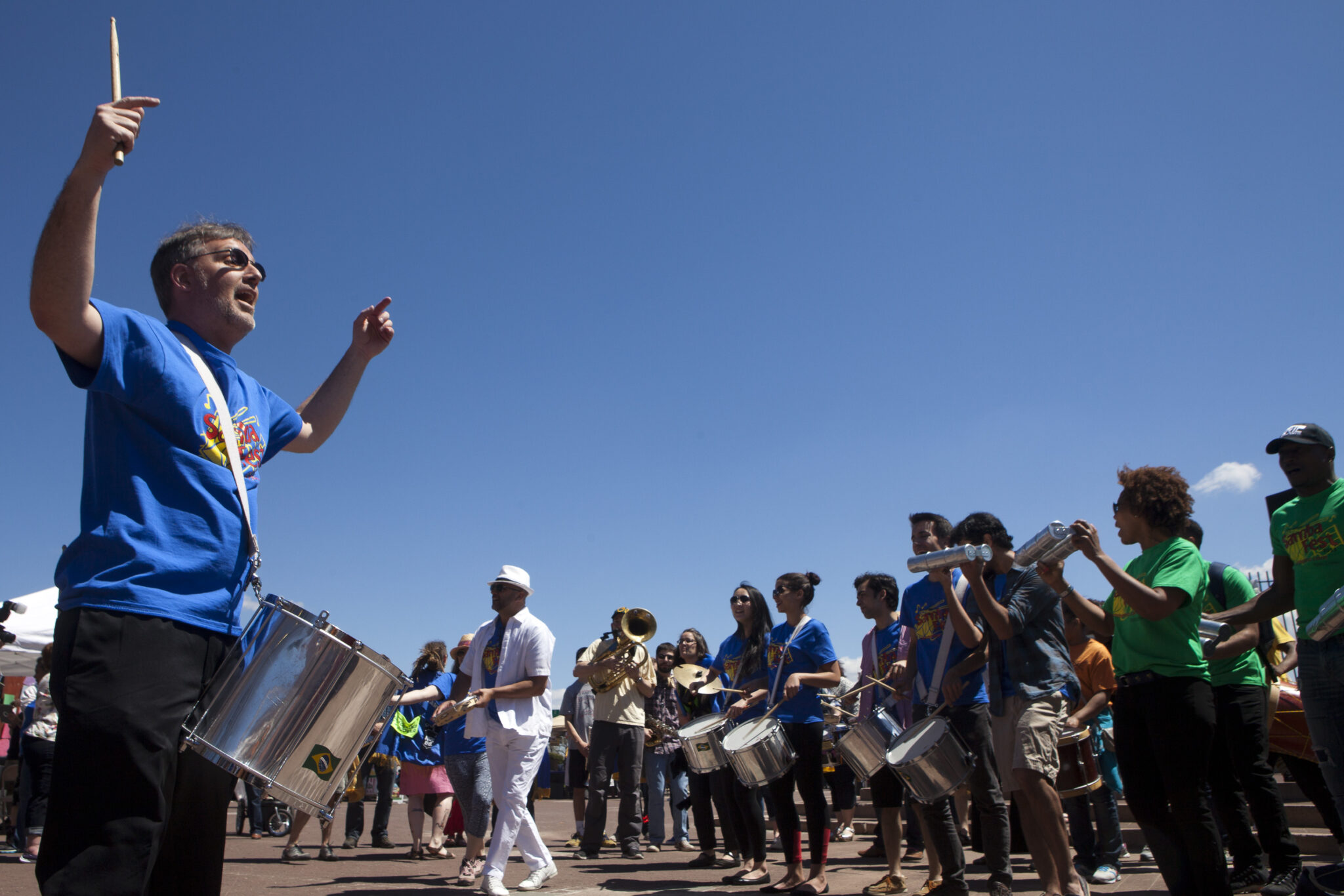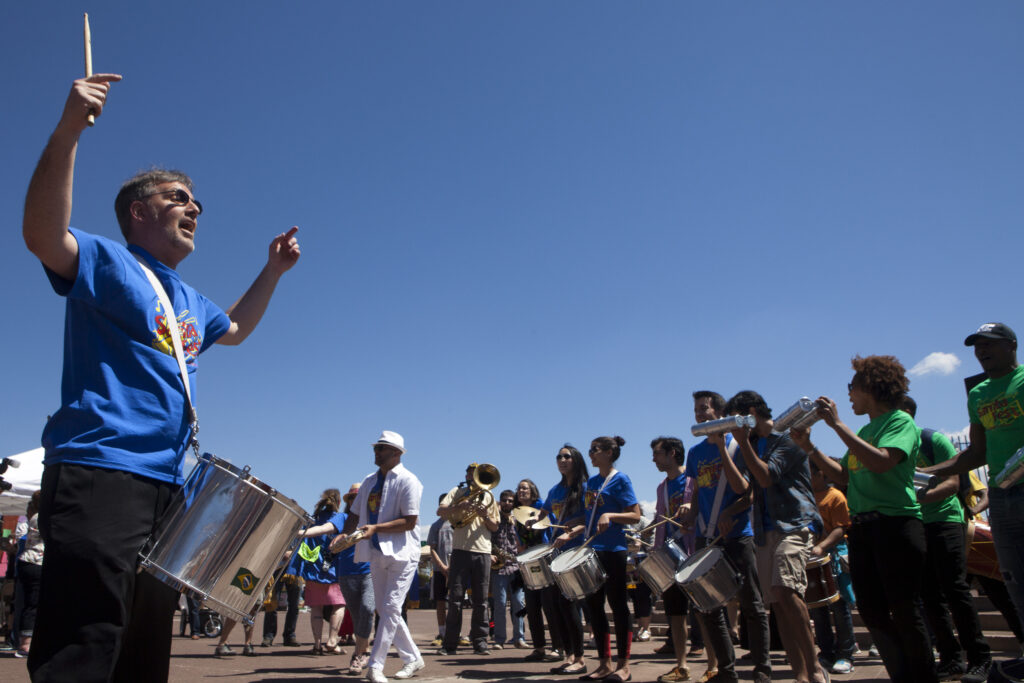 Said Galm, "Samba Fest is a way to pay tribute to the many communities represented throughout Greater Hartford, celebrating Hartford as a dynamic Caribbean-influenced city. I also strive to incorporate some of my academic courses into the festival, and students from the 'Music and Human Rights' course are developing an interactive activity to invite people to rethink connections between national anthems and human rights."
The Trinity Samba Ensemble is a group formed in an academic course that teaches Brazilian culture through its music and rhythms. The Samba Ensemble's repertoire derives from the batucada, a drumming group that plays samba music during Brazil's carnival celebrations, and the group performs participatory call-and-response songs in Portuguese and English. Trinity Steel is a group, also formed in an academic course, that performs reggae, Motown, and other popular global styles filtered through a calypso rhythm. Capoeira Esperança is an Afro-Brazilian dance group that specializes in capoeira, a dance incorporating martial arts that was developed in Brazil by descendants of enslaved Africans. The group will also conduct a dance workshop of maculelê, a stick dance developed in the fields of northeastern Brazilian sugarcane plantations.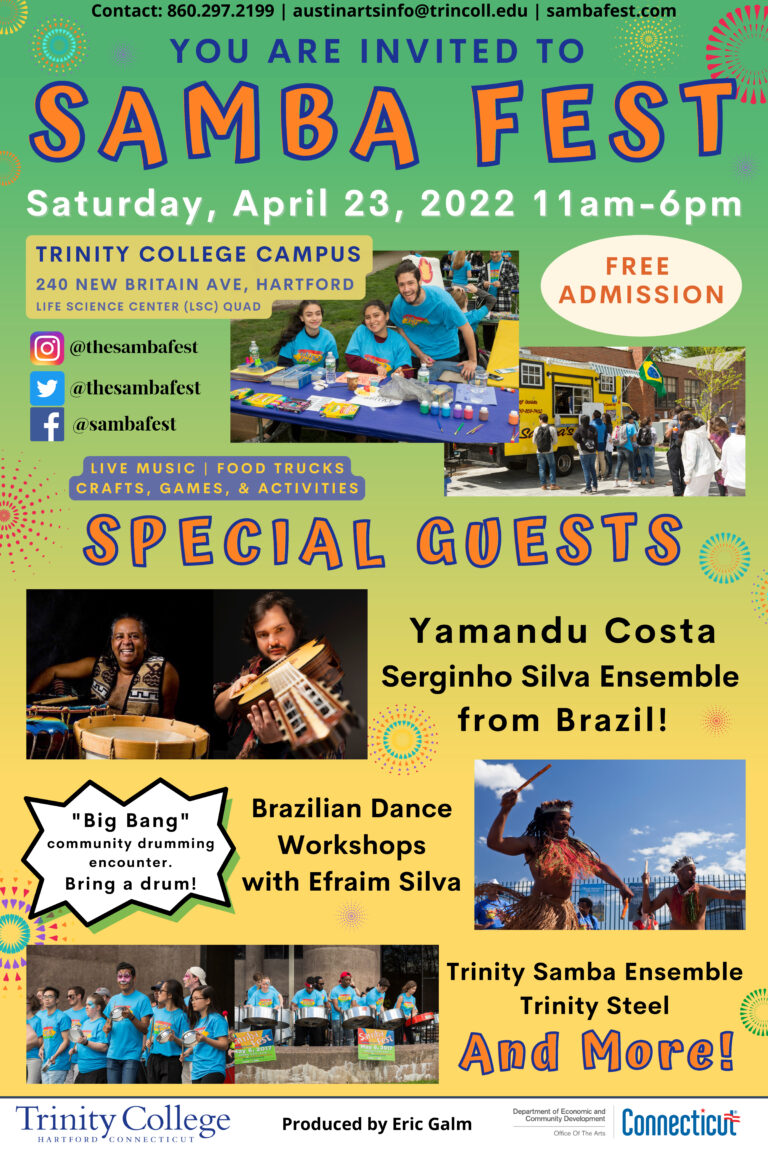 Galm, who conceived and produces Samba Fest, has been a member of the Trinity College faculty since 2004. From 2006 to 2010, he served as president of the Society for Ethnomusicology's Northeast Chapter. He has lived, studied, and traveled extensively throughout Brazil and has conducted research in Cuba and Trinidad. Galm holds degrees in ethnomusicology from Wesleyan and Tufts Universities and in percussion performance from the University of Michigan, as well as performance certificates from the Escola Brasileira de Música and the Universidade Federal do Rio de Janeiro in Brazil.
Produced by Trinity College, Samba Fest is sponsored in part through support of the State of Connecticut Department of Economic and Community Development, Office of the Arts, which also receives support from the federal American Rescue Plan Act. Trinity College support is provided by the Office of the President, the Austin Arts Center Guest Artist Series, the Office of Diversity, Equity, and Inclusion, the Department of Music, the Office of Multicultural Affairs, and Trinfo.Café.
The Trinity College radio station, WRTC 89.3 FM—celebrating its 75th anniversary this year—will broadcast live from Samba Fest. Internet listeners can livestream from anywhere via www.wrtcfm.com.
A livestream video broadcast will also be available via the web.
For directions and parking information, visit sambafest.com. In the event of inclement weather shifting Samba Fest to an indoor location, please check sambafest.com for details, including COVID-19 safety information for indoor events. For general information, call Trinity's Austin Arts Center at 860-297-2199. For more information or sponsorship opportunities, contact Eric Galm at [email protected] or 860-297-4201.