Back to News
Trinity Researchers Across Disciplines Address Various Aspects of COVID-19
Academics
posted
by Olivia A. Zeiner-Morrish '22
Over the past year and a half, COVID-19 has shaped how faculty members and students learn both inside and outside of the classroom, influencing and inspiring research projects across the disciplines. Trinity College researchers in the fields of economics, mathematics, and political science and public policy and law are among those whose work ties directly to the COVID pandemic.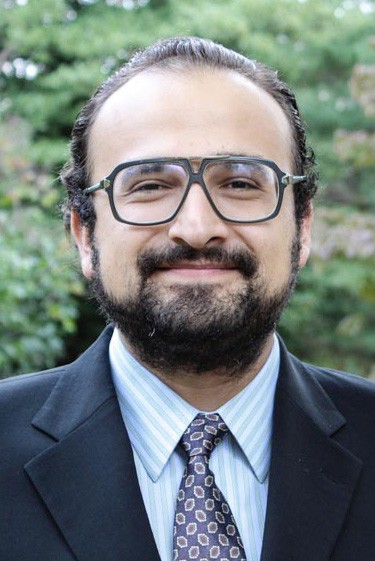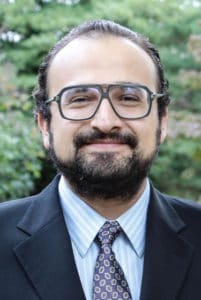 Following the stay-at-home order issued in March 2020, Gerardo Ruiz Sánchez, assistant professor of economics, launched three separate research projects on how COVID-19 may lead to adverse outcomes. Inspired by a news article on mental health during the pandemic, he began gathering data on suicide rates. Because Japan is one of the few nations that publicize monthly reports on suicide rates, Ruiz Sánchez decided to focus on Japan. In a paper recently published by the Economics Letters journal, Ruiz Sánchez shared evidence that suicides increased significantly in Japan relative to previous years, particularly among women under the age of 30.
"COVID-19 has led to widespread job loss and the exacerbation of mental health conditions, both of which could contribute to a suicide decision," said Ruiz Sánchez. "Women face additional difficulties that unjustly fall on them in some societies, like childcare responsibilities. There is also evidence that domestic violence increased because of stay-at-home orders. All of this demonstrates a need to provide additional support for mental health for women under the age of 30 in Japan."
Ruiz Sánchez also published a paper in 2020  on the importance, as demonstrated by the pandemic, of expanding premium subsidies for health insurance under the Affordable Care Act, making healthcare more affordable and accessible. Currently, he is researching the pandemic's effect on maternal deaths in Mexico.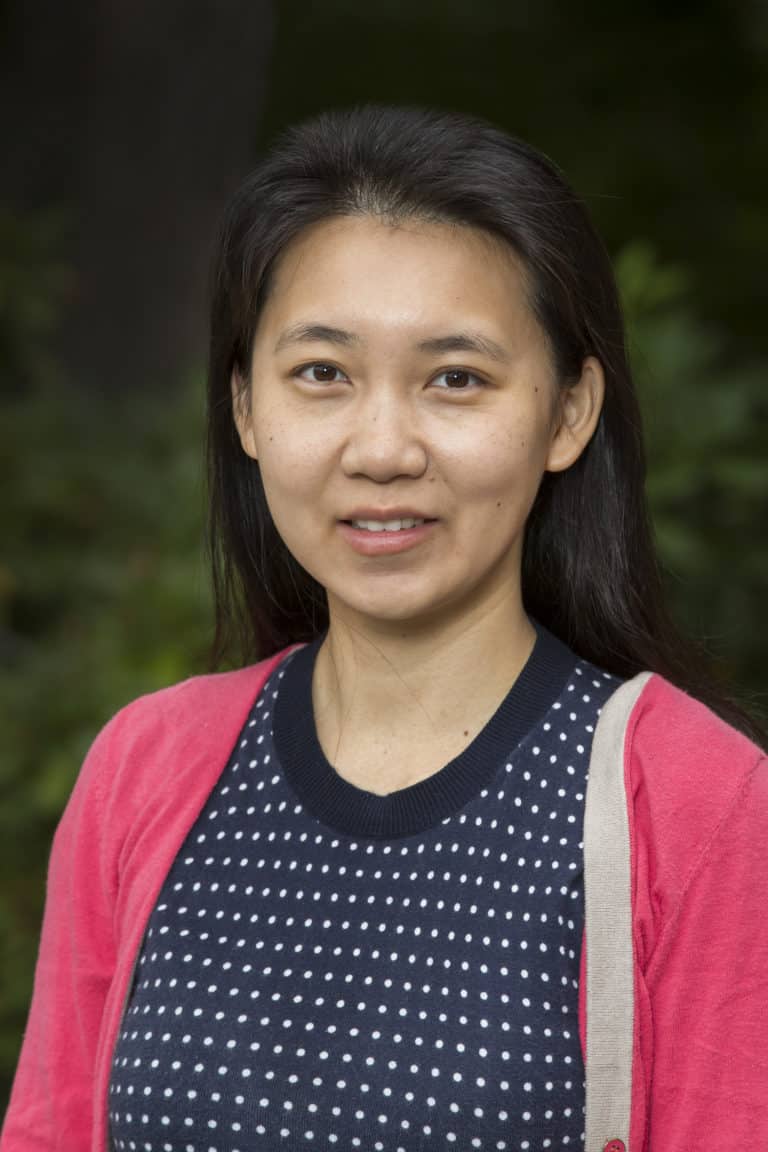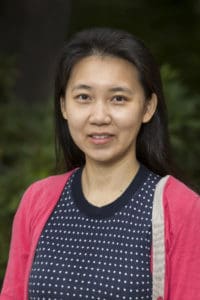 In the Mathematics Department, Celina Cheng '22, a mathematics and economics double major from Shanghai, China, and Yuetong Lin '22, a mathematics major from Qingdao, China, are working alongside Lina Ma, assistant professor of mathematics, to model COVID-19. The research team is studying the SIR model of infectious disease, which shows how disease is transmitted and how people move from being susceptible, to infectious, to recovered. As the pandemic continues to evolve, with vaccines as well as factors such as the Delta variant, the research team has adapted its model to incorporate the concept of chemical reactions.
Lin explained, "The concept of a chemical reaction shows that it goes both ways; just as the infected can recover, the recovered can also become infected." Invited speakers also joined the researchers this summer, presenting talks on the topic of chemical reactions and the research process as a whole.
Ma, Cheng, and Lin are continuing their research throughout the fall semester. The student researchers currently are preparing to contact the Connecticut Department of Public Health, with the goal of obtaining data on deaths or hospitalization rates, in order to work towards a more sophisticated model. Cheng and Lin, for whom this is a first-time research experience, said they enjoyed the opportunity to explore math outside of the classroom. "Research is fun and accessible for undergraduates at Trinity," said Ma. "I particularly encourage female students to get involved in STEM research."
For Bea Dresser '22, a political science and human rights double major from Hartford, this summer was her second spent working on the AmeRicans' Conceptions of Health Equity Study (ARCHES). The study, funded by the Robert Wood Johnson Foundation, was launched in 2017 by Abigail Fisher Williamson, associate professor of political science and public policy and law, along with colleagues from the University of Connecticut and Cleveland State University. ARCHES asks how Americans of different backgrounds form and change their views on a key question: whose health deserves society's attention, investment, or care? The COVID-19 pandemic has brought added relevance to ARCHES research.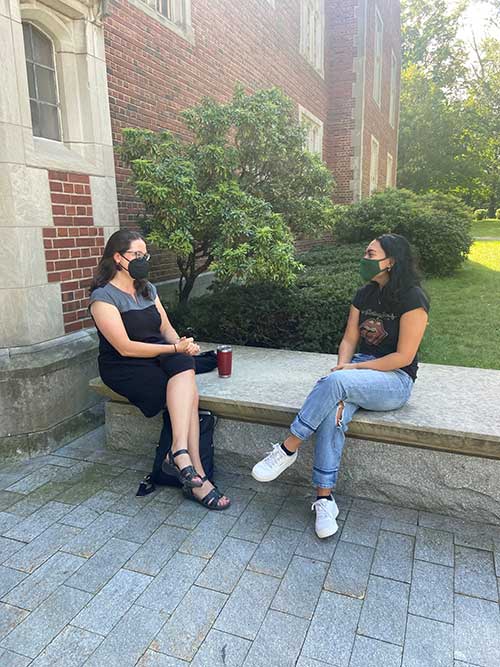 Using the results of a national survey conducted in October 2020, Dresser and Williamson are actively working on a paper that demonstrates how experiencing hardship during the pandemic affects views on health equity in three key ways. First, experience of hardship is associated with a greater awareness of the social determinants of health: the factors outside of an individual's behavior, such as one's neighborhood, that shape one's opportunities to live a healthy life. Second, experiencing hardship is associated with more expansive views on who deserves help with healthcare costs. And third, experiencing hardship is associated with greater willingness to take action in support health equity by choosing to sign a petition described in the survey.
Williamson explained, "What we are finding is that the pandemic is not just reshaping people's lives, but also their views, in ways that could create an opening for more conversation about how to support equity." Dresser added, "I feel like this research really puts into perspective how empathy manifests, and how it plays out in something like health, where the consequences are tangible and concrete."
After two summers spent working on the study, Dresser expressed her gratitude for the experience. "I gained such confidence having to think through such important information and having Professor Williamson's trust and encouragement. I have always wanted to go into public service; this research experience has both confirmed that there is a space for me in that work and serves as a stepping stone as I move forward."
Trinity offers many opportunities for students to engage in research, both on and off campus. Learn more here.
To view COVID-19-related virtual presentations involving other members of the Trinity College community, please click the links below.
The Vaccine Pipeline: Developing Safe and Efficacious Vaccines to Protect Against Some of our World's Most Serious Threats By Kari Sweeney Efferen '03, Associate Director at Pfizer. (Dec. 2020) – Virtual Long Walk and Trinity Institute for Interdisciplinary Studies presented.
A Discussion on Albert Camus' The Plague (La Peste) (Aug. 2020) Presented by The Trinity Institute for Interdisciplinary Studies (TIIS) and The Leonard E. Greenberg Center for the Study of Religion in Public Life.
Who Makes the Rules During a Pandemic? (June 2020) A Conversation with Public Policy and Law Program Director and Associate Professor of Legal Studies Renny Fulco and Brooke LePage '19, policy associate at FutureEd, Georgetown University McCourt School of Public Policy