Back to News
Q&A: Documentary by Visiting Assistant Professor of Film Studies Jeff Bemiss Airing on PBS
Faculty
posted
by Andrew J. Concatelli
Visiting Assistant Professor of Film Studies Jeff Bemiss is an Oscar-shortlisted writer/director who has created short films, features, and documentaries. Most recently, Bemiss co-directed Missing in Brooks County, which will premiere on PBS's Independent Lens on January 31 at 10:00 p.m. Eastern (check local listings). The film also will be available to stream on the PBS Video app. The feature documentary—co-directed with Lisa Molomot and executive produced by Abigail Disney/Fork Films and Engel Entertainment—shines a light on the missing migrant crisis in South Texas. It is an ITVS co-production with funding provided by the Corporation for Public Broadcasting.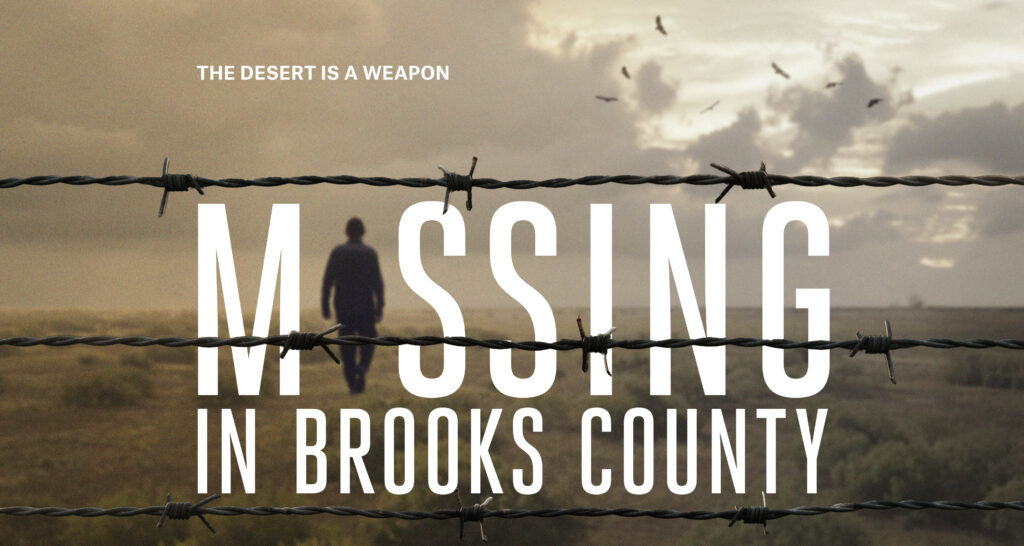 Bemiss is a graduate of the University of Southern California film school and the L.A. Sanford Meisner Academy and is a Connecticut Artist Fellow and a Film Independent Fast Track Fellow. His film The Book and the Rose (2001) was a semi-finalist for the Academy Award for best live action short film.
As part of Trinity's Film Studies Program since 2013, Bemiss teaches an introduction to film production, in addition to courses on screenwriting, advanced filmmaking, and editing. "Documentary is having a golden period right now," Bemiss said, noting the recent mainstream success of documentary films in theaters and online streaming services. "With documentary, students have the best chance to create successful films that an audience will respond to. Documentary presents you with the story—you just have to recognize it and figure out how to tell it."
Below, Bemiss discusses his filmmaking experiences and how he uses them to teach Trinity students.
How did you first become interested in filmmaking?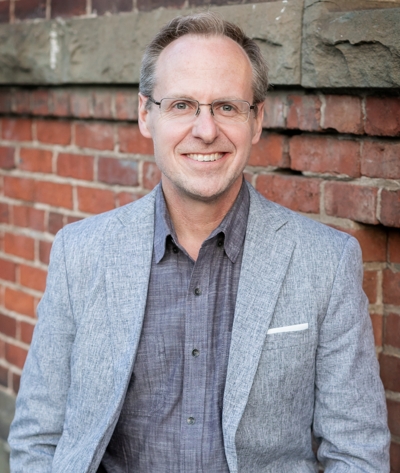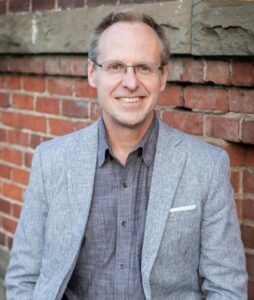 I was 8 years old when Star Wars came out and it set my imagination on fire. It sent a generation of students to film school and I was one of them. There's no one route to becoming a filmmaker; generally, you either work your way up from a production assistant, or you can just direct something, which was the more independent path that I took. I made a 30-minute scripted film a few years out of college, The Book and the Rose, which became one of 10 semi-finalists for the Oscar for best short film. Since then I've worked on various projects and I started teaching. At some point, I got tired of waiting for permission to do work, in the form of financial backing and investors, so I got interested in documentary. Scripted film takes an enormous amount of money for casting and locations to even start. With documentary, if you have an idea and a camera, you can just begin. I kind of got hooked on it.
What was your motivation behind making your most recent film, Missing in Brooks County?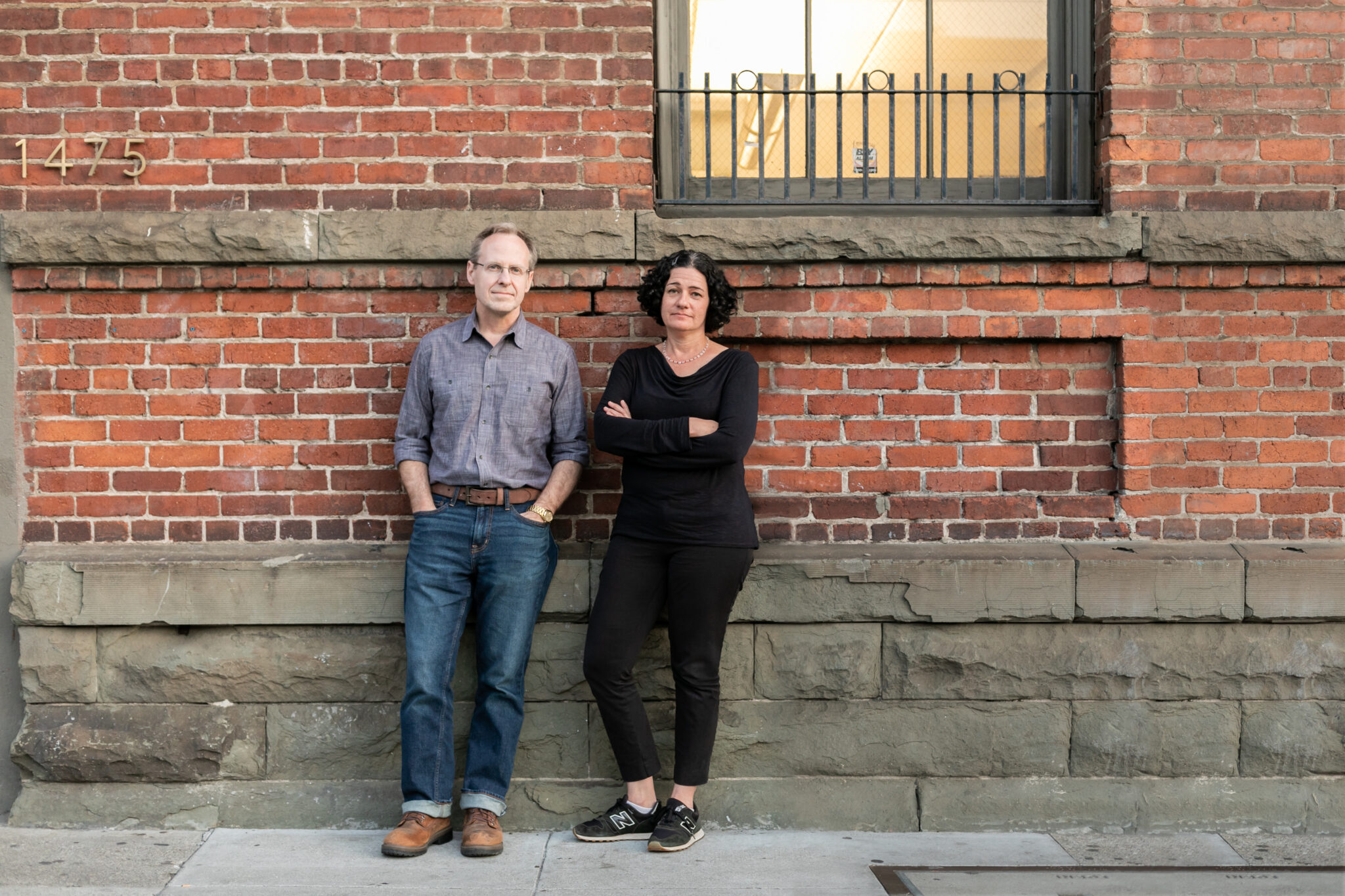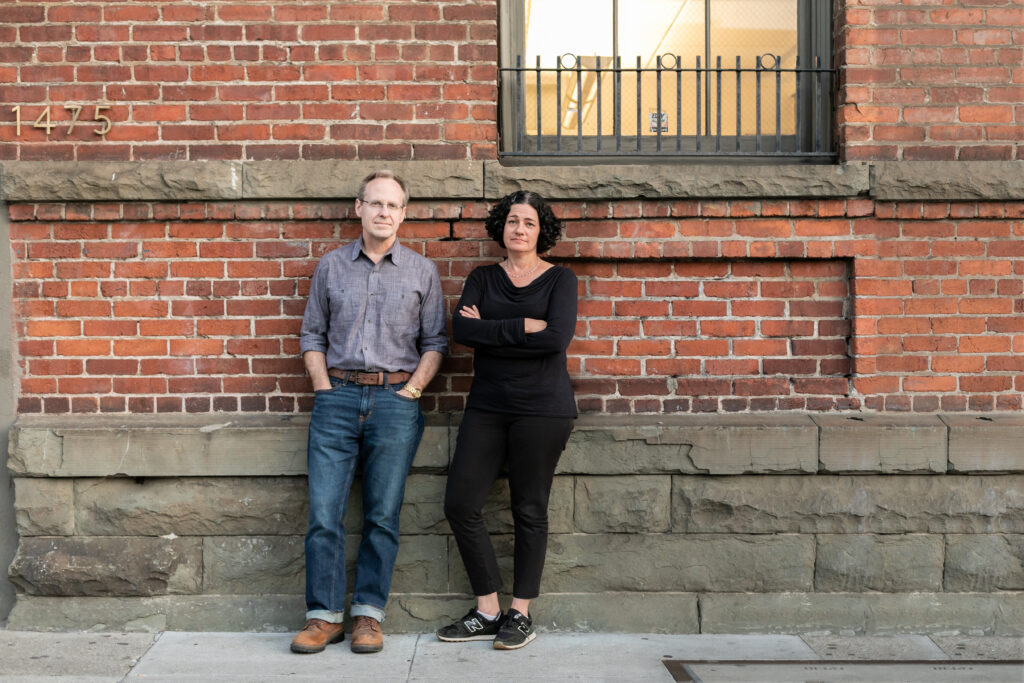 I had met my co-director on the film, Lisa Molomot, at Trinity—we were both teaching here and we wanted to work together. A little while after she left for Arizona, I heard a radio documentary about a forensic scientist named Lori Baker at Baylor University, who was doing the work of exhuming anonymous migrants buried in south Texas. She was trying to identify them to bring closure to their families who had no idea what happened to them. I was very moved by it for some reason; I do have some family from Mexico. Lisa and I reached out to Dr. Baker, who invited us to Texas and took us to Brooks County; it's not even a border county, but that's where the problem is. It went from what we thought would be a short profile of this forensic scientist to a four-year endeavor to document and film what was going on in Brooks County.
What was the process of making that film like?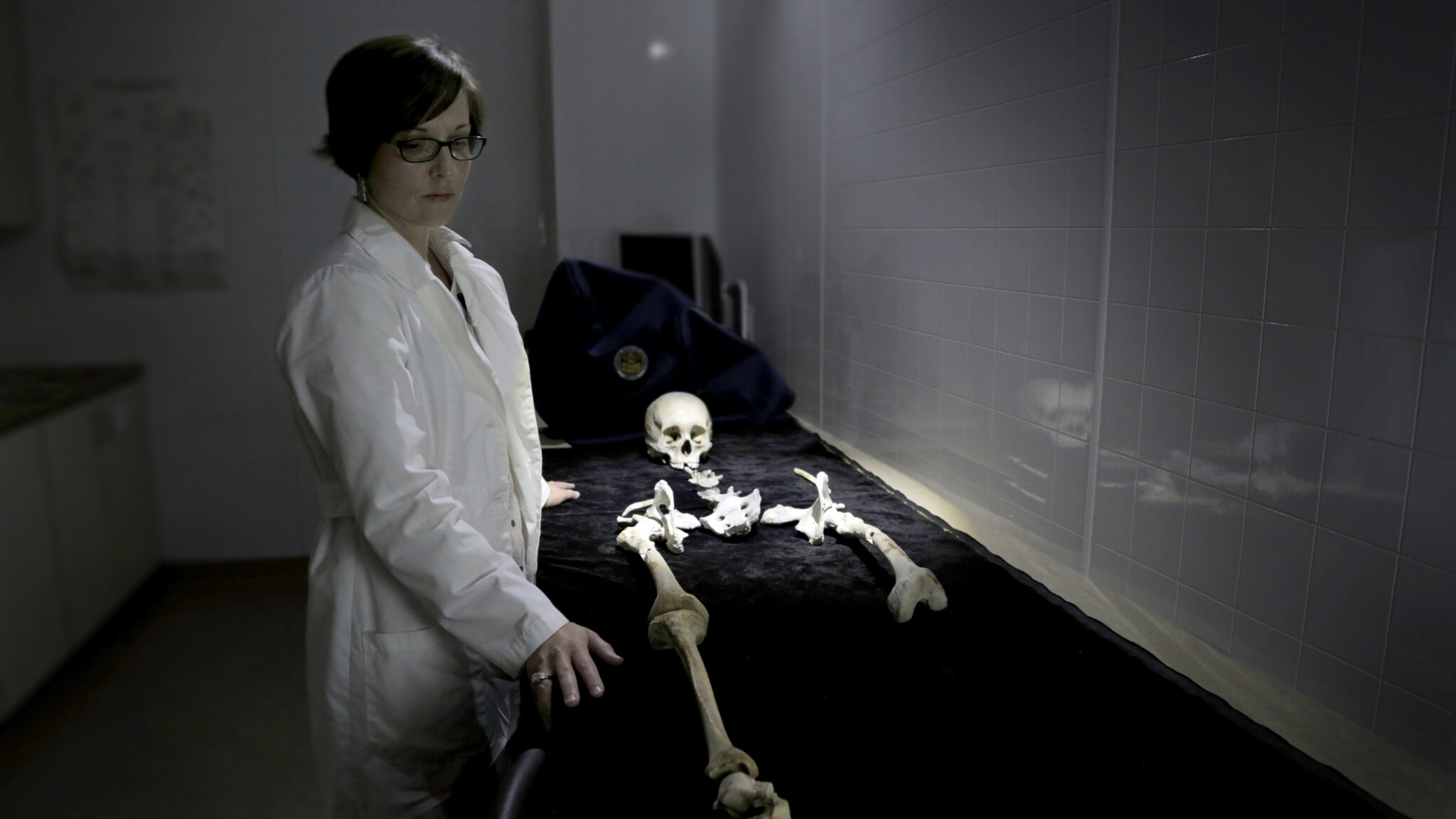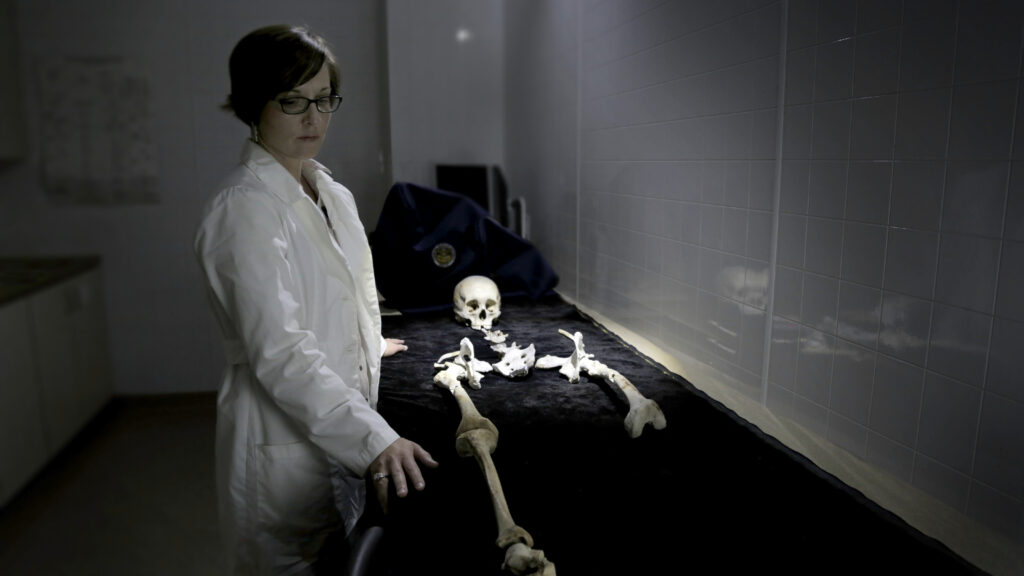 The key to most documentaries is access. Building trust with the participants in the film was slow-going at the beginning. This was not the film we set out to make. When it did pivot, it became a process of finding the story. We made 15 trips in total to Brooks County—usually for about two to three weeks each trip. It got really complicated; we met volunteers and activists, judges, undertakers, sheriffs, and most of all we met families of the missing. We filmed for about four years. PBS came in as a co-producer on the film, which was like a rescue. When they came on board, it allowed us to finish the film properly, which we were struggling to do at the time.
What does it mean to you to have the film broadcast nationally on PBS?
I think maybe a few thousand people have seen the film on the festival circuit. When PBS broadcasts it and it goes up on the PBS website, it will be seen by millions. Most people don't know what's happening in Brooks County, and when they see it, they may be shocked. It's not an overtly political film. We give everyone their say, and viewers can make up their own minds—they just need to see what's happening.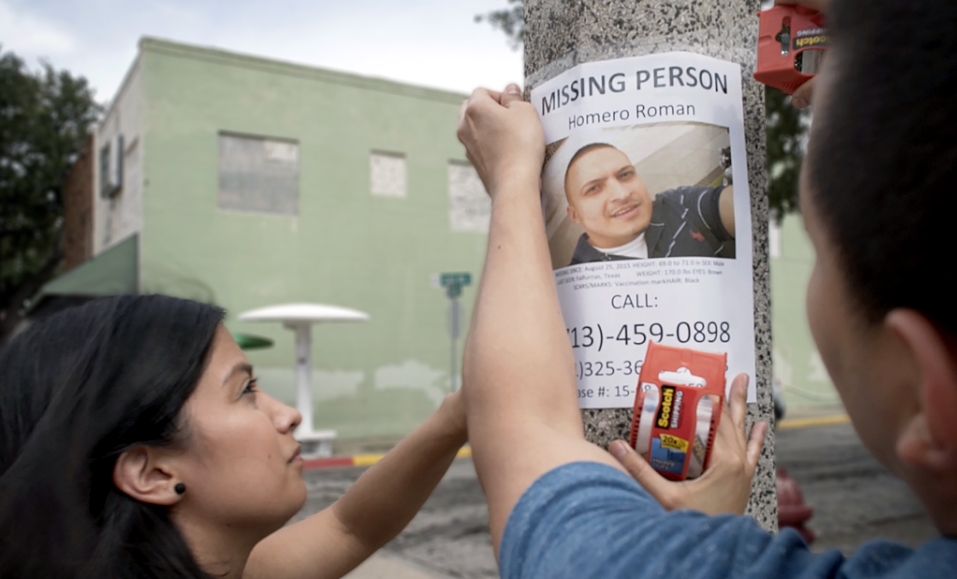 It means a great deal to us to be able to reach an audience and we feel PBS is the right platform for this film. It's free, so anyone can see it. Film has an incredible capacity to teach and to educate. One thing it also does very well is deliver an emotional experience. If you can provide learning at the same time, to me that's the ultimate achievement. This film allows people to witness something they don't witness in their everyday life, and I think its message is urgent. People are dying; this was the worst year ever for migrant deaths on our southwest border.
How do you use your filmmaking experiences to teach students at Trinity?
I always try to bring my work back to the classroom. This past semester, in "Introduction to Film Studies," we watched two documentaries, one of which was Missing in Brooks County. It made for an interesting discussion because the students were in the room with the filmmaker. It changes the kinds of learning and discussions you can have. It gave students a perspective on not just the study of film, but living the life of a filmmaker.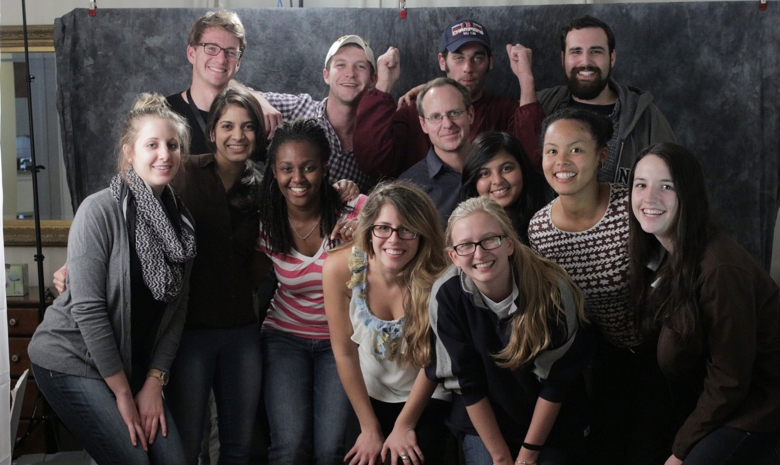 There is also a special course, FILM 309, where we make one film in one semester together as a class. On day one, we have no idea what we're going to do. We pitch ideas, we vote on them, we go out and make the film, we finish it, and we market it. The short film Coaching Colburn was produced by a previous class, and it premiered at the Big Sky Film Festival, then went all around the world. It was also part of the Trinity Film Festival at Cinestudio, both gems of the college.
Teaching is wonderful because it allows me to share my passion for filmmaking every single day. It keeps me fresh and invigorated. If I have a discouraging day with my own film projects, I always have the classroom and my students to lift me up. And of course, watching students go into the film industry and become storytellers in this medium is one of the great joys of teaching.
What do you hope Trinity students learn from your courses and your filmmaking experiences?
Not every student in a filmmaking class at Trinity is going to become a filmmaker or media creator. However, they will all go on to become media consumers. I like to balance the classes with liberal arts learning and technical learning. We do things in filmmaking that focus on the idea and the expression of the idea. It's not just cameras and editing—it's writing, collaborating, and critical thinking, which are all part of the traditional core liberal arts pursuits that will take any student further in life. Liberal arts can teach the value of the idea and the expression of the idea. I think that's valuable in everything, not just in film.
Missing in Brooks County will premiere on PBS's Independent Lens on January 31 at 10:00 p.m. Eastern (check local listings). See the trailer below. The film also will be available to stream on the PBS Video app. For more information on Bemiss and his other projects, visit www.unit-of-light.com.
To learn more about film studies at Trinity, click here.